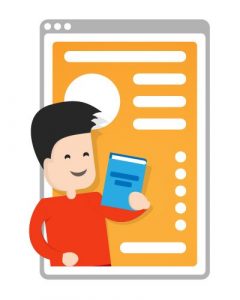 When you first think about starting a blog it's easy to get overwhelmed by the whole thing and just give up.
There's just so much to think about – domain names, hosting, content strategies, logos, WordPress themes, SEO, networking, software, equipment, advertising… the list is endless!
And while I do my best to clear up those kind of topics here on Blog Tyrant, I also feel like we come up short a lot of the time.
This post is all about giving you a concrete list of shortcuts, resources and tips that you can refer to as you progress along your blogging career.
It's not a road map (not even close) but more like a list of references that you can use to take your learning further while knowing that you're looking in the right place. Hopefully someone can learn from my mistakes!
I'm also going to add to this list every now and then so feel free to bookmark it, share it and leave any suggestions that you might have in the comments section.
Commence eye straining!
Disclosure – This post contains some affiliate links. I'll let you know which ones they are below. If you purchase a product through one of those links I will earn a commission at no extra cost to you. I only recommend services I've used and love. Thank you for the support!
The big list of blogging tips, tools and shortcuts
As always, leave a comment if you disagree or if I've missed something that absolutely needs to be included. I'd love to add to this list over time and if you mention something worthwhile I'll make sure I mention you!
I'm going to divide this all up into rough sections so it's easier to find stuff that is relevant to your needs.
1. Getting set up for blogging (the right way)
Your setup is vital to your long term progress. The place and method of your start up phase can either make or break you. Here's some tips on getting it right from the beginning.
Expert tip on networking
The biggest blogging shortcut anyone can take is dirty, filthy networking. The antithesis of 'business card guy', authentic networking is getting in touch with people doing interesting things with absolutely no agenda.

In fact, if you can make your first email or gesture a helpful one, you'll already be ahead of 99% of people. Bloggers link to other bloggers when they support them, that's how the game works. People feel safer mentioning, featuring, and supporting people they know over random strangers. Network before you need it with a friendly email that is A.) Short, concise, to the point, and B.) Doesn't ask for anything! (Seriously, could you imagine pulling the same thing in person? It's crazy).

I have a "schmoozing hour" during my day where I try to email at least 1 new person I've encountered online, or try to send out a few helpful emails to people I've connected with in the past. In blogging as with everything else, it's a little bit of what you know and a little bit of who you know.

– Gregory Ciotti, Sparring Mind.
2. Content and strategy for successful blogging
This is where we go into more details about content strategy. It needs to be a really defined process that has deliberate goals and outcomes.
Expert tip on writing
Stephen King became one of the most successful writers by writing what he likes, what he has in his head. Imagine if he had tried to write what he thought we would like!

Yet that's what many new bloggers end up doing – writing what and how they think their readers want to see on their blogs.

I did that too and, as a result, had to scramble my first blog and start over. Once I started writing the way that felt much more natural, Traffic Generation Café was born.

– Ana Hoffman, Traffic Generation Cafe.
3. SEO and Google
This is an area that seems to enthrall and confuse bloggers. Some of these tips have crossovers with other sections but I felt it was important enough to talk about it separately.
Expert tip on blogging SEO
One thing I don't see too many bloggers using is the ability to separate their blog post title (headline) from the actual html title of their web page. Sometimes a blog post headline won't work very well or look natural if you're using "SEO-style" keyphrases. For instance, I wrote a large blog post on the topic of building your own social media strategy but didn't really like using those words in the headline. I instead published the blog post as: "Social Media Supremacy: 10 Experts Reveal Their Strategies" while my HTML based title tag (which Google also picks up on) was "Social Media Strategy 10 Experts Reveal Their Secrets"

Since the Title tag and your H1 tag – which should be used for a blog post headline – are pretty much the most critical factors of on-page SEO that you can focus on this gives you more possible phrases to be ranking your blog posts for. And it means that to the average audience your blog post headlines don't look like they've just been optimized for Google.

Both WordPress SEO by Yoast and All in One SEO plugins for WordPress will allow you to edit this manually on a post-by-post basis.

– Glen Allsopp, ViperChill.
4. Design and technology tips
A few tweaks to the style of your theme or the functions of your plugins can make a huge difference to how quickly you succeed. Here are some blogging tips that focus on the stuff that drives your blog.
Expert tip on important plugins
We obviously believe that our SEO plugin is the way to go forward for any blogger. Specifically, people should get acquainted with how to use the focus keyword and page analysis functionality.

Combine that with some basic keyword research and get cranking those quality blog posts. SEO plugins are important, because they take away hurdles for search engines, but a good long term ranking is only achieved with well written, well optimized content.

– Joost de Valk, Yoast.
5. Blogging lifestyle tips
When you become a blogger a lot of things happen to your family life, your social life and your inner life. It's important that you anticipate these changes because they can be quite serious.
Expert tip on hard work
I suppose there are "shortcuts" in the sense of reading sites like Copyblogger and Blog Tyrant to learn some things to do and not to do, but the most pivotal blogging shortcut would be to understand that there aren't really any shortcuts. The sooner you understand this, the better.

Building an audience is a process, a grind, a day-to-day battle against your own fears and foibles. It's a war of attrition. Sure, you can make a big splash and maybe even a quick buck thinking and acting in the short term … but to build something that lasts and that people really care about, you have to show up every day and do the work, even on the days when you don't want to. That's usually the part people really want a shortcut around. There just isn't one.

– Jerod Morris, Copyblogger.
Conclusion (and some giveaways!)
As I said, I just wanted to make a list of blogging tips and shortcuts that could serve as a starting point if you ever need help on that particular topic. Undoubtedly, I would have missed some awesome gear! If you know of anything please leave a comment and I'll add the good ones to the article itself with a link to your site as thanks.
These types of posts take a long time to put together. If you Tweet it out or share it on Google+ you'll go into the draw to win either a brand new premium responsive WordPress theme from Elegant Themes or a copy of OptinSkin. I'll pick two people at random by Friday and buy you either the theme or the plugin as a little thank you for the support.
So you've got a chance at three giveaways: a back link for leaving a great comment, a free theme or a premium plugin for sharing the article on Twitter or Facebook. Thanks Troops!