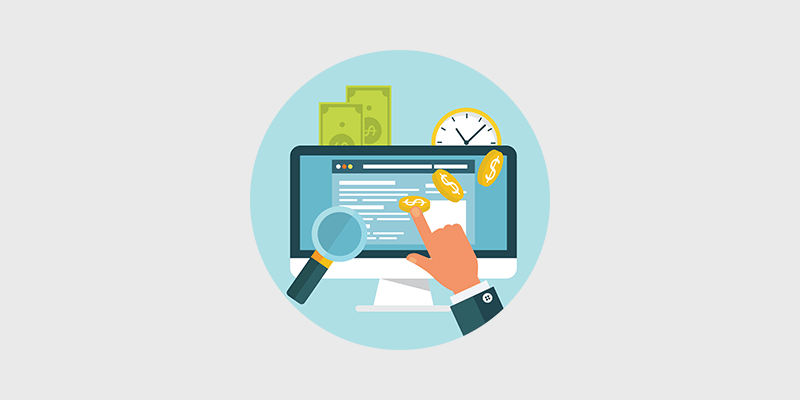 L ooking for ways to make money online? Today the internet is much more than just a source of news and entertainment – it's the way many people earn a full-time living. You can do it, too, if you know how!
I know it's not easy to find legit and steady sources of income on the internet, especially if you're new to blogging or have never started your own business.
Are you having a hard time figuring out how to make money online?
Not to worry. In this post, I'll tell you the most efficient and reliable ways (some of them have been tried and tested by myself) to earn some extra cash, right from the comfort of your home.
The best thing is that these ideas can not only help you earn money in your spare time, but can also help you set up your online business so you can eventually earn a full-time living.
So let's get started!
How to Make Money Online
1. Start a Blog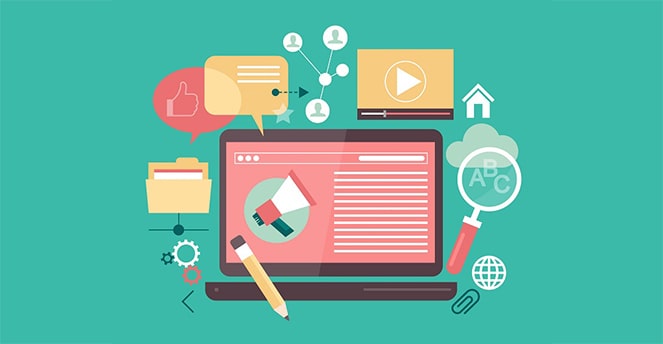 You've probably heard about how blogging is one of the most popular ways of to make money online.
Truth be told, it's not as easy as it sounds! At least, you probably won't be able to start earning from your blog right away. It takes time and effort.
Because blogging is not just about creating content and publishing it on your website. It's a lot more than that. From creating content, adding graphic design, marketing them, handling technical issues, and more, there's a lot that you need to know.
However, none of these blogging skills is rocket science. Anyone can learn with some effort. All you need is a great strategy and some hard work.
There are a lot of successful bloggers making money out there, even ones who are earning a full-time income from their blogs! With a proper plan, you can be one of them too.
Wondering how to make money blogging? To help you get started here's a guide on how to start a blog and make extra income.
And if you're wondering how to make money blogging, then check out our post on how to monetize a blog.
The best thing about blogging is that it's a great foundation for all of the ways to make money online that are listed below! Once you start a blog and build an audience, it's easy to use any of the strategies below to start making money online.
However, keep in mind that a blog is not enough. You need to incorporate all the ideas we have discussed in this guide to have a chance of generating a decent income.
2. Become an Affiliate Marketer
Another popular and profitable way to make money online is to become an affiliate marketer. As an affiliate marketer, your job would be to promote a product and recommend it to others to buy.
Affiliate marketing is a great way to make money online because you can do it on any platform – your own website, your social media profiles, or your YouTube channel. All you need to do is find the right affiliate programs and sign up, and then start promoting them.
If a user buys the product based on your recommendation, you can earn a share of the profit as a commission.
And guess what? If you are a successful affiliate marketer, you can make money even when you're sleeping.
If you like the idea of earning a passive income, see our guide to getting started with affiliate marketing.
3. Become a Freelance Writer
Freelance writing is one of the fastest and easiest ways to earn good money online. And when I say good money, I really mean it – I know from my own personal experience!
To start your freelancing career you need to do 3 things:
Find a niche that interests you. You don't necessarily need to be an expert! You can always learn and grow as you start writing.
Set up a portfolio where you can display some of your best work as samples.
Join a platform like ProBlogger, Fiverr, or Upwork where you can find genuine clients who are truly interested in hiring you.
Once you start receiving writing assignments, you can quote your own rates.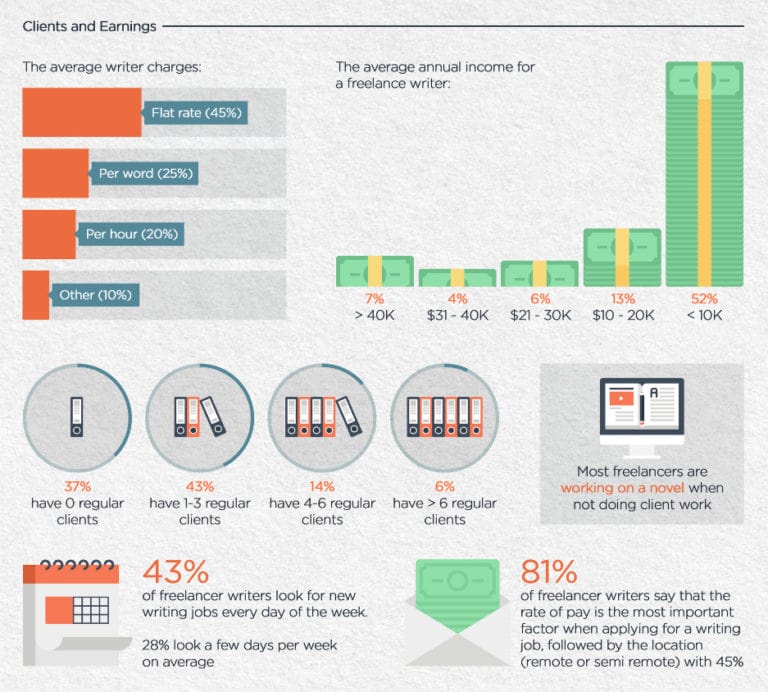 Just make sure you start your career as a bylined author, meaning that your name is listed on your articles. Having your name on your articles will help you build up a portfolio and gain exposure in your industry. And if your work is good enough, you will never have to browse through ProBlogger anymore, because your clients will start coming to you first.
You can read more tips for getting started in our guide to making money with freelance blogging.
And aside from becoming a freelance writer, there are a ton of other types of work you can offer as a freelancer, like:
Graphic Design
Social Media Management
Search Engine Optimization
Administrative Support/Virtual Assistant
Video or Podcast Editing
And Much More
4. Become a Web Developer
Another great way to make money online is to offer your services as a web developer. If you're a developer and have got the skills to code, then why not turn that skill into cash?
There's a lot of people who are desperately looking for web developers to help them either create a website for them or help them design a product.
Although with blogging platforms like WordPress, Wix, Magento, etc in hand, designing a website has become a lot easier, some are still using code to craft out their sites. Even with a good blogging platform or drag and drop page builder, site owners might want to tweak and customize their designs with a bit of code.
It doesn't take years of expertise or advanced development skills to customize a design for a client.
If your coding skills are even more advanced, you could create your own premium WordPress plugin.
5. Start an Online Store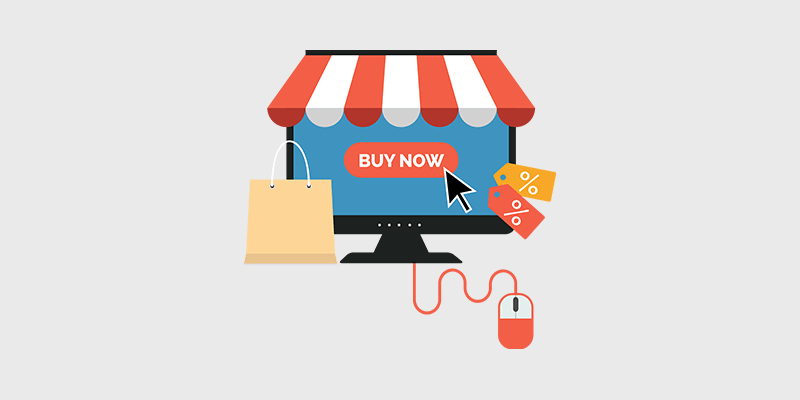 Setting up an online store can sound intimidating. But if you can create one, it's one of the most interesting ways to make money online because it allows you to be creative in the products you sell.
Plus, setting up an online store doesn't have to cost a lot upfront. All you need is a domain name, a hosting service, and some eCommerce software on your website. You don't even need to create or ship your own products if you get started with dropshipping.
For detailed instructions, see our guide on how to create an online store step-by-step.
To let people know about your store, you can organize some promotional campaigns. Social platforms can help you a lot in spreading the word. Be sure to start an email list so you can stay in touch with your visitors, too.
6. Become a Social Media Influencer
If you are an active social media user and have got a lot of followers, why not use your influence to make money online?
All kinds of brands are willing to pay social media influencers to talk about their business to their followers.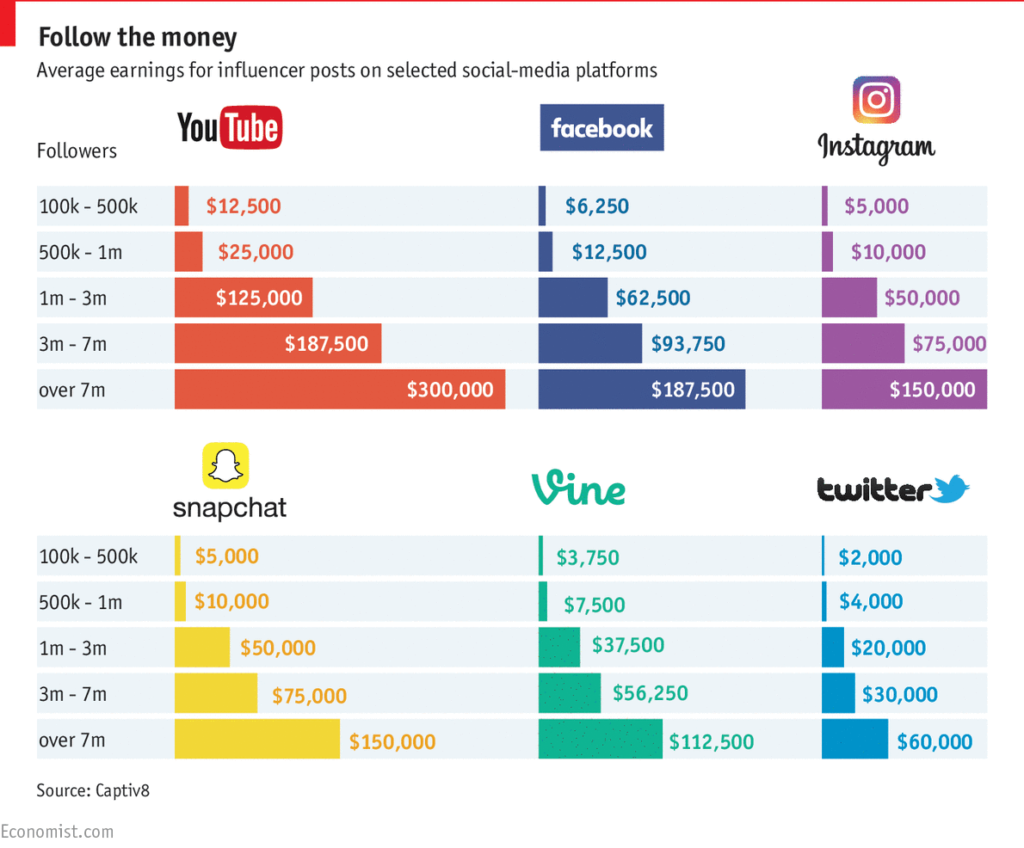 No big fan following yet? Don't worry, you can start building an audience today.
Just like when you start a blog, it's important to choose a niche first.
Social media is all about presentation and photography. Combine the two skills together and blend it with a proper strategy to attract people to your profile or page. Set a target for the number of followers you want, and set yourself a deadline.
Once you have a good number of followers, you can collaborate with brands and create content from them in exchange for money. To discover the right brands to connect with, you can join an influencer network like Influence.
These platforms will keep you updated about new events and help you connect with brands and companies who are looking out for influencers to promote their products and services.
See our guide to social media for more tips on growing your following.
7. Start a Youtube Channel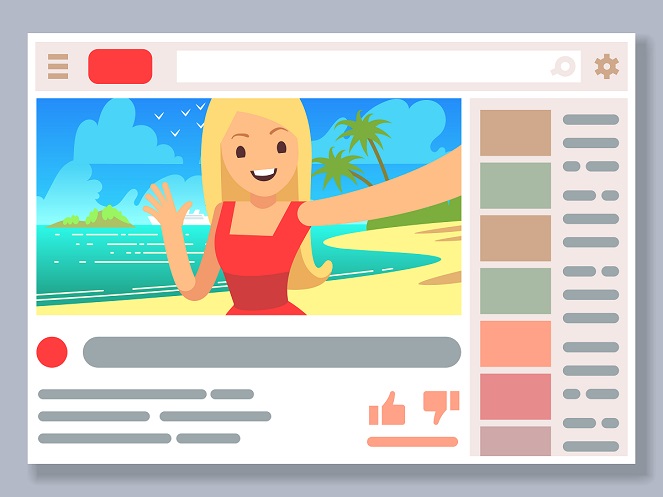 Video content is more popular than ever today. A lot of people are now creating their own YouTube channels as a side hustle and making videos based on their interests.
If you love making and sharing videos and think you can attract people and engage them, it can be a great way to make money online.
Once your videos start gaining traction and you get more subscribers, you can start monetizing your channel. There's a lot of ways to make money from YouTube.
You can try using Adsense, use direct promotion method, affiliate marketing, and more. And if your videos are good and you start to grow a big following, brands will start to reach out to you for paid promotions and sponsorships.
For more details, check out our detailed guide on how to start a successful YouTube channel.
8. Start Web Flipping
Web flipping is another great way to make money online. It is a practice where you create a website, grow its traffic, monetize it and then sell it for a good amount.
Building a website from scratch that generates a steady income needs a lot of time, effort, and expertise. It's not something that everyone can do.
That's why some people are always looking out for website owners who are willing to sell their fully developed sites. Places like Flippa are full of such buyers.
If you have the knowledge and skills for web designing, SEO, affiliate marketing, online promotion, and more, you can use it to create a great website.
Once it starts gaining good traffic and revenue, you can put it up for sale. And trust me, people are really willing to pay a lot for such sites.
9. Become an Online Consultant
If you're an expert on a specific topic, you may be able to make money online as a consultant.
Think about your hobbies, interests, and work experience. Is there a skill you have that you can offer good advice on? While marketing and sales are the most popular topics for consultants, you can offer advice on anything you're an expert on. There are consultants on education, law, fashion, fitness – any topic you can think of.
But before you start making money, you'll have to promote yourself and your services.
The best way to do that is by setting up a blog and publishing content related to your services. This way you can establish yourself as an expert and start building an email list of potential clients.
When you're first starting, you can do it for free in order to get customer testimonials and reviews. Soon you'll build up a reputation and be able to attract clients who are willing to hire you for your services.
At this point, you'll want to create a contact form on your website so potential clients can get in touch with you. You can create one with WPForms, it's the best form builder for WordPress.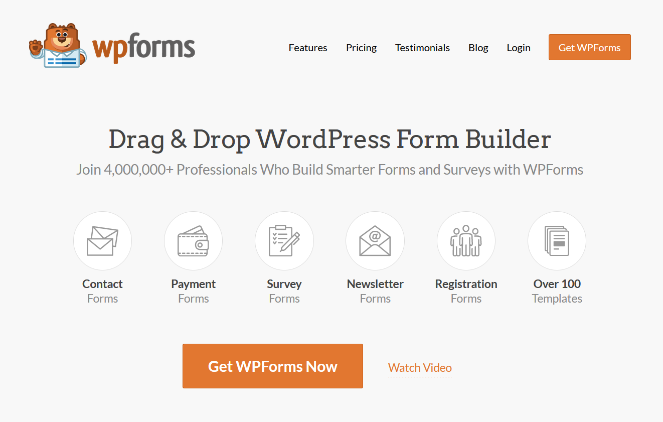 WPForms has a drag and drop builder and a ton of form templates so you can get started quickly. Plus, it even integrates with payment gateways like PayPal and Stripe so you can get paid for your services right away.
10. Sell Your Photographs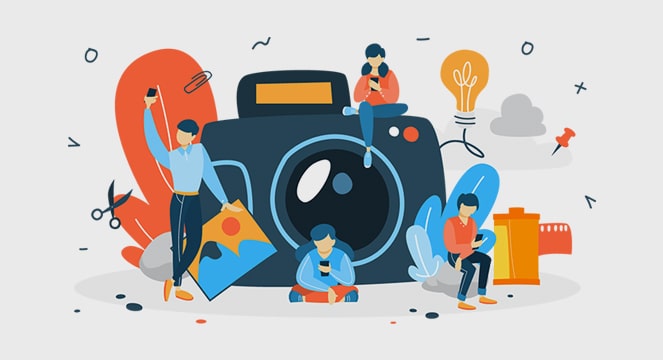 Good at photography? Try selling your skill online.
You can sell your services as a photographer, or sell your own photographs directly. Sites like Shutterstock or Etsy can be really good platforms for selling your pictures and making money over time.
You can also easily sell photos right from your own website using a plugin like Easy Digital Downloads. It's the best eCommerce plugin for selling digital products like photos, videos, audio files, PDF files, and more.
Lots of businesses and startups are looking out for photographers who can take creative and high-quality images for their brands.
11. Take Online Surveys and Polls
A lot of people are making money by taking online surveys as a part-time job. It's a great way to make a little bit of extra cash even if you have a regular job. And it's fun too.
While you won't make a lot of money doing this, it can be a fun way to make some pocket change in your free time.
To take a survey or a poll, you will first have to find a good website that will truly pay you for these surveys. There are many such platforms where you can register.
But make sure to avoid scams. One of the most popular and reputed websites where you can register is the Swagbucks.
They reward you with gift cards, coupons, and cash back not only for taking their surveys and polls but also for watching videos, searching the web, playing games, and more. Sounds more like a fun thing to do and get paid for it, right?
12. Become a Virtual Assistant
One way to earn extra money by working from home is to become a virtual assistant (VA). It's great because it's quick to get started and doesn't require any advanced skills – just organization.
VAs are self-employed people who offer technical and administrative assistance to their clients virtually.
So you don't really need to walk into the office every day for your assistant job. Instead, you can work from anywhere in the world. And guess what? You don't need any kind of certification or a degree – anyone can do it.
All you need to do is set up a portfolio and start reaching out to potential clients or applying to online job postings.
13. Create an Online Course
If you're an expert in a topic and can teach it to others, you can make money online by creating a course.
You can use a plugin like MemberPress to create an online course. It's an all-in-one membership plugin that comes with built-in features to easily create, manage, and sell online courses.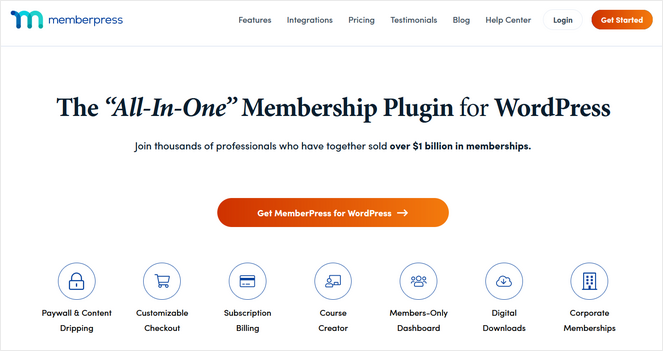 With MemberPress, you can put your courses and other exclusive content behind a paywall. Then, only visitors that purchase a membership will be able to access it.
You'll need to invest time upfront to create your lessons and other materials such as downloads, videos, and quizzes. But after your course is live, all you need to do is promote it.
Check out our tutorial on how to create an online course in WordPress for more details.
14. Publish an Ebook
If you have a flair for researching and writing, you'll love doing this. You can use your skills to write and publish an ebook and then sell it online to make some money.
Stick to a topic that will help people find a solution to their problems, rather than going for fiction work. Nonfiction books usually sell at a higher price point, and people will be willing to pay more for a book that solves a problem.
You'll also want to get a great cover design that looks professional and is attention-grabbing.
With platforms like Amazon Kindle, selling ebooks has become a lot easier. Once your book is live, encourage your buyers to review it.
That's a wrap!
These are some of the best ways to make money online, but this list is really just the beginning. As long as you have an internet connection, there are a ton of ways you can make money online.
And with time and hard work, you can even turn these profitable side gigs into a full-time business.
We hope this article was helpful to you! If you have other methods you've tried, please share them in the comments.