Free Strong Password Generator Tool
Use our free strong password generator tool to generate strong and easily memorisable passwords.
Do you want to avoid using weak passwords that are easily hacked? Need some unique passwords to protect yourself from security breaches?
Then you're in the right place. Our strong password generator will create unique random passwords that will stand up to brute force and dictionary attacks, and keep your online accounts safe and secure.
Why Use a Password Generator?
Using a strong password generator is a smart move to stay safe from increasing security breaches.
It will help you by generating 100% unique strings of characters, including letters, numbers, and special characters. This way, you can avoid weak passwords that are commonly hacked. All you have to do is copy the password above and use it when setting up your accounts.
There are also a few options you can adjust to passwords that match any rules. The password options are:
Uppercase
Numbers
Special Characters
Easy to remember
Password length
The default password length is 12 characters, but you can set it to generate passwords up to 50 characters.
How to Choose a Strong Password
Creating a strong and unique password is critical for keeping your accounts safe.
Here are a few tips for creating strong and secure passwords:
Use a Strong Password Generator Tool
A generator like the one on this page will automatically create a strong password for you, so you don't have to worry about creating it yourself.
Don't Use the Same Password More Than Once
Using the same password for multiple accounts is dangerous, because if one account is hacked, the hackers can gain access to your other accounts, too.
Use a Password Management Tool
Having to remember dozens or even hundreds of different secure passwords for all your online accounts is impossible. That's why we recommend using password management software. We like 1Password to store passwords safely.
Ready to create your own unique passwords? Use our strong password generator above!
Back to the top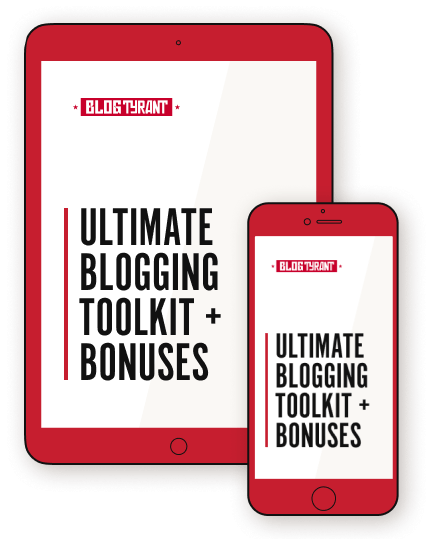 Free Ebook Guide
Ultimate Blogging Toolkit + Bonuses
Join our 30,000+ email subscribers for blog updates and get instant access to a 10,000-word guide on how to start a blog and build a sustainable business using keyword research, Google traffic, and a lot of tested strategies. Let us help you build a blog to support your family's income and help the community while you're at it!