This is a basic introduction on how to install Google Analytics on your WordPress blog by using a plugin. Watch the video and then read below for more advanced options, resources, and tips.
Introduction to Google Analytics
Google Analytics is a free service provided by Google that allows you to get detailed information about your visitors such as how many have visited your site, how long they stayed, what pages they viewed, etc. You can also get advanced information from advertising campaigns, testing, locations, etc.
How to install Google Analytics on WordPress
The video above shows you how to install Google Analytics using a plugin like this one. However, you can also install it by adding a small section of code to your blog's source code.

First, go to your Google Analytics account and locate the tracking information section. There you will see a few options. We'd like to copy the Universal code that is used to track websites.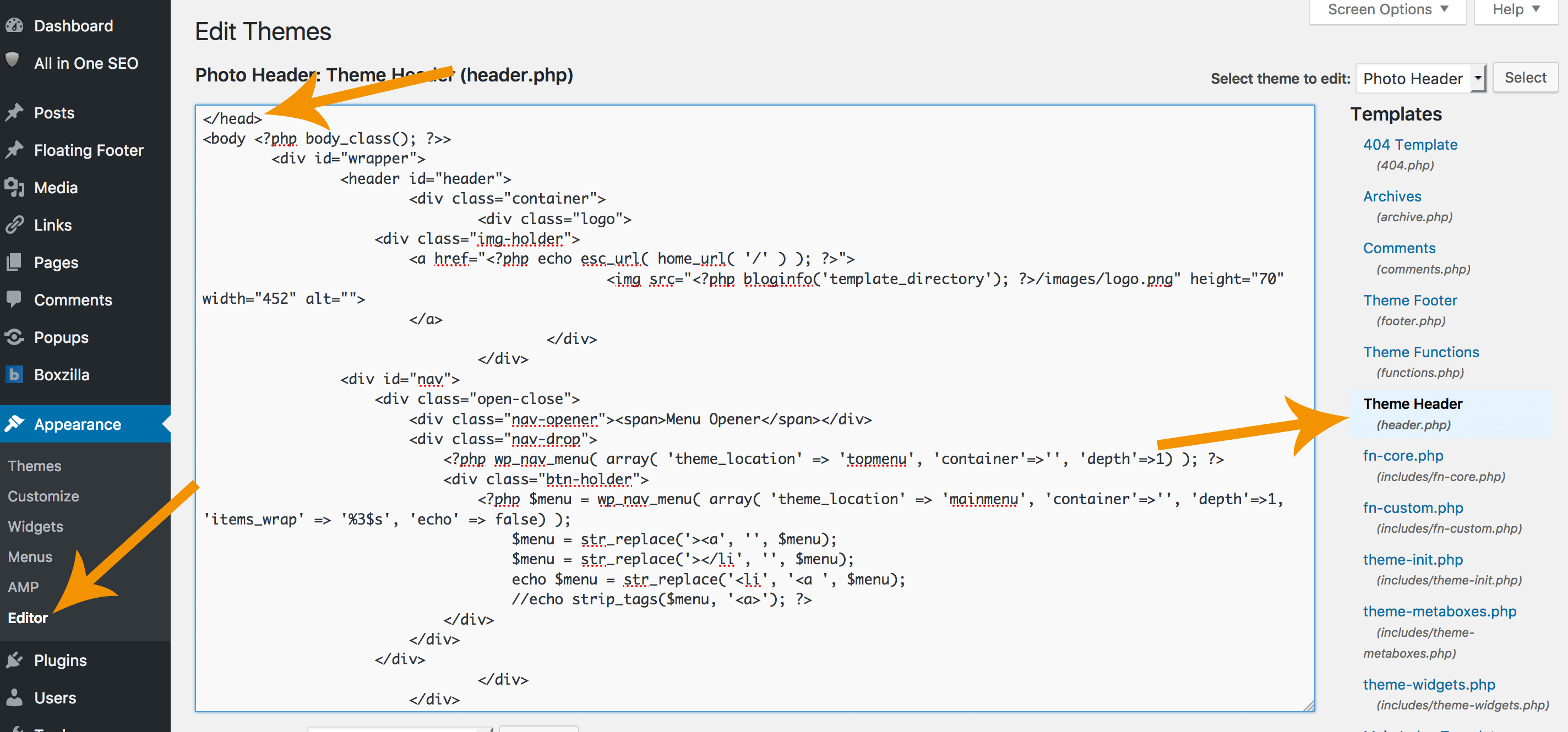 The next step is to go to your WordPress Dashboard and click Appearance > Editor > Header and then paste the code anywhere above the closing HEAD that you will find.
Learn more about Google Analytics
Here are some resources, tools and articles that will help you learn more about this subject. It's very important for bloggers to understand how this data works and can be applied in a practical way.
Clicky Analytics Review // How to Get 100,000 Visitors Per Month // What is the Best Source of Web Traffic // 9 Things You Can Do with Google Analytics // Dashboard Junkie // Google Analytics for Beginners // Conversion Goals // Luna Metrics
BACK TO TUTORIAL ARCHIVE