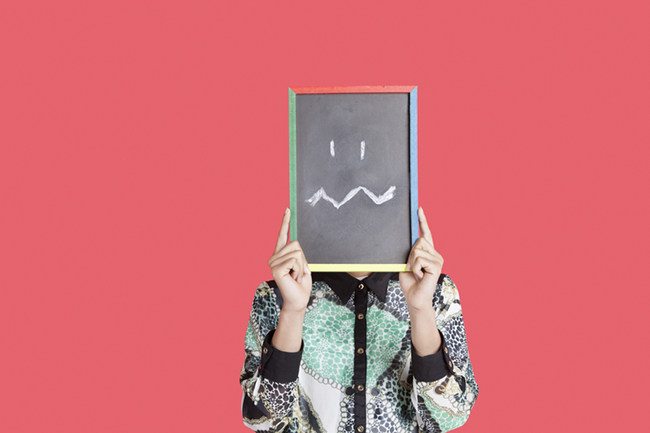 What should I blog about? It's one of the most common questions I hear from bloggers (and soon to be bloggers). Experiencing it can be seriously frustrating…
Maybe it's a fleeting moment of writer's block, or perhaps a more terminal issue relating to the fact that you've nearly exhausted your chosen topic.
What if you really want to start a new blog but don't know what topic to pick?
That's annoying too.
In this article I'm going to show how I come up with ideas for things to write about. I'll divide it into two section: existing blogs and new blogs.
As always, drop a comment if you have suggestions.
What should I blog about? Who's asking?
Every now and then I open up Twitter and enter a search for a term related to blogging.
I like to do a bit of outreach that way and see if I can maybe point some new bloggers towards a helpful resource or two (usually mine *evil laugh*).
And while I do that I regularly see Tweets like this one:

It seems like there are so many people out there who are either struggling for ideas for their existing blog, or want to start a blog but don't know what topic to pick.
They're legitimate problems.
So let's break it down and see if we can come up with some useful things for you to think about.
I have a blog and I don't know what to write about
Let's start off with people who already have a blog and are experiencing a bit of writer's block or are perhaps regularly running out of ideas.
Remember your strategy
The first thing you really want to do is remember your strategy. Every blog post that you do should be something that helps to fulfil one of your strategic goals. Never post just for the sake of adding a new article or driving a little bit of traffic.
Make a strategy
If you don't have a strategy then you really need to make one! It's something that I talk about a lot but I really can't stress enough how important it is to know why you are blogging.
Spy on the competition
Everyone has a blog in their niche that they are a bit envious of. It's important to regularly look at the content that they are producing and see how you can either do it better or re-do it in a significantly more distinctive way.
Remember your problems
One of the most powerful writing strategies that I'd found is to think back to the problems that you've had in the past and write about how you solved them. If you haven't quite solved them then talk about your mistakes and how they affected you. These 52 Headline Ideas can help you phrase those issues nicely.
Miniaturise your topics
Imagine you have an idea for a blog article called How to Become an Expert at Karate. Well, think about the contents of that article: punching, kicking, blocking, etc. Now think about just the punching topic: making a fist, twisting your hips, target areas, etc. The more you can break down your topics the more you have to write about and the more likely they are to be long term evergreen successes.
Ask and keep asking
At the start of the year I did a big post about all the things you'll need to know about blogging in 2014. At the end I asked what people still feel like they needed to know and the result was 100 comments filled with content ideas for the year.
Try something different
I like to go and work somewhere new to get a different perspective on my surroundings but you might also try something like this Content Idea Generator just to see if it sparks any brainwaves.
When you don't feel like writing, or can't think of anything to write about, it's really important that you keep doing it anyway.
That's when you take a hobby to the next level and start getting all grown up about it.
I want to start a blog but I can't think of a topic
Alright, so let's now get into some ideas for those people out there who really want to start a new blog but can't quite think of a topic.
Let me start by saying that it's really good that you are having this problem now. It's much more frustrating to start a blog and then get part way along and realize that you don't have a lot to talk about.
But that's okay too.
We all have different paths.
So how do you come up with a blog topic?
Figure out what you want to achieve
I'm always really surprised when people start new blogs without some long term goal in mind. Do you want to make $100k a year? Do you want to get your business some new clients? Do you want to just practice your writing? Figure out your goals first.
Start with your passions
I think the best thing for beginners is to start with a topic that you are passionate about, even if you aren't a complete Phd expert. The reason I say this is because it is really hard to maintain motivation to do "the boring stuff" when you don't care about the topic. Find something you love and explore that topic with your readers. This is why fashion blogs do so well – you don't need to be an expert to succeed, just share your style. You could even use this Fashion Blog Name Generator.
Pick a topic you know about
I get a lot of emails from people who say that they've just started a "make money online" blog but can't figure out how to make any money. That honestly scares me a bit. I've done okay from blogging (I'm not a millionaire or anything) but even with those wins I still feel nervous about giving people advice. I can't imagine doing it with zero experience. Think about what you know well and perhaps start there.
Research your competition
As above, you want to take a look at your competition and see if you can do anything better than them. Remember, you don't really need to be original but you do need to find a way to be different and distinctive. In a world of many billions of blogs you need to stand out. You could even be super clever like my mate Konrad and ask your competitors to participate on your blog!
Just jump!
There is so much business-wisdom to be learned from just doing it. Don't think too much. Just jump. If you sign up for a hosting package with someone like BlueHost you can add as many WordPress blogs and domain names as you like. That means new ideas, new experiments and not needing to worry too much about whether you get it right the first time around.
In the end I think you need to do your research but don't get too caught up in all the details.
Over the years I've learned that it's much better to start something and learn from the failures than it is to not get started for fear of mucking up.
The most important thing to remember
I don't want to get all mushy here but I've found that the most important thing to remember when you run a blog is to try and help people.
Sometimes it's easy to forget that the thousands of hits that your website gets is made up of real life human beings.
Each of them is looking for a solution to a problem.
If you really try to pour your heart and soul into helping them discover a solution you will find that your content becomes better quality and your readers become more interested in hearing from you.
And, at the end of the day, even if you don't become rich and famous you can still say that you helped a few people get through the day.
What have I missed?
Do you ever get stuck for ideas when trying to come up with a new article or a new blog? I'd be really keen to hear your strategies for getting through it so please leave me a comment below.
Top image: © Photographerlondon | Dreamstime.com