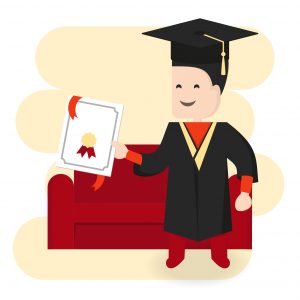 UPDATE: Thank you for all your emails. I have chosen two winners (Janey and Sherri) and am in the process of replying to all the emails. I wish I could have picked more!
Have you ever wanted to start a blog but just can't find the money to make it happen? Well, hopefully today's post helps.
It seems like every few days I get an email from someone who has a really great idea for a blog but, for one reason or another, can't get the initial funds needed for things like decent blog hosting, WordPress design and maybe some marketing.
The readership of this website has been so good to me over the years and every now and then I like to do a nice little "thanks!" to help someone kick-start their career online.
Let's check out the details.
NOTE: This post contains an affiliate link which means that I earn a commission at no cost to you (in fact it'll save you money!) if you purchase through one of my links. Thanks for your support.
What are you giving away?
Okay, so I'm going to pick two winners.
Each person is going to get a free domain name and the hosting plan "Plus" for one year with my partners over at BlueHost.
You'll also get $500 USD cash from me to help with all the little things that you might like to do when you first launch a blog and want to make a splash.
How do I enter?
The point of this post is to help out a couple of people who might otherwise not be able to get their projects off the ground. With that in mind, I don't really want to be giving away these prizes to people with full time jobs and a great financial safety net.
A lot of this site's readers are, for example, stay-at-home single parents who have absolutely no extra cash to put towards such things.
Or, they are people from countries where the currency is so weak that it is almost impossible to by useful tools and products when they are all sold in US dollars. A simple SEO program might cost them three months wages!
Mostly, however, there are a lot of people on free hosting who want to move to a more professional setup.
To enter just share this post on Twitter or Facebook, and then send me an email (tyrant at blogtyrant dot com) with the subject "Give Away" telling me what your blog idea is about and a little bit about your situation. Don't make it too personal and please keep it short as I expect hundreds of emails!
I'll read them all and pick two new bloggers by Saturday the 16th of April! (Please read update at the top).
How to make money during the early stages of blogging
This post is actually a little introduction/teaser to a bigger article that I've got coming up soon on the topic of how to make money to pay the bills while you're working the early stages of blogging. I really feel like that's a subject that a lot of new bloggers would like some help with.
If you have any questions about today's post or something you want me to address in that future article please drop a comment and let me know.