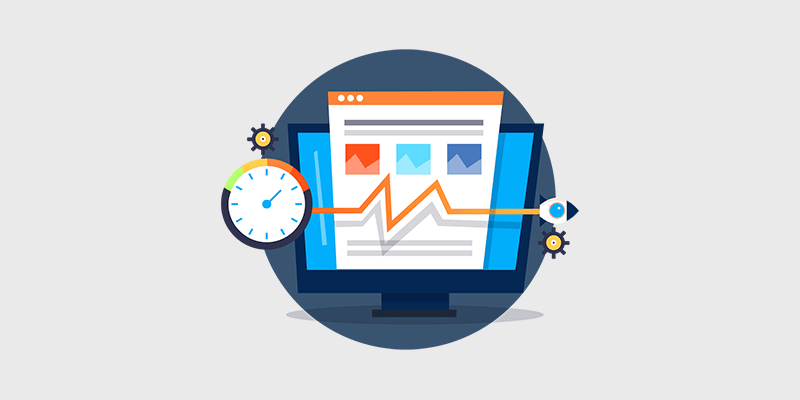 I s your blog fast enough? According to an Akamai report, 40% of users will abandon a website if it takes longer than 3 seconds to load.
Slow load time will affect almost everything that occurs on a blog and has dire consequences for your long-term success and usability.
Today, I'm going to talk about why site speed is so important and what you can do to speed up your WordPress website.
Let's take a look…
Why Site Speed Is So Important
Whatever your blogging goal might be, good site speed is obviously crucial. Many people don't actually realize the impact speed has on various aspects of online business.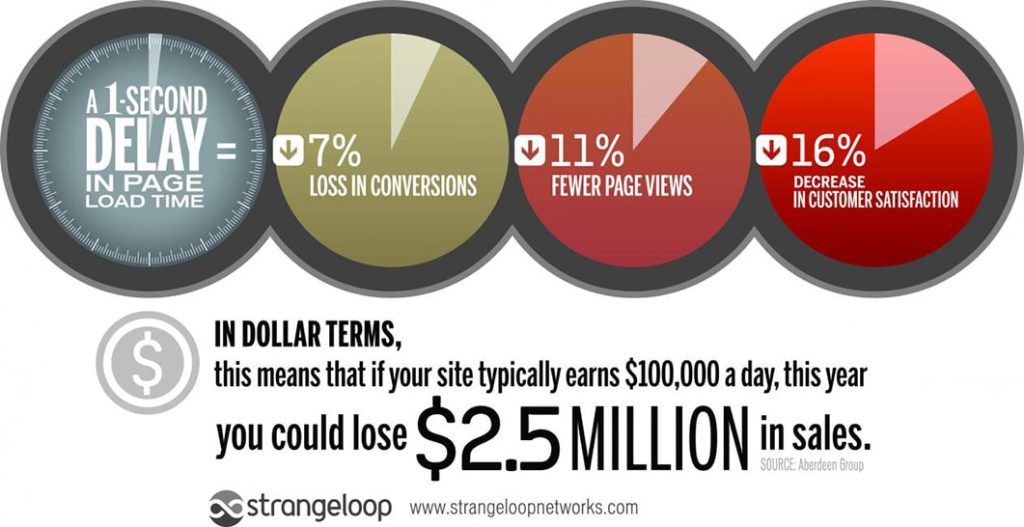 Have a read through this list and see whether you think your blog might be affected.
It affects your signups. As a blogger, one of your biggest goals should be to get more email subscribers for your mailing list. A slow loading time makes it less likely that people will be patient through the signup process. Each delay will cause someone to bounce from your site without subscribing.
It affects your SEO. Google has already indicated that site speed is a major factor affecting a blog's search engine rankings. They want to make the web faster and more enjoyable for their own users, so we need to make sure our blog is up to the task.
It affects your sales and conversions. Waiting time is important for sales both offline and online, and it will always have an effect on your bottom line. Roughly 50% of users expect a site to load in under two seconds and if it doesn't, they promptly hit the back button and look elsewhere.
It affects your readership and loyalty. If people don't enjoy being on your blog there is a big chance they won't return to it. For example, although they produce good content, I don't click through to Forbes anymore because you have to go through an advert screen first. This is a form of load time and I suspect it would have a big effect on their readership.
There is no point in starting a blog when it throws user experience out the window with bad speeds. Good site speed is so important for online business these days. If you don't take care of your site speed, it'll have a big impact on your blog's success.
Is Your Blog Fast Enough? How to Test Your Site Speed
Hopefully, now you're convinced that the faster your blog is, the better! But how should you test your blog's loading time and figure out if it loads fast enough?
With our free WordPress speed test tool, you can analyze your web page load speed quickly and easily.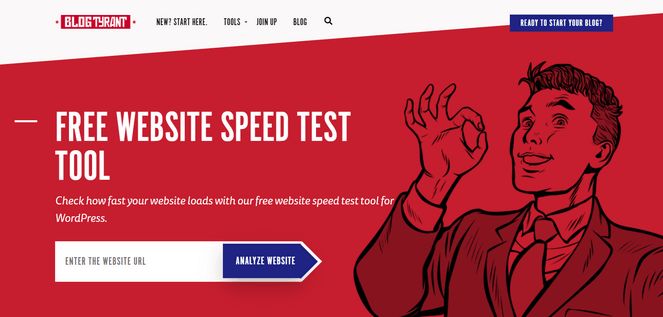 This is a good alternative to Google Analytics site speed report, because it gives you more details and actionable suggestions to speed up your WordPress site.
All you have to do is to enter your blog URL and hit Submit. This speed testing tool gives you everything you need to know about your page speed, such as
an overview of the test
how much time each file took to load
insights into how to improve your page load time
Go ahead and test your website speed here.
How to Boost Your Site Speed
Once you've done your test and have some ideas about what's affecting your page speed, we need to go through and make some changes.
I have an educated guess about what the main factors will be, and so I'll give you some tips below.
1. Upgrade Your Web Hosting
In order for you to speed up your blog, the first thing you'll need to ensure is that your blog is hosted on a fast and secure web hosting server.
No matter how well you optimize your blog, it's NOT going to speed up your WordPress website unless your hosting service provides enough server resources.
Wondering if your web hosting service is fast enough?
To find out, ask yourself a few questions.
Does your blog go down frequently? (You can use this website uptime checker to find out.)
Does your web hosting service offer an uptime guarantee?
What security feature does your hosting provider offer by default to combat security threats?
As a blogger, hosting may not be your area of expertise, which makes it intimidating for you to choose the right web hosting service.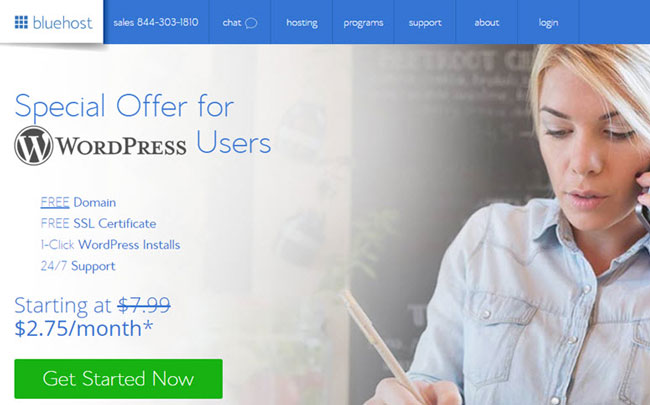 If you're in doubt, choose Bluehost, which we use and always recommend to our users. Bluehost is one of the best web hosting providers on the market. It's also an officially recommended web hosting provider by WordPress.org.
I recommend Bluehost shared hosting to all new bloggers because it is a great mix of simplicity, price, and reliability.
As your site starts to grow in size and popularity there will come a time when you might need to move away from a shared hosting setup.
Luckily, Bluehost also has managed WordPress hosting that's specially optimized for WordPress. It's a bit pricier than shared hosting but includes more features, and it can make a big difference in your site speed.
They also have a VPS (Virtual Private Server) option which is where you can upgrade to getting your own private environment. This upgrade is a bit of a learning curve but you'll see site speeds skyrocket with this one change alone.
So how do you know when it's time to migrate or upgrade your hosting?
That's a bit of a tricky question and will depend on lots of factors. If you're getting a lot of page views and notice your site is slowing down under heavy traffic and you can't fix it with other solutions that might be a key. Lots of throttling used up bandwidth and so on are also signs. The best bet is to chat with customer support and see what they advise.
I have written an article on how to increase bandwidth. Do check it out.
For more details, check out shared vs. VPS vs. dedicated.
2. Get Rid of Slow Plugins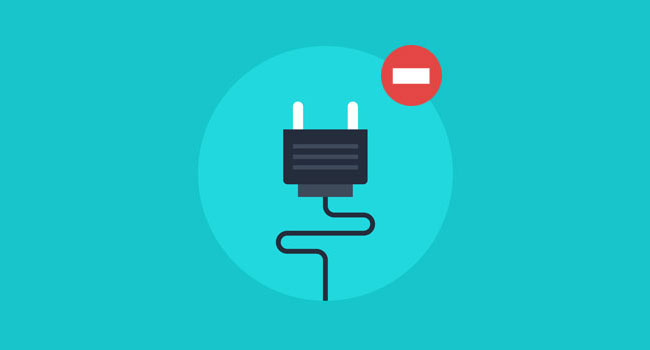 Poorly coded plugins can definitely slow down your WordPress blog.
If you're not a tech-savvy person, you may not be able to tell whether a plugin is badly coded enough to slow down your site. However, there are a few best practices that you can follow to protect your blog from potential vulnerabilities of a poor plugin and ultimately ensure fast loading time:
Only Install plugins that are actively being maintained and supported. Not sure which plugin to choose? Here's a handpicked list of some of the best WordPress plugins that every blog needs.
Update your WordPress plugins on a regular basis to keep your blog faster and secure.
Get rid of all the outdated plugins from your blog. To find if a plugin is outdated, go to the plugin's page and check if there's a warning message as shown in the screenshot below. If yes, then it's time to uninstall it and find an alternative.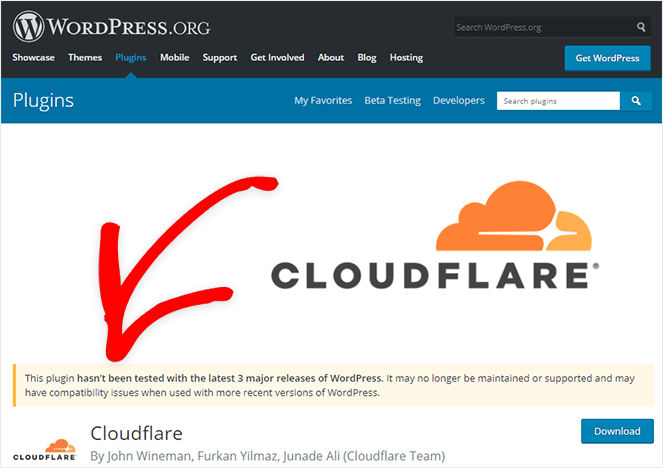 Note: There's no need to reduce the number of plugins to speed up your WordPress website. As long as the plugins you're using are up to date and well-coded, they won't slow down your website even if you have a lot of them.
3. Use a Lightweight WordPress Theme
Just like a plugin, your WordPress theme also has a significant role in your blog's loading time.
When it comes to WordPress themes, I'd use a lightweight theme rather than a feature-packed one that ships with a lot of bloated features, such as sliders, page builders, complex animated javascripts, shortcodes, tables, etc.
Even though a feature-packed theme might seem like a cool deal, the reality is that you'll never need most of those features. Plus, those features can significantly increase your loading time.
If you need any of those features down the line, you can always install the right plugins, so you don't have to carry the burden of having a heavy theme and compromise on your page speed.
To test if your WordPress theme is slowing down your site, you can temporarily activate the default WordPress theme and test your site speed to see the difference.
4. Use the Latest Version of WordPress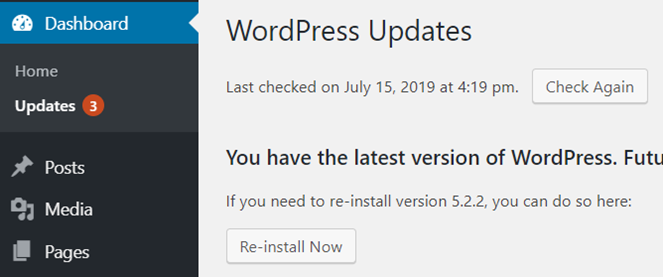 Updating to the latest version of WordPress prevents your site from slowing down.
It's also a recommended security practice because it protects your site from vulnerabilities.
However, before you update your WordPress, you might want to ensure if it works seamlessly with your existing WordPress theme and plugins.
5. Disable Pingbacks and Trackbacks

Pingbacks and trackbacks are methods for alerting blogs that you've linked to them. Enabling pingbacks and trackbacks may seem like a good strategy, but they can reduce your WordPress performance.
That's because they generate requests from WordPress back and forth whenever anyone links to your site.
To disable the settings, all you have to do is navigate to Settings » Discussions and then check off the option that says Allow link notifications from other blogs (pingbacks and trackbacks).
6. Don't Upload Audio/Video Files to Your Site
When you're on a shared hosting environment, you're only allowed to consume server bandwidth for the normal operation of a website.
Streaming large media files, such as audio and video doesn't come under your hosting provider's definition of 'normal operation' because it can put an undesirable amount of strain on your server, which significantly reduces your page loading time.
Even worse, if you keep on exceeding the bandwidth consumption limit, your hosting provider may shut down your site.
That's why it's recommended to use a streaming website like YouTube to host your audio or video rather than uploading them directly to your website.
You can also use a plugin like YouTube Feed Pro by Smash Balloon to easily display a beautiful YouTube video feed on your site that updates automatically.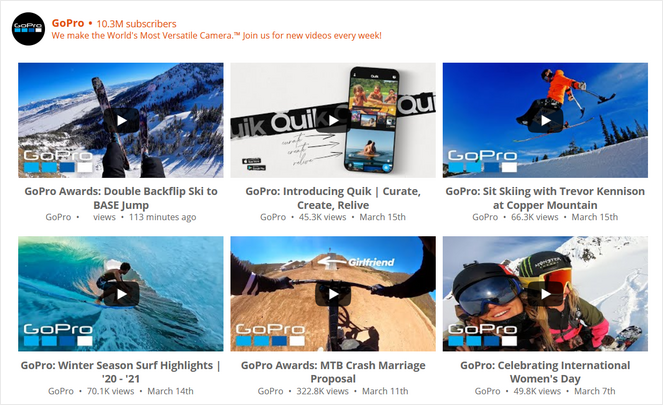 The plugin is built with page speed in mind, so it won't slow down your website.
See our tutorial on how to embed a YouTube playlist in WordPress for detailed instructions.
7. Optimize Your Images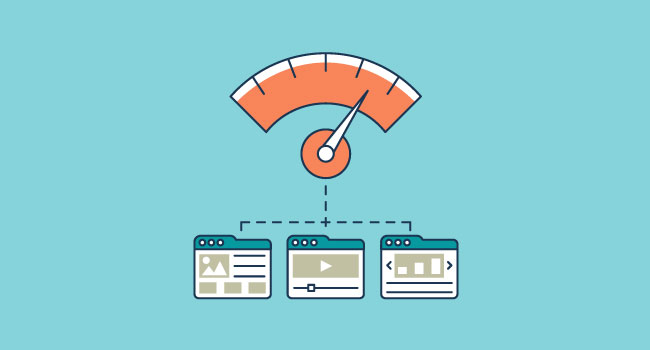 Big images are usually the main reason a blog will load slowly. I'm often really surprised to see people uploading images 2mb to 5mb in size!
Ideally, you want your images to be less than 100kb if possible – especially if you use a lot of images in each post. That's not always possible, but it can make a huge difference to load time.
One of the ways you can significantly reduce your image size is by using a graphic design software, such as Photoshop and saving your images for the web.
You can also use a service like Shortpixel Image Optimizer which strips away some info from your images and makes them load faster. This plugin can be especially helpful if you want to compress all of the previously uploaded images with just the touch of a button.
A few other ways to optimize your blog images are:
Lazy loading: This optimization tip is best suited for bloggers who publish a lot of images in a post. With lazy loading, you can only load images when they're visible to the users. You can install the free Lazy Loading plugin.
Use the correct image formats: There are 3 universally supported image formats: GIF, PNG, and JPEG.
GIF: Choose GIF for animations and simple images with few colors.
PNG: Best for preserving fine detail with the highest resolution.
JPEG: Best for optimizing a photo, screenshot, or other detailed images with a lot of colors.
8. Consider Using a Caching Plugin

Caching plugins like WP Rocket or W3 Total Cache (a free plugin) can have a huge impact on your site speed by caching a version of your website and showing that to visitors instead of loading the whole website every time someone visits.
In case you're wondering, here's how a caching plugin works:
A cache plugin generates static files from a dynamic WordPress blog. Once the static page is generated by the plugin, your hosting server will serve that file instead of processing a comparatively heavier dynamic WordPress PHP scripts every time someone sends a request to load a file or page.
Caching plugins significantly improves your loading time since the pages are served via static files.
9. Enable GZIP
Enabling GZIP is quite technical and something that is best left for your server admin staff. It's all about compression and how the server talks to the browser (here's the details), but the end result is some pretty nice improvements on the page. Shoot your server admin and email and ask them about installing GZIP on your server and whether it's a good fit.
10. Use a Content Delivery Network (CDN)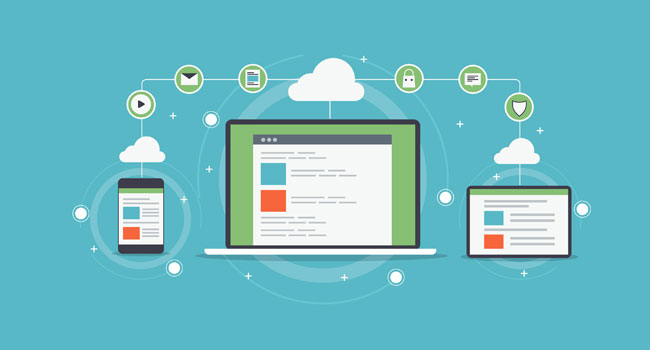 Content delivery networks can be quite difficult to understand conceptually, but they are generally pretty easy to implement. They are so effective that many server technicians say that this is the most important step you can take assuming your server is set up correctly.
A CDN is a network of multiple servers distributed throughout various locations around the globe to increase page speed and user experience. CDN caches the static content and files of your blog and delivers to your visitors based on their geographic locations through a server that is closest to them.
For example, if your server is in New York and your reader is in Melbourne that content has to "hop" across lots of networks in order to display the content. A CDN chooses servers closer to the user.
For more details, check out this guide to what is a CDN and why you need it.
My favorite CDN service is StackPath (formerly MaxCDN). I've seen it speed up websites by up to 350%.
I hope this article helped you learn some of the best ways to make your blog load faster.
You can start by testing the speed of your blog, get some insights and then optimize it.
If you enjoyed this article, you might also want to check out our article on choosing the best blog hosting.