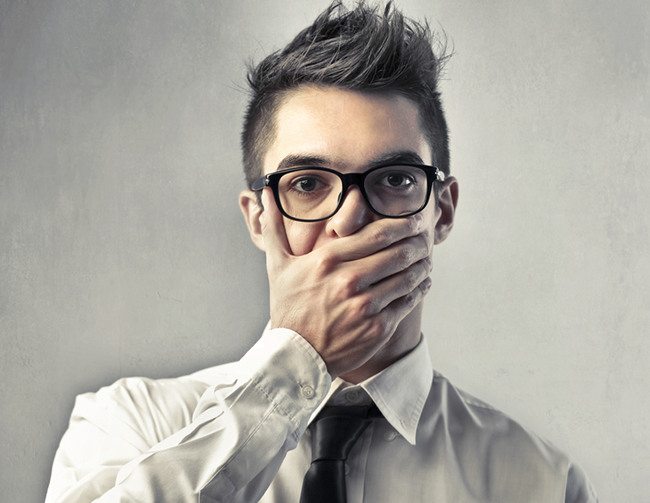 Although I prefer to write about blogging experiments and conversion strategies, I can't deny that a lot of the readers of this site want to know how to build a profitable blog.
And one of the bigger concerns is whether or not their blog will ever be profitable enough to support a spouse, kids, bills, etc. I know a lot of stay at home moms who run blogs think about this because I receive the emails.
Not everyone wants to make money from their blog, but if you do then you would have inevitably thought about whether you'll ever earn enough to make the whole thing worth while.
Let's take a look at a few issues about building a profitable blog.
How do blogs make money, amigo?
The first thing we should do is examine the different ways in which blogs make money.
This is important as it shows you different methods that might be suitable to your current or future strategy.
The main ways include:
Promoting affiliate programs
This is where you find the affiliate program for a service that you like and promote it on your blog. Every time someone purchases through your unique link you earn a commission of that sale. These commissions can range from 20% anywhere up to 100% of the sale price. For example, if you sign up for a BlueHost account through one of my start a blog tutorials I will earn a small commission at no extra cost to you.
Selling digital information products
Digital information products have always been very popular amongst bloggers. This is where you develop an eBook, course, membership site or some other form of educational platform. There is nothing tangible sold but your customers will pay a once off fee or an ongoing membership in order to access certain premium content. Yaro has done extremely well with his courses.
Developing a tool, widget or plugin
Another popular form of monetizing a blog is to team up with a developer to build something that is useful to either your readers, or a market that you want to eventually target through blogging. For example, Glen from ViperChill developed OptinSkin after realizing that people needed a plugin that made it easier to add opt-in forms to their blogs and websites.
Consulting and advice
This is much like the information product except you do it "live" with your customers directly. Your blog might position you as an expert and then you offer a premium service where you help a reader diagnose and solve problems that they are having in whatever niche you operate in. Yoast, for example, has a popular SEO analysis package.
Adsense and other similar programs
Adsense is the user side of Google Adwords where you get paid a tiny fee every time someone clicks on an advert that you place on your site. Depending on your niche and blog quality you will earn anywhere between $0.01 and $10 per click. The highest I ever had was around $5 for one click but I don't really use these type of programs anymore.
Advertising banners and promotions
Many bloggers think that selling advertising is a good way to make money online. To be honest, I feel like it is one of the worst. You essentially rent out some space in your sidebar where another website places an image advert in order to get clicks. So you potentially lose a lot of visitors to those other sites for not a lot of reward.
Using the blog to promote another business
If you own another physical business it is often a really good idea to have a blog as a way of sharing the things your company does and giving examples of different clients, services, jobs, etc. In this respect, a blog is not really directly earning the income but helping to get traffic and attention to the other business. I talked about this approach in my article on how to get more photography clients.
Paid reviews
One other method of making money from a blog that I wanted to mention is paid reviews. This is where a company approaches you and gives you money to write a review of their product or service. I personally don't do these and don't recommend that other bloggers do them either as it can impact on the perceived trust and authority of the blog. Even if you are being impartial with your reviews it is very hard to appear that way if you are getting paid for it.
Selling the blog itself
The last thing I thought I should mention is the fact that if you make some consistent income from your blog you can sell the blog itself. I did this when I was in uni and it really was the start of it all for me as I realised that you could do some pretty cool things with the blogging platform.
Of course there are other methods but I just wanted to give a brief overview for anyone that might be new to the blogging scene.
With all that in mind we can move on to the issue of whether or not you can make any of these work well enough for you and your family.
Will your blog ever be profitable enough?
Here are a few issues that I thought might be worth bringing up in terms of whether or not a blog might ever reach the level of profitability that you'd intended.
1. Do you have a solid set of goals that you've written down?
A few years back my sister and my uncle (both successful in real estate) encouraged me to be deliberate with my goals. I always sort of just had general ideas about where I wanted my online business to go but they made me write it down.
Since doing so I've really felt my business taking on new life because I feel like it has direction. It's more deliberate.
If you don't have a set of goals for your blog or business I'd really suggest that you might struggle to take it to the next level in the long term. Try to develop some short, medium and long term goals and always carry out your blogging in a way that aims to achieve those goals.
2. Are you taking risks or mitigating them?
The business people who are most successful in the short term take big risks. Glen is an example of someone who does things that I wouldn't be brave enough to do and as a result he earns a lot more than I do.
It's important to recognize what kind of business you want at the outset. If it's something that is long term and stable you want to make sure you balance your risk taking with some risk mitigation. Protecting yourself from Google is one example.
One profitable blog is like a chair with two legs – it's not stable. See if you can add a few more and make it firm and long lasting.
3. Is your brand different from the rest?
Every year literally tens of millions of new blogs get created. If you don't find some way to be different from all of them you will not last very long.
One of the best books I've read about this is called How Brands Grow (not aff). This marketing science team analyse marketing ideas based on data and one of the things they found was that it's not that important to be original or first, but you do need to be distinctive.
If you look at your blog and can't see how it's different from your competitor then it's not good enough. Click to Tweet this.
4. Is your niche defined enough?
A few years ago I was chatting to my buddy Steve Kamb on Skype and he mentioned that one of the things he did with Nerd Fitness was make it as exclusive as possible. Sure, he could have made another fitness site that included everyone but then it would be exactly like all the other fitness websites out there.
This point is very similar to the one above but, instead of focusing on your site's brand, it focus more outwardly on the niche that you go after. Steve went after Nerds who also wanted to get fit.
The great thing about the web is that there is enough traffic in (almost) every niche. Do a little bit of keyword research and then make sure you're going after something less general.
5. Is your income diverse enough?
Earlier in the year a huge portion of my income was coming from one source. I'd had a nice Google update and was getting some pretty decent traffic to one set of keywords that were paying out nicely.
And that worried me. If that one source dried up then I'd be in a little bit of trouble. The same is true of any blog – it's a risk you don't want to take if you are supporting a family.
Make sure you are getting income from multiple sources and in many different ways. Think eCourses, affiliates, membership sites, ads, etc. Make sure you have something to fall back on should the other stuff fall through.
6. Is your traffic in a 'buy ready' frame of mind?
One of the big concerns marketing experts had when Facebook first launched their advertising program was whether or not people were in a 'buy ready' frame of mind when they were browsing pictures of their friends cooking exploits and Alex from Target.
Of course, Facebook ads do very well for some things but the same concern should be applied to your own blog. Are you in a niche/topic where people are interested in pulling out their credit card and making a purchase? Or are they just after some quick information?
One example of this is my post on how to speed up your internet. It gets around 1,000 unique visitors per day (yes, just to that one post) but makes me almost no money as it is all very general information that has little to do with blogging or my overarching profit strategy. Whoops.
7. Are you collecting useful email subscribers?
As I've said before, your email subscribers are your protection from Google. Your email subscribers are the safety net that allow you to keep moving on if something goes wrong. It's also your email subscribers that allow you to build a long term sustainable business.
Every time I send an email out to my list about a new post on Blog Tyrant I get at least 200 visitors on-site within the first five minutes. Over a day it's thousands. There is no other medium that allows you to do this. Not Facebook. Not Twitter.
If you're not already growing a mailing list a I highly encourage you to get started as soon as possible. Make it one of your short term goals and then work your mailing list into your monetization strategy. I'd be happy to write more on this if anyone is interested.
8. Are you an authority on a subject that has longterm appeal?
One of the saddest things that we see in the blogging world is someone trying to crack into a market without any real experience in the niche. It's sort of like getting medical advice from a mechanic.
If you want to make a long term, sustainable income from your blog then you need to be somewhat of an authority in that niche. And if you're not an authority then you need to hire writers that are. The absolute worst thing you can do is put your energy into a blog that you really don't know much about.
The second element of this point is that you want to be going after a topic that has evergreen appeal. This includes your individual articles but is also about your subject matter. For example, people are always going to want to learn how to lose weight but they aren't always going to be interested in a specific machine like the ab cruncher.
9. Are you working on the right numbers?
There is absolutely no point in growing a blog if you don't know whether that blog's product is going to convert. First of all, I think, you need to work on conversions.
For example, I've been able to dramatically boost my income by working on landing pages and studying techniques for how to make sure people go from random visitor to paying customer. My initial rates were dismal but now I get some conversions at around 10% of search traffic which I'm super happy about.
If you want to have a profitable blog that supports your family you really want to make sure that it is actually physically capable of earning an income. Make sure you do lots of testing and work out what is working and what isn't and then go about lowering your attrition and things like that.
10. Clean toilets
When I first started my online business I used to clean a gym from 6am to 10am in the morning so that I'd have enough money to pay my rent. I'd then come home and have the whole day to work on blogs. (You can read more about this story in my article on how to start a blog)
If you really want to have an online business (blog) that supports your family then you need to be willing to make it happen, even if it takes a bit longer than your would have hoped. You need to even be prepared to work in the offline, regular world until you get enough knowledge behind you to make a go of it.
This blog has the reputation of being somewhat of an overnight success but I can assure you there was a lot of hard work and failures before it happened. I promise. Stick at it.
Does your blog support you and your family?
I am actually really curious to know whether any of the Tyrant Troops are supporting a family (or even just themselves) with their blogs. How long did it take you to get it to this position? Do you have any advice for someone who is just starting out?
Please leave a comment. Your insights might really help someone.