A short tutorial to show you how to easily and quickly install a WordPress plugin from within your WordPress dashboard. Watch the video and then check the details below for more.
What is a WordPress plugin?
WordPress plugins are little bits of code that you can add to your WordPress blog with a few clicks in order to give it new functionality. Some of them are very simple and free to access, while others are complicated and robust solutions created by larger companies that you pay to access, receive support, etc. Plugins are the main advantage of WordPress as they can totally re-shape your blog by adding things like shops, social sharing buttons, security features, galleries, etc.
How to install a WordPress plugin
Before you install a plugin on your WordPress blog there are a few things to check to ensure that you're choosing the right one:
When was it last updated?
If it's been more than a few months since the plugin's last update it's likely no longer safe to install.
What version is it compatible with?
What version of WordPress does the plugin need to function properly and does it match your own installation?
Does it have good reviews?
Make sure you read the reviews and see what people are saying as sometimes this gives you information you might not have thought about.
Most plugins are safe to use (especially if they are paid) but these few checks can make sure you don't install something on your blog that you don't want. Most of this information is found within the preview pane when installing the plugin.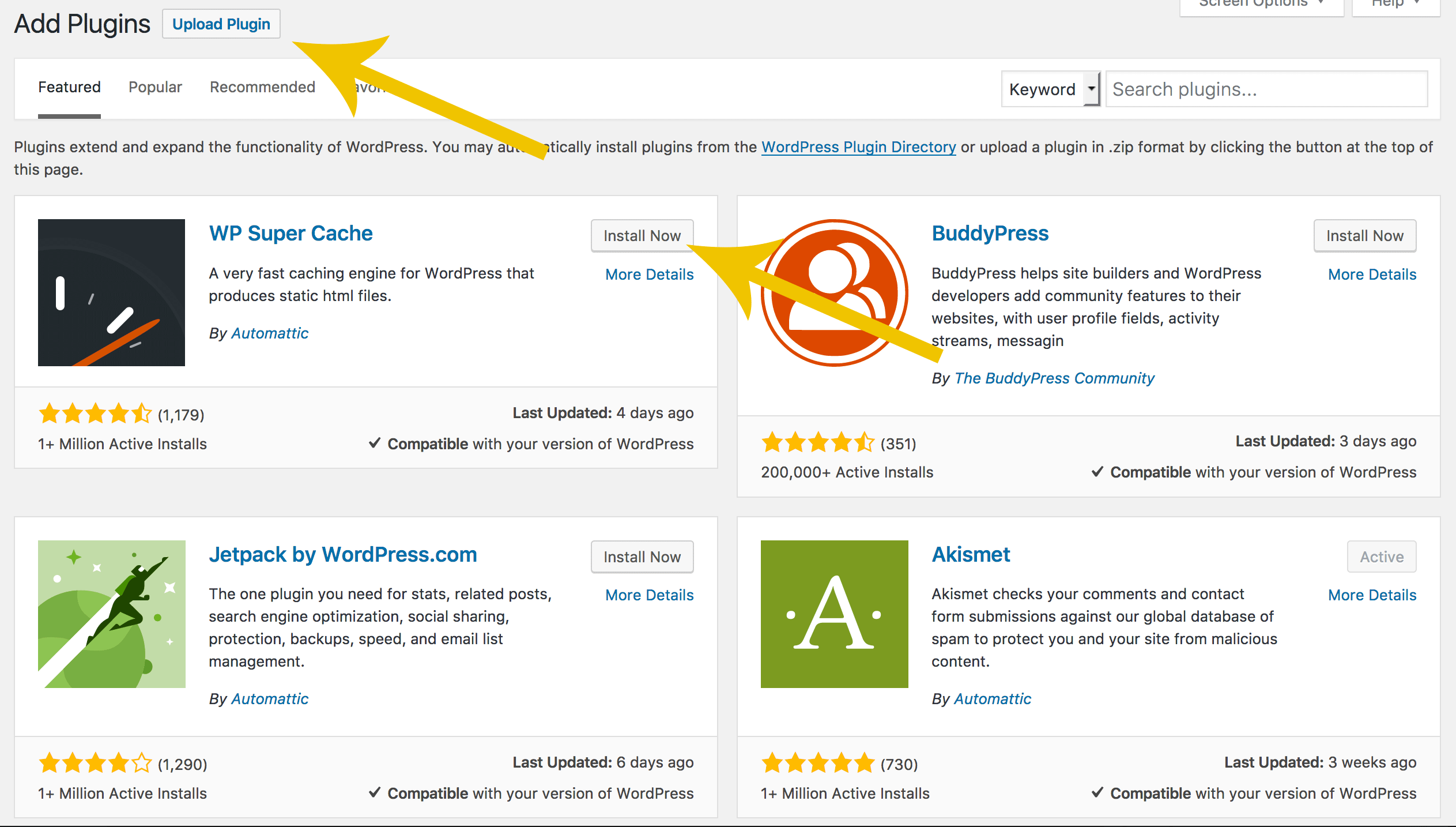 Once you're ready to install just look for Plugins in your sidebar and then click Add New > Search and then Install. If you have the plugin in a Zip format on your computer just change the last step and hit Upload instead and then the plugin will be ready to activate.
BACK TO TUTORIAL ARCHIVE