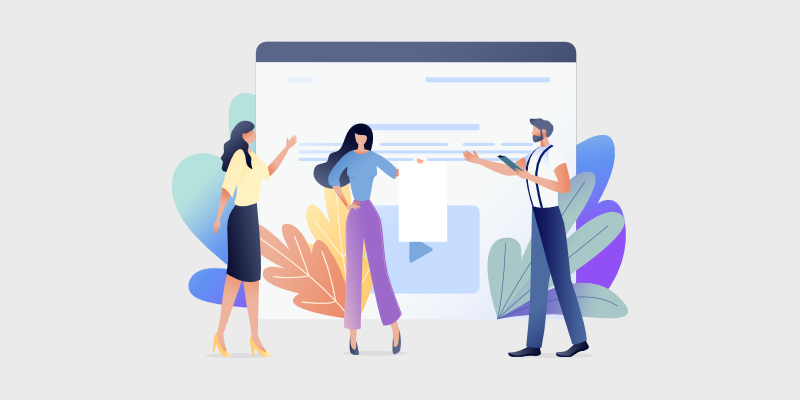 W ant to see the best about us pages? In this article, we'll share some awesome about us page examples to inspire you.
Every website needs an about us page. With a good about us page, you can introduce your new blog or business to visitors.
When visitors get to know you and your business better through your about page, they'll form a better connection with you. This will make them more likely to read your content, subscribe to your email list, and become customers.
Ready to create your own about us page?
We'll share the best about us pages for inspiration. Plus, tips on how to create one!
But, before we dive in, let's go over what an about us page actually is. If you want to skip ahead, you can use this table of contents:
Ready? Let's go!
What is an About Us Page?
An about us page is a specific page on your website where visitors can go if they want to learn more about you or your company. They can be called by many different names including about, about me, our story, mission, etc.
But, the purpose is always the same: To tell website visitors who you are and why they should choose your business.
And the purpose is the same whether you're a new blogger or a giant eCommerce company.
Because when a visitor first lands on your website, you're a stranger to them. They have to get to know you in order to want to read your blog posts, subscribe to your email newsletter, or buy what you're selling.
So, the about us page is your chance to share your story, build a connection, and convince visitors to trust you.
An about us page typically includes:
The history of your business and why you started it
What makes you and your brand unique
Photos of you/your team, to put a face behind your business
Your business' core values and beliefs
Why customers should choose you
Now that you know what an about us page is, let's dive into some of the best about us pages on the web.
10 Best About Us Page Examples
Whether you already have an about page and want to tweak it, or you haven't created one yet and you're starting from scratch, you can use these examples to inspire you.
1. SPI (Smart Passive Income)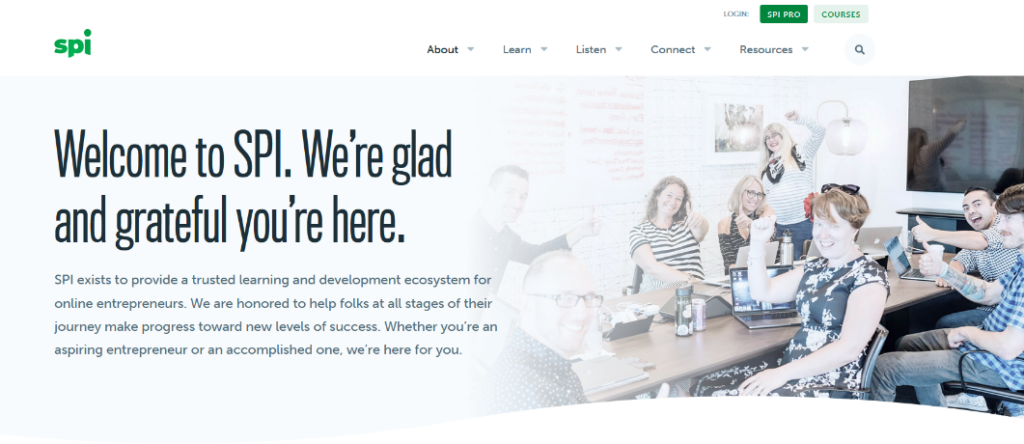 SPI, which stands for Smart Passive Income, has a sleek and professional about us page design.
It starts off with a full-width header photo of the SPI team members along with a brief introduction about what they do and who they help.
Underneath, there is a bio about the founder, Pat Flynn, that shares the story of how he started the business.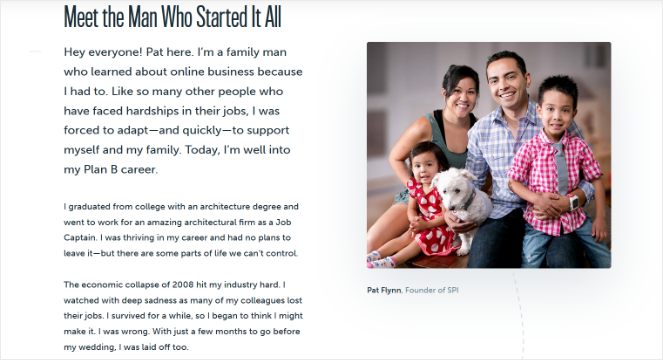 His struggles regarding getting laid off from his dream job and having to figure out a Plan B career are relatable to many people.
Don't be afraid to share your struggles on your about page. When you're honest about your ups and downs, you'll be more authentic and trustworthy to your customers.
This about page also features:
The company's mission statement, vision, and core values.
Testimonials for Pat Flynn's ebook and a link to buy it.
An email optin form to subscribe to the newsletter.
---
2. Gill Andrews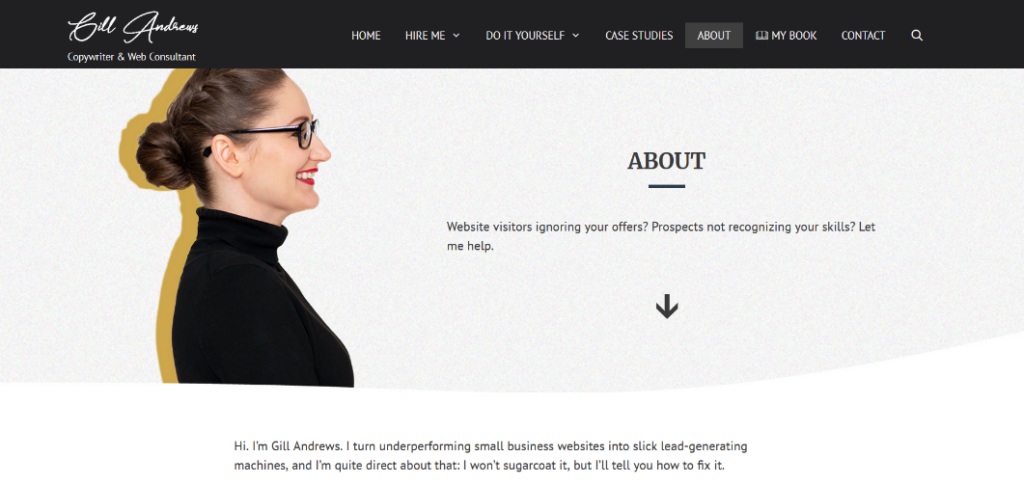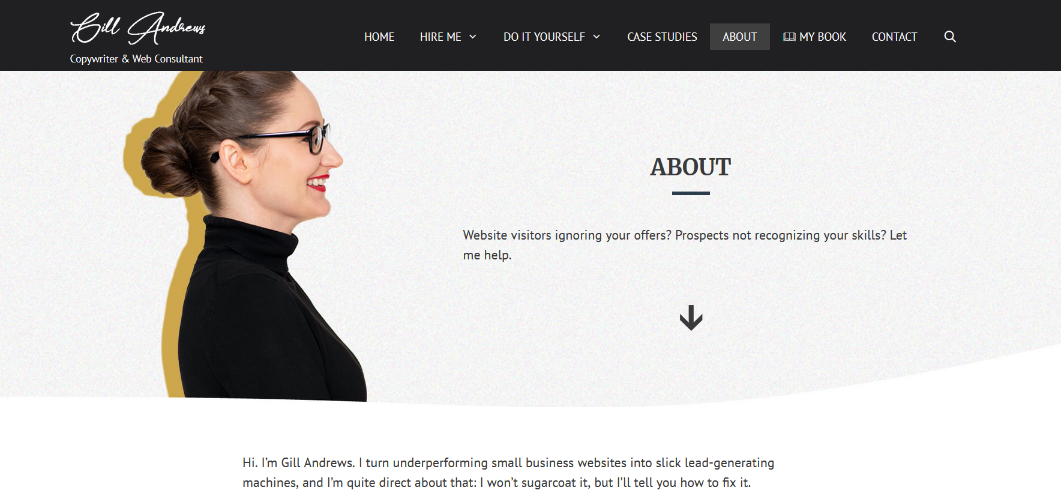 Gill Andrews is a freelance copywriter and web consultant. On her about page, she includes an eye-catching photo of herself and breaks down how she can help small businesses generate more leads with her services.
Testimonials are featured prominently on the page to build social proof and convince potential clients that they should choose her business.
She even embeds a YouTube video on her about page to show off her copywriting skills:

Videos are super engaging so this is a great way to get visitors to stay on the page longer and learn more.
---
3. Blake Fili Suarez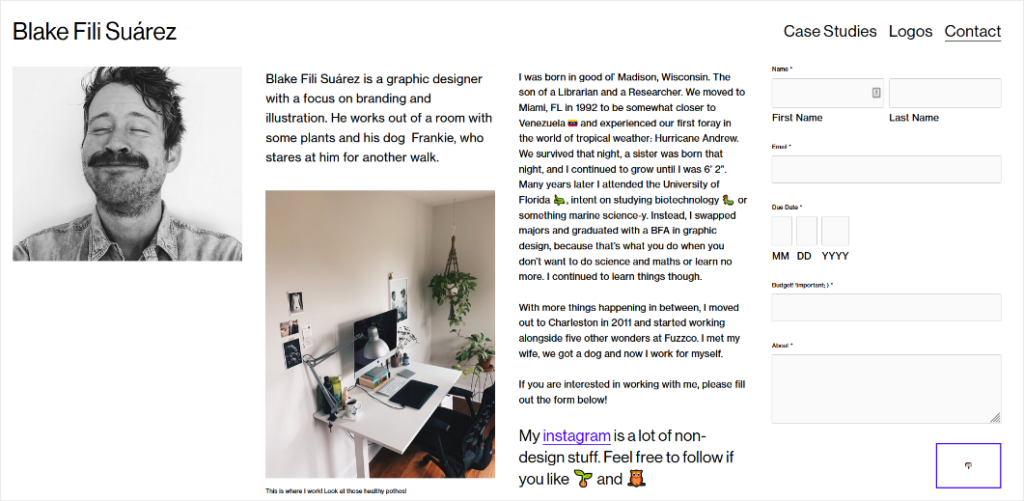 Blake Fili Suarez, a graphic designer, has a simple and minimalist about page that gets the job done.
This about page includes:
Photos of himself and his workspace
A bio that outlines his education and interests
A link to his Instagram profile
It also includes a contact form so that visitors to his site can easily get in touch with him.
To add a contact form to your about us page, we recommend using WPForms.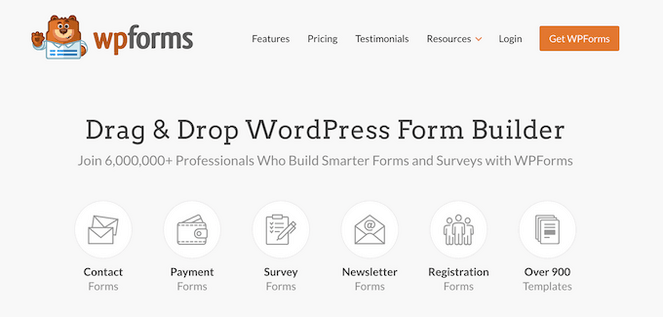 WPForms is the best form builder for WordPress. It's super easy to use thanks to the drag and drop functionality.
Plus, it offers a ton of pre-made form templates. So, you can quickly create contact forms, payment forms, newsletter forms, registration forms, and more.
And if you want to get started for free, you can check out WPForms Lite.
---
4. Cupcakes & Cashmere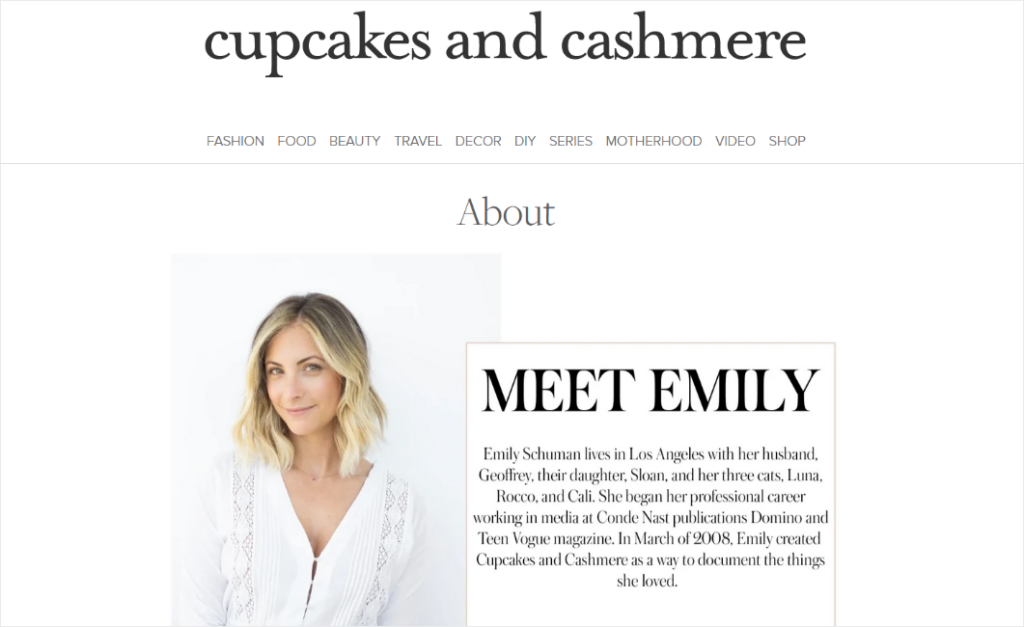 Cupcakes & Cashmere is a popular food, lifestyle, and fashion blog created by Emily Schuman.
The about us page starts off with a quick bio about Emily. As you scroll down, you can see photos and bios of all of the team members working behind the scenes at Cupcakes & Cashmere.
This about page doesn't include a lengthy story about the company's history or values.
Instead, it focuses on promoting various aspects of the business like the online shop: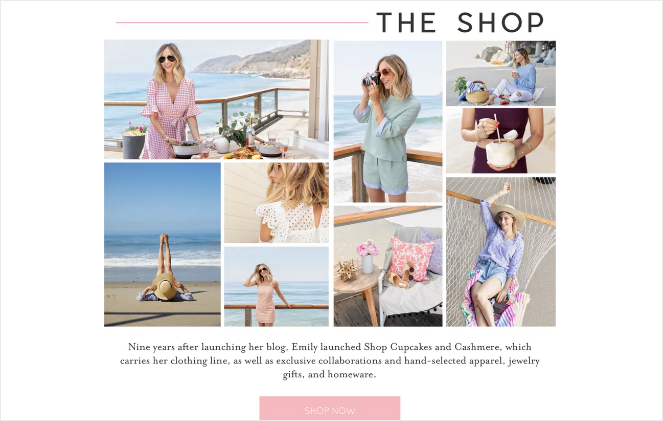 At the bottom of the page, there's also an FAQ section where visitors can find answers to common questions about the blog.
---
5. Constant Contact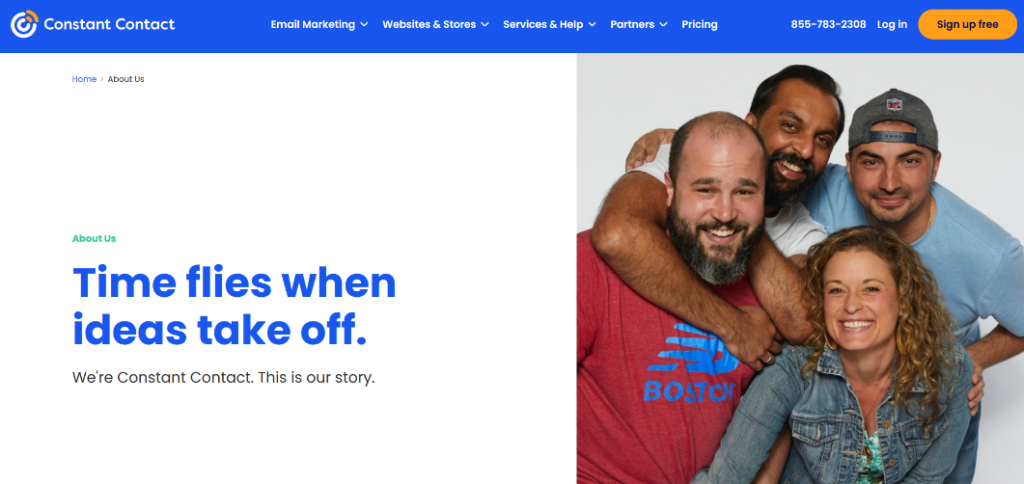 Constant Contact is one of the best email marketing services on the market and their about us page reflects that.
On the page, they write about the history of the company; how it started in 1995 in a tiny attic office and grew into a leader in the industry. They also write about their mission, which is to help small business owners easily market their business and grow sales.
It also includes lots of photos of their dedicated team members to add a more personable touch to the page.
After learning more about the company, they encourage visitors to check out their products and services: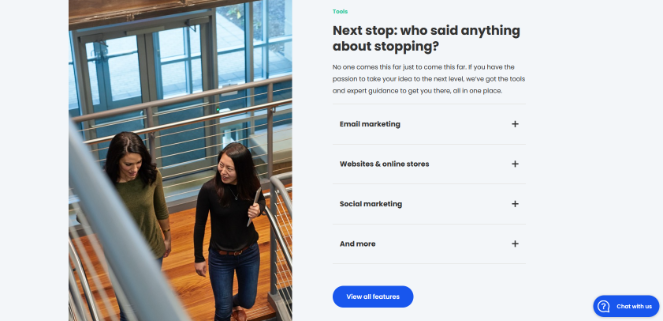 And if visitors have any questions, they can use the live chat tool on the about page to speak to someone in real-time.
---
6. Yellow Leaf Hammocks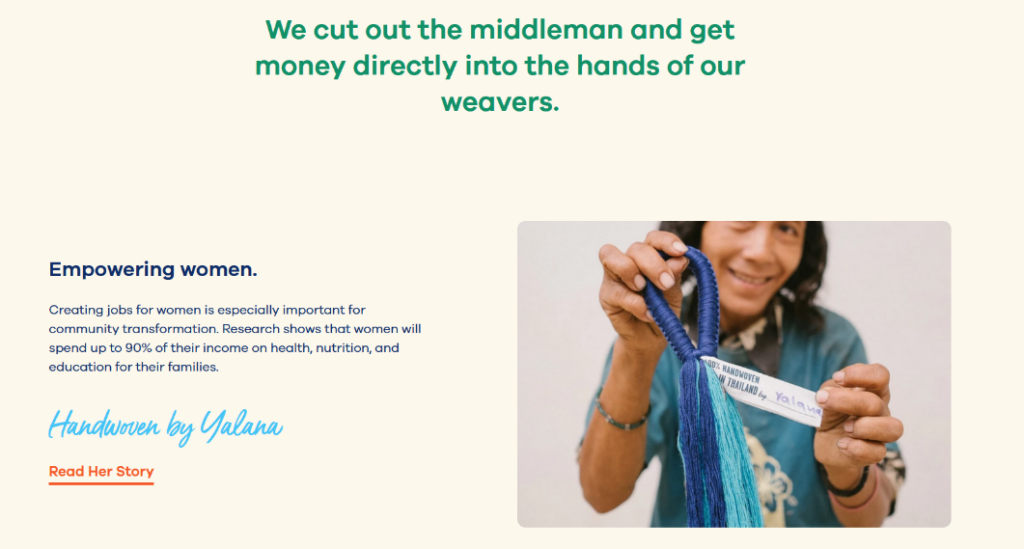 The Yellow Leaf Hammocks business model empowers the Mlabri people of Northern Thailand through training and sustainable job creation.
So, they make sure to highlight that on the about us page.
You can learn more about how the company helps families break the cycle of poverty and read the stories of the women that hand-weave their hammocks.
With this information, visitors can feel good about making a purchase, and easily shop for a new hammock at the bottom of the page.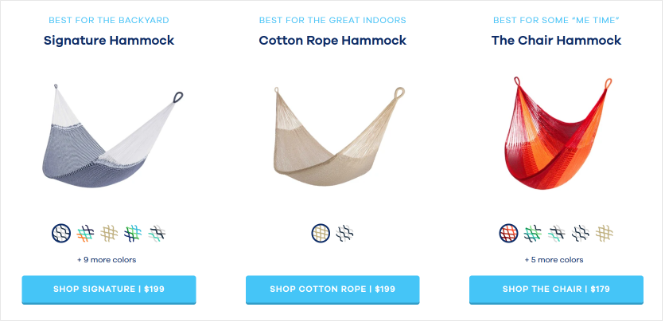 ---
7. Lonely Planet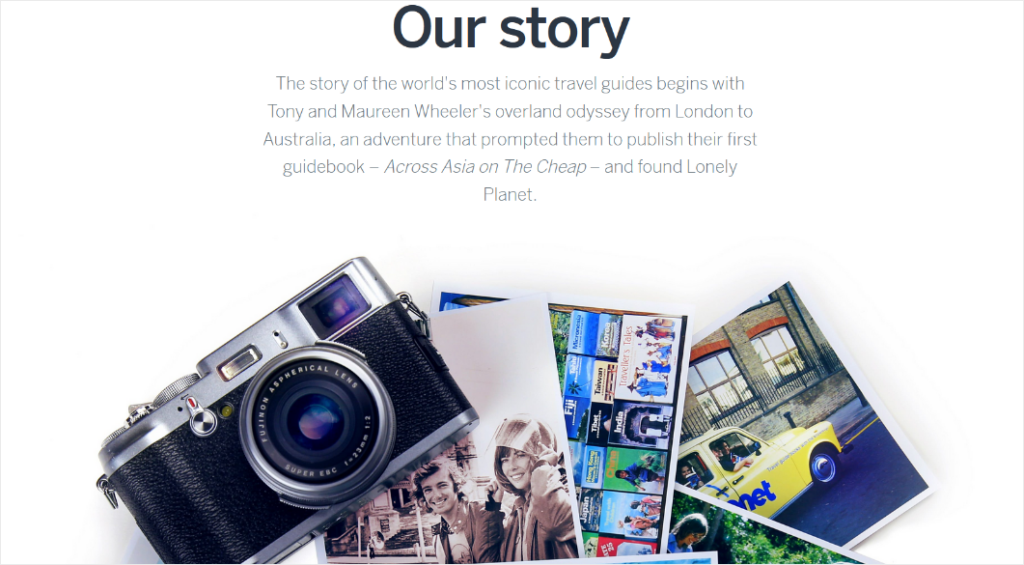 Lonely Planet is a well-known travel blog and travel guide book publisher. Its beautiful about us page shares the story of how the founders, Tony and Maureen Wheeler, created Lonely Planet after a memorable trip.
It shows a simple timeline of how the company grew and expanded, starting in 1975.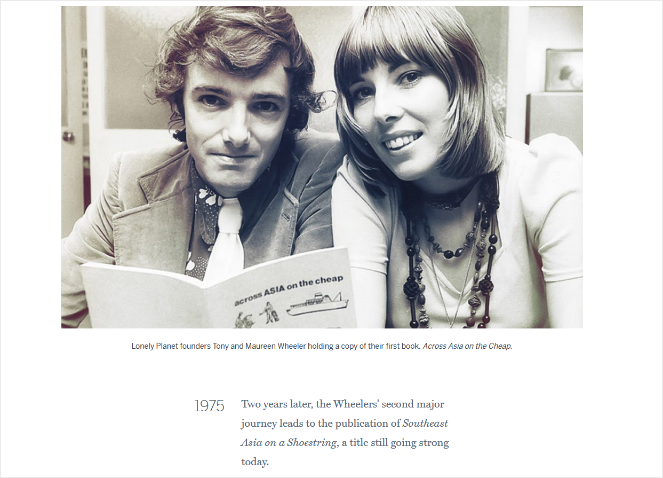 Lonely Planet also has a separate about page to promote the company's mobile app, print books, and more.
---
8. Melyssa Griffin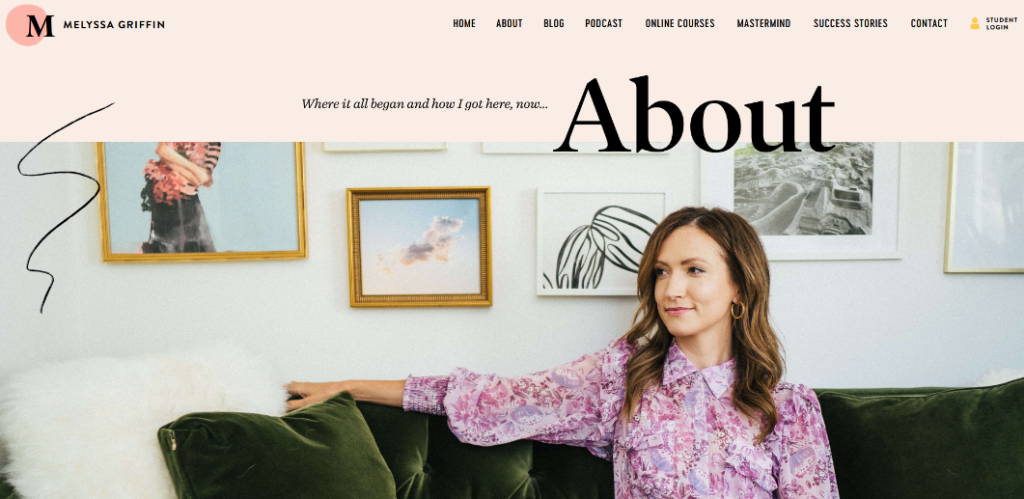 Melyssa Griffin offers coaching, online courses, and other services for digital entrepreneurs. Her about us page design features lots of eye-catching images, colors, animated GIFs, and illustrations that make it really stand out from the crowd.
On the page, she writes about her background, why she started her business, and how she can help aspiring business owners reach success.
There's also a section where visitors can take a quiz to find out their money magnetism archetype. To view their results, visitors have to provide their email addresses.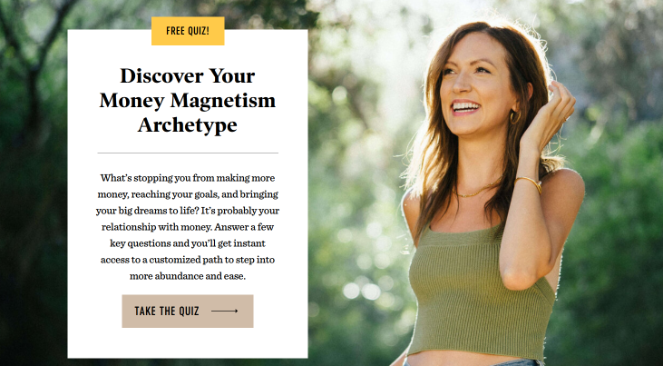 This allows Melyssa to learn more about her audience, get more email subscribers, and generate leads right from her about page.
---
9. ToyFight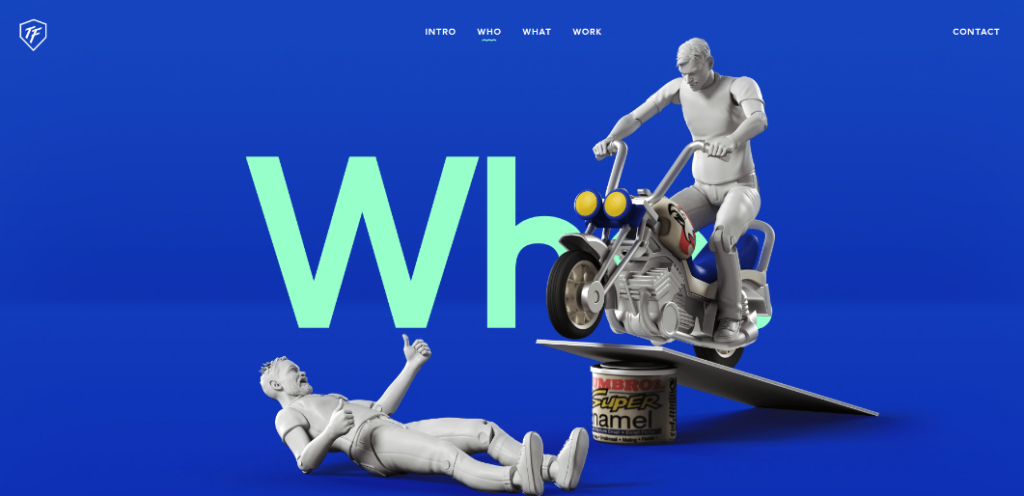 ToyFight's about page is super creative, which makes perfect sense for an award-winning design agency.
This about us page example is a little different than the rest on this list. It has very little content on it because after all, it's all about the design.
The co-founders, Jonny and Leigh, are represented by action figures. Each of them has their own bio where you can learn more about them: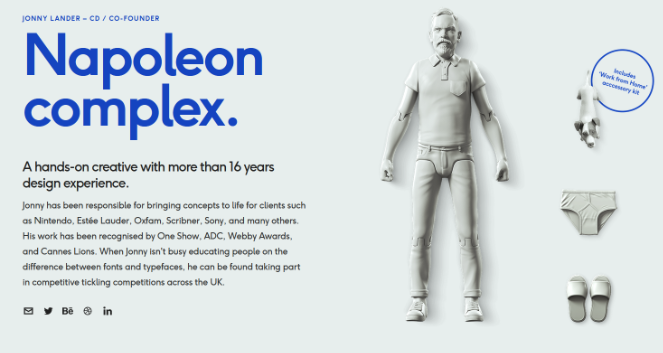 Also included are links to their social media profiles and portfolios.
---
10. Bark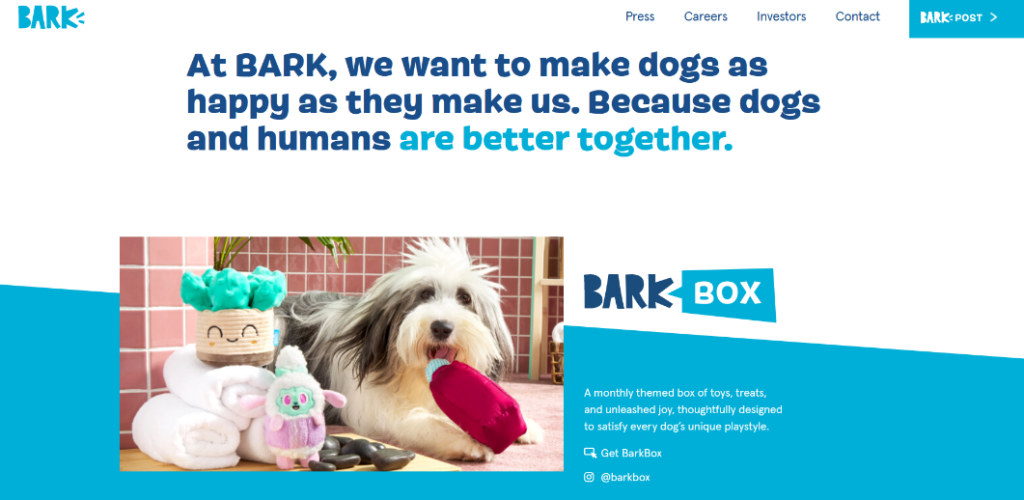 Bark is the company behind the highly popular subscription box BarkBox. Their about page starts off with a strong headline about why they do what they do.
And of course, the page has lots of cute dog pictures.
They also have a section that highlights their core company values which are to help dogs flourish at home as well as to advocate for fostering and dog-friendly spaces.
Lastly, the page includes a list of the company's 4 subscription box services so that after learning more about the company, visitors can easily purchase a subscription.
---
About Us Page FAQs
Still have some questions regarding about us pages?
Here are some common questions if you're looking for more information.
How important is an about us page?
The about us page is one of the most visited pages on any website. According to a study conducted by KoMarketing, 52% of respondents said that the first page they visit when they land on a company's website is the about us page.
Plus, the about page lets visitors get to know you better. When they feel like they know you and your business more personally, they'll be more likely to convert.
So, an about page is very important for building a connection with your visitors and boosting conversions.
What should I write in an about us page?
On most about us pages, business owners write about the history of the business, what they do and offer (products/services), company values, and why customers should choose them.
And don't be afraid to get personal either. Many business owners and bloggers also write about their struggles in the past and how they got to where they are today.
What makes a great about page?
A great about page shouldn't be focused on only you or your company. It should also be about your customers.
You should write in a friendly and personal way so that visitors feel more connected to you. And be sure to tell them why you're the best person to solve their problems. After all, they likely came to your website looking for a solution to something. So, you need to let them know you understand their pain points and how to solve them.
Ideally, a great about page will convince visitors to become customers.
---
How to Create an About Us Page
Alright, if you're ready to create an about page, or tweak your existing about page, we want to share a tool that will help you out.
You can easily create a custom about us page like the examples you've seen above with SeedProd.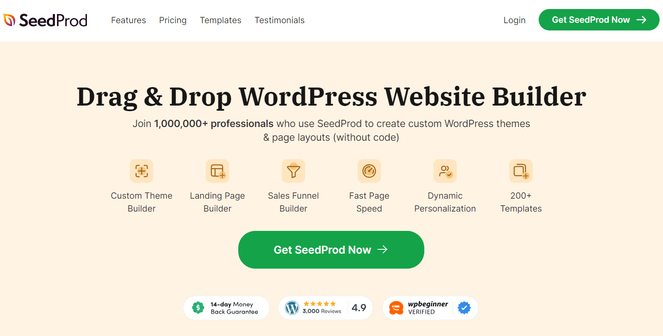 SeedProd is the best drag and drop page builder for WordPress and it's super easy to use.
Simply drag the elements you want to add to your page and drop them into place. You can choose from ready-made blocks like:
Images
Videos
Email Optin Forms
Contact Forms
Social Profiles
Star Ratings
Google Maps
And Much More
Plus, it comes with over 300+ professionally designed templates to get you started FAST.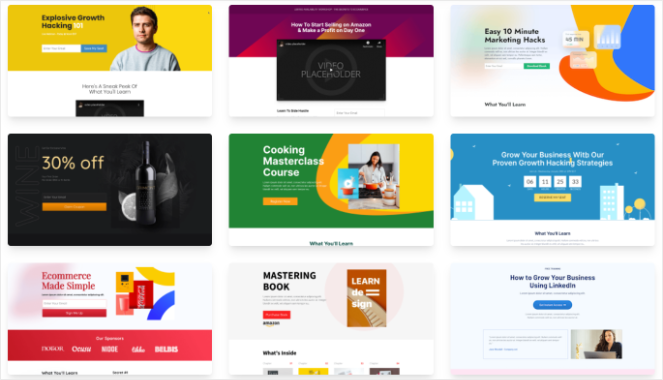 You can also check out SeedProd Lite to get started for free.
---
That's a wrap!
We hope you enjoyed this list of the best about us pages. Now, with these examples, tips, and tools, you can create your own amazing about us page.
If you liked this post, then you might also want to take a look at the best contact us pages on the web.
And don't forget to sign up to our email newsletter so you can get useful content like this sent right to your inbox!