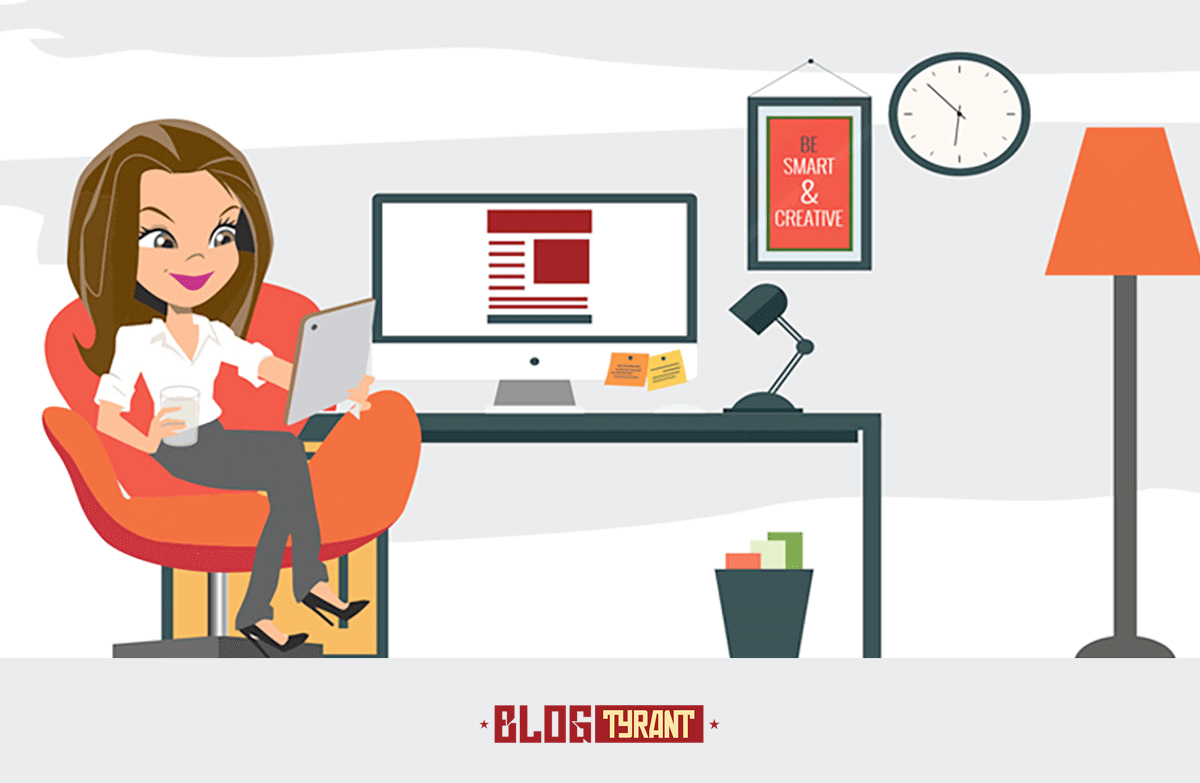 So you want to learn how to start a fashion blog, huh? Well, I've got good news for you. Fashion blogs are huge right now.
This post is not just about starting fashion blogs. I'm going to show you some step by step tips on how to start a blog in any niche and making sure you do it properly.
Oh, and if you really do want to know how to start a fashion blog this post will hopefully blow your socks off!
The best part?
You can build a fashion blog that really helps people out there by focusing on equality, ethical clothing labels, and helping young people form more healthy opinions about their body and sources of self-esteem.
Disclosure and quick interruption – I started my first blog on Bluehost and have now partnered with them to get you a big discount rate. If you purchase hosting through one of the links on this post I'll earn a small commission at no extra cost to you. They are a great place to start and I'm happy to promote them!
How to start a fashion blog: you need some guts!
Let's not sugar coat anything here – blogging is hard work.
And if you truly do want to start a fashion blog you are entering a niche that is so crowded and cramped you will struggle to even find room to breathe.
The same goes for blogs about blogging, travel blogs, music blogs, sport blogs and probably sexy ones.
The competition and the noise is endless.
But there is good news and that is that 95% of those blogs really suck.
I mean they REALLY suck.
This leaves you with an opportunity to do something amazing and awesome and special but, like the paragraph header says, you need some guts. You are going to have to make this work by being smart and different. If you're not prepared to do that then you may as well stop right here.
So now what?
Remember: this post uses fashion blogging as an example but can apply to almost any other niche.
The basic steps needed to start a fashion blog


© Bowie15
Now that we've got the scary learn-the-hard-way-grasshopper lessons out of the way we can get into some practical matters. Knowing how to start a fashion blog and make it truly awesome means following these basic steps (there's more detail afterwards):
Get a sick domain name and your own host
Please, please, please don't start your blog on Tumblr or Blogger. Those things are promotional tools for your main blog or website. If you want to truly grow a brand and make a business out of your fashion blog you want your own domain name and blog hosting in order to start a WordPress blog. Most of the best sites do it this way.
Find out why you are fabulous first
As I said in the intro-mumbo-jumbo, you really need to know why you are different. There are millions of fashion blogs out there and unless you do something differently you are going to get lost in all the noise. You don't want that.
Publish the most incredible (ethical) content your brain can manage
Once your blog is all set up and running don't just publish thing stuff that you type out in five minutes and hit publish. Blogging is hard work. Sometimes I take two or three days to write one blog post. You have to make your brain work and really try to help people.
Network, network, network
Make friends. Lots of them. Make friends with your readers and make friends with other bloggers that are already way more awesome than you and might be able to give you a helping hand. This means growing a mailing list and it means being active on places like Google+.
And now you are successful and famous!
Well, not quite.
Let's get into a little bit more detail about all those points.
Vital step: Why you need your own blog host to start a rockin' fashion blog


© Johanjk
I've written this stuff in a few blog posts now but it is just so important and we constantly see people get it so wrong that I need to keep saying it.
A free blog is not a good solution
If you want to start a blog that will eventually become a business then you need to get your own domain name and web host.
Why?
Because that blog is your asset.
It will be the place from which you launch every project that you can come up with in the future. It will be the place from which you promote everything you do and it will be how all the big cats in your industry come to know you.
So why would you try to do that on a free blog platform with some other company's name in it? Can you imagine starting a restaurant or a shop and having another company's name in your shop sign or restaurant name? No way!
A big tip about your future
Here is a big tip that I am going to make about your future. I guarantee that this will happen. It happens to everyone who makes this mistake. This big tip is this:
If you start a blog on a free host one day you will want to transfer it to a self-hosted WordPress set up. – Click to Tweet this quote.
That is a fact. And now that you know it you should be smart and just avoid the future headaches of a painful migration and start your blog in a way that sets you up for the long term.
Watch this quick video where I tell you why it's so important:
It sounds really complicated, how does it work?
Getting your own blog host does sound complicated but I can assure you it isn't. For example, over 850,000 people have set up a WordPress blog with BlueHost (affiliate). I am betting you are as smart as at least some of those people.
Here is a quick overview of how it works:

Quick interruption on hosting your blog:
Here's a complete guide on how to start a WordPress blog with BlueHost that takes you through each step in 5 minutes max! Let's get it right the first time on a quality webhost.
What happens next?
Once you have your brand new baby blog you're going to be seduced by millions of plugins and WordPress themes. You are going to want to change things and muck around with your theme and never actually do any content creation. That is a big mistake.
So, perhaps before you go too much further down the road you should read the next section.
To start a fashion blog (or any blog) find out why you are fabulous first


© Bowie15
If you've jumped ahead and started your new blog that's totally fine – it shows you've got passion and energy.
But here are a few things you need to consider about making a blog successful, awesome and totally fabulous.
Being different is being alive
That might sound a little dramatic but it is totally true. If your blog is the same as all the other fashion blogs (or travel, music, sport) out there then you are going to fail and give up within a few weeks.
If, on the other hand, you know why you are fabulous and you work hard at making sure that is part of your brand and that you let people know why you are different you will find that you start having small successes.
These small successes are very important.
For example, you might think of a really cool name for your blog, or a really cool angle from which you blog about something. Someone might notice that name on Twitter or Facebook and give you a little shout out saying that it is a cool idea.
That is a very, very important thing to have happen.
Very early on in this blog's lifecycle I got a simple Tweet from a guy called Rand Fishkin.
He said, "I really like your About page."
That was it.
Well, it just so happens that Rand Fishkin was/is a huge internet hero of mine and receiving that simple Tweet gave me a crap-load of energy.
If I got my About page right surely I could get other things right. Right?
That quote is still featured on my About page.
And I think it all came back to doing something different.
So, how can you start a fashion blog that is different from all the rest?
All of this comes down to having a really deep knowledge of why you are doing what you are doing.
Try and have some idea of your motivations before you start.
And then publish the best content your brain can manage


© Bowie15
This is what blogging is really about.
Even if you've made mistakes in the last sections – chosen a bad domain name or started on a free host (ugh) – you can still make it work if you publish damn good content.
So what does the best content look like?
Well, the best content is not so much about how it looks. It may be in many forms like a video or a blog post or an eBook. That doesn't really matter.
The best content, however, is something that changes a person's life.
Again, that might sound dramatic but it's not really all that surprising.
If your fashion blog is about helping curvy women then some content that you write might make someone feel better about themselves for a day.
That is a big thing. And they will remember it.
The best content solves problems. You and your brain should spend a lot of time trying to come up with the best and most helpfulest content ideas that you can think of.
If your fashion blog can help people with their lives, promote sustainable and ethical materials and worker rights, support a struggling environment, etc. then you are going to make a real impression on those that encounter your brand. And you'll feel really good about doing it.
So how do you do it?
Now, the reason I mentioned the brain in this section's header is because this stuff really does become a drain on your brain if you are doing it right.
The best content is not easy to come up with. It takes a lot of research and it takes a lot of time to write, edit and perfect.
But it is very important that you make the effort to try and be completely fabulous with your new fashion blog's content because even if you don't quite hit it the first few times you will still get people's attention.
Fashion blog case study: Once you've finished reading this come and see how one woman who read this very article went on to launch a fashion blog and get 17,800 email subscribers in 6 weeks!
And then network, network, network

While good content is really important, you really need to make sure that you network, network, network.
I've said it so many times: it's your colleagues and readers and the relationships that you have with them that will make you famous.
So how do you do it?
These are some of the main ways I network online but, of course, there are a lot of other things you can do.
Getting you started in fashion blogging (plus lessons for the rest of us)
To help start you on that networking process I've made a kind of categorised list of some of the best fashion blogs around. Visit these sites, see what they do well and then get ideas and make contact.
For everyone else who isn't interested in starting a fashion blog I've made sure these sites give you a lot of other useful things to look at.
Refinery29
This is a really good example of a blog that doesn't need to just be a blog. The best way to make a blog is by creating a whole website around it. They have deeper content ideas and a broad range of articles that aren't just simple tutorials.
StylelikeU
A great example of creating a tribe around an emotional idea. The catch-phrase is "Freedom of expression through personal style". You immediately know what you're getting.
Anne Street Studio
A simple blog design with a rather complicated and "different" approach to a blog. You'll instantly notice the professional photographs – there's a reason for that.
The Beauty Department
The thing I love about this site is that they do almost everything in an infographic/graphical way which would lend itself extremely well to social sharing on Pinterest. It also creates a unique brand and style that you recognize right away.
Bryan Boy
This is how you build a personal brand and become famous. Not everyone loves him but he seems to be doing pretty well for himself.
The Independent Fashion Bloggers
This is an amazing case study of a website that has been grown and expanded by bringing in multiple talented authors to write about one specific topic. A very good lesson to learn.
The Lingerie Addict (maybe NSFW?)
This is the perfect example of someone who has started a blog on a very niche topic and is thus able to make money extremely easily by reviewing products or solving problems related to those items.
Go Fug Yourself
A massive blog with an incredible tact for branding. The name is memorable and the content always matches.
What advice would you give for starting a fashion blog?
I'd really like to draw on the collective brilliance of the Tyrant Troops here and ask what tips or hints you would give to someone starting a fashion blog or any blog that is focussed around a particular niche or sub-topic? Please leave a comment.
Oh, and I'd really appreciate a share, tweet or +1 on this post. These darn things take ages to write! 🙂