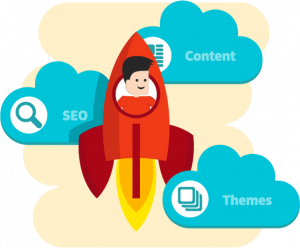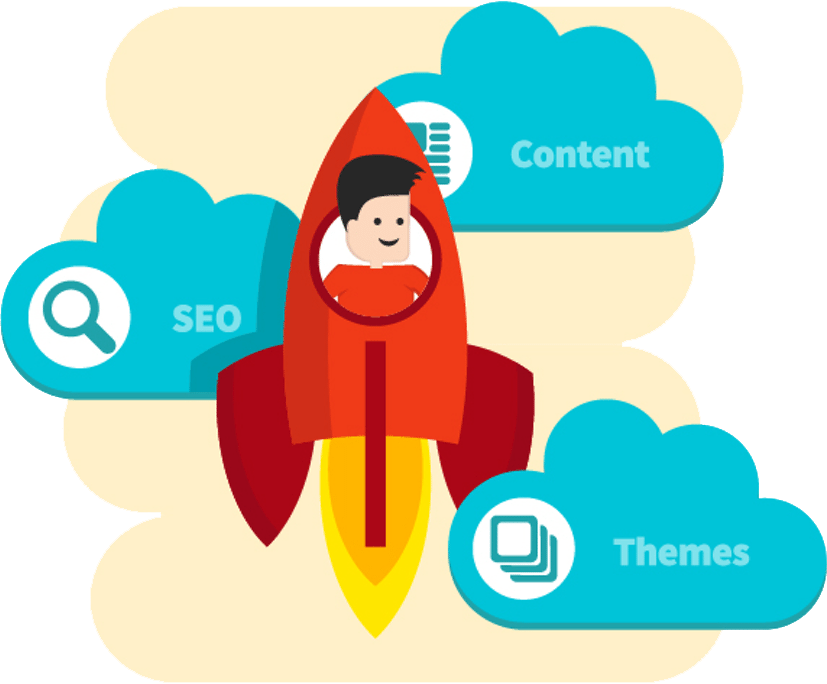 Last Update December 10th, 2017
Recently Kelci asked me over on my Facebook Page about SEO for idiots.
I decided to do a full post on it (isn't she lucky?) because it is such a cool and expansive topic.
So what exactly was her question?
Found your blog the other day and have learned MUCH more than the previous 100 blogs I had found combined. I see that you have an article about SEO secrets below but I was wondering if you can direct me to like an "SEO for idiots" type of thing… I really need to understand the basics.
So here you go Kelci, here are the 10 basics of blogging search engine optimization.
Oh, and this isn't really for idiots. None of my readers are idiots. And if you are learning about SEO so you can grow your blog you are a long way from being idiotic. Follow this guide and you'll be well on your way to getting over 100,000 visitors from Google per month.
Disclosure and quick interruption – I recommend SEMrush for anyone who wants to analyze their own or their competitors links, keywords, and so on. This is an affiliate link so I'll earn a commission at no extra cost to you if you make a purchase. Thank you for the support!
A crude illustration of how SEO works
Let me start by giving you a crude example of how Google SEO works.
Google has developed automatic algorithms that rank your site. They send out what are called "spiders" to "crawl" your site and check it for over 100 indicators that determine whether your site is valuable or useless. These indicators include things like backlinks, domain age, traffic, fresh content, etc.
SEO is the art of making sure those spiders are happy with what they find. It is an extremely complex field that is constantly changing but in all that chaos there are a few constants that have remained true since the beginning. I'll talk about those here.
The 10 basics of blogging SEO
As always guys and gals, if you have any other tips please leave me a comment and add to the fun. I absolutely love reading the huge comment-essays that you all tend to write.
1. You need your own domain and hosting
The first thing that beginners need to know is that you need your own domain and hosting. Free blog set ups do not do any favors for your SEO efforts. Why is that?
Many people speculate that if you were really serious about your website you would get your own name and host it yourself. And Google only wants to point to websites that are considered serious and trustworthy and so this is a very basic signal.
I recommend all new bloggers get their own domain and hosting setup right from the beginning. You can read more about why in my blog hosting review that I did recently or check out this detailed guide on how to start a blog and dominate your niche that goes over everything you need to know before you start a blog.
2. Solve problems with original content
You have to remember that Google's whole purpose is to provide their customers with relevant and useful search results. Everything they do is built around the premise.
And, to be realistic, the most important thing you can do for your SEO is create massively useful content that solves people's problems. If you are solving problems that people are searching for then it is likely that you are going to get shared on social media and ranked in Google.
The phrase "original content" means so much more than just blog posts nowadays. You should start expanding into:
The idea is to build a relationship with your readers by helping them out. This will mean more sharing and faster results on the SERPS (search engine rankings positions).
But you also want to make sure that the content that you are producing is different in some way. If you take a look at the front page of Google you'll see that all the results are slightly different and you need to try and cater to that.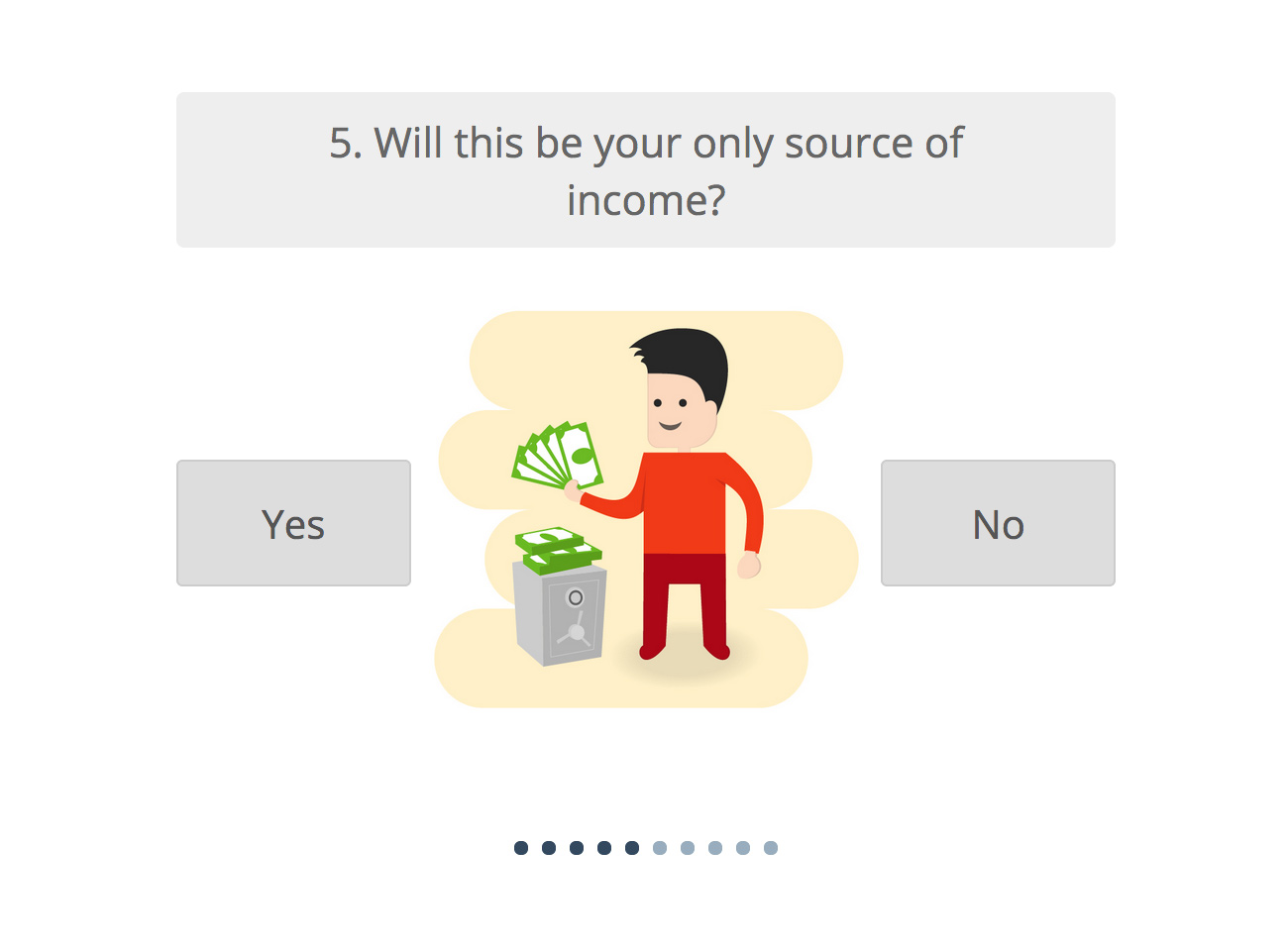 For example, we added a blogging quiz on this post about starting a blog as a way to give readers bonus information. That post also contains infographics, videos and other resources as a way to give people as much value as possible. This helps to attract more links, which leads us into the next section.
3. Build relevant backlinks in a natural way
If you are just getting started with SEO you might know a little about backlinks and why they matter. A backlink is when another website links back to your site from their site.
Not all backlinks are created equal though. You can use a tool like SEMrush (aff) if you want to see who is linking to you and who is linking to your competition.
Some things to know:
As mentioned, the best way to build quality backlinks is to write amazing quality content and then guest post on the best blogs in your niche. Here's a blogging strategy that has worked well for me.
Remember, backlinks to your OWN content is also really important. See how many links I have to my own articles in this blog post? Those count too!
4. Make sure your theme is SEO optimized
This is the topic of a whole series of posts so I'll keep it brief.
Think of SEO as having two components: the off-site stuff like social media and backlinks and the on-site stuff like optimizing your theme.
Optimizing your theme is important because it helps give Google indicators that you are a trustworthy site. It also helps Google find your content. Some of the things you can do include:
Having a well designed theme is also important for your brand. Separating yourself from the competition is a very important thing to do as it will help people remember your site and associate certain feelings with it.
5. Fix your permalink structure
Permalinks are how people locate your blog and its internal posts and pages. They are made up of a root and an extension.
For example, on this post we have:
ROOT: blogtyrant.com/
EXTENSION: beginnger-blogging-seo/
Now, it is very important to have a good permalink structure. You can change this in WordPress by going SETTINGS > PERMALINKS and tweaking the options. The best option to have in there, in my opinion, is just the post name. So you should select CUSTOM STRUCTURE and then add /%postname%/
However, even better than that is to research what keywords you are trying to rank for and then shorten your URL to match those keywords. Take a look at this post and have a guess what key words I was trying to rank for.
Be warned! You don't want to change the old permalinks because then any backlinks you have will be broken. Just new ones.
6. Get set up on Webmaster Tools
One of the easiest things you can do is head over to Google Search Console and add your blog.
This is a service that Google provides that basically allows you to see your blog from their point of view – how it appears in the search results, what position, how many people click your links, etc.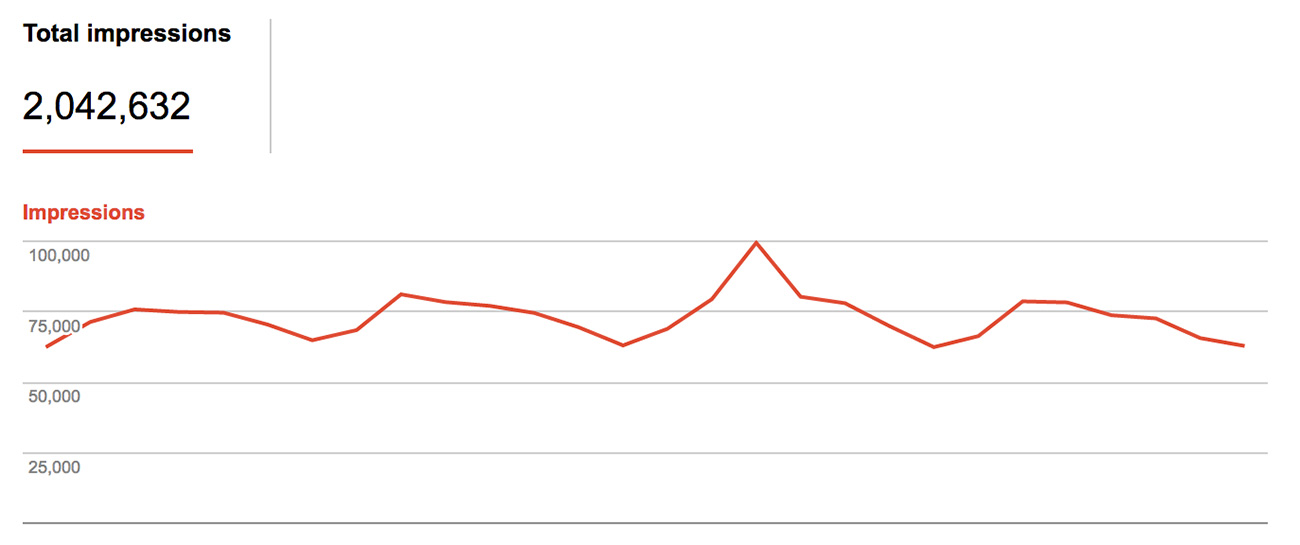 This information is extremely valuable because it removes a lot of the guess work and gives you insights into how Google treats different aspects of your blog. Again, it takes a bit of time to learn but it's important to have it installed from the early days.
7. Comment on other blogs
For a long time my SEO strategy consisted of just commenting on other authority blogs. Not only does it get you more traffic, exposure and new relationships, it also counts as a backlink.
Now, some blogs you can leave target anchor text because they aren't real worried about user names. But on most blogs you need to use your real name. That's fine.
Try and use Market Samurai to see where your competitors are getting their backlinks from. You might just find a bunch of them come from comments on well ranked blog posts.
8. Build your social media profiles big time
As I mentioned in my post on SEO secrets you want to now have a big focus on social media for SEO purposes as well as traffic building purposes.
Why?
Because Google may now be looking to social media as a signal of an article's authority and relevance. If thousands of people are tweeting about it then chances are you have written something pretty good. And the best way to get tweets is to build a loyal following and write killer content that they just love to promote for you.
Some things you need to start doing:
Neil Patel (one of my blogging heros) has just written a really cool list about how to use Twitter like a boss. That is a good place to start if you want to really amp up your social activities.
9. Use SEO plugins
There are lots of WordPress plugins out there that you can install to get some help with your SEO.
One of the best ones to start with is the All in One SEO Pack which does so many of the nasty little things for you like helping you craft titles, descriptions and so forth.
Then there is the Google Sitemaps Plugin that automatically generates a sitemap for you to submit to Google so they can see an overview of your site structure.
Make sure you read through the comments below as there are a lot of other excellent suggestions from our readers about what they are using.
10. Read, study and use Moz
As far as I am concerned the absolute best resource for SEO related material in the world is over at Moz. Rand has been doing Whiteboard Friday videos for years now. I even made a little comedy tribute video to him to say thank you for how much his advice has helped us.
Now, the content on their blog might be a little over your head to begin with but you will slowly start to absorb ideas about trends, tactics and best practices over time. Even if you only check in every couple of weeks and read one or two articles you will find that your SEO knowledge just grows and blossoms.
What have I missed?
Okay guys. Hit me with it. What beginner SEO tips have I missed? Please leave everything and anything that you can think of in the comments section. I'm hoping we can come up with a nice sized list to help out all the newcomers.