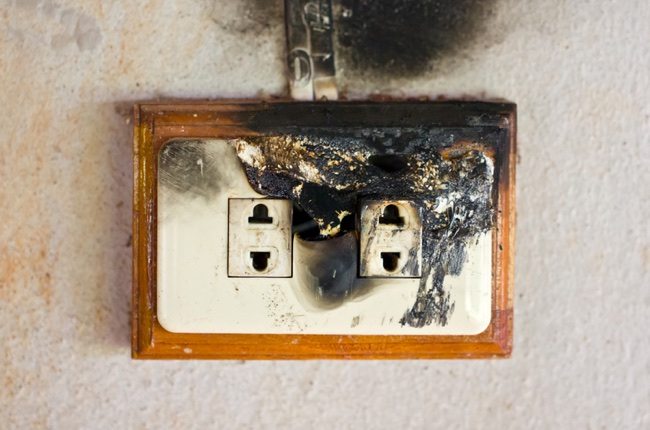 I absolutely love WordPress plugins. Let's be honest – it's the plugins that make WordPress as powerful, popular and flexible as it is.
Want some more security? There's a plugin for that. Want a floating box that captures email subscribers? Plugin for that. Want to rank better on Google? Sure, plugins do that too.
But what if you had a WordPress plugin that was actually harming your blog?
Scary thought…
I'm going to take you through a few scenarios and situations where that fancy WordPress plugin might be having a negative impact on your blog. In fact, sometimes that can destroy everything you've been working on.
If you're a big plugin user you'll want to read this post.
How can a WordPress plugin be dangerous?
I thought I'd start with a photo of a different kind of plugin.
This is an image I snapped of my brother plugging in our PCs so we could have a fun LAN weekend. Shortly after taking this a giant colorful orb of electricity pulsated out from one of the boards and nearly fried him.
We all had a good laugh.
The kind of laugh where you're laughing at your sibling and not with them.
In a way this photo is unrelated to WordPress plugins, but in another sense it's actually a very good comparison for how things can go wrong.
Before my brother plugged in we obviously did not take into account things like the power supply strength, the quality of the equipment being used, the age of the equipment, the suitability of the plugs for this use, the way in which we plugged them all together, etc.
WordPress is actually very similar and I'm going to show you how.
What should I know about WordPress plugins?
We didn't assess the power supply, equipment, configuration, etc. of the chords and plugs we were using that day.
In the same way, WordPress users can get stuck when they don't assess things like their server type and setup, capabilities, and things like whether their plugins are out of date or conflicting.
So what do you need to know?
1. They can (and do) pose security threats
You might not realize this but the plugins you use can actually provide a nice little backdoor for someone to get into your blog, read your files, steal your passwords or even shut the whole thing down.
Gross, I know.
Even just last week the WordPress security firm Sucuri published an article showing that they'd discovered that one of the world's most popular plugins, Akismet, had a vulnerability allowing naughty people to put stuff you don't want on your website.
This isn't some dodgy little plugin either. Akismet is used by millions of users and has a team of really smart people running it.
How do I deal with this?
The number one thing you can do is make sure you keep your plugins updated!
Generally speaking, a plugin will be updated in order to add a new feature or to correct some security issue that has been discovered. If you have updates sitting in your WordPress dashboard for weeks at a time you are putting your whole operation at risk.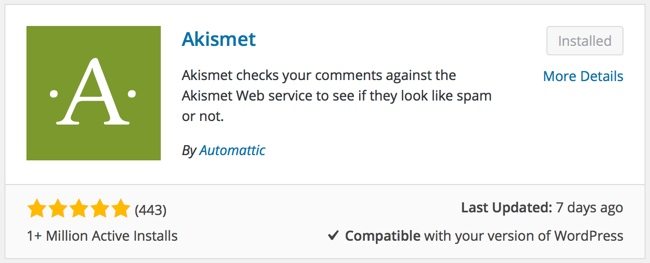 Take a look at the screenshot above where we can see that Akismet has updated their plugin seven days ago patching out the problem. Before you install any plugin on your blog you should check out how often it is updated, when it was updated last, and how many quality reviews it has.
The next thing you can do is install a plugin called Plugin Vulnerabilities which scans your installations to see if there are any current or historical problems. This can be quite insightful.
2. They can dramatically slow your blog down
We all know that site speed is one of the most important factors for keeping people on your blog, preventing bounces and even making more sales.
So it's important to note that if you are using a lot of WordPress plugins, or out of date ones, there is a good chance that they will be slowing down your load time.
I honestly don't think that any blogger needs to run more than 10-15 plugins at a time (of course there will be exceptions).
How can I overcome this?
One way to overcome this is by using another plugin called P3 Plugin Performance Profiler (the irony is magical!) which assess the impact each of your other plugins is having on your load time.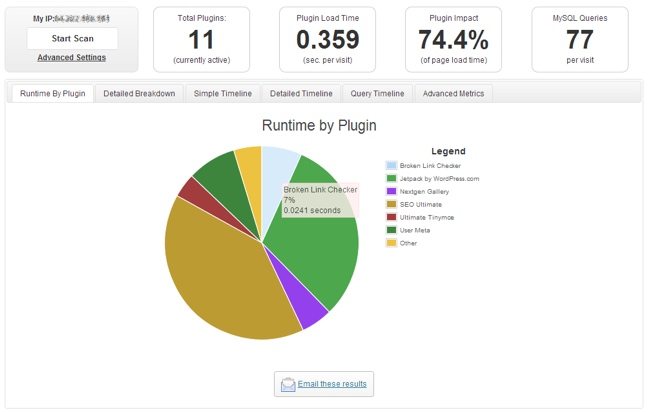 You simply install the plugin by going PLUGINS > ADD NEW > SEARCH and then finding P3 Plugin Performance Profiler and clicking INSTALL. You can then run a test (as seen above) and find out which of your plugins are causing a slow down to your load time.
Remember that 40% of users will abandon a blog that takes longer than three seconds to load.
3. They can cause downtime, access issues and more
A lot of bloggers think of plugins as being a kind of product that is endorsed by WordPress itself. Unfortunately that isn't the case at all.
Plugins are, 99% of the time, part of an open source environment and are often created by individuals who have an interest in developing a certain feature for their own site. These are often the ones that don't get updated.
Then you have the plugins developed by companies in order to make money. I strongly recommend you use more of these as they are usually obliged to provide some kind of support service, or at least be open to greater public scrutiny. The problem? They can be expensive.
And when you mix all of these different plugins together you sometimes get something called a conflict.
I had this happen when I first launched the Blog Tyrant XPeriments podcast.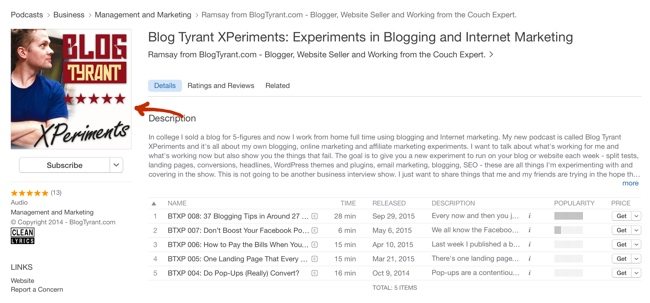 For a long time I couldn't get the artwork for my podcast to appear in the iTunes store. As it turns out, the plugin that I use for the podcast was conflicting with my security plugin that was preventing iTunes from fetching the image uploaded to my server. This particular issue took days to resolve – even a phone call from iTunes couldn't figure it out.
How can I overcome this?
The first thing to note is that, in my experience, a lot of these conflicts are caused by caching plugins or security plugins which have features that sometimes prevent other plugins from doing their job in the name of patching up security holes. So if you're experiencing a conflict it's good to start with those guys.
A plugin conflict will usually manifest with weird warnings, server error messages or an inability to access certain features of your blog or WordPress dashboard. When this happens you turn each plugin off one at a time, starting with the last plugin that you installed/updated and see if that helps resolve the issue.
The next step is to contact your server support staff who have probably heard about it a million times and know exactly what is going on.
Lastly, head on over to the WordPress Support Forums and do a search for the names of the plugins you think might be causing an issue. I did a quick search for "plugin conflict" and get over 600,000 results. You're not alone.
4. They don't do what you think they are doing (and it's costing you)
The last thing I wanted to mention is that sometimes the WordPress plugin you have installed doesn't actually do what you think it's doing. This might be your fault or it might be the fault of the designer, but it can have a really big impact on your blog.

One common example I see is with social sharing plugins. When you click the Twitter button on Blog Tyrant you get a little "via @blogtyrant" at the end of the tweet. However, on a lot of blogs you actually see the Twitter handle of the creator of the app, not the blogger.
How can I overcome this?
This is all about testing.
When you first install a new plugin (after making sure it's safe) spend some time looking at all the reviews and see if you can find some blogs where it is installed. See how it's operating for them and whether it's working cleanly.
Then make sure you fill out all of the settings properly. Sometimes missing a field can result in a big error at the end. You should also test your blog on various browsers, screen sizes and devices to make sure it is all appearing as it should be.
Have you ever had problems with a plugin?
I'm really curious to know whether you've ever had any problems with any WordPress plugins? What was the problem and how did you get it resolved? Lastly, if you have any plugins that you absolutely love please let me know in the comments below. I reckon you lot would know some cool things that I haven't encountered yet!
Top photo © Zygotehasnobrain.