88 Comments
Last Update 3rd October, 2017
One beautiful thing about a WordPress blog is the never-ending ability to add plugins that completely change the way your blog looks and functions. It's absolutely essential for successful blogging.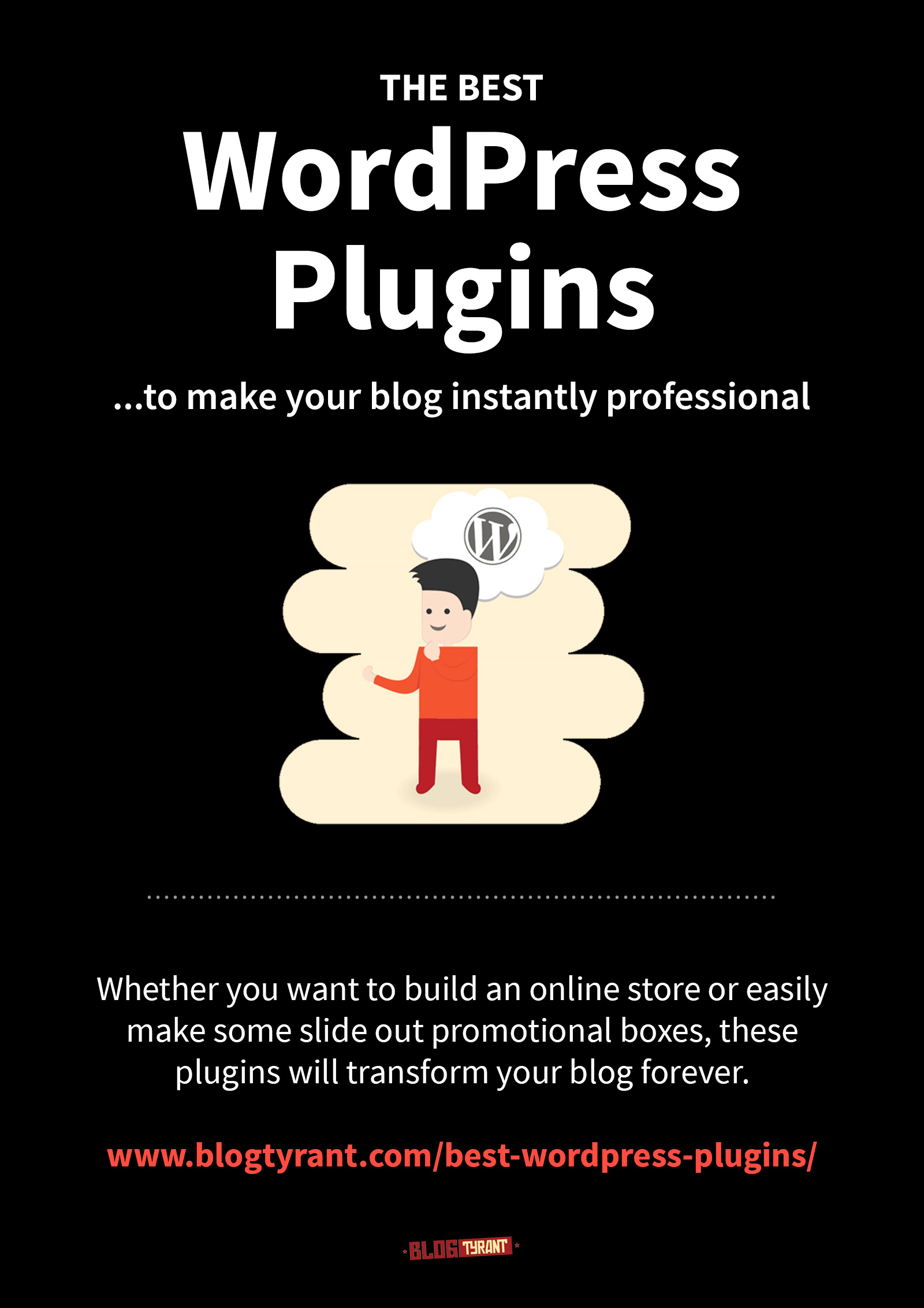 (Please hit that Pin button if you enjoy this post! We really appreciate it.)
A lot of these plugins would cost thousands (or even tens of thousands) if you wanted to pay someone to build those features in to your blog individually.
For example, before e-commerce plugins came about, you'd need a team of developers constantly working on your online store. These days you can do it with a few clicks.
Here are some of the best WordPress plugins that you can install to make your blog instantly more professional. It's not the biggest list in the world, but we've only selected the very best.
Disclosure – There are two affiliate links in this post. I'll let you know which ones they are below. I earn a small commission at no extra cost to you if you purchase through that link. I use both plugins myself and would have included them with or without an affiliate program option. Thank you for the support, but feel free not to use my links if it bothers you.