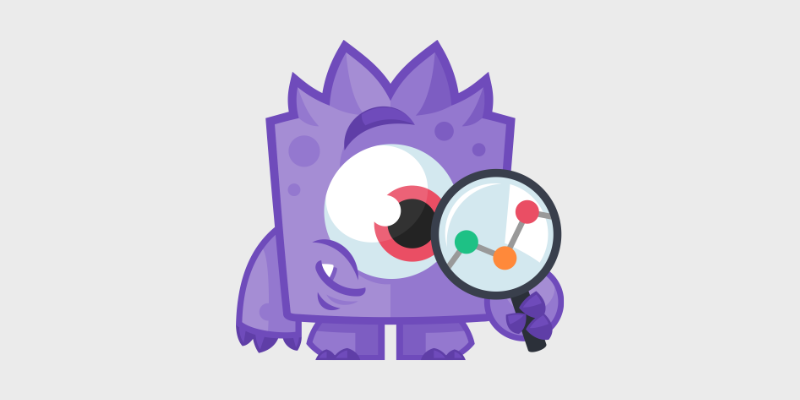 A re you wondering whether or not MonsterInsights is the right analytics plugin for your WordPress blog? Find out in this detailed MonsterInsights review.
When you start a blog, it's important to know how it's performing behind the scenes. Tracking its progress allows you to grow your audience, boost engagement, increase revenue, and so much more.
For many, the thought of monitoring analytics is intimidating and too advanced. But with the right tool, it doesn't have to be difficult, even for beginners.
That's where MonsterInsights comes in. It's the most popular Google Analytics plugin for WordPress used by over 3,000,000+ professionals.
In this MonsterInsights review, we're going to thoroughly share its pros, cons, pricing, and more.
Let's dive in!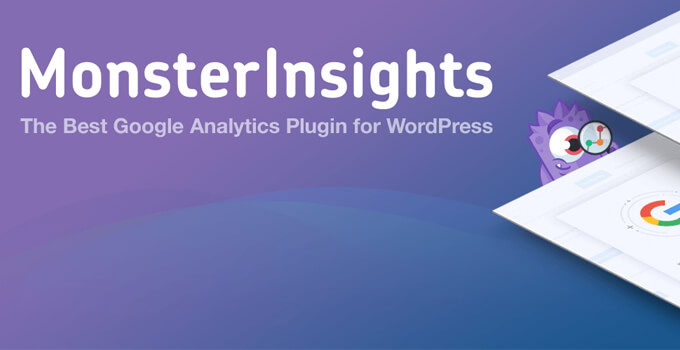 Pros:
Beginner-Friendly
Minimal Setup
Customizable Dashboard Widget
Real-Time Stats
Custom Reports
GDPR Compliant
Dual Tracking
And More…
Cons:
Only for WordPress Sites
Limited Free Version
MonsterInsights is the leading Google Analytics plugin for WordPress. It takes the hassle out of understanding complicated analytics and breaks the data into simple reports so it's easy for anyone to use.
You can see your analytics straight from your WordPress dashboard so everything stays in one place. It comes with tracking for affiliate ads and links, ecommerce, form conversions, outbound links, scroll-depth, and more.
With MonsterInsights, you can also see reports on user behavior, popular posts, site speed, and others. It integrates with popular plugins and tools like WPForms, WooCommerce, Pretty Links, Google AdSense, and more.
It's crucial to track your website activity to ensure you're meeting your goals and driving traffic to your website. MonsterInsights makes it easy to understand your blog's performance at a glance.
Get MonsterInsights Today!
Before getting into the review, let's go over a few reasons why it's important to track analytics on your blog.
Why Track Analytics on Your WordPress Blog?
When you start a blog, it's crucial to track its performance over time so you can get the results you want.
By tracking your website analytics, you can:
Increase Blog Traffic. With the reports you can view in MonsterInsights, you'll be able to see how much traffic your blog is getting, where that traffic is coming from, and more. Using these stats, you can improve your strategy and drive even more traffic to your blog.
Boost Site Rankings. Using analytics, you can track organic keywords, discover your most popular content, and see your blog's top referrals. You can use these insights to boost your site ranking in Google, which allows more people to find your blog and interact with its content.
Create Optimized Campaigns. You won't know how to improve your campaigns until you see how they perform. By running campaigns and analyzing the data, you can make wiser decisions about your strategy and learn how to appeal to your audience better.
Increase Conversions. With analytics, you can learn more about your audience and how they interact with your site. This gives you the opportunity to set up your blog for maximum conversions. When you know exactly what your audience wants and what they respond to, you'll be able to turn them into subscribers or customers easily.

Now that we know some of the reasons why monitoring analytics is important, let's dive into the MonsterInsights review.
MonsterInsights Pros
1. Minimal Setup & Beginner-Friendly
If you've never run a blog or website before, the thought of monitoring your analytics can sound intimidating. You might be worried that it's too much work and it will take a long time to set up.
Luckily, MonsterInsights is super easy to set up and you don't have to touch a line of complicated code.
First, you install MonsterInsights just like any other plugin. If you need help, check out our beginner's tutorial on how to install a WordPress plugin.
Once MonsterInsights is installed and activated on your site, it gets even easier from there…
MonsterInsights comes with a beginner-friendly installation wizard that takes you through the setup, step-by-step.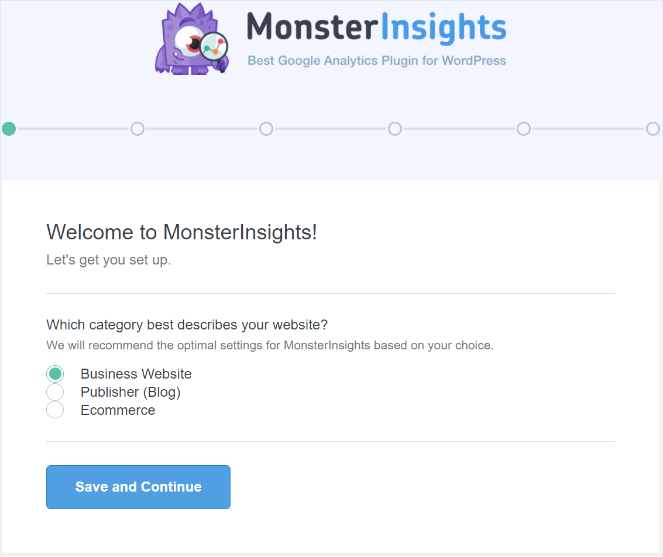 For detailed instructions, check out our guide on how to install Google Analytics on your WordPress blog.
2. View Easy-to-Read Reports from Your WordPress Dashboard
MonsterInsights makes it a breeze to access your site analytics and see the latest happenings on your blog. You don't need to visit a different website or app to see your analytics.
Instead, you can view the reports right in your WordPress admin dashboard.
Let's take a look at a few of the helpful reports that you can see in MonsterInsights…
Overview Report
In the Overview Report, you can see the number of sessions, pageviews, bounce rate, new vs. returning visitors, and more.

You can also find out what type of device people are using to visit your blog, the demographics of your audience, and other information.
Real-Time Report
If you want to see stats in real-time, like how many people are on your blog right now, you can also do that through your WordPress dashboard with the Real-Time report: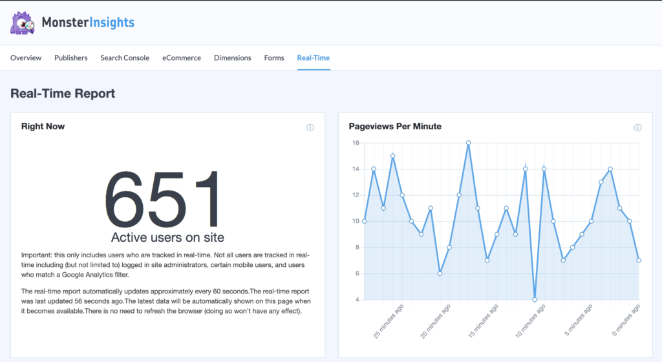 This can give you more insight into the best times to post content and the worst times based on when people visit your website. Publishing blog content at the right time can make all the difference in how it performs.
Top Referrals Report
You can use the Top Referrals Report to see which websites are sending you the most traffic.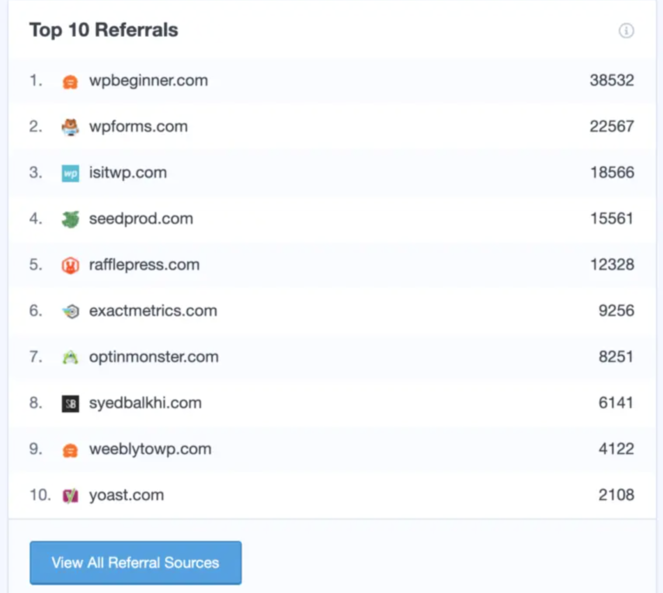 This information can be used to develop guest posting opportunities, build backlinks from high authority sites, network with other professionals in your industry, and more.
Top Exit Pages
MonsterInsights also lets you view Top Exit Pages including details about the number of exits, page views, and percentage of exits.

An exit page is the last page viewed by visitors before they leave your site.
Knowing where your visitors drop off can actually help you keep them engaged and get them to convert. That's because exit pages are one of the best places to add a popup.
OptinMonster is the most popular lead generation plugin for WordPress and makes it super easy to grab visitors' attention on their way out. It uses Exit-Intent Technology to detect when a user is about to leave your website so its popups activate at just the right time. From here, you can grab their email address and add them to your email list for future marketing purposes.
Find out more about this powerful tool in our detailed OptinMonster review.
Top Posts/Pages
With MonsterInsights, it's easy to identify your top-performing content to keep up with your audience's interests and needs. You can see this information straight from your WordPress dashboard for easy access.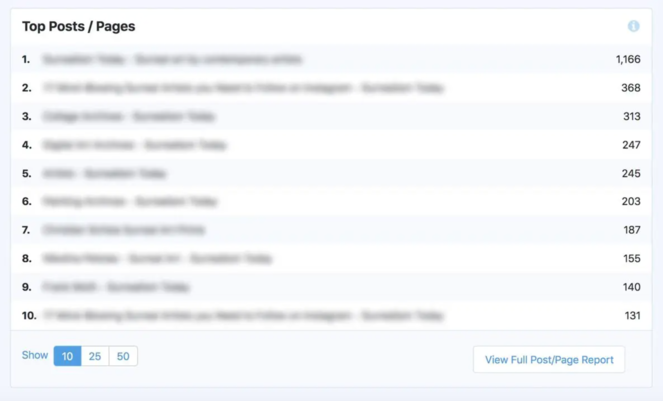 When you know what content your audience gravitates towards, it tells you what catches their interest and keeps them engaged. This will help you come up with new blog topics that you know your audience will be interested in, so you can continue driving traffic to your blog and building a loyal following.
3. Track the Performance of Your Keywords
Another important MonsterInsights feature for bloggers is the ability to track your keywords and find out which ones bring you the most traffic and clicks.
Keywords, also known as keyphrases, are the terms that you add to blog posts in order to improve search engine rankings and get your content discovered by more people online.
You can learn more about keywords in our beginner's guide to keyword research.
With MonsterInsights' Search Console Report, you can see the top keywords that people are using in Google search to find your content.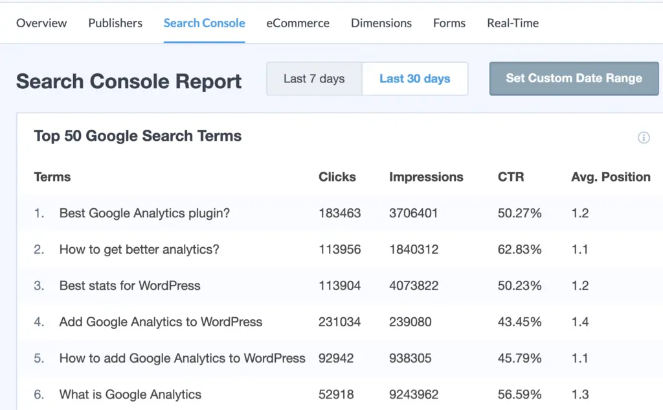 This will help you find similar keywords you can use to grow your traffic.
In addition, thanks to MonsterInsights' integration with AIOSEO, you can track your AIOSEO focus keywords and TruSEO scores to see how they impact your traffic.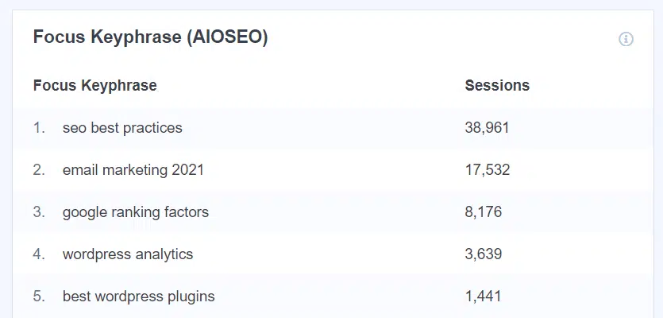 AIOSEO is the best SEO plugin for WordPress. It uses its TruSEO score to give you recommendations on how to improve your blog's SEO and boost visibility in search engines. And when you set a focus keyword for a blog post with AIOSEO, the tool will tell you how well your post is optimized for that keyword.
When you use AIOSEO and MonsterInsights together, you can see what keywords bring the most traffic to your blog and if your best-optimized posts are performing well, find other topics you can create around the top keywords, and much more.
MonsterInsights also integrates with Yoast to track focus keywords on your blog.
4. Discover Top-Performing Affiliate Links
Affiliate marketing is one of the most popular ways that bloggers make money online.
To help you increase your revenue and improve your affiliate marketing strategy overall, you can use MonsterInsights's Affiliate Link Tracking feature.
This will tell you what your top affiliate links are and the total number of clicks: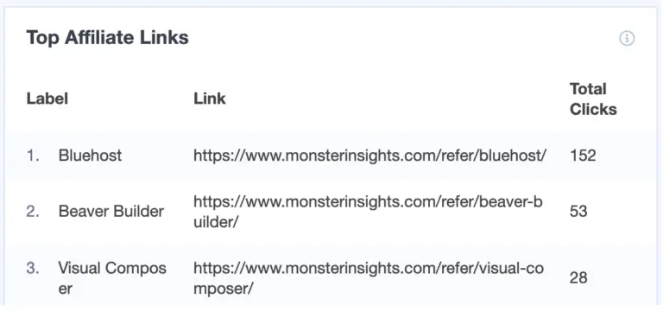 It doesn't matter which affiliate programs you use, whether it's ShareASale, Amazon Associates, or Commission Junkie, you can find out how much traffic you send to each product or site, all from one convenient place.
With your affiliate links tracked and compiled into a report, you can easily see which affiliate links are performing the best and tweak your strategy accordingly. For example, if Product A is getting more clicks than Product B, you may want to put more of your attention on promoting Product A.
5. Tons of Helpful Tracking Features
With MonsterInsights, you can enable several tracking features on your website to stay more in-tune with its data and performance.
Some of its tracking features include:
Universal Tracking: Set up universal website tracking across devices and campaigns with just a few clicks.
eCommerce Tracking: One-click Google Analytics enhanced eCommerce tracking for WooCommerce, Easy Digital Downloads, LifterLMS, and MemberPress.
Forms Tracking: Automatically track all of your WordPress lead generation forms, contact forms, registration forms, and any other type of form to discover important conversion data.
File Download Tracking: Track file downloads so you can see which files get the most downloads, the least downloads, which pages they come from, which countries users are from, and more.
Scroll Tracking: Enable scroll-depth tracking with 1-click to see at which point of the page that users lose interest in your content. With this information, you can optimize your content to improve engagement.
Author Tracking: If you have a multi-author blog, you can see which authors on your site are the most popular.
Category and Tag Tracking: Discover which categories and topics your visitors are most interested in.
Media Tracking: Automatically track YouTube, Vimeo, and HTML 5 video events to find out who is watching your video content and how long they watch it.
And that's only a few of the things MonsterInsights can track on your website. It also comes with outbound link tracking, logged-in user tracking, Google AMP tracking, telephone and email link tracking, and much more.
Pretty much anything on your blog you can think of tracking, MonsterInsights has it covered.
6. Dual Tracking for Universal Analytics and Google Analytics 4
Google recently released its latest version of Google Analytics, which is Google Analytics 4.
So, if you're wondering if MonsterInsights works with Google Analytics 4, it does!
MonsterInsights integrates with both Universal Analytics (GA3) and Google Analytics 4 (GA4) so it's easy to connect to the version you're running.
If you want, you can also use its Dual Tracking feature to connect to both versions at the same time.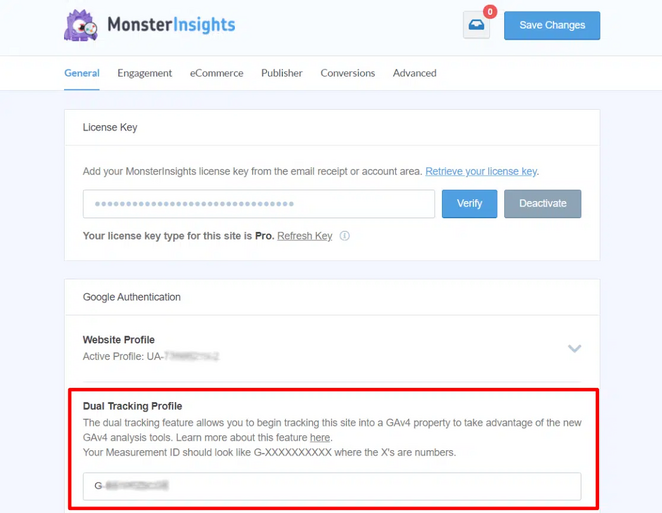 With this feature, you can continue to use your Universal Analytics property. It includes all of your historical data and your most commonly used reports. At the same time, it'll collect additional data from GA4.
7. Display Your Most Popular Posts
Another cool thing about MonsterInsights is that you can use the Popular Posts feature to display your best content anywhere on your blog, like this:

This will help you increase pageviews, boost engagement, and keep visitors on your site longer. Plus, with more people reading your best content, this increases your chances of turning visitors into subscribers or customers.
You can choose to display a popular post within the text of another post or page (inline) or showcase up to 10 popular posts in a widget in the sidebar, footer, or at the end of an article. MonsterInsights also offers multiple themes to choose from so you can ensure your popular posts are displayed beautifully.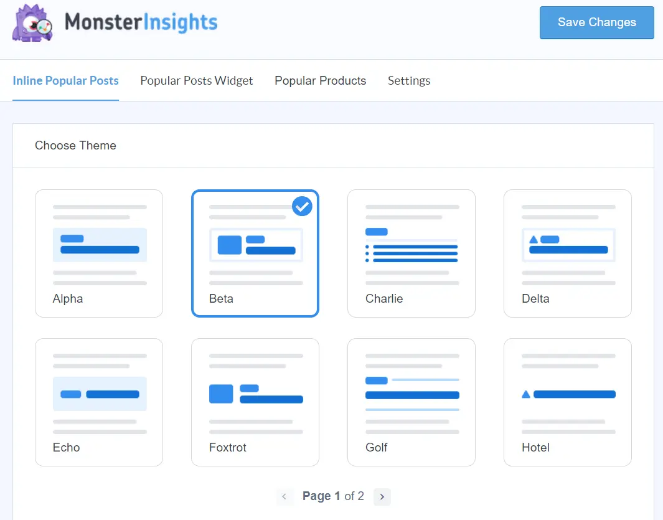 If you have an online store, you can also display your top-selling products to boost sales.
8. Other Powerful Features
Aside from analytics tracking features, MonsterInsights comes with many other powerful features.
Let's take a look at a few of them now:
Headline Analyzer: MonsterInsights has a free, built-in headline analyzer tool that helps you create optimized titles for your blog posts. SEO-driven headlines have a better chance of converting and being seen by your audience in search engines.
PDF Exports: Easily export your reports and insights so you can share them with others or keep printed copies for safe keeping.
Site Speed Report: The Site Speed Report tells you how your site performs and suggests ways to improve it. A fast site speed is important to ensure that visitors stay on your website and continue to engage with your content.
Email Summaries: Get weekly email summaries with your blog's most important metrics delivered straight to your inbox. This makes it easy to keep up with how your site is performing.
Contextual Insights: These insights give you tips and ideas thorugh notifications. They allow you to find new ways to track visitors so you can collect crucial data and not miss out on anything important.
Seamless Integrations: MonsterInsights integrates with many popular plugins and tools including WooCommerce, WPForms, Formidable Forms, Easy Digital Downloads, Google Optimize, Thirsty Affiliates, and many more.
There are way too many features to cover in this list, but what you need for your website analytics, MonsterInsights has it covered.
Now that you know the pros of MonsterInsights, let's go over a couple cons we found…
MonsterInsights Cons
Before you get started with MonsterInsights, it's important to be aware of the cons of the plugin so you can make sure it's right for you.
1. Only for WordPress Sites
MonsterInsights is a WordPress plugin and only works on WordPress blogs.
So if your blog is on a platform like Weebly or Wix, you won't be able to access and benefit from its features.
We highly recommend using WordPress.org for your blog as it's a reliable platform and it comes with a ton of customization features to design your blog however you'd like. Plus, you get access to a ton of free and premium WordPress plugins to extend the functionality of your blog, which a lot of other blogging platforms don't offer.
For more information, check out our post on the best blogging platforms so you can choose the best one for your needs.
2. Free Version is Limited
MonsterInsights Lite is a free version of MonsterInsights that allows you to monitor your analytics without purchasing a plan.
If you're on a budget, it has the basic features you need to see what's happening behind the scenes of your blog.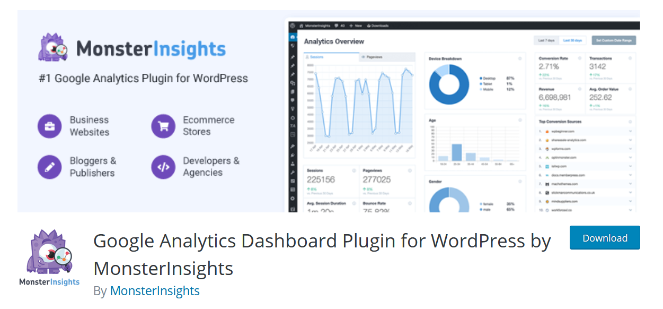 With MonsterInsights Lite, you still get:
Step-by-step Google Analytics installation wizard
Enhanced link attribution
Demographics data
WordPress analytics dashboard
GDPR compliance
But, if you want extended features, flexibility, and support, you'll definitely want to upgrade to premium.
A premium plan of MonsterInsights gives you access to:
Unlimited support
Custom reports
Real-time stats
Form conversion reports
And much more…
That's why we recommend upgrading to a premium plan of MonsterInsights. It gives you access to more features that can help you grow your audience, drive more traffic to your site, build an email list, and much more.
MonsterInsights Pricing & Support
With its powerful features and capabilities, you're probably wondering how much purchasing a MonsterInsights plan costs.
MonsterInsights offers 3 plans:
Plus: $99.50 per year for 1 site
Pro: $199.50 per year for 5 sites
Agency: $399.50 per year for 25 sites
There's no doubt you'll be able to find a plan that works best for your needs. MonsterInsights is flexible and works to provide you with an affordable plugin that monitors your data.
MonsterInsights also offers amazing support for its customers. If you need help with something, you can submit a support ticket and the team will do its best to respond to you within 24 hours (during weekdays).
On its website, MonsterInsights also provides top solutions, detailed documentation, and helpful blog post tutorials you can use to solve any problems you have all on your own.
Verdict: Is MonsterInsights the Best Analytics Plugin?
As we close up this review, we've come to the conclusion that MonsterInsights is the best analytics plugin for WordPress.
MonsterInsights is beginner-friendly so it takes the hassle out of understanding your website data and its users. It's crucial to understand how your audience uses your website so you can create a better user experience and boost conversions.
Not only can MonsterInsights help you keep track of website stats and visitors, but it can also help you:
Track the performance of keywords and drive more traffic to your blog.
Find out what your top posts and pages are so you can create more amazing content.
Optimize your website to get more email subscribers, increase affiliate link clicks, and boost sales.
View easy-to-read reports and make informed decisions about how to grow your blog.
And much more!
---
We hope you enjoyed and benefitted from this MonsterInsights review so you're able to use the right tools for your blog.
For more helpful content like this post, be sure to check out our PushEngage review. With a push notification tool like PushEngage, you can start sending notifications straight to users' web browsers anytime you publish a new blog post.
Lastly, don't forget to sign up for our email newsletter for more helpful blogging tips!