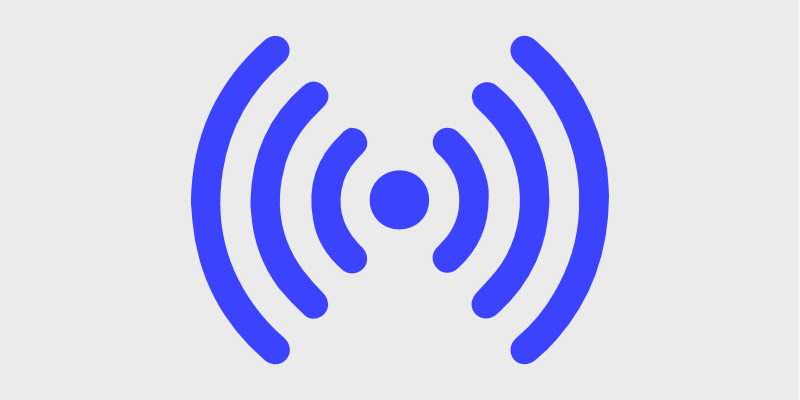 W ant to display optimized web push notifications on visitors' browsers? In this review, we're going to break down the pros and cons of PushEngage so you can decide if it's the right push notification plugin for your website.
When you start a blog, it's crucial to start building an audience right away. There are several different strategies and tools you can use to drive traffic to your website, improve user engagement, and boost conversions.
A great way to attract readers back to your blog is by displaying web push notifications on their browsers. Once users allow notifications from your site, you have the ability to send them messages no matter what they're doing. This means that, even while visiting a different website, your popups will display and encourage them to visit your site again.
With the right plugin, it's easy to set up and create push notifications that convert visitors and encourage them to continue coming back.
In this PushEngage review, we'll break down its features, performance, pricing, and more, so you have all the information you need to decide if it's the right solution for your blog.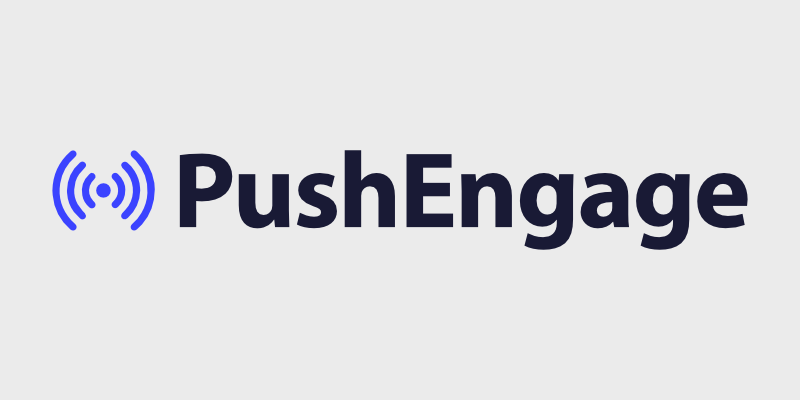 Pros:
Beginner-Friendly
Mobile Responsive
Triggered Notifications
Goal Tracking & Analytics
Dynamic Segmentation
Automatic Drip Campaigns
GDPR Compliance
PushEngage is the leading web push notification plugin for WordPress. It's used by 10,000+ businesses and sends more than 9 billion targeted messages per month. With this plugin, it's easy to create and set up push notifications for your site so they start appearing in visitors' desktop and mobile browsers.
PushEngage comes with powerful features to drive traffic to your website including triggered notifications, dynamic segmentation, A/B testing, custom domains and branding, and much more.
Encouraging visitors to come back to your website isn't always easy, but PushEngage has the tools you need to being them back and keep them there.
Get PushEngage today!
What Are Push Notifications and Why Use Them on Your Website?
Web push notifications are browser popups you can send to users who optin to receive them. The optin will look something like this: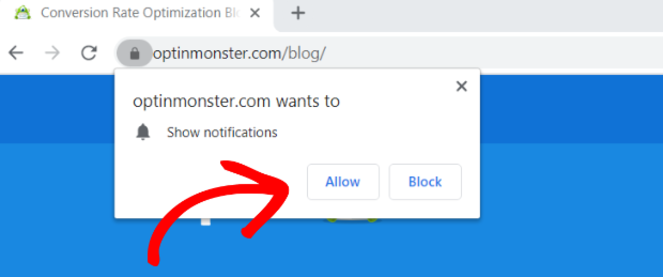 Once a user clicks Allow, they're set to receive your push notifications on their browser no matter what site they're on.
Push notifications will appear like this on a desktop browser: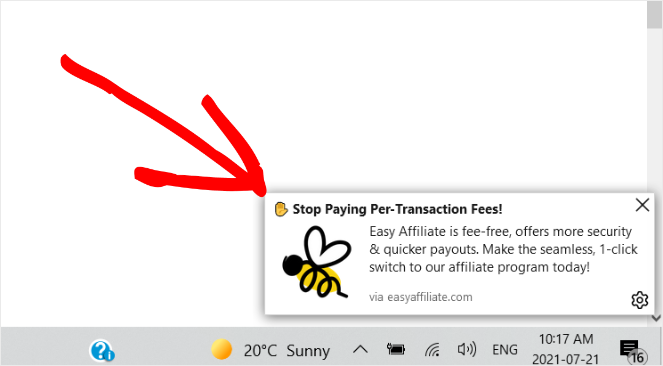 Because these notifications appear even when users aren't visiting your site, it's an easy way to bring their attention back to you. They also work across all devices (desktops, tablets, and mobile) so they appear no matter what device someone's using.
So, why might you benefit from using web push notifications on your website?
Drive Traffic Back to Your Website
When users receive a web push notification, it takes their attention away from what they're currently doing and puts it on your brand. Push notifications have the power to drive users back to your site and recover abandoned cart visitors who are likely to purchase.
With PushEngage, you can alert previous visitors to anything you want, including new blog posts, discounts, product suggestions, and more. This is likely to grab their attention and encourage them to engage with your content and campaigns.
The more visitors you attract to your website, the higher the possibilities are to make sales. With push notifications, you can alert visitors to price drops or promotions, which encourages them to return to your product pages and buy.
Keep Your Audience Up-to-Date
What easier way to get the word out about new launches and campaigns than to send visitors notification alerts? Because they're sent straight to your audience's devices, it's a direct way to keep them informed about the latest happenings in your business. Plus, it's important to actively promote your blog for the best results.
Target Specific Users for Increased Conversions
If your messages are personalized towards the specific user you're sending them to, they have a better chance of leading them back to your site. PushEngage allows you to segment your readers based on their behavior or preferences so you can send them relevant notifications.
Now that we know how push notifications benefit your website, let's take a more in-depth look at the pros of using PushEngage.
PushEngage Pros
1. Easy, Minimal Setup
PushEngage has a WordPress plugin that's easy to install and set up on your site. You don't have to touch a single line of code to start sending notifications to visitors right away, making it a great solution for beginners and experts alike.
In 10 minutes or less, you can create a targeted, optimized notification campaign that grabs users' attention and encourages them to take action.
PushEngage comes with a simple, straightforward dashboard that requires only a few fields of information to get started, such as the title, message, and URL: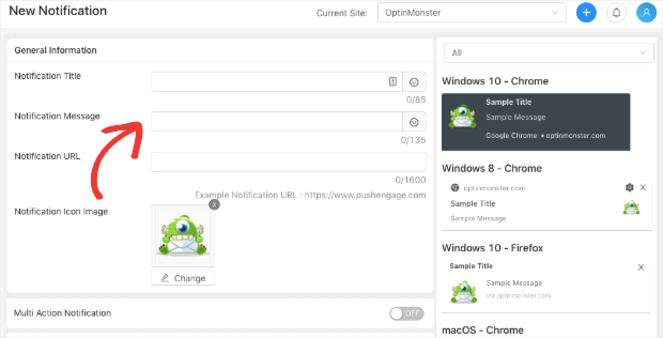 Not only is PushEngage easy to use, but it's super flexible.
Aside from WordPress, PushEngage works on any website platform, all you need to do is add a bit of code to your site. There's also a Shopify app available if you run an online store on that platform.
It's also important to note that PushEngage is compatible with all browsers including:
Chrome
Firefox
Safari
Android
Opera Browser
UC Browser
Samsung Internet Browser
Microsoft Edge
That means that you don't have to deal with any issues regarding notifications not working for certain users.
Overall, with PushEngage, anyone can create push notifications without a developer.
2. Send Targeted Messages at the Right Time
With PushEngage's dynamic segmentation feature, you have complete control over which users get which notifications.
Your website visitors all have different needs and go to your site for different reasons, so their marketing messages shouldn't be the same.
Because if you send messages that aren't relevant to specific users, they won't be interested in them.
But with segmentation, you can send exactly the right notifications to the right people and increase click rates by 200% or more!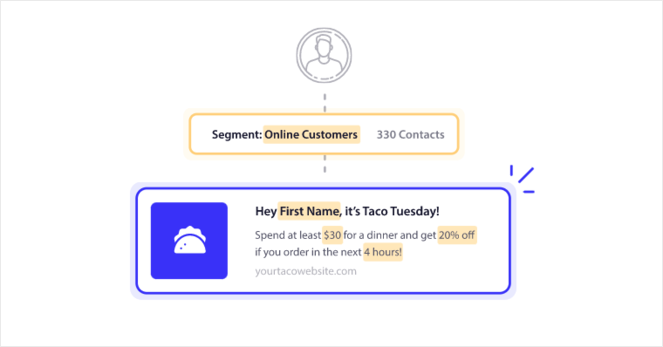 PushEngage lets you automatically segment your subscribers based on any action or attribute you choose. You can segment users based on location, device type, interests, previously visited web pages, and more.
So, imagine if you have a fashion blog that covers both men's and women's styles. You can segment the users that visit the women's section of your blog so only they will get notifications about the latest women's fashion. And you can segment the users that visit the men's section as well.
Plus, you can even have website visitors segment themselves and decide which messages they'll receive with PushEngage's self-segmentation optins.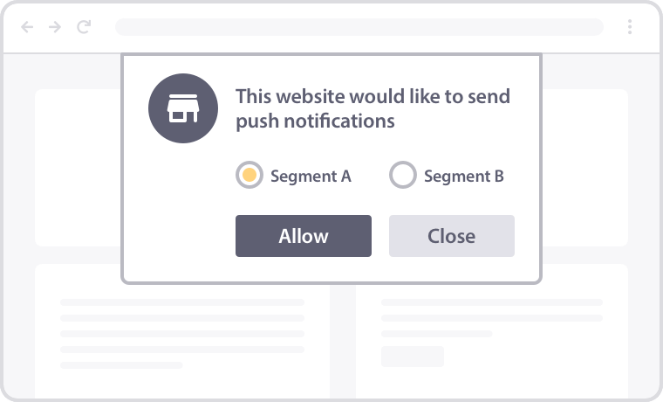 And you can send users notifications in their native language and time zone for more effective results.
In addition, there's also triggered notification so that you can automatically send push notifications based on your visitors' actions like views, downloads, clicks, purchases, and more.
Personalizing your notifications is a game-changer to grab people's attention and interest them enough to revisit your website.
3. Automatic Drip Campaigns
To continue user engagement and steadily turn site visitors into paying customers, you can use PushEngage's automatic drip campaigns. This lets you send users a series of web push notifications to keep them focused on your content and encourage them to take action.
You can send notifications at fixed intervals or based on user actions to continue engagement and nurture customer relationships.
In this example, the brand has set up an automatic drip campaign to send 30 minutes after a user subscribes and again 1 day after that: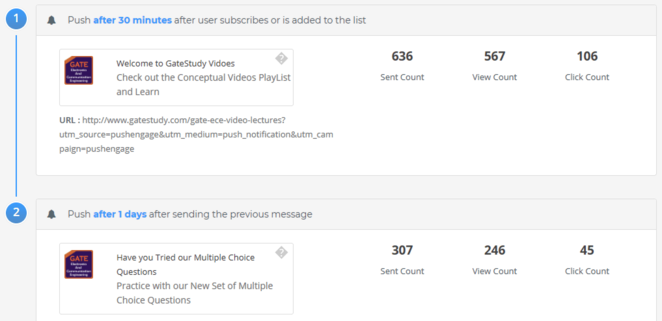 You can create custom push notifications for any campaign including indoctrination series, seasonal promotions, onboarding campaigns, and much more.
4. Goal Tracking and Analytics
PushEngage comes with goal tracking and analytics to help you reach your conversion goals faster. It gives you all the data you need to find out what campaigns are performing the best and which ones need improvement. With this information, you can make sure all of your push notification campaigns are high-converting.
You can view detailed, in-depth analytics for each step of your push notification funnels including subscription analytics, geolocation data, opt-in stats, triggered notifications, and more.
Its goal tracking feature lets you track conversions and attach a value to any action taken on your site. You can instantly see the ROI of your campaigns and collect subscribers' demographic and device data, including geographic reports, browser breakdowns, and device types.
5. Flexible Customization Options
It's important that your notifications match your branding and website theme so the look stays cohesive. Because if your push notifications are unrecognizable to users, they won't be sure the messages are from you and therefore, won't click.
But, PushEngage lets you create fully customizable opt-ins that come from your own domain. That way, your readers will recognize the messages coming from you.
You have full control over the design and style of your notifications including their text, images, CTA buttons, and landing page URLs.
You also have different styles of optins and notifications to choose from including a single step opt-in, safari-style box (2-step opt-in), floating bar, bell placed bar, and more.

With PushEngage, it's easy to design your push notifications exactly how you want to build trust with users and boost conversions.
6. A/B Testing
PushEngage also comes with A/B testing so you can test two versions of the same campaign to see which one brings better results.

With A/B testing, you can test specific elements of your campaign, such as the images, copy, sizing, colors, and more to determine what works best with your audience. You can experiment with single or multiple attributes and monitor its performance using analytics.
7. More Powerful Features
PushEngage has so many great features, it would be difficult to go over them in detail in this review.
So, here's a quick list of other powerful features this push notification software offers:
Cart Abandonment Reminders
TurboSend and Scheduling
Offline Notifications
GDPR Compliant
Seamless eCommerce Integrations
And more…
Now that you know the pros of PushEngage, let's take a look at the one drawback we found…
PushEngage Cons
1. Free Version is Limited
PushEngage offers a free plan which is perfect for businesses on a budget. But, it's important to note that while the free version of PushEngage comes with the basics you need to send push notifications, it's limited compared to the paid plans.
The free plan provides limited support, campaigns, subscribers, and features. Some of the features not included are:
Custom segments
Custom branding & subdomain
Advanced analytics
A/B testing
Goal tracking
Smart cart abandonment campaigns
Custom triggered campaigns
PushEngage's free plan might work best for smaller blogs and businesses that don't yet require more resources and features to power their campaigns.
PushEngage Pricing & Support
Finally, let's take a look at the pricing and support that PushEngage provides its users.

For the basics, PushEngage is completely free.
So, if you're just starting out your blog or are on a budget, it's the perfect way to get started with push notifications. The free plan works for 1 site and it comes with a 500 subscriber limit, 30 campaigns per month, GDPR compliance, and more. It's the perfect way to test out the plugin and see how it works for your blog before you decide to upgrade. Keep in mind that it provides limited support, so those that need extra assistance might not prefer this plan.
The next tier is PushEngage's Business plan that costs $9 a month and is best suited for growing businesses looking for more traffic and sales. You get standard support for 1 site, up to 100,000 subscribers, unlimited campaigns per month, custom branding, advanced analytics, and much more.
Its Premium plan starts at $29 a month and comes with more features to accommodate your growing blog. It comes with priority support for 3 websites, drip autoresponders, A/B testing, goal tracking, custom subdomains, unlimited campaigns per month, and more.
Finally, PushEngage's Enterprise plan requires you to contact them for a quote if you have a large corporation or enterprise to accommodate. That way it can set a fair price for exactly what you're looking for so you can reach your marketing goals and grow your blog.
The Enterprise subscription comes with all of PushEngage's features including smart cart abandonment campaigns, automatic inventor alerts, 24/7 VIP support, integration engineer support, and so much more.
PushEngage also comes with documentation and a FAQ page so it's easy to find the answer to commonly-asked questions and issues. You can also contact PushEngage directly or submit a support ticket if you can't find the solution you're looking for: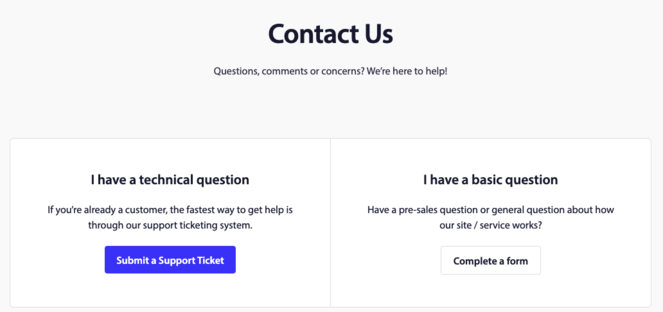 And you don't need to rely just on our opinion…
Check out these testimonials from satisfied PushEngage customers: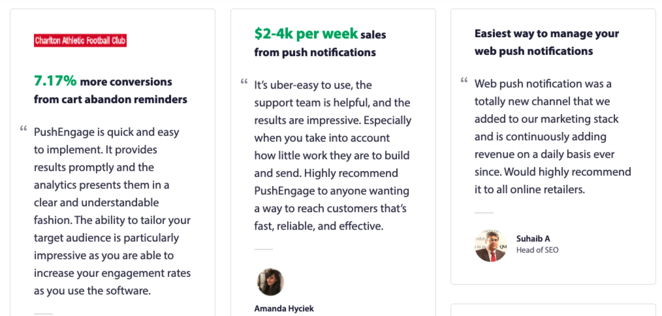 Verdict: Is PushEngage the Best Web Push Notification Plugin?
We can say that after performing a thorough review, PushEngage is the best web push notification plugin for WordPress.
PushEngage is beginner-friendly, easy to set up, and comes with all the powerful features you need to create a successful push notification campaign.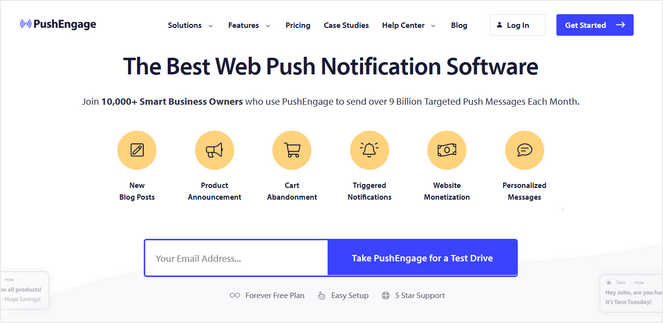 You can drive more traffic to your website, boost engagement, and increase sales by adding push notifications to your marketing strategy. It grabs your audience's attention and convinces them to return to your site for its content, products, and special offers.
We hope you enjoyed and benefitted from this PushEngage review so you can make the best decisions for your blog.
For more helpful content like this post, be sure to check out our OptinMonster review. It has everything you need to make an informed decision about whether or not this lead generation tool is the best for growing your email list.
Lastly, don't forget to sign up to our email newsletter so you can get useful content like this delivered straight to your inbox!