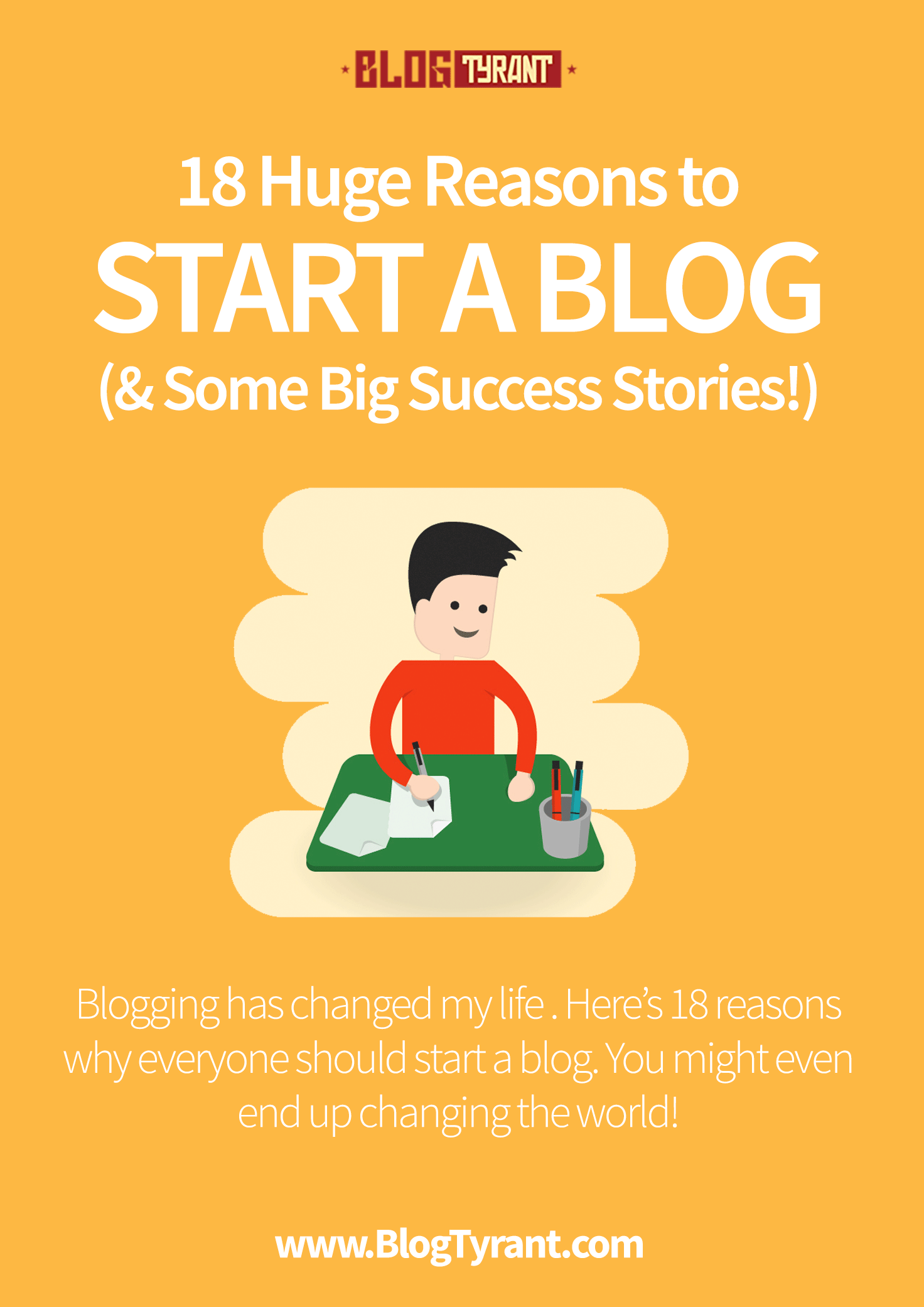 Last Update March 16th, 2017
I love blogging. By the end of this post I hope you'll be inspired to start your own blog and maybe even help a few people.
You see, blogging has done a lot for me. It's helped me to work from home and it's helped me reach out to other people when I needed a friend. It's helped me travel the world and make a modest living from something that I actually enjoy doing.
So, here are a bunch of reasons why blogging might be just the thing that you are after.
At the end I'll even show you a few awesome success stories to fire you up!
1. You can help people
The most important reason to start a blog, for me at least, is that you get a very real opportunity to help people. So many people complain that their job isn't really adding any value to the world and it's not changing anything. Well, blogging can be a huge help to your readers – even if it's just solving a simple problem.
And then there are examples like Zen Habits which has, undoubtedly, changed the lives of thousands of people by helping them relax, de-clutter and chill out. More big examples down below.
2. It's really easy
Blogging takes no experience and very minimal set up time. You can start a WordPress blog on your own host extremely cheaply and get on the way within 20 minutes. That is one of the major reasons so many people are trying it – minimal barriers to entry and still you have a chance to succeed.
This is a massive advantage if you are thinking about using blogging as a means to make money. Most other businesses require substantial capital to get underway – buying stock, renting a property, etc. but with blogging you'll need maybe $60 and you're set.
3. You can make money
Yep, there we go. The money thing. It's hard work but it can be done. I make a nice little income from this blog and I've sold others for around $20,000. But there have been massive success stories of guys selling blogs for millions or even making hundreds of thousands every year on an ongoing basis. I'll talk about them in the success stories below.
In a world where financial matters are increasingly uncertain it can be a nice idea to find something extra to supplement your income in case something goes wrong. With a long term and professional approach this is definitely possible.
4. You get more freedom
I get to travel overseas almost every year. I often play tennis with my brother at lunch time. If I want to go and work in the park for the day I can do it. Freedom is a huge reason to start a blog and make it work at producing an income. You'll have more space to do the things you want which I imagine is even more appealing if you have a family.
5. You'll make new friends (which is hard!)
I know this might seem a little strange to some people but making new friends when you are an adult is really quite hard. Generally most of us stay friends with high school or college mates but outside of work it can be tricky to meet new people.
Well, since I've been blogging I've met a bunch of other blog owners who I would now call my friends. If anything ever went wrong I reckon I could probably call them up and ask for help. But, best of all, it's just nice knowing that there are people out there that help you and whom you can help as well.
6. You can change your life
Almost everyone will, at some point, go through a midlife (or a quarter life!) crisis. And one of the most common things that people say is that they need a change. Well, blogging presents you with a really unique way to change your life because you can work from wherever you want and blog about any topic under the sun. Sometimes starting a new low-cost project like blogging can give you an energy boost that you desperately need.
7. You'll develop valuable new skills
When you start a blog you automatically start learning about servers, social media, content development, community building, etc. And what a lot of people don't realize is that these skills are extremely valuable at the moment. There are thousands upon thousands of companies out there who are looking for folks with real-world, practical knowledge when it comes to their own social media and online activities. Simply put – they are lost and need help! From authoring Blog Tyrant alone I've had job offers from companies who would like me to help them develop their online presence. The same thing could happen for you or at least help you add new things to your resume for your current field.
8. It can grow your other bricks and mortar business
As Neil mentions below, a blog can drive sales to another website. But this also applies to bricks and mortar businesses like accountants, lawyers, retail stores, doctors, restaurants, etc. I have worked with dozens of small businesses who author blogs that bring them a bucket load of new customers. Think of a blog as an online avenue for you to connect to potential lovers of your product.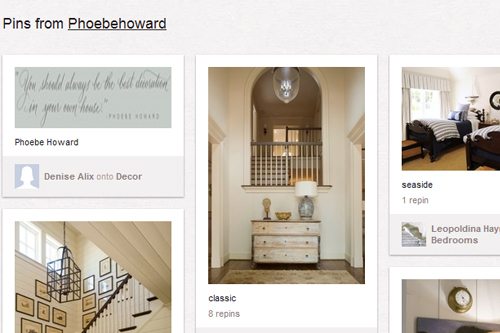 Pinterest is swarming with people doing this. For example, I went on the homepage and saw a user called Phoebe Howard who shares photos of her own stock and ideas. It would drive huge amounts of traffic to her physical business through phone orders, etc. Oh, and I've got a post for you very soon on Pinterest and how to get the most out of it.
9. It will help you succeed on social networks
A lot of people think that social networking sites like Twitter and Facebook are a good way to raise the profile of a blog but I've found that the opposite is true. The people who do really well on Twitter, for example, seem to have their brand based in a website or a blog. The articles that they write on that blog get shared around and their social networking profile grows and grows.
So if you want to have success on social networking sites (for whatever reason) you should consider adding a useful and unique blog into the mix. Give people a chance to subscribe to something else and stay in front of their faces on a more regular and interactive basis.
10. It can help new opportunities arise
Darren Rowse is, strangely enough, one of the most important guys in my life. I've never met him (despite a few half-baked attempts) but his blog was the one that inspired me to get into blogging. I made my first big sale because of him. I'll never forget reading an article of his about Adsense and thinking how crazy it was that Google would pay you when someone clicked your adverts!
Anyway, I asked Darren for a quick quote about all this stuff and he gave me one that, to me, illustrates the amazing opportunities that blogging can help you come by. I've included it in the success stories below.
This guy didn't have all of this happen at once, mind you. It took years of experiments and mistakes. But these are the kind of doors that get opened when you work hard and have a good angle.
11. It can help your existing website sales
When I asked Neil Patel about what blogging has done for him he gave me a short and sweet quote that you can read down below. Basically the essence is that a blog can drive massive amounts of targeted traffic to an existing website as well as helping you launch new products and services.
And if anyone knows about this it is Neil. His amazing blog at Quick Sprout (as well as the others) would create a lot of buzz and traffic for his web companies like Crazy Egg. Done correctly, a blog can dramatically transform the success of your online product that is struggling to get traction.
12. It will increase your website's Google rankings
Let's say you already have a static website with the traditional pages on it (about us, services, contact, etc.) and you want to get more traffic. Well, adding a blog to that website is one of the best things you can do. Why? Well, because each blog post gets indexed separately on Google so you will have a new way for visitors to access your site. In fact, only a very small percentage of readers access a site through the homepage – most come in through blog posts and inner pages. The more you write, the more potential traffic you can bring.
13. It can reduce stress
Something I realized only recently was that blogging really helped with my stress levels. Sure, it can be stressful at times now that my sites are a bit bigger, but on the whole I find the process very relaxing.
If you are having trouble with stress (I'm sorry to hear that) you might want to try blogging as a means of expressing yourself and seeking answers. It's not the answer for everyone but, along with meditation and exercise and diet, writing can be a very therapeutic activity.
14. You can get help for personal problems
We all have problems. Some people need help with their finances, others are having family issues. And then some people have serious illnesses.
I found Alice's Bucket List which is a blog written by 16 year old Alice who has cancer. She writes about things she'd like to do before she passes away as well as documenting the experience of it all. This girl hugely inspirational to a lot of her readers as evidenced by the number of comments she gets. But I wonder also if the writing process (as well as the community support) is a good motivation booster for Alice to keep positive? Oh, and if you've got a few spare dollars why not go and donate to her cause?
A blog can be so much more than what people give them credit for. You can change personal problems in times of need by just reaching out.
15. You can potentially change the world
Can a blog change the world? Absolutely!
There are stories all the time about how a small cause gets media attention and goes global all because of a little old blog. Take a look at this story about two young girls who have used blogging to change their schooling conditions.
But for me the really inspiring thing is that blogs, in a collective sense, are changing the world on a daily basis by giving a voice to people who are oppressed by bad circumstances, corrupt governments, etc. For the first time in history people can reach a global audience in a (mostly) anonymous way and gradually effect change.
16. A blog can transform a brand
Your brand is very important. It's what sets you apart from your competition and it has a lot to do with how people perceive what it is that you do and sell. And a blog can really help you evolve and change your brand for the better. You can use content marketing and a really personal approach to get the word out there about your services. A reader called David from the Lost Press Marketing blog told me this was the main reason he started his blog. I bet he's not alone.
17. It can give a company a "soul"
Social media is giving companies an opportunity to develop a soul and to put a face to the brand name. And this is an extremely important thing for trust and growing a brand for the long term. Have a look at Richard Branson's blog and see how he shows the more "human" side to the CEO lifestyle and what he's trying to achieve with his company.

A photo from Richard's blog.
This is especially important if you are trying to sell online where people feel a greater sense of risk. By adding a face to the company you can develop trust and hopefully some repeat business.
18. It's a big challenge
Blogging is a challenge. It's hard work. It's exciting and it teaches you new things. If you're anything like me you'll get a real buzz from seeing your sites grow and reaching new milestones. Picking a goal and trying to achieve it is a lot of fun.
Blogging success stories to fire you up
I wanted to show you a few success stories that might inspire you to start your own blog so I asked a few amazing bloggers that I know for a quote. Here are some great stories to fire you up!
1. Darren Rowse – ProBlogger and Digital Photography School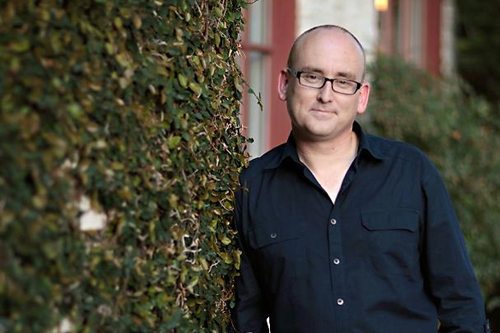 Darren owns ProBlogger and Digital Photography School (among others) and makes a very decent living online. Here is a quote he gave me about what blogging has done for him.
Blogging has enabled me – an ordinary guy living in the suburbs of Melbourne Australia – to develop a voice and profile that stretches across the globe.

I still sometimes feel like I'm living in a dream – blogging has enabled me to meet and make friends with some wonderful people, to build learning communities around my passions and to create sustainable businesses that not only pay the mortgage but which help my readers and online network to make their lives better.

Blogging can be used in many ways to help you achieve your goals and make the world a better place. Go for it!

– Darren Rowse
I've been saying to Darren for a while now that DPS is one of my favorite sites, even though I don't really do much with photography. That is a testament to the community and value that he builds and develops.
2. Pat Flynn – Smart Passive Income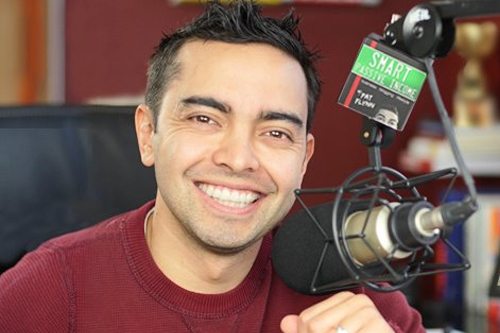 If you don't know about this guy yet (most of you do!) then it's time you found out. Dad, super nice bloke and very hard working.
Pat made the inspiration list because he turned a bad situation into a very life changing one. After losing his job (laid off, not fired) he started a blog and within a year was making more money than he was in the old office. Now he pulls a great income from Smart Passive Income and helps thousands of people do the same.
He gave me a brilliant quote for this post:
Blogging has become a vehicle for so many wonderful things that have happened in my life. It has connected me with all different kinds of people around the world. It has given me the ability to share what I know with people who may need that information, and learn from others who have more information than I do. It has improved my writing skills and even my speaking and presentation skills too. It has helped me become a more confident, more out-going person. It has made me realize that there are so many opportunities available to us and the more I put yourself out there, the more of those opportunities will gravitate towards me. And finally, I've also learned to be patient, because success, and especially financial success through blogging doesn't happen overnight.
These are the guys we should be paying more attention to – the ones that tell you to work hard and be patient. Not the "get rich quick" stuff that usually only works for the author and a few others. Pat is one to watch.
3. Johns Wu – Founder of Bankaholic
This is the stuff dreams are made of. Imagine starting a blog and then a few years later selling it for around $14.9 million! That's not a typo. That was the reported price tag when John Wus sold Bankaholic.com in 2006.
One of my other online heros, Aaron Wall, did an interview with John at the time where I found this really cool quote:
"If you are a true authority in your niche and you create remarkable content, your website will naturally attract links, advertisers, and business development opportunities."

– Johns Wu
What this said to me was that if you are good at something and know it well there are blogging and business opportunities out there for you. We might not all be able to crack an industry like banking, but there is hope for us in other niches and subjects.
4. Mayi Carles – Life is Messy Bootcamp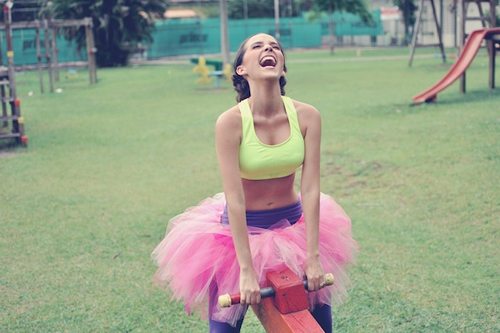 I initially "met" Mayi here on Blog Tyrant where she was a reader and valued member of the commenting community. Then a few months ago I heard that she'd released a product that had sold extremely well. It's called the Life is Messy Bootcamp and it is distinctive and wonderful.
When I asked Mayi about what blogging has done for her she told me:
I grew up with a dream of one day becoming an immigrations officer, because I heart stamps like crazy, but when I realized that the job didn't involve crayons or wearing my paint-stained pajamas + I quickly changed my mind. I learned to play instead.

Blogging has allowed me to play for a living, but that's only the beginning. Thanks to my blog I've been able to find my "right" people (millions of them in fact, from Ecuador to Qatar) + have the freedom to do the stuff I really care about + save the world in my pj's + sell 5 thousand copies of my first digital products + bring lots of peanut butter & jelly sandwiches to the table + even make-up my own job title, because I can. Pow!
Mayi still hasn't learned where the ampersand button on her keyboard is but I love her anyway! A fantastic success story of someone blogging about their passions and turning it into a full time career.
5. Neil Patel – Quick Sprout and KISSmetrics
Neil Patel is like blogging royalty. This dude is the same age as me but has accomplished more than I feel like is possible for an entire lifetime. I asked him for a quote on what blogging has done for him and he told me:
Blogging has helped me build a stronger personal brand as well as help drive more customers to my company. Everyone should be blogging as it is a cheap way to acquire customers. – Neil Patel
A quick read of his about page will show you that blogging is serious business for him having worked with companies like Amazon, Ebay, GM and AOL. The businesses that this guy creates do very well and the ones he consults for seem to increase their profits by phenomenal margins. He's currently trying to turn KISSmetrics into a $100 million company. Oh, and he lives in a hotel.
Conclusion
Why did you start a blog? What inspired you and what has inspired you to keep going? Do you have any advice for someone who is thinking about getting started? Please leave a comment below and let me know. I'd love to hear from you.