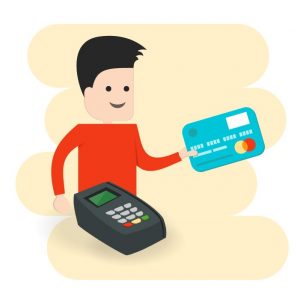 The last week or so we've been talking a lot about making money from your blog and all the various issues that can arise.
One aspect of this topic is the idea of putting ads on your blog.
Is it a good idea? Well, sometimes.
And sometimes it is a really, really bad idea.
In today's post I'm going to talk a little bit about the decision to stick adverts on your blog and whether or not it's the right fit for your website.
The different ways people use ads on blogs
Okay so lets start by taking a look at the various ways in which people put ads on their blog.
The sidebar 90×90
Probably the most common form of ad you see on a blog is the old sidebar square image. Ironically, they are also the least effective.
The blog network
This is where you join a blogging network and then everyone in that network places an advert on their blog which alternately promotes other blogs in that network. This is pretty common in fashion blogs and similar niches.
The EPC advert
This stands for earnings per click is an ad you place on your blog where you earn money every time someone clicks on a link. Adsense is the most common and successful example.
Sponsorship banner ads
Someone pays you a fee and in exchange you rent out space on your blog. It might take the form of a 90×90 square or a banner at the top or bottom of each post.
In-text links
This is a very risky SEO practice where people pay you to put a text link within blog posts. I discourage both bloggers and advertisers from doing this.
There are a few other advanced forms (like in-video pop ups, etc.) but these are the main things you are likely to spot on a blog. Unfortunately a lot of bloggers don't consider the potential downsides of whacking one of these up on your website.
Why I don't think ads are a good idea for bloggers
For a long time now I have been somewhat "anti-ads".
This is not because I am inherently opposed to advertising itself, I just think there is often a much better way to do things if you are running an online business.
So why don't I think ads are a good idea?
They often dilute your brand equity
When you build a business you work very hard to make it look and feel a certain way. You want people to associate your brand with certain feelings and emotions. But when you put random ads on your blog you dilute those associations. For example, I would never want some ads for spammy Twitter software to appear here on Blog Tyrant.
They take up valuable space
I've never really understood why you'd give the most valuable, above the fold, real estate on your blog to some company that you have nothing to do with. Unless they are paying you extraordinary money, it's much wiser to safe that space for something else. I'll talk about what that is later.
They impact on your blog's load time
A lot of networks require you to put some code on your blog so that they can serve ads. Unfortunately these often have big impacts on how fast your blog loads which is a massive problem for both user experience and your SEO ambitions.
Obviously these don't strictly apply to every blog all the time, and a lot of those comments are generalizations, but you will find many situations where these negative things are occurring.
Here's one example I found at the very popular political blog:
(Note: I blanked out the URL just to be on the safe side.)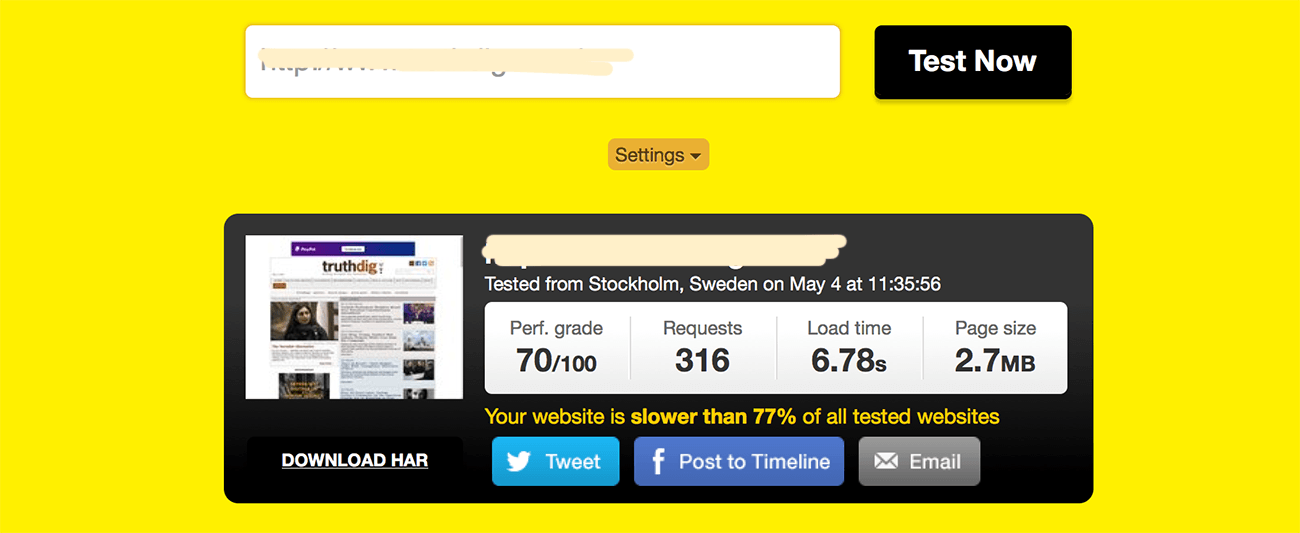 I noticed that their site was loading kind of slow for me and that it had a lot of ads so I ran a speed test on the homepage and an inner post using Pingdom Tools and the homepage returned a load time of over six seconds from Europe and slightly less in the USA. Remember, we want our blogs to load in around one second.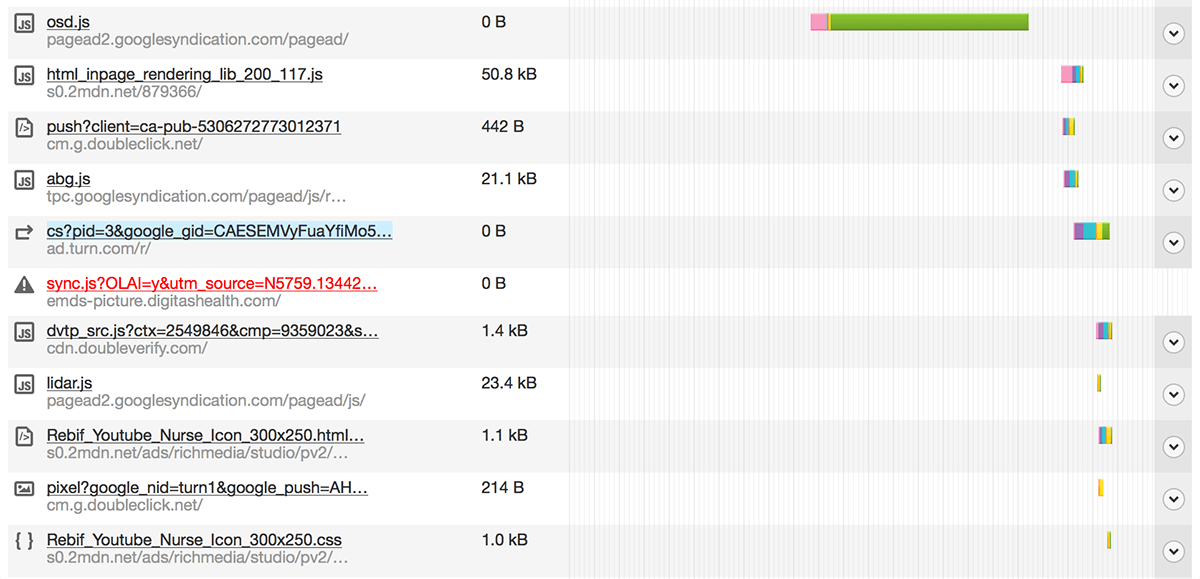 There were over 300 requests (more on inner posts) and a lot of them come from advertising placements. If you scroll down the list of file/paths you will see literally dozens of them. It seems that some of the load time for Adsense can be improved but I wonder if that and the other ads are causing speed issues?
I can't say for certain, but online marketing wisdom tells us that this will have a negative impact on things like bounce rate and potentially even how well a blog ranks on Google which is a shame for a quality site like this.
I see this time and time again on sites that use advertising – the blog crawls.
I suspect that a lot of this blog's revenue comes from these ads, however, which places them in a difficult position. Quality news sources in particular are really struggling to find cash in the new digital environment.
One other news site in Australia even had to resort to this advertising blanket: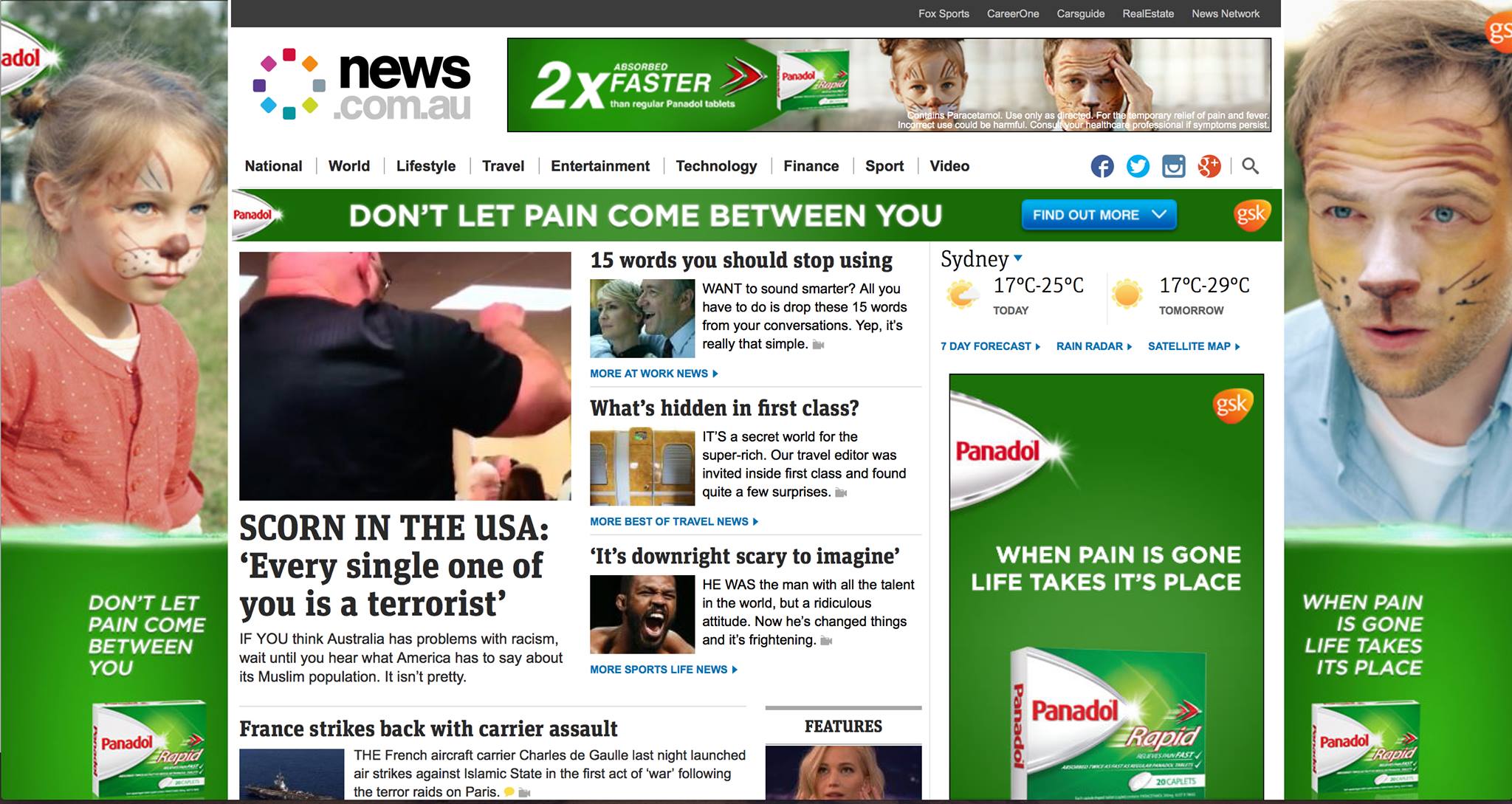 So, what's our alternative?
What can we try instead of ads?
Now we have to move on to the idea of what alternatives are available to us. Of course, it's going to be different for every blog but for me this whole thing is mostly about this:
[bctt tweet="A blog should never let income streams negatively impact reader flow."]
Going back to the idea of brand equity, if you have built an amazing blog with super-helpful content, then you want to also make sure that the advertising aspect of your blog is also high quality.
That means the ads you display need to match your brand, and the products that they promote need to have similar quality to your own blog.
With general advertising you can't always do that.
So what's the alternative?
Develop your own product/service and take back the space
The best option is to take back that space that would be otherwise devoted to advertising and start growing your own mailing list for the long term. Internet marketers regularly say that 10,000 subscribers are worth around $100,000 to your business every year. And, as we know, when you have someone on your mailing list you can promote new content and future products to them. This means you're helping solve new problems, keeping them engaged with your brand and not losing them for a few advertising cents.
Find an affiliate partner that matches your brand's goals
The second option is to switch to a long term mindset on your blog. What this means is that you use a blogging strategy like this to build targeted traffic to your blog in order to promote your mailing list and then, eventually, an affiliate partner. These affiliate promotions often earn large amounts per sale/unit and you don't lose the reader. You maintain control over the entire process. This is especially true if you have criteria for your affiliate partners such as money-back-guarantees, quality support staff, etc.
As I've already said, there are some situations where advertising is fine. You can find some good partners and install their assets on your blog in a way that is clean and fast loading. And maybe news blogs and some other niches don't have much choice.
For the most part, however, we'll want to switch to this other type of advertising where we get them to subscribe to our blog first, and then do promotions in a secondary way that still allows us to provide relevant and useful content.
It just works better.
Do you use ads on your blog?
What do you think of random ads on websites and blogs? Do you ever find them annoying or offensive? I'd be really interested to know whether anyone has successfully used ads on their blog and wouldn't ever consider changing.
Got any questions or comments? Please drop a note below.