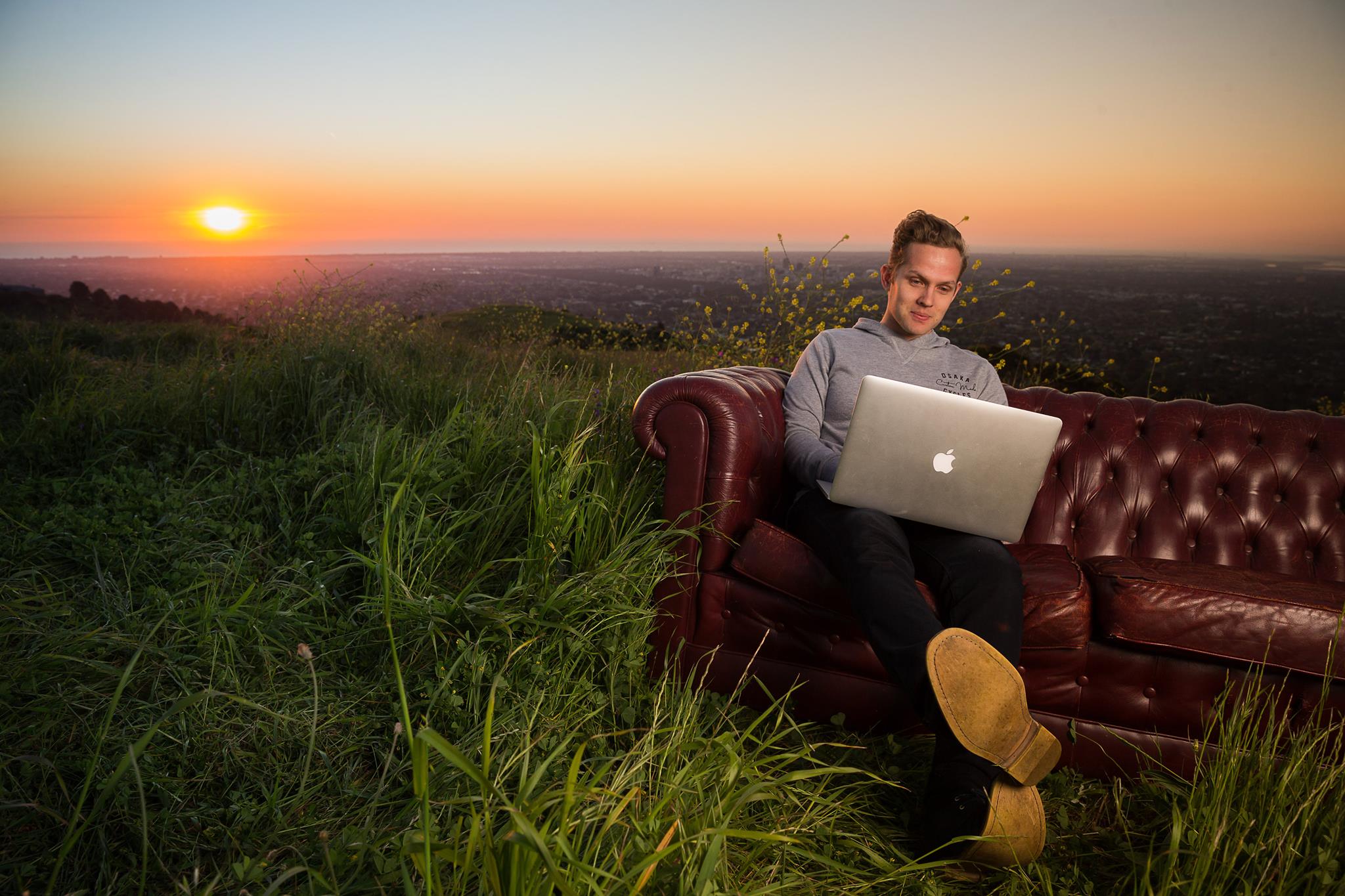 For exactly 99 posts and almost two years I blogged anonymously and mysteriously as the Blog Tyrant.
During that time of anonymity I grew Blog Tyrant to over 10,000 wonderful subscribers, got gigs on the net's top blogs (like Copyblogger, ProBlogger, Smart Passive Income, and more) and even got featured in a book of well-known internet marketers.
But my experiment with anonymity ended in June 2012 when I became the only blogger in history to get a guest spot on a site called ViperChill. We kicked it all off with my unmasking which got over 400 comments and a lot of wonderful feedback.
Join 20,000+ others and get updates sent to your inbox. It's free and you can unsubscribe whenever you like.

About me
My name is Ramsay and I'm from sunny (ha!) Adelaide in South Australia. I'm 27 and work full time from home and have since my early 20's when I sold one of my fitness blogs for around $20,000. That was the starting point for me when I realized that I could make this blogging thing work.
Since that time I've developed other blogs and online businesses in various niches and formats to help me work from home, travel overseas each year and generally avoid a real office job. I quite like working from the couch and often tell people that I run a couch-based blogging business.
Anyway, I established Blog Tyrant to help you do the same. My goal is to just show you what works for me in the hope that it will work for you too. All of the blogging, SEO and online marketing strategies mentioned here have been tested by me and my fiancee Peta (who does editing, research, and PPC marketing for Blog Tyrant), and I genuinely hope they help your business, or allow you to make a bit of extra income for your family.
A portion of everything that I make on this site goes to charity. One of my life goals is to establish and Internet company that is self-sustaining and genuinely supports charities around the world.
You can find me on Twitter, Facebook and Google + as well.
If you're looking for a place to begin then I recommend you read my 9,000-word guide on how to start a blog and dominate your niche or have a look at some important predictions to know before starting a blog.
About you (the Tyrant Troops)
Why include an about you section in my about me page?
Well, because this blog is all about helping you dominate your blog and your niche. That's why it's called Blog Tyrant!
While I do make a living with this blog, I only ever do that by offering you ideas and content that helps your blog grow and progress.
I honestly believe that helping others is the only way to live my life meaningfully. I always try to respond to every comment and Tweet that I get and aim to develop friendships with as many of my readers as possible.
But what I've come to discover is that this blog has the single best community on the planet. We call them the Tyrant Troops and on almost every post they leave hundreds of helpful comments and interact in a friendly and loving way.
The comments are often more enlightening than my articles!
Join the Tyrant Troops today
Join over 20,000+ others and subscribe to Blog Tyrant for my email updates. I'll send you a free eBook to say thanks and you can unsubscribe whenever you like.
I really like your about page. –
Rand Fishkin, SEOmoz