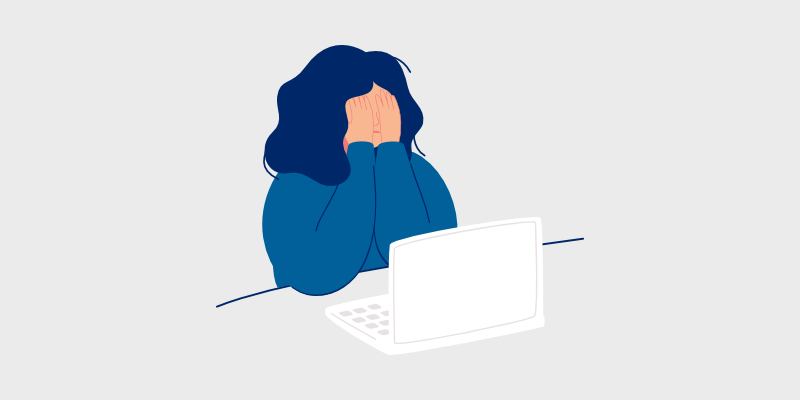 I s blogging finally dead? A lot of new bloggers wonder about this. It makes sense because you wouldn't want to put time and effort into a blog if it won't bring you anything in return. In this article, we'll explain whether or not blogging is finally dead, and how to make blogging work for you.
With the rise of online video platforms like YouTube, it might seem like blogging isn't worth it anymore. But, blogging is still popular and it's profitable too. So, if you're starting a blog, don't give up.
With the right strategies and some hard work, you can create a successful blog that makes money.
So, let's take a look at why blogging is alive and well! We'll go over some statistics, strategies to drive more traffic to your blog, monetization methods, and more, to help you create a healthy, profitable blog.
Is Blogging Dead? Stats You Need to Know
Before you start a blog, you'll want to do some research to find out if blogging is worth it. There's a lot of information on the web about blogging, so finding accurate stats that you can trust is important.
Don't worry, we've pulled together some of the latest blogging stats for you.
Check out these blogging statistics and facts that prove blogging isn't dead:
77% of Internet users read blog articles.
Internet users in the U.S. spend 3X more time on blogs than they do email.
Blog posts are among the most shared content online.
Blogs have been rated as the 5th most trusted source for accurate online information.
60% of people purchase a product after reading a blog post about it.
Blogging businesses experience 126% higher lead growth than non-blogging businesses.
As you can see from these stats, blogging is still alive.
Want some more proof that blogging isn't dead? Check out these blogs that are making money right now.
Money Making Blog Examples
1. Swift Salary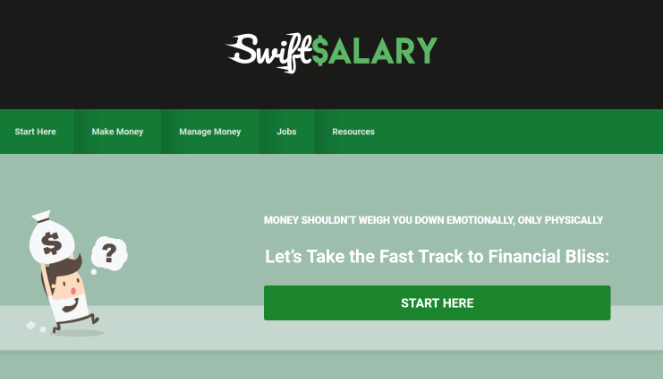 Swift Salary is a personal finance blog that helps readers save money, pay off debt, discover work from home ideas, and more.
According to their income report, Swift Salary made $5,280.71 from the blog in the first quarter of 2020.
2. A Sassy Spoon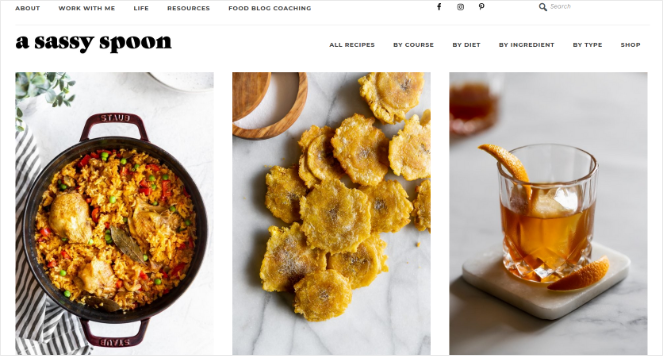 A Sassy Spoon is a food blog started by Jamie Silva. On the blog, she shares recipes for approachable comfort food, Latin staples, sweet treats, and more.
According to her income report for March 2020, A Sassy Spoon made $9,390.10. Needless to say, starting a cooking blog can yield excellent results.
3. Kate Kordsmeier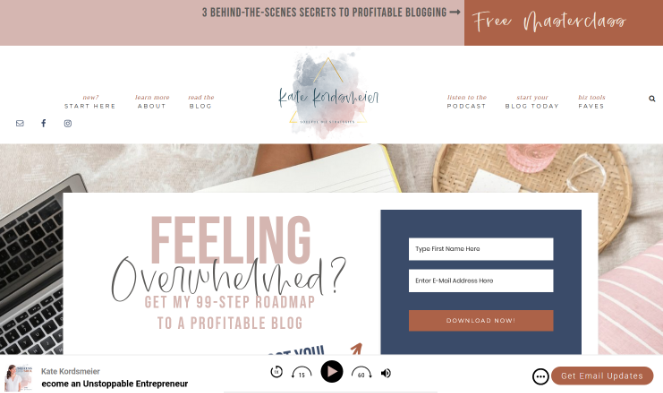 Kate Kordsmeier's first blog, a wellness blog called Root + Revel, was so successful that she started a second blog to teach others how to make money blogging too.
Her blog, Kate Kordsmeier—Soulful Biz Strategies, brought in a whopping $117,497.93 in January 2020! The majority of this revenue came from the online course she offers.
These blogs show that blogging is still alive and profitable. But remember, while it's possible to make this kind of money blogging, it takes a lot of hard work. Plus, there's a lot of competition.
So, let's take a look at what you need to do to make your blog stand out online.
Blogging Isn't Dead, It's Evolving
Back when blogging first started, plain text on a screen was enough to capture the attention of users online. Nowadays, because there's so much content on the internet, like images and videos, plain text isn't as engaging.
That's why blogs have had to evolve over the years.
Today, if you want your blog to be successful, it has to level up from the traditional text-only blog posts. And it's absolutely vital that your blog is more than just a blog.
So, how do successful bloggers level up their content and make it more engaging? They do things like:
Produce Multimedia Content
Simply putting words on the page isn't enough to capture the attention of users online anymore. That's why bloggers today need to produce multimedia content.
The easiest way to do this is by adding images to your blog posts.
But, you can also easily add videos to your blog to make it more visually interesting.
For example, you can shoot a video on your smartphone, upload it to YouTube, and use a plugin like Smash Balloon's Feeds For YouTube Pro to display your YouTube feed on your blog.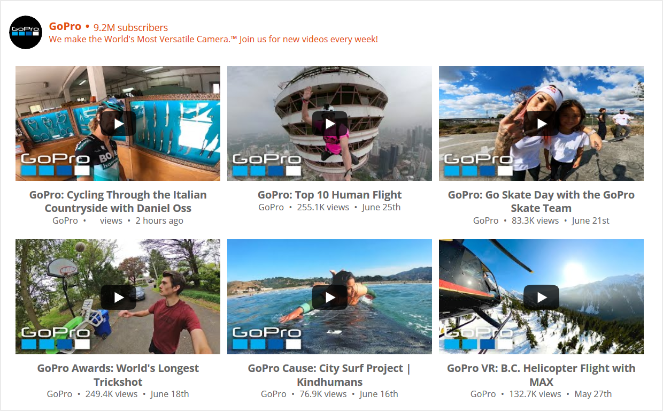 A lot of bloggers also create other types of content to go along with their blog posts like:
Providing a variety of content on your blog will attract more people to it and they'll stay longer since there's so much cool stuff to check out.
Build an Email List
As we mentioned previously, your blog has to be more than a blog. That's why all successful bloggers have an email list.
An email list lets you stay in contact with your blog readers and send them messages straight to their inboxes.
With email marketing you can:
Build meaningful relationships with your readers, turning them into loyal fans.
Send your latest blog posts directly to your readers which can boost engagement and keep them coming back to your blog.
Send exclusive content that's not on your blog like coupons or sales, giveaways, interviews, and more.
An email list is an essential part of a blog today.
So, how do you build an email list?
You can get started with a free email marketing service like Sendinblue and to get email subscribers, you can use a tool like OptinMonster.
OptinMonster lets you easily build email optin forms and display them on your website. Email optin forms are highly effective at increasing email subscribers because they grab the attention of visitors on your blog and encourage them to sign up for your newsletter.
Check out this eye-catching email optin from Feasting at Home: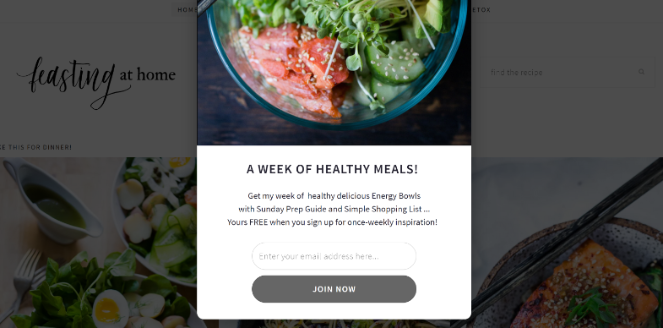 For step-by-step instructions, check out our guide on how to do email marketing.
Create and Sell Products
Aside from producing multimedia content and building an email list, a lot of successful bloggers also create and sell their own products.
In the Money-Making Blog Examples section, we mentioned that Kate Kordsmeier created an online course, which is how she made a majority of the $117,497.93 in blog revenue.
Selling digital products like online courses, ebooks, templates, and more, is how a lot of bloggers make money from their blogs. You can even sell physical products if you want, like clothing or other handmade products.
By creating and selling your own products, you can turn your regular blog into an online store.
But, before we get into how to make money from your blog, let's start with the basics.
Starting a Blog (The Right Way)
It doesn't cost a lot of money these days to start your own blog. And it doesn't take much time to get one up and running either. In fact, with the right blogging platform, you can create your own blog in less than a day!
But, if you want to create a successful blog, you need to set it up for success from the very start.
You should avoid using a free blogging platform to start your blog. Most free blogging platforms don't allow you to monetize your blog. That means you won't be able to make any money from your blog.
Plus, when you use a free blogging platform, you don't actually have control over your website. You have to abide by the rules of the blogging platform and if they feel like you've broken the rules, they can delete your blog at any time.
That's why we recommend using WordPress.org and Bluehost to start your blog.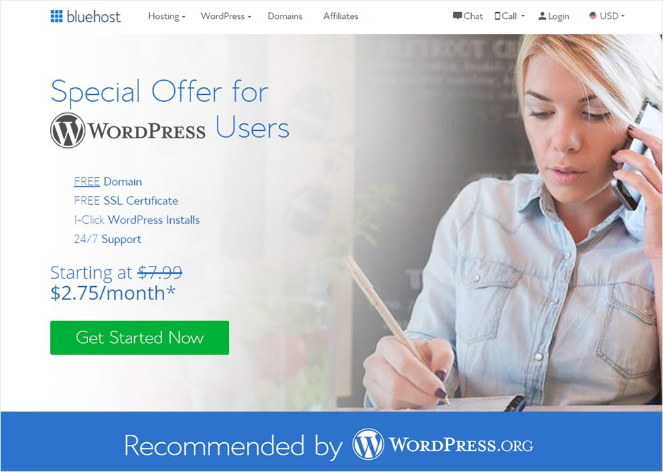 WordPress.org is the best blogging platform; it's free, easy to use, and it's highly customizable.
And Bluehost is one of the best web hosting companies around. Bluehost comes with 1-click WordPress installation so you can easily create a self-hosted WordPress blog.
Plus, Blog Tyrant readers can get a special deal with Bluehost that includes a free domain, free SSL certificate, 24/7 support, and more, for 60% off!
With a self-hosted WordPress blog, you have full control over your site and you can make money from it.
Next, let's talk about some strategies that will help you make your blog more successful.
Driving More Traffic to Your Blog
If blogging seems dead to you, maybe it's because you're not getting any traffic to your website.
Simply putting blog posts online doesn't mean people are going to be able to find them and read them.
You need to work on driving traffic to your blog if you want to liven it up!
And don't worry, you don't have to spend a ton of money on advertising to drive traffic to your blog. There are a number of affordable and even free ways to get more traffic, like:
Another fun way to drive more traffic to your blog is by running a giveaway. Using a tool like RafflePress, you can easily create a viral giveaway.
RafflePress comes with built-in verified bonus actions that reward users with extra contest entries when they perform specific actions like sharing your giveaway on social media.
This is a great way to use increase word of mouth marketing and skyrocket traffic to your blog.
With these tips, you can attract a ton of new readers to your blog. And with more traffic and loyal readers, you can make more money.
How?
Keep reading to find out how to monetize your blog.
Monetizing Your Blog
Another reason why people think blogging is dead is because they aren't making any money from it.
But, they might not realize that just because you have a blog with loyal readers doesn't mean you'll make money. You need to monetize your blog if you want to make money online.
Here are some effective blog monetization strategies you can use:
Start Affiliate Marketing
Affiliate marketing is one of the most popular ways bloggers make money.
Affiliate marketing is when you promote products from other companies on your blog and when someone clicks your link and buys a product, you get a commission from the company.
You can easily find affiliate products to promote by joining affiliate programs like ShareASale, Amazon Associates, or Commission Junkie.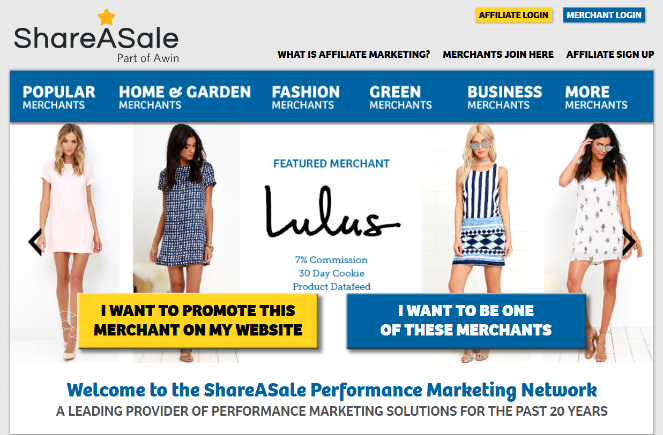 Join an affiliate marketing network like one of these and browse their products to find items you can promote on your blog. It's an easy and free way to make money from your blog.
Advertise on Your Blog
Another free way to make money from your blog is by advertising with Google AdSense.
Google AdSense is a free program you can join that's run by Google. When you add Google AdSense to your blog, Google will automatically display ads on your site. Then, every time a visitor clicks on one of these ads, you make money.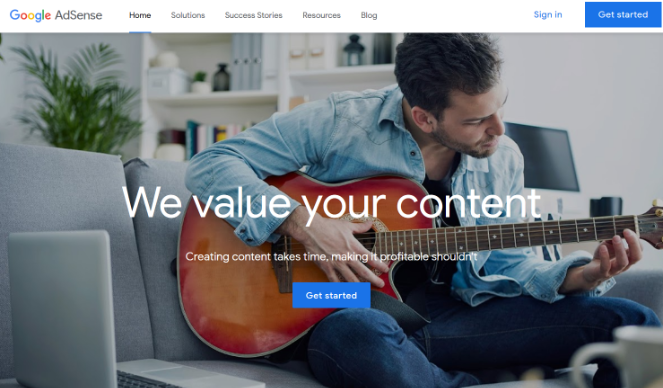 And don't worry, Google won't display irrelevant ads that will annoy your readers. The ads are tailored to your content so users will be more likely to click on them.
Consider using a tool like MonsterInsights to track how much money you're making from Google AdSense and which ads are performing the best.
Sell Digital Products
Like we mentioned earlier, you can also make money from your blog by creating and selling your own products. This monetization strategy takes a little more work than the others we listed because you have to spend time creating the products you're going to sell.
But, it's actually not as difficult as you might think. For example, you can use a tool like Canva to help you create digital products like calendars, worksheets, daily planners, and even ebooks.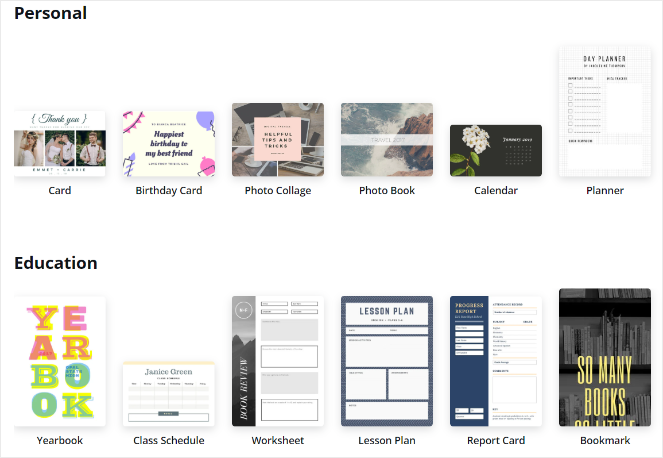 After you create your product, you can save it as a PDF and use a WordPress plugin like Easy Digital Downloads to sell your digital products on your blog.
Turn Your Blog into a Membership Site
If you don't want to sell individual products, you can also use a plugin like MemberPress to turn your blog into a membership site.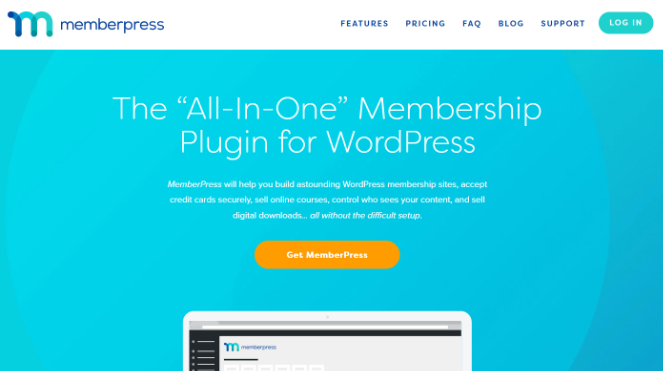 A membership site is where users pay a fee to access exclusive content on your blog. So, you can put digital products and any other content you create behind a paywall, and only users that pay the subscription will get access to it.
Turning your blog into a membership site is easy with MemberPress. Plus, it comes with a ton of awesome features like:
Powerful access rules to protect your content
Ability to create and sell online courses
Coupons to run promotions and giveaways
Dynamic pricing pages
And much more
For more ideas on how to make money from your blog, check out our post on proven and profitable ways to monetize a blog.
Blogging is Alive and Thriving
So, is blogging finally dead?
The answer is no! Blogging isn't dead, it's alive and thriving!
But remember, the success of your blog truly depends on the work you put into it. And with our tips, hopefully you've learned how to make blogging work for you.
If you're ready to start your blog, check out our launching a blog checklist to make sure you're setting yourself up for success.
Don't forget to sign up for our email newsletter for more helpful blogging tips!