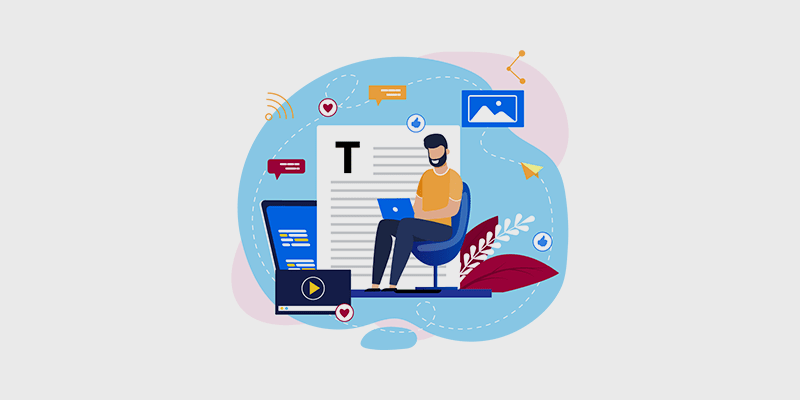 T oday I want to give you a few ideas on how to develop a blogging strategy that will grow your blog regardless of the niche you're in.
I bet you've got a few subscribers on your blog. You might even have a pretty decent trickle of traffic coming in from Google.
Those things are awesome. But why can't you crack through to the next level? Why can't you make those hundreds of visitors into tens of thousands?
It's simple: very few people have a deliberate strategy for their blog. And quite frankly, there is no point in starting a blog if you don't have a solid strategy to promote it.
Most people post, tweet and promote blindly – throwing a bunch of things at the wall to see what sticks. But, by making a few targeted changes you can grow your blog in big ways, much quicker than you thought.
NOTE: This strategy assumes that you are on a self-hosted blogging setup with control to the backend, have a mailing list, etc.
A Summary of This Blogging Strategy
So how do you get started with this particular blogging strategy? Here's a visual representation that might help you understand how it all fits together.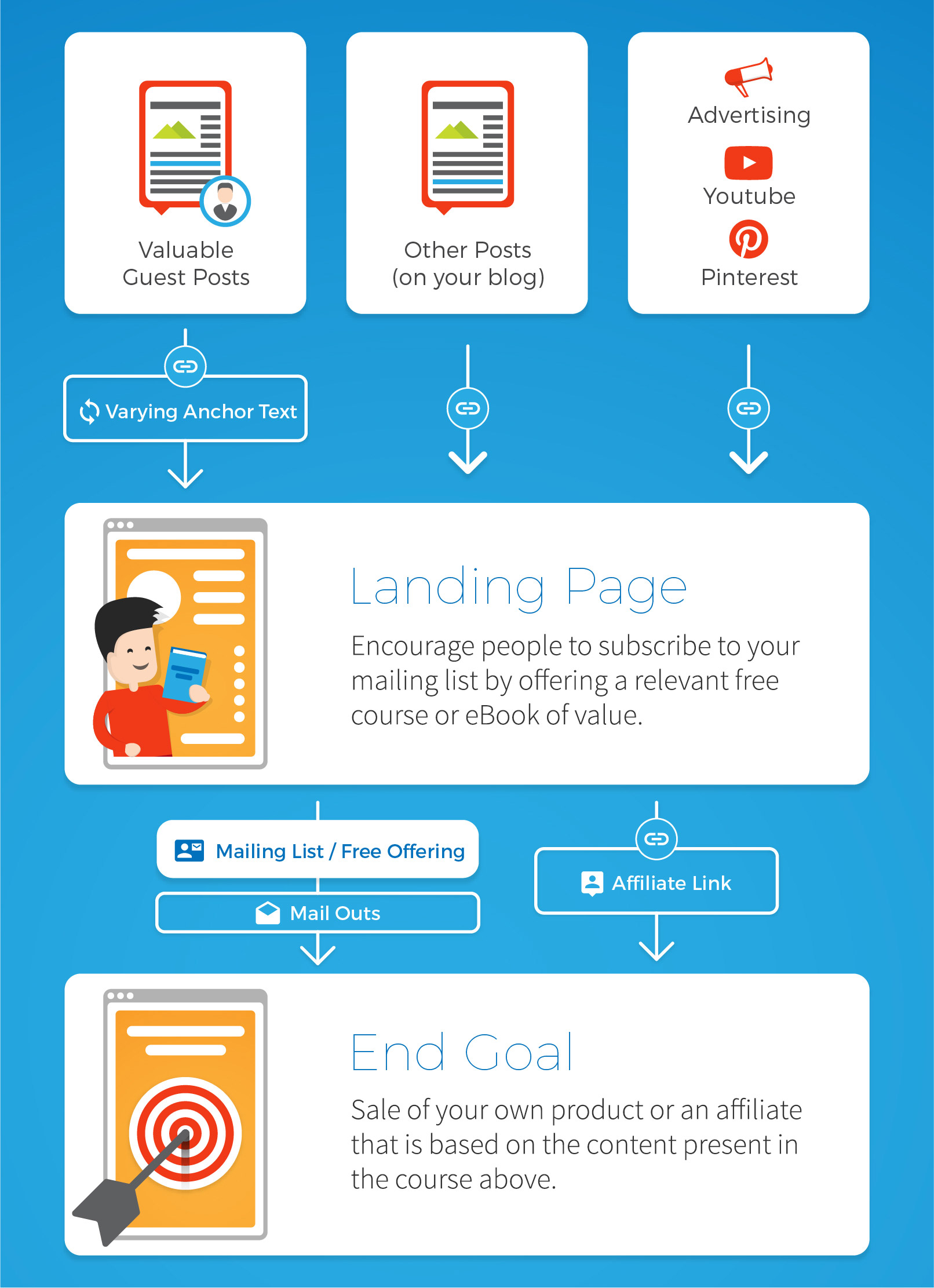 In the end, this strategy will turn your blog into a hyper-optimised conversion machine. Your posts and traffic will all be deliberately targeted towards that mailing list offering, which is the perfect introduction to your future product.
Now let's dive into some serious detail about how to put it all together.
Do You Have a Solid Blogging Strategy?
Something I have noticed over the years is that there is a gap between the blog that people would like to run and the things that they actually do to make that happen.
The blogs that succeed almost always:
Have short and long term goals
There is a very deliberate idea of what they want to achieve after a defined period of time.
Have a specific strategy in mind
They don't just post and hope. The best blogs know what is going to happen at every stage of the process.
Spend money
Can you imagine starting a shop and not spending money on advertising, fit-out, and stock? The best blogs know that a lot of the time, you need to spend some money to make it work (or at least speed things up).
Have well-thought-out brands
Ever noticed that the best blogs just "seem" different? That's deliberate branding. They've thought about their point of difference and how to stand out from the crowd.
Now, I know that not every blogger wants to make money from their blog.
But that doesn't mean you don't want it to be successful.
Running a successful blog means potentially helping a lot more people, opening new doors to exciting opportunities, and reaching new readers who might impact your career and life in big ways.
Personally, I wouldn't want to spend all those hours writing and working on my blog unless I knew I was going to do something meaningful with it.
The Proven Strategy That Works in Any Niche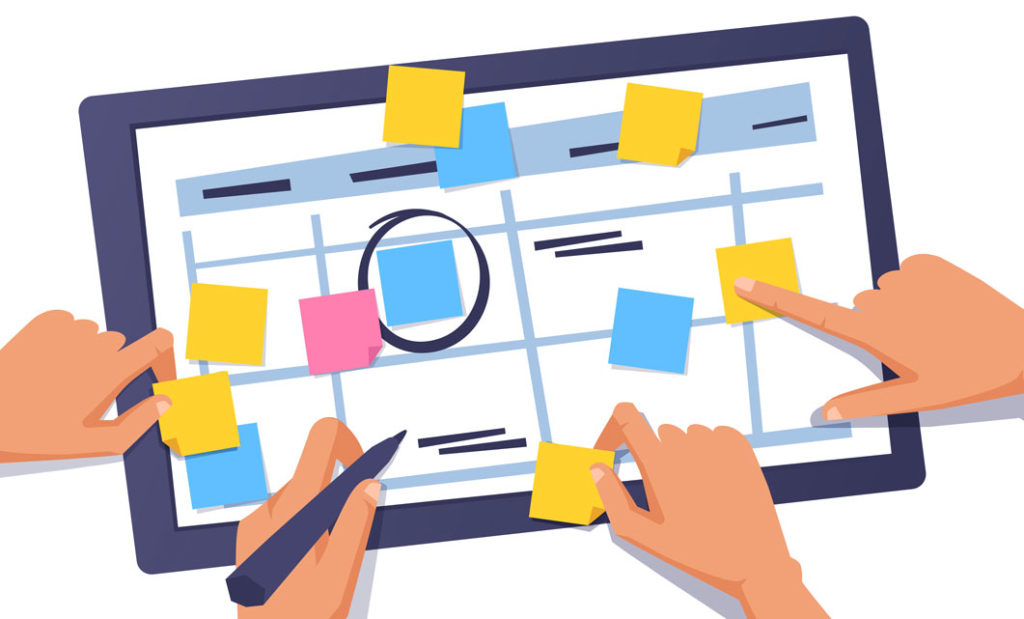 When you sit down to blog (either on your site or a guest spot) you want to make sure at least one thing occurs: you want every article to play a role.
It might be a short term role, or it might be a long term role that sees you gradually growing your email list, Google rankings, and eventual sales.
But you never want to spend hours researching and writing an article to just get a quick burst of traffic and nothing else.
It's wasteful.
Hopefully, at the end of this post, you'll have a starting point for how you can start to blog in a more cohesive way – and a strategy to take it to the next level.
1. Always Start With an End Goal and Work Backward
The first thing I always like to do is carefully think about what it is that I want my visitors to do at each step along the way. Most importantly, you want to know exactly what the end result of your process will be.
So what kind of goals am I talking about?
Financial goals
Will they be purchasing an eBook, website membership or some other product that you have created or plan to create in the near future?
Non-financial goals
Or maybe you have a non-financial goal like promoting a cause or building your reputation in a certain industry to further offline career options. It might be as simple as growing a mailing list of a particular type of reader that may be useful in the future.
For the purpose of this post, I'm going to use the example of a yoga blog.
Every time you post a new article, make a new collaboration or purchase some advertising space, you want to make sure it's helping to achieve one of your yoga blog's end goals.
If you're just getting traffic for the sake of traffic, you'll waste a lot of time.
Don't make the mistake of thinking that you have to have the whole premium course, eBook or program written and developed before you can start blogging strategically. That would also be a mistake. You just want to have a clear idea about the topic and the target audience because then you know who you are going after and who you're trying to get on your mailing list.
2. Create a Landing Page to Match Your Target Audience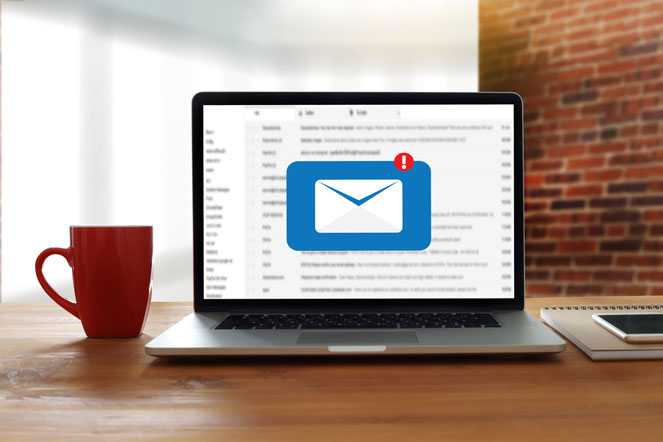 Once you have figured out your end product or goal (remember, it might not be ready for six months) you then want to go about creating a mailing list funnel that matches it very closely.
Here's how it works.
Let's say you want to sell a course called How to Build a Successful Yoga School in 12 Months. The first thing to do is set up a mailing list that specifically caters to that one future-course and attracts readers to that mailing list with a five-part free email series called something like 5 Secrets from the World's Top Yoga Schools.
This will be your first product funnel on that mailing list but over the years you can, of course, add new ones.
Make this a useful course that gets sent to email subscribers automatically once they sign up to your new mailing list.
Think of it as a free gift to thank them for subscribing.
You'd then create a landing page that explains your free, five-part course.
You can create a landing page using SeedProd, the #1 landing page builder for WordPress.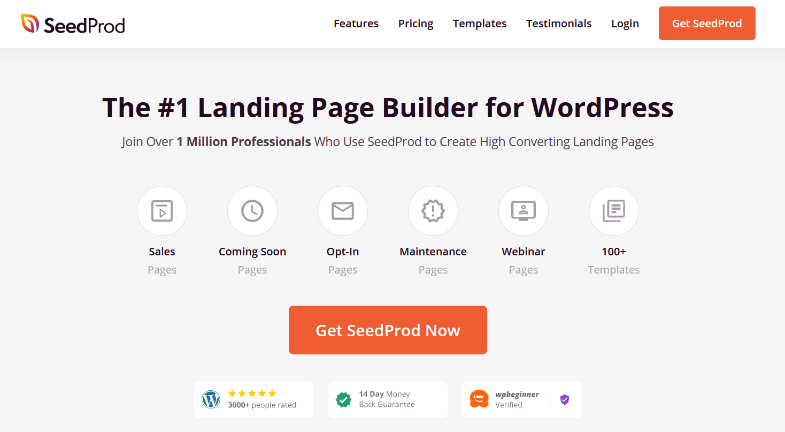 Building landing pages is super easy with SeedProd's drag and drop builder. Simply drag landing page elements like contact forms, email optin forms, countdown timers, videos, and much more, and drop them onto your page.
SeedProd even offers a ton of pre-made templates so you can create a beautiful landing page for your course in no time.
Here's an example of one: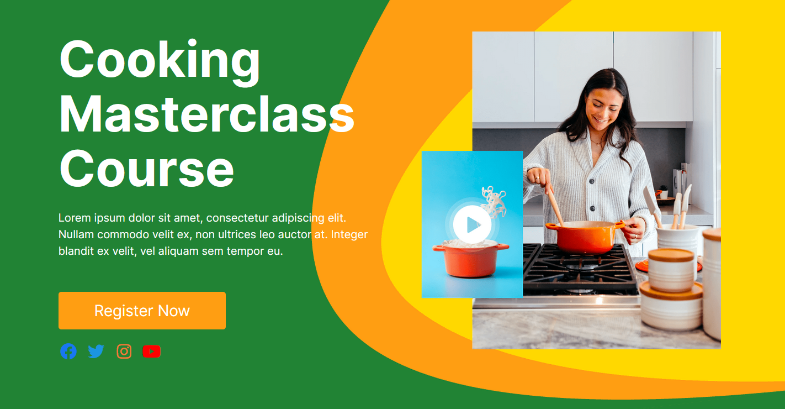 Your landing page should:
Focus on the benefits
Don't just explain the features of the email series, tell them what they will get out of it.
Explain the procedure
Make sure you explain how the mailing list thing works. You don't want anyone to subscribe and then get surprised at all your emails and mark them as spam.
Have some social proof
Go ahead and put some testimonials and endorsements up on your landing page so that potential subscribers know it's legitimate. If you don't have any of these, look through your comments or social media pages and ask a regular reader/friend to write an honest one for you.
Be easily discoverable
Make sure you link to your landing page in a relevant and highly visible place on your blog. Consider making a graphic and adding it to your blog using a Scroll Triggered Box which slides out and draws attention, and an exit intent popup to capture visitors who would otherwise leave forever.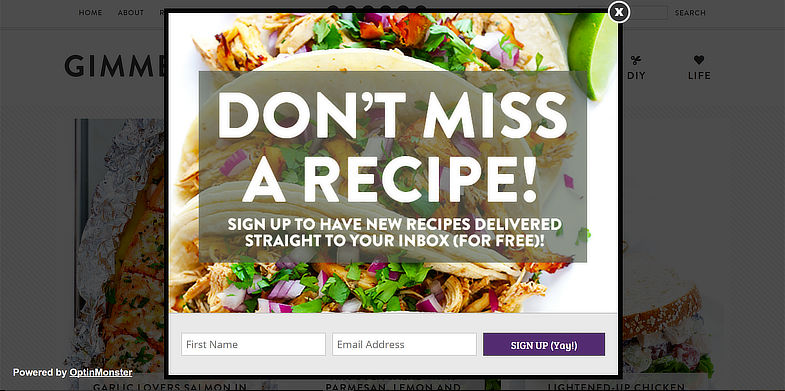 In the end, you will have created a simple mailing list offering and landing page combo that attracts the exact type of people that might be interested in buying your course when you finally release it.
The next step is to find that traffic.
3. Research to Find That Super-Targeted Traffic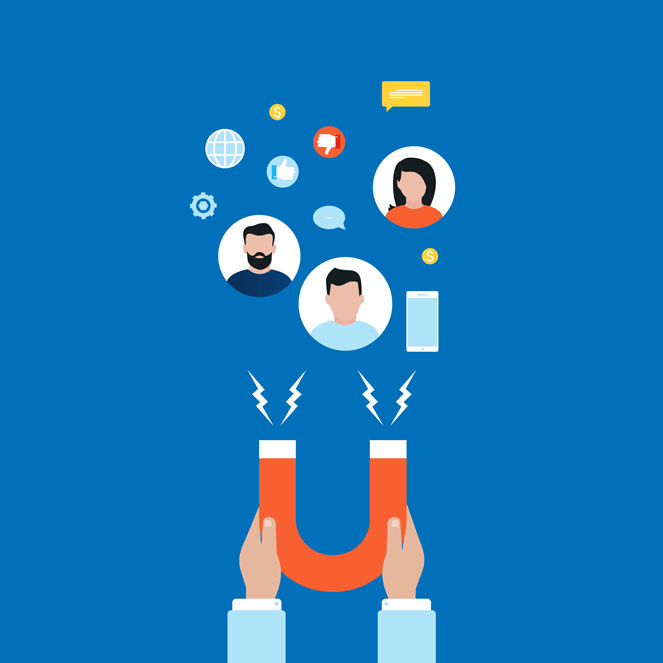 So you've matched your mailing list offer to your future product.
Now you need to match your traffic sources to your mailing list.
This is the most important step and, in my opinion, the one that most bloggers don't understand.
All traffic is different. Even people that might be highly interested in yoga (to follow our example) might be completely uninterested in starting a school. So you have to be very careful about the type of visitor that you go after.
It's not enough to just think about the sources of traffic – organic search rankings, referrals from other blogs, forums, paid advertising, etc. – you also need to carefully consider the individual people that will be coming through from those places.
How, then, do we find the right people?
Analyze and utilize the "close" competition
The first step I usually take is to look at the competition in that niche. First, you want to see what they've done that has been successful. Use SEO tools like SEMrush or Ahrefs to check what websites are linking to them. Second, you want to find out if they accept guest posts or hire writers which you can usually discover by reading their About or Contact pages. Make a list of all the closely matched websites in that niche.
Analyze and utilize the "far" competition
Once you've looked at the close opportunities you want to start looking for the stuff that no one has thought about. For example, if you want to grow a list around the yoga school example, you might start looking for less obvious places that your target traffic might be hanging out like bodybuilding forums, physiotherapy practices with blogs, news sites, etc. These are the types of places you can often get a guest post on a less direct topic and still drive backlinks and traffic. More on this later.
When you are first building this strategy there is very little need for things like Twitter and Facebook posts. They simply don't have the reach unless you have an existing audience or are spending money.
Sure, be on them, but don't spend hours and hours posting there.
4. Guest Post With Your Landing Page Strategy in Mind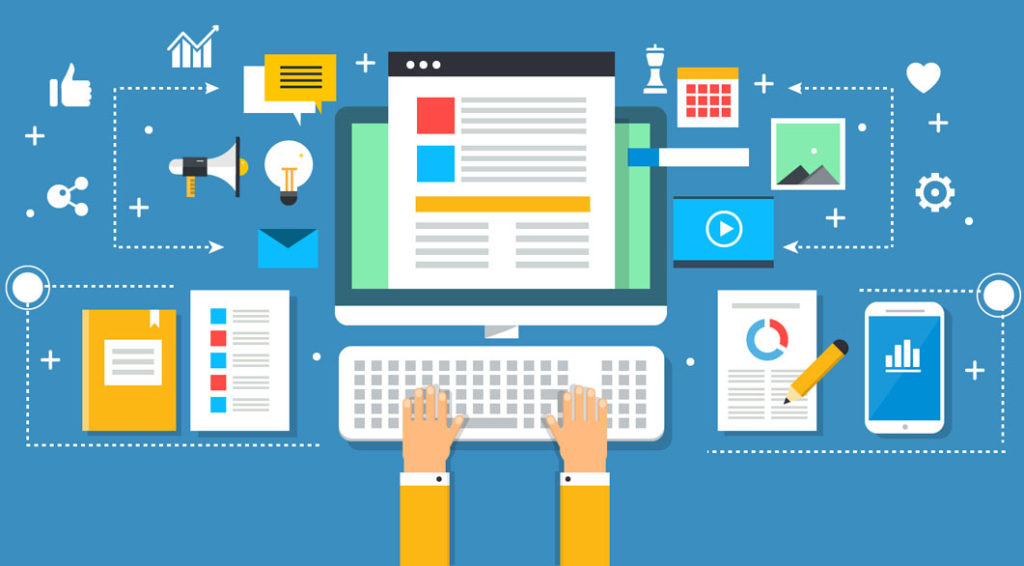 Once you've researched your target sites it's important to start landing some big guest post spots that promote the landing page and mailing list that we built earlier.
But as many bloggers know, it can be really hard to get a guest post unless you're already well known in the industry.
So what do you do?
You build strategic connections.
All success comes from other people.
You need people "above" you who give you guest posting opportunities, mentions and support when you have new ideas or problems. And you need people "below" you who share your posts with their networks, comment on your articles and subscribe to your mailing list.
Now, I don't mean this to sound degrading (no one is more important than anyone else), it's just a device to help me remember.
Here's what I mean:
Alliances above you
This is all the people who are more experienced than you. People with big audiences, popular blogs, or bigger networks that can be useful to you. In my mind, they are "above" me because they're role models that I look up to!
Alliances below you
This is all the people that are still up-and-coming that engage with your blog. Subscribers, readers and other bloggers that are in your niche and still looking to grow and expand.
It's extremely important to make connections with both areas.
The most effective way I've found to get on the radar of big bloggers is to mention them in your guest posts. Sure, giving them a shout out on your blog is nice but if you take the extra step and mention them on someone else's big blog you'll instantly get brownie points.
Once you have built up a relationship with the right bloggers it's then a good idea to try and land some guest posting spots. Once you do that, make sure you personally talk to every single person who shares, comments or mentions your article.
Build those other connections!
Remember, these guest posts all have specific purposes and form part of our strategy.
Every guest post that you do should achieve the following goals:
Provide a long-term source of traffic
If you get the right spots, it's likely that their site will have better Google rankings than your own. This is good. Research keywords and write brilliant, long-form articles that rank for years and send you constant streams of traffic.
Pre-sell your landing page
Pre-selling is where you generate interest for something that a reader/client hasn't even seen yet. For this strategy, you want your guest posts to pre-sell your mailing list by making people super-curious about the specific topic that you're covering or problem that you're solving. When they click through to your blog from your guest post they should be instantly attracted to your mailing list offering.
Build relationships
The last thing you want to make sure that you do is consolidate your relationship with the site owner. Find a way to make an impact in a distinctive way that makes you stand out from other guest bloggers. This might mean going a little further than normal and developing graphics, videos, slides, etc. The best outcome here is that your guest post ranks so well on Google that it sends them (and you!) traffic for years.
So how do you come up with something that meets all of these criteria?
Simple.
5. Break Down Your Mailing List Offering
Let me explain.
Let's go back to the yoga school hypothetical mailing list offering of 5 Secrets from the World's Top Yoga Schools. A tactical guest post in this niche would be on a BuzzFeed-style site called something like 21 Photos Inside the Yoga Schools of the Celebrities. You've taken a topic directly related to your mailing list offering and turned it into brilliant content of its own accord.
Done correctly, this type of guest post gets a lot of shares on Facebook and also attracts your target audience because yoga school teachers will have their students, family, and friends tagging them in the post to show them these fancy school buildings.
A second example of a tactical guest post would be on a popular business website or business section of a news website.
An article like How Maria Built a $1m a Year Yoga School in a Recession would provide an opportunity for a great long-form article and a lot of interest from your target audience as well as other bloggers who might link to interesting case studies.
Just take your mailing list offering or end product and break it down into smaller subtopics. I've found this to be an extremely useful way to ensure your guest posts continue to work for you over a long period of time while making them highly relevant to all the stuff that you are going to be doing in the future.
Does Your Blog Have a Strategy?
I know a lot of bloggers out there are struggling to find a successful blogging strategy to take their blog to the next level. It's heartbreaking to hear about all the hours, weeks and even years of work that people put in and still don't see results.
Also check out our guide on best blogging platforms.
I'd be really interested to know whether you have a strategy for your blog and how it's working. Please leave a comment and let us know.