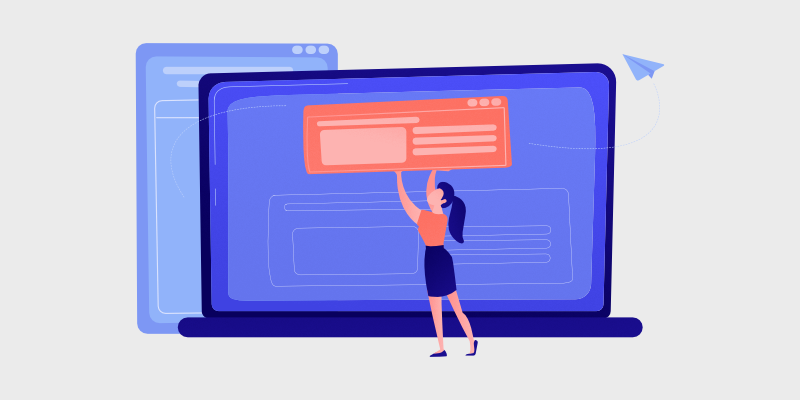 A re you looking for a related posts plugin for your WordPress blog? We'll share the top options so you can find the right plugin for your needs.
As a writer with a WordPress blog, you need to find a way to encourage visitors to read more of your content.
The easiest way to do this is by using a related posts plugin that displays other relevant posts at the end of your articles.
Since there are so many plugins to choose from, we'll help you compare the best related posts plugins. We'll go over the ease of use, features, pricing, and more.
Let's get started!
Why Do You Need a Related Posts WordPress Plugin?
Before we dive into the list, let's go over the benefits of displaying related posts on your website.
Boost Visibility of Older Content – New visitors to your blog are likely reading your latest posts but missing out on great, older content. With a related posts plugin, you can make sure your best content gets views even if it's buried under a ton of newer blog posts.
Increase Engagement – By displaying related posts, you can get visitors to stay on your website longer. The longer they stay on your website, the more likely they are to interact by commenting or sharing your content.
Improve SEO – With better engagement, higher pageviews, and more opportunities to internal link content, you can improve your blog SEO and drive more traffic to your site.
Boost Conversions – Again, with users staying on your website longer, you have a better chance of converting them. The more content they read, the easier it is to get them to sign up for your email list or buy a product.
Now that you know why you need a related posts plugin, let's take a look at the best options.
MonsterInsights is the best WordPress analytics plugin. It lets you see your website analytics reports right from your WordPress dashboard so that you can easily track who is on your website, what they're doing, and more.
It also has a powerful Popular Posts feature that lets you display top-performing articles anywhere on your WordPress site.
There are three options for displaying your popular content:
Inline Popular Posts – Show relevant articles within the body of a blog post.
Popular Posts Widget – Display related blog posts at the end of your article or in the sidebar.
Popular Products – If you have an online store, you can show your most popular products anywhere on your site to increase sales.
MonsterInsights is super easy to use and comes with 20+ pre-built templates that you can preview before choosing one for your website.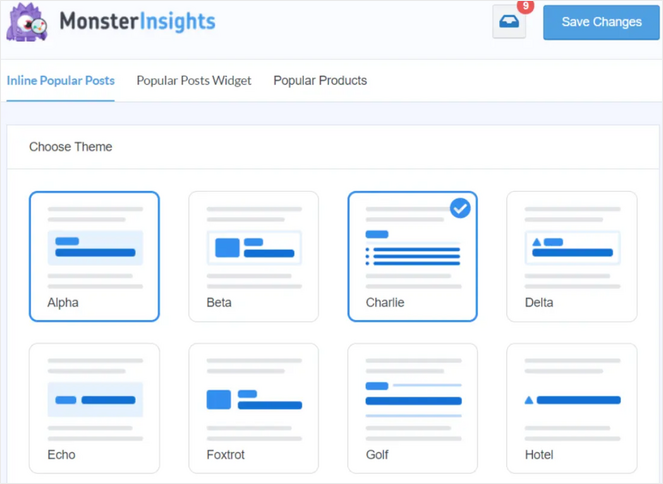 There are customization options so that you can design the template to match your website's theme. You can change the color, font size, background, icon, and more.
You can also sort the posts you display based on the number of comments and shares or manually choose which posts to display.
Plus, since MonsterInsights is an analytics plugin, it can automatically display your top-performing posts for you based on your analytics reports.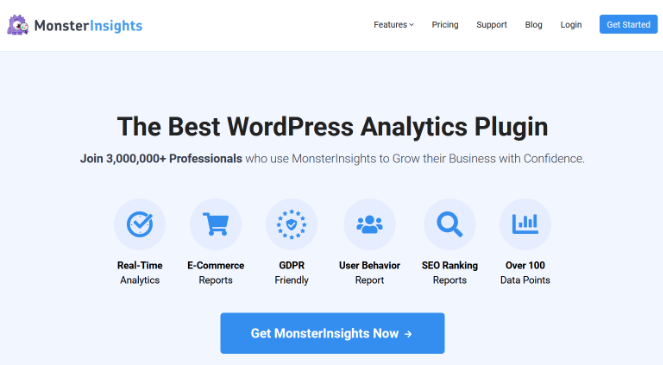 Here are the key features of MonsterInsights:
Easy to use, no coding required
Display relevant posts anywhere on your WordPress site
20+ pre-made popular post templates
Variety of customization options
Automatically display top-performing blog posts
Link tracking features
And much more
Get MonsterInsights today!
Pricing: MonsterInsights is a premium WordPress plugin that starts at $99.50/year. 
SearchWP Related is one of the best WordPress search plugins that offers a related posts extension. The Related extension is a standalone plugin that works alongside SearchWP.
With SearchWP Related, you can enable auto-appending content, which automatically adds related posts to every single post, page, or another post type that you choose.
It seamlessly integrates with your WordPress theme to match the style and design. You can also use the template loader to create your own custom related posts template.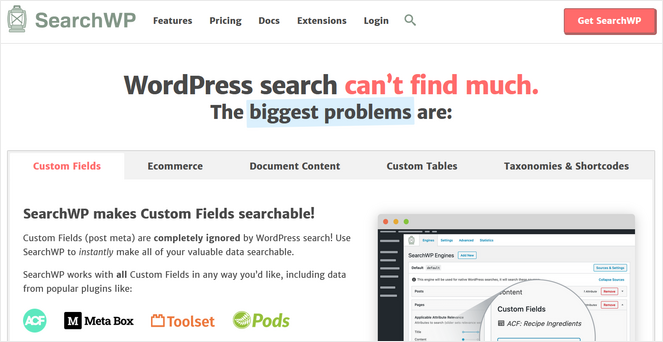 Take a look at these features of SearchWP Related:
Customize what keywords are used to determine related content
Ability to exclude specific content from related content
Support for custom post types
Detailed plugin documentation
Integrates with popular plugins like WooCommerce
And more
Get SearchWP Related today!
Pricing: To use SearchWP Related, you need the Pro plan which costs $199/year.
WordPress Popular Posts is another related posts plugin for displaying your most popular content.
It's highly customizable and multi-widget capable, which means you can add several related posts widgets to your blog, each with different settings.
You can choose to sort your related posts by comments, views, or average views per day. There's also an option to list related posts that have been the most popular in a specific time range, like within the last 24 hours, 7 days, or 30 days.
With WordPress Popular Posts, you can display thumbnails and use themes to style your related post lists easily.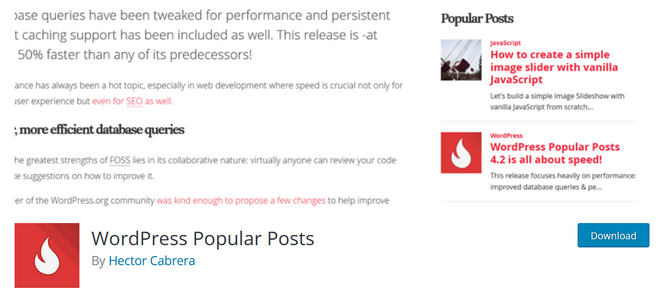 Check out the top features of WordPress Popular Posts:
Create multiple related posts widgets, each with its own settings
Use custom templates or create your own layout
Variety of sorting options
Statistics dashboard to track the progress of popular posts
Advanced caching features
Custom post type support
And more
Get WordPress Popular Posts today!
Pricing: WordPress Popular Posts is a free plugin.
Yet Another Related Posts Plugin (YARPP) is a free related posts plugin for WordPress with over 100,000+ active installations. 
It has an advanced and customizable algorithm that searches post titles, content, tags, categories, and custom taxonomies to find related content on your site.
You can easily display the related posts using YARPP's pre-built list or thumbnail templates. In addition, the custom templating system gives you full control over how the related posts are styled and displayed.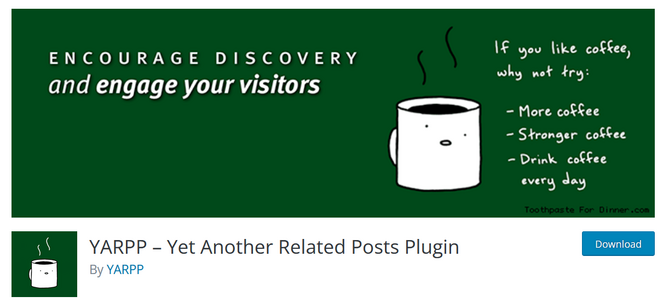 Here are YARPP's top features:
Custom templates and styles
Variety of placement options
Works with all languages
Custom post type and taxonomy support
Integrates with WooCommerce
And more
Get YARPP today!
Pricing: Free.
Contextual Related Posts is another free plugin you can use to display related posts on your WordPress blog. You can also use it to add related posts to your RSS feed.
The plugin uses your current post's title and content to automatically display other relevant posts that are interesting to your readers.
You can show thumbnail-rich related posts or a text display. It supports widgets, shortcode, custom post types, and CSS styles.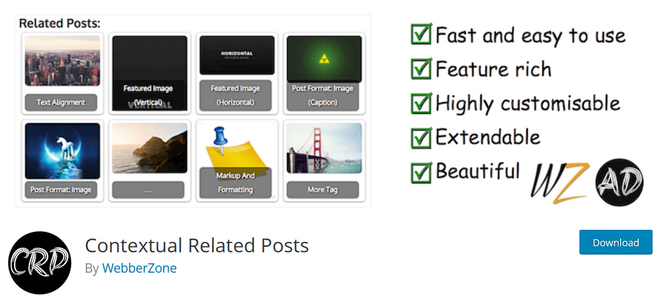 Take a look at these features of Contextual Related Posts:
Displays related posts automatically
Ability to exclude posts from the list
Inbuilt caching to reduce load time
Support for WordPress post thumbnails
And more
Get Contextual Related Posts today!
Pricing: Free.
Jetpack is an all-in-one plugin, developed by the WordPress.com team, that includes a feature for showing related posts in WordPress.
Jetpack Related Posts is easy to use. Simply install the plugin and enable related posts in one click from the Jetpack dashboard.
After that, relevant posts will be automatically displayed at the bottom of your articles. There are also various customization options to choose how your related posts look.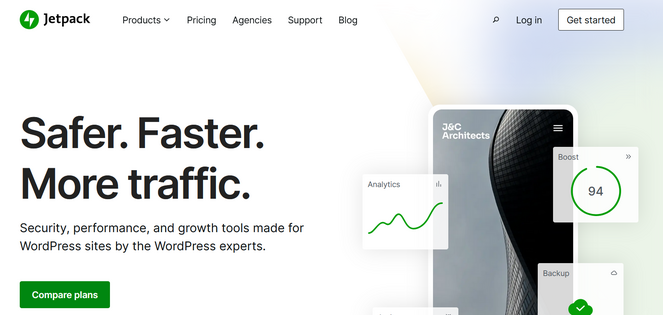 Here are the key features of Jetpack Related Posts:
Automatically display related posts with one click
Header or large visual layout
Multiple customization options
No additional load on your server
Additional Jetpack traffic tools
And more
Get Jetpack Related Posts today!
Pricing: There is a free version for download in the official WordPress plugin repository. You can upgrade to the premium version for more advanced features at $4.95/month.
Relevant is a free WordPress plugin for displaying related, featured, latest, and popular posts on your WordPress website.
The plugin displays related posts based on categories, tags, titles, and meta keywords. You can display related posts on posts, pages, and custom post types before or after the content.  
There are plenty of customization options that allow you to edit the background color, section title, description, learn more link, and more. Plus, you have the ability to display additional information like the date, author, reading time, featured image, comments number, and excerpt.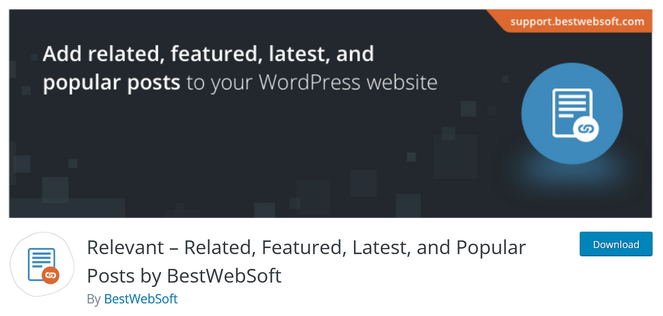 Check out these features of the Relevant plugin:
Display related, featured, latest, and popular posts easily
Featured posts change when reloaded
Ability to mark any post or page as featured
Show popular posts based on pageviews and comments
Detailed documentation and video tutorials
And more
Get Relevant today!
Pricing: Relevant is a free plugin.
Inline Related Posts is yet another WordPress plugin that allows you to show related posts on your website. Unlike other plugins on this list, Inline Related Posts only allows you to display related posts inside of your articles, not below content or in the sidebar.
The plugin automatically detects line breaks so when it places your related posts, it won't interfere with your paragraphs or headlines.
You can display multiple related post boxes in your articles and customize the style by choosing different themes and colors.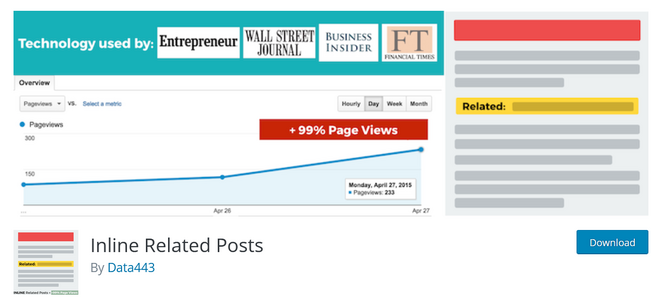 Here are the top features of the Inline Related Posts plugin:
Easily display related posts boxes inside your content
Show multiple boxes inside all of your posts
Choose from 20+ style combinations
And more
Get Inline Related Posts today!
Pricing: Free.
Similar Posts is a related posts WordPress plugin with over 20,000 active installations. This simple plugin lets you show a list of posts that are similar to the current post.
The similarity is judged on a post's title, content, categories, tags, and so on. You can adjust the balance of factors to create an algorithm that works best for your site.
You can also exclude certain posts from showing in the list, and there are multiple layout options to choose from.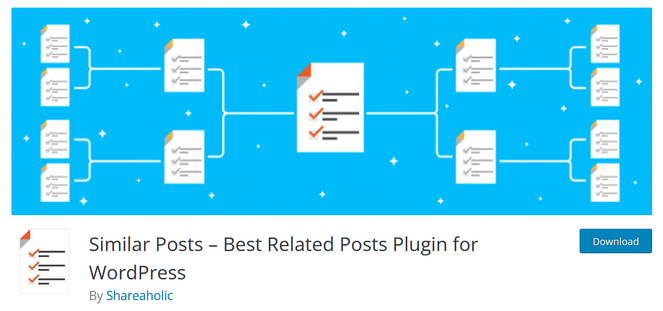 Take a look at these features of Similar Posts:
Customization and layout options
Post exclusion features
Support for RSS feeds
And more
Get Similar Posts today!
Pricing: Free.
---
With that, we've reached the end of this list of the best related posts plugins for WordPress.
Now you can choose the best related posts plugin for your needs and encourage visitors to read more of your articles.
If you enjoyed this post, you might want to check out our list of the best WordPress calendar plugins. With a calendar plugin, you can promote your upcoming online or in-person events and boost attendance.
And don't forget to sign up for our email newsletter for more helpful blogging tips!