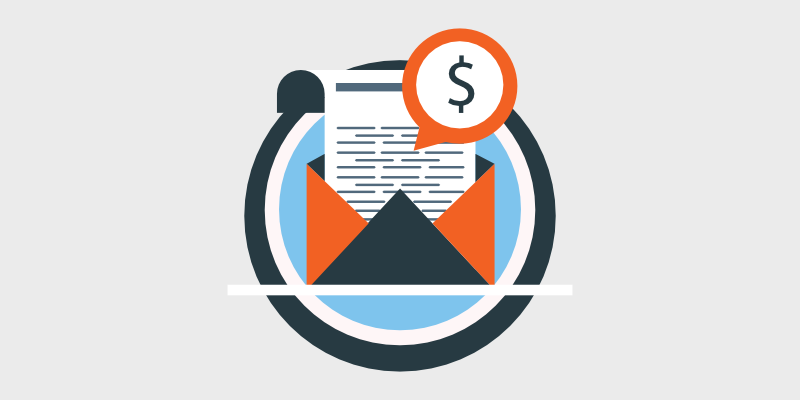 A re you looking for a Substack alternative to create paid newsletters? In this article, we'll share 10 Substack alternatives that you can use to make money with paid newsletter subscriptions.
When you start a blog, it's a good idea to create a free email newsletter so that you can connect with your audience and promote your content. 
But eventually, you should consider creating a paid newsletter. That way, you can generate recurring income from the content you send out.
Substack is a popular platform for creating paid newsletters. But it's not the best choice for everyone.
So, we'll explain the limitations of Substack and share the best Substack alternatives for monetizing your newsletters.
What is Substack?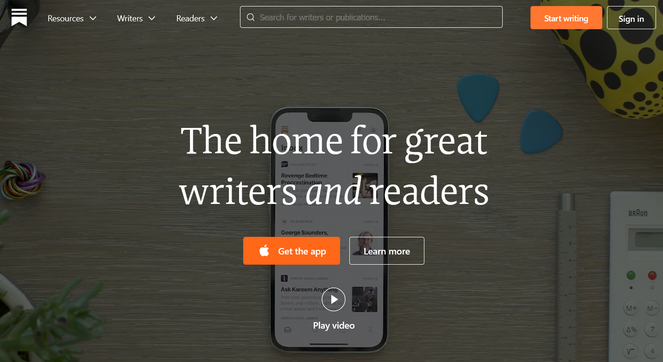 As we mentioned, Substack is a popular online platform that allows you to create paid subscription newsletters. 
Creating a Substack newsletter is super easy, there's zero technical knowledge required.
Aside from paid newsletters, you can also create blog posts on the Substack domain and choose which posts are free and which ones are only for paid subscribers.
But, there are downsides to using Substack. Let's go over them now…
Why Should You Use a Substack Alternative?
Because of the simplicity of Substack, there are very few customization options for designing your newsletters.
There are many Substack alternatives that let you have more control over the styling of your content. This lets you create content that better represents your brand.
Substack also lacks additional features like detailed analytics that will tell you how well your newsletters are performing.
And while it's free to use, creating paid newsletters with Substack might not be as profitable as you think.
That's because once you monetize your newsletters, Substack will take 10% of your revenue. That's on top of the transaction fees you'll get charged for Stripe payments.
As you'll see in this list, there are Substack alternatives that don't charge any additional fees. This allows you to keep more of the money you earn.
With that, let's dive into this list of the best Substack alternatives.
MemberPress is one of the best membership plugins for WordPress. It's used by thousands of creators who together have sold over $1 billion dollars in memberships. 
If you have a WordPress blog, you can use MemberPress to create a membership site where people need to pay a subscription fee in order to access exclusive content, like an email newsletter.
MemberPress is simple to set up and use. You can quickly create multiple membership levels, each with different prices and exclusive perks.
The powerful access controls let you easily decide which users will get your newsletter depending on the type of subscription they've purchased.
You can set up your subscriptions for weekly, monthly, quarterly, or yearly recurring payments. There's also a free trial period option that lets users try out your newsletter before they buy.
Plus, MemberPress seamlessly integrates with email marketing services like Constant Contact, ActiveCampaign, AWeber, ConvertKit, and others.
Aside from creating a paid newsletter, you can also use MemberPress to create and sell online courses, make members-only forums, sell downloadable files, and more.
The best part? Unlike Substack and some other Substack alternatives, MemberPress doesn't charge any extra transaction fees.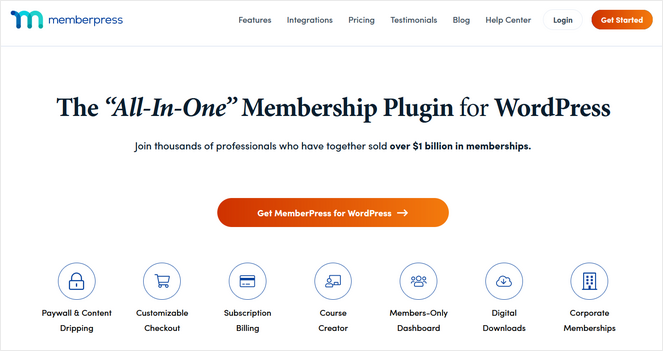 Take a look at the key features of MemberPress:
Easy to use, no coding required
Unlimited subscription tiers
Ready-made pricing page templates
Automated billing for members
Customizable coupons to sell more subscriptions
Integrates with payment gateways like Stripe, PayPal, and Authorize.net
And much more
Get MemberPress today!
Pricing: Starts at $179/year.
ConvertKit is one of the most popular email marketing services available. It's a go-to tool for creators that want to grow and monetize their audience. 
ConvertKit comes with a built-in feature to create paid newsletters.
It only takes three steps to set up: Create your newsletter product and set the price, customize your newsletter product page, and automatically send paying subscribers your newsletter.
You can also create automated sales funnels to promote your paid newsletter as well as use tags and segments to make sure you're promoting it to your biggest fans.
And like most email marketing services, ConvertKit comes with an easy email designer and pre-made templates to help you create beautiful newsletters.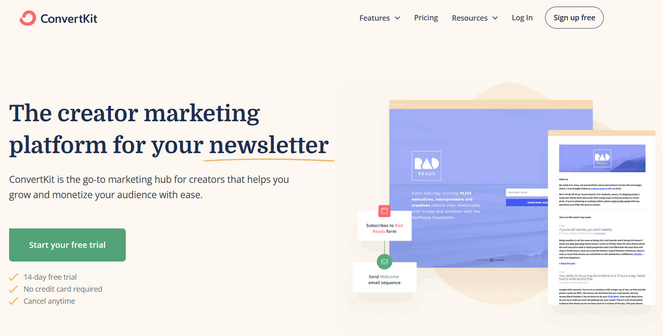 Here are some of ConvertKit's important features:
Easy to use email editor
Newsletter signup forms and landing pages
Automated email funnels
A/B testing and email stats
Works with Stripe to accept credit card payments
Integrates with many popular marketing tools and apps
And more
Get ConvertKit today!
Pricing: ConvertKit offers a free plan that you can create paid newsletters on. Paid plans with additional features start at $9 per month for up to 300 subscribers.
The downside is that ConvertKit charges a 3.5% + 30c transaction fee once you start selling subscriptions.
MailerLite is another popular email marketing provider that offers a built-in feature for creating paid newsletters. 
With MailerLite's drag and drop editor, you can easily create a landing page to promote and sell your paid newsletter.
This Substack alternative seamlessly integrates with Stripe so that you can securely collect credit card payments on your newsletter landing pages. You can choose from one-time, weekly, yearly, or custom subscriptions.
Plus, it's easy to make your newsletter engaging with MailerLite's 40+ newsletter blocks like surveys, quizzes, carousel galleries, and more.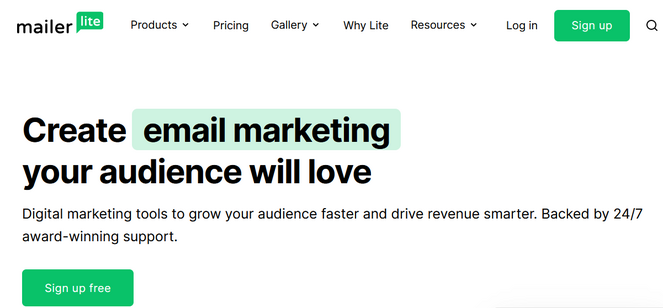 Here are the key features of MailerLite:
Easy drag and drop newsletter editor
Newsletter templates 
Free image library
Automated workflows and triggered emails
Integrates with eCommerce platforms like WooCommerce, Shopify, and Stripe
And more
Get MailerLite today!
Pricing: You need to sign up for the 'Growing Business' plan to be able to create paid newsletters, which starts at $10/month for up to 1,000 subscribers.
There's also a free 30-day trial so you can test it out.
Ghost is an open-source platform that allows creators to make money from their content. With Ghost, you can create paid newsletters, premium blog posts and articles, and more. 
Ghost is self-hosted, which means that you can download it and install it on your blog hosting service.
Unlike Substack, this gives you complete freedom to design your site, publish content, and create subscription tiers however you want. Plus, Ghost doesn't charge any extra transaction fees.
Ghost comes with a simple, distraction-free editor for creating content. The built-in newsletter feature includes segmentation features that allow you to send multiple different newsletters based on preference.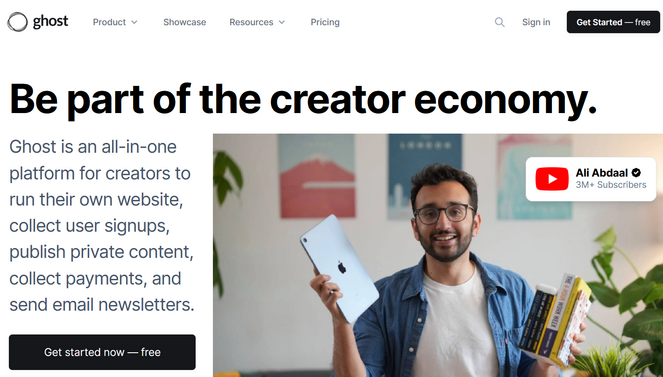 Check out these features of Ghost:
Easy content editor
Unlimited email newsletter creation
Custom email address
Pre-made themes and endless customization options
Native analytics
Integrates with many popular apps, plugins, and tools
And more
Get Ghost today!
Pricing: Starts at $9/month for up to 500 members.
WPForms is a popular drag and drop form builder plugin used by over 5,000,000+ professionals. 
You can use WPForms to create all types of forms for your site including newsletter signup forms and payment forms, which makes it a great Substack alternative.
With WPForms, you can set up automated email notifications that you can add your content or a download link to. These emails are automatically sent to your subscribers after submitting their payment details through your form.
You can collect one-time or recurring payments, add multiple payment options, and even give subscribers the option to choose how much they want to pay.
WPForms integrates with popular payment gateways like Stripe, PayPal, Square, and Authorize.net.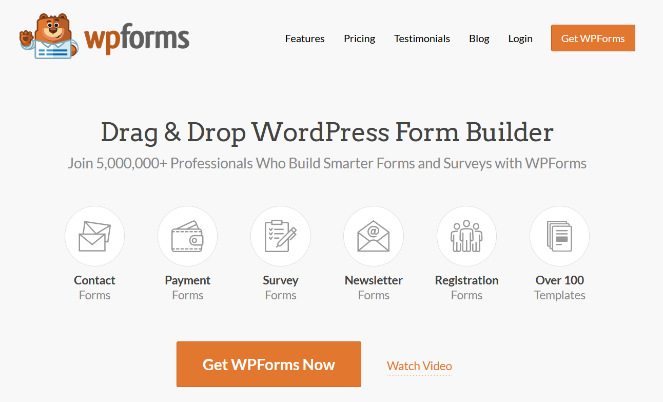 Take a look at these powerful WPForms features:
Easy drag and drop form builder
Form template library
Built-in entry management
Multiple currency and payment options
Works with many email marketing services
No extra transaction fees
And more
Get WPForms today!
Pricing: Starts at $31.60/year.
If you run an online store with WooCommerce, you can use the WooCommerce Subscriptions addon to create a paid newsletter. 
You can choose from multiple recurring billing schedules and connect with over 25 payment gateways for automated payments.
Your subscribers have the ability to manage their own subscription. They can upgrade or downgrade their plan without needing to contact you for help. Plus, automatic rebilling on failed subscription payments is supported so that you don't miss out on any revenue.
WooCommerce also doesn't take a percentage of your revenue like Substack does.
Aside from newsletters, you can use WooCommerce Subscriptions to sell a variety of subscriptions for physical or virtual products or services.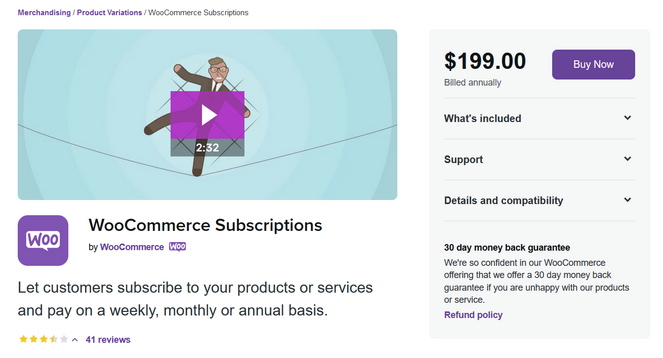 Here are some of the top features of WooCommerce Subscriptions:
Full featured subscription management
Built-in renewal notifications
Offer free trials or set expiration periods
Automatic email invoices and receipts
Detailed reporting
Subscription coupons
And more
Get WooCommerce Subscriptions today!
Pricing: WooCommerce Subscriptions costs $199/year.
It needs to be used with the base WooCommerce plugin and the WooCommerce Payments addon, which are both free.
Buttondown is a simple yet elegant alternative to Substack. With this newsletter tool, you can easily create free or paid subscriptions for your email newsletter. 
It has a minimalist interface to help you write emails quickly. The built-in editorial assistant will automatically check your emails for typos, broken links, and distorted images.
Buttondown offers a portable subscription widget that makes it easier to get more subscribers from wherever you host your website.
Plus, you can run multiple newsletters from the same account.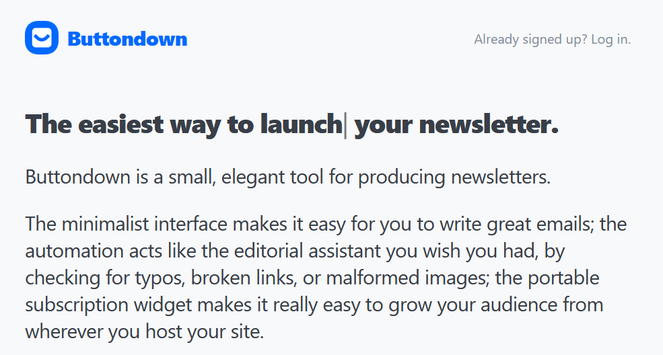 Check out these features of Buttondown:
User-friendly interface for beginners
Integrates with Stripe to securely accept payments
Charge in whatever currency you want
Option for subscribers to choose their own price
Premium analytics
And more
Get Buttondown today!
Pricing: Buttondown offers a free plan for up to 100 subscribers. Paid plans start at $9/month.
Revue is another newsletter tool that's a solid Substack alternative. Revue, which was acquired by Twitter, allows people to subscribe to your paid newsletter directly from your tweets and your Twitter profile.
You'll also get a Revue profile page where you can promote your newsletter and display past issues.
Revue offers a simple interface for creating and customizing your newsletter content. The built-in subscriber management allows you to import, update, add, or delete subscribers.
To collect recurring subscription payments, you need to connect your Stripe account.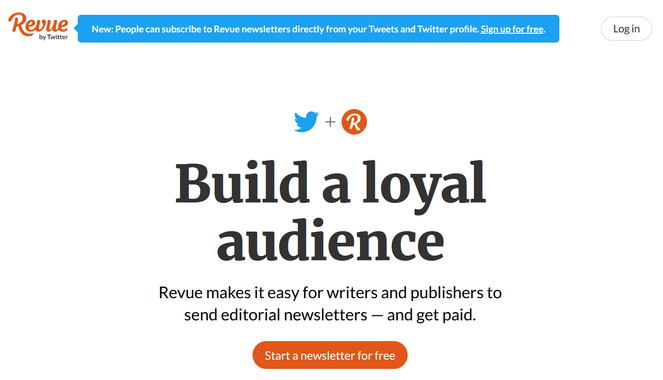 Here are some of Revue's key features:
Send emails immediately or schedule them
Embeddable subscribe forms
Detailed engagement insights
Collect subscriber feedback on each issue
Integrates with Facebook, Instagram, and Pocket
And more
Get Revue today!
Pricing: Free. The downside is that Revue takes 5% of your paid newsletter revenue in addition to processing fees.
Patreon is a well-known membership platform that's used by over 250,000 writers, artists, podcasters, and other creators. 
You can use Patreon to set up multiple subscription tiers so that your audience can support you. When they pay for a subscription, you can reward them with perks like an exclusive newsletter, private content, extra podcast episodes, live chats, and more.
Patreon offers flexible payout options. So, you can pay yourself whenever you want or receive monthly auto payments via direct deposit, PayPal, or Payoneer.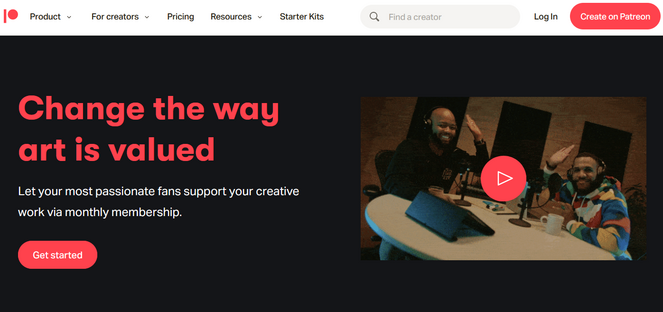 Here are Patreon's notable features:
Create multiple subscription levels
Easy payout options
Creator-led workshops
Available as a mobile app
Analytics and insights
And more
Get Patreon today!
Pricing: It's free to start a Patreon account. But, they take up to 12% of your monthly income, depending on the plan you choose, and there are payment processing fees on top of that.
Medium is a popular, free blogging platform where writers can publish content, build an audience, and earn money. 
Along with writing blog posts and articles, you can also use Medium to send customized newsletters to your readers.
The newsletter editor is simple and easy to use. You can also promote your newsletter across your published Medium stories to grow your subscriber base.
To make money on Medium, you have to apply for the Partner Program, which requires you to have at least 100 followers.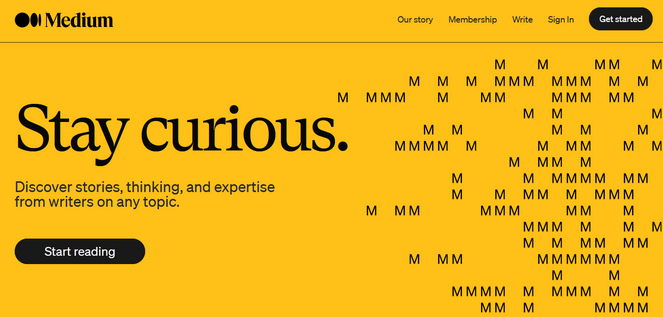 Take a look at these Medium features:
Completely free
Write unlimited posts and newsletters
Easy-to-use interface
Popular platform with lots of readers
And more
Get Medium today!
Pricing: Free.
---
That's a wrap!
We've come to the end of this list of the best Substack alternatives. We hope you found the perfect platform to create paid newsletters and generate additional monthly income.
If you liked this post, you might want to check out our guide on how to create an email newsletter. You can also take a look at this list of fun newsletter ideas for more inspiration.
While you're here, make sure you also subscribe to our newsletter to get blogging tips delivered straight to your inbox!