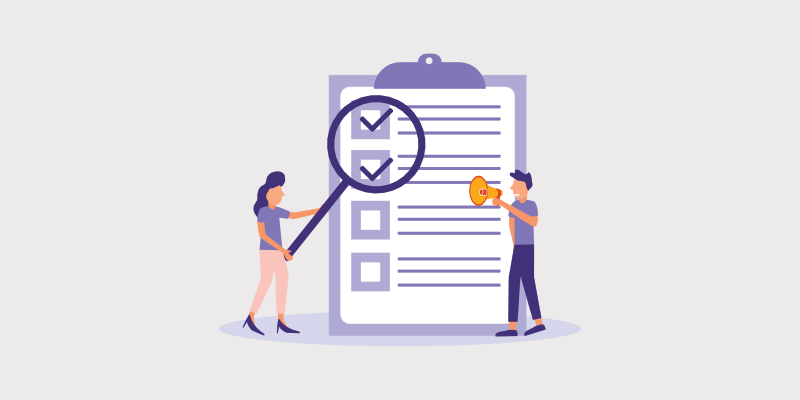 A re you looking for a WordPress survey plugin that can quickly help you run a survey on your blog? If so, then you've come to the right place.
An online survey is a powerful tool that can help you improve user experience, increase blog engagement, and help you learn more about your visitors.
In this article, we'll take a look at some of the best WordPress survey plugins in the market to help you conduct a survey on your blog.
So, let's get started!
Why Do You Need a WordPress Survey Plugin?
A survey plugin is a tool that helps you run surveys on your WordPress blog or website. Adding surveys to your blog can benefit you in a number of ways.
You can:
Learn About Your Audience
Creating surveys is an easy way to understand your visitors' interests. For example, you can ask your readers what blog topics they'd like to see from you next. This will help you easily create more appealing content for your blog.
Increase Blog Engagment
Adding a survey also improves user interaction on your blog. This leads to an increase in your blog's engagement. Instead of just reading your latest blog post and leaving your site, your readers will stay on your site longer if there's a fun survey to fill out.
Improve Your Blog or Business
The details that you collect through your survey can also be used to improve your blog.
It helps you gather valuable feedback and insights on your blog, products, services, or even your website as a whole.
You can improve the user experience, increase customer satisfaction, and improve your overall marketing efforts with the insights you discover from your survey.
With so many advantages, you'd be missing out on a ton of opportunities to improve your blog by not adding a survey plugin.
How to Choose The Best WordPress Survey Plugin
Consider the following features when you are picking the best survey plugin for WordPress:
Good Survey Form Design – A good survey plugin will make your survey forms look good. The plugin should allow you to customize your forms to the way you want them to look. It also makes it very easy to create surveys if the plugin has pre-built templates.
Ease of Use – There's no point in installing a plugin that you can't use. When choosing a survey plugin, make sure that it's user-friendly and allows you to build forms without any coding. You should preferably look for a drag-and-drop builder; it will help you easily create and customize your surveys any way you want.
Good Reporting Feature – The survey plugin should allow you to visually view your survey results, in easy-to-understand graphs or charts. Look for a plugin that can compile the data and present it in an actionable format.
Integration With CRM – If you run an online business, the survey plugin should allow you to integrate with a CRM (customer relationship management) tool. A CRM will enable you to store, organize, and manage your customer's information all in one place. Having a survey plugin that integrates with a CRM tool helps with better organizing the survey data. For example, with a CRM, you could export all the email ids you collected to email marketing services like Constant Contact.
Best WordPress Survey Plugins
There are all kinds of survey plugins for WordPress on the market. To make things easier for you, we have compiled a list of some of the best survey plugins below.
Here are our top picks for the best WordPress survey plugins:
WPForms is by far the best WordPress survey plugin on the market. It's packed with many features, and its form builder makes it very user-friendly.
You can easily create stunning surveys with the help of its drag-and-drop interface. It also has pre-built templates that can help you get started.
WPForms surveys and polls forms add-on has an excellent reporting tool. It shows you real-time results of your surveys, and it can automatically compile the survey data and create graphs and other visuals.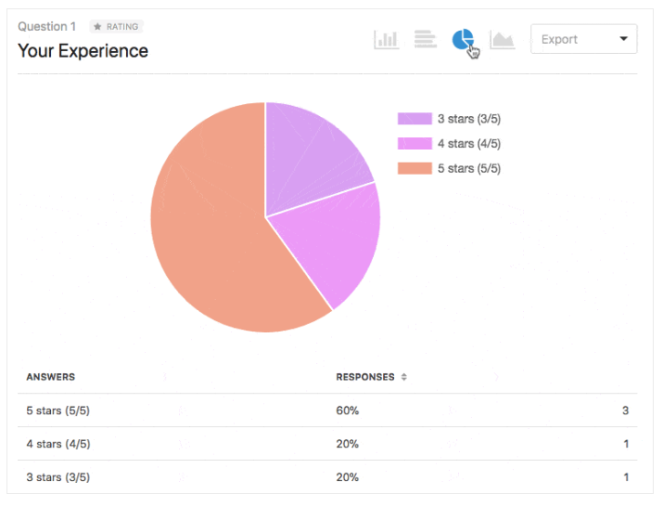 You can also export the survey responses and create your own reports if you want.
WPForms offers more than just polls and surveys. With this plugin, you can create simple contact forms, payment forms, NPS surveys, order forms, cart abandonment forms, and so much more.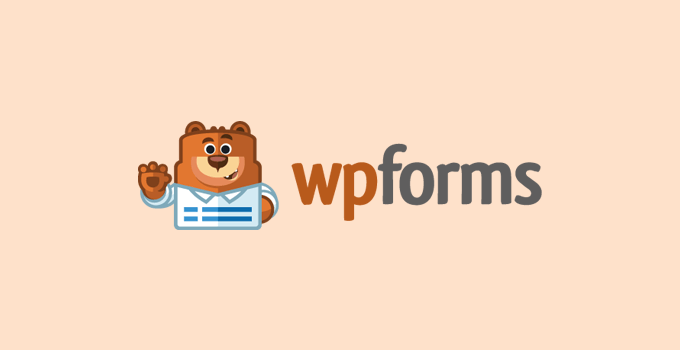 Here are some of the top WPForms features that you can take advantage of:
Easy drag-and-drop builder
Customizable survey fields
Dozens of ready-made form templates
Integrates with popular email marketing services
Powerful conditional logic for surveys
Real-time polls report
Get WPForms Now »
You can try it out using the WPForms free version. But, you need to upgrade to the pro version to access the survey and polls feature.
Formidable Forms is an advanced form builder with many features, including the survey and poll functionality.
The plugin gives you access to different form responses fields like checkboxes, dropdowns, radio buttons, and more.
This plugin has a drag-and-drop functionality that helps you build complex surveys in a matter of minutes.
Just like WPForms, this plugin also has advanced data reporting features. You can easily view the survey results in the form of graphs, charts, tables, and other visualizations. It also makes it super easy to share these results with your blog visitors and social media through its embed feature.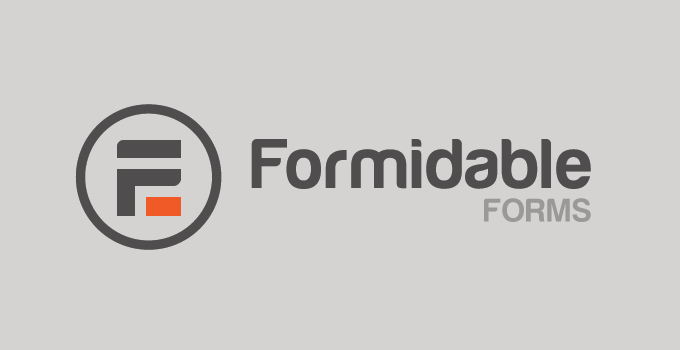 Let's look at some of the important features of Formidable Forms:
Beautiful form designs and templates
Drag and drop survey form builder
Online calculator forms
Smart question branching
Mobile-optimized
Integrates with email marketing services, CRMs, and more
Get Formidable Forms Today »
Formidable Forms also has a free version so you can try it out.
YOP Poll lets you create surveys and polls and embed them across your WordPress blog with ease. It allows you to manage and create surveys from your WordPress dashboard, so you won't have to go anywhere else. You also get access to customizable templates. You can pick the one that best matches your site's design.
YOP Poll also lets you schedule polls, set limits on votes, and restrict user access based on their IP addresses or usernames.
YOP Polls gives you high control over data reporting. You get to choose what information you want to display and which information you want to keep private. But the downside is that it does not visualize your data through graphs and charts, you'll have to do that on your own using third-party plugins.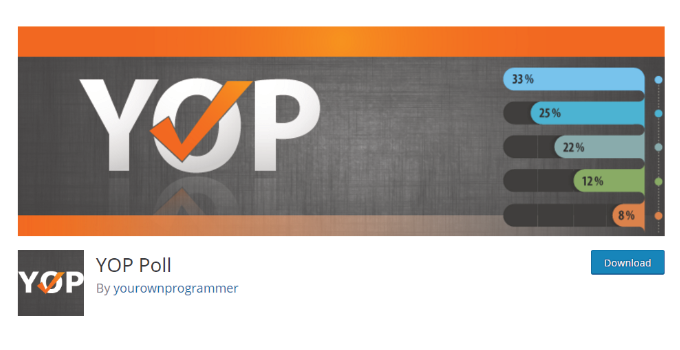 Here are some features of YOP Polls:
Easy to use
Runs multiple polls at the same time
Easy to share across your website
Automates poll scheduling
Allows you to customize your polls
Get YOP Poll Today »
Crowdsignal, formerly known as Polldaddy, is a free WordPress poll and survey plugin. This plugin is solely dedicated to creating polls and surveys on WordPress.com. You need a WordPress.com account to get the plugin API key to use it.
Note: At Blog Tyrant, we always recommend using WordPress.org for your blog, instead of WordPress.com. Check out this post to learn the difference between WordPress.org and WordPress.com to learn more.
Crowdsignal's drag and drop interface makes it very easy to create surveys and polls, and you can customize your surveys any way you like. It also enables you to change the survey styling settings, sharing settings, and results sharing for every survey you create.
Crowdsignal also includes a captcha to block spam and also has basic IP filtering to prevent duplicate responses.
The downside is that its free version is very limited. Unlike other plugins in this list, you won't create any other form besides surveys with Crowdsignal.
The free version also adds a branding logo to the surveys you create. This can be very intrusive and can only be removed if you buy their premium plan.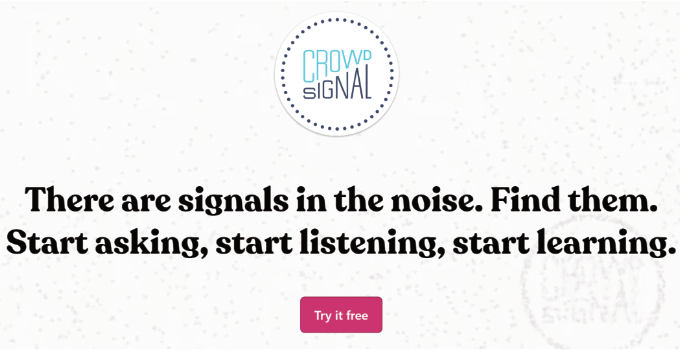 Let's look at some of Crowdsignal's features:
Simple and easy to use
Generates easy-to-read reports
Various survey templates
Shareable on your website and social media
24/7 customer support
Get crowdsignal today »
Gravity Forms is one of the longest-running WordPress form plugins in the market, and it comes with many add-ons to help you build any form you want. To create surveys and polls, you will need to get their surveys, polls, and quizzes add-on.
Gravity Forms has an easy to use drag-and-drop form builder that makes it very easy to create surveys and polls.
The plugin also allows you to set limits on the number of responses you get and also lets you create branching surveys that change based on previous answers.
The reporting feature isn't as useful as the other plugins in this list. You will only be able to see the results of the survey from the admin area. It does not create any visual reports. If you want to create graphs and charts, you will need to export the CSV data and use a third-party tool.
Customizable as it may be, Gravity Forms isn't the most user-friendly plugin. It requires some coding knowledge before you can fully utilize its customization features.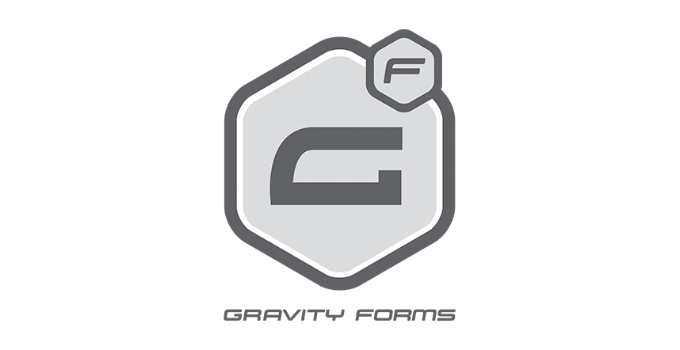 Some feature of Gravity Forms are:
Drag-and-drop form builder
Email notifications
Prevents spam
Mobile-friendly forms
Integration with email services
Add-ons support
Get Gravity Forms Today »
Quiz and Survey Master lets you create quizzes and surveys for your WordPress blog. The user interface isn't the most user-friendly, but you will find detailed documentation on their website to help you create engaging surveys and quizzes.
The free version has many features. You can create surveys with standard fields or create multi-page surveys. You can also create quizzes with leaderboards, interactive answers, and scoring.
The only downside is that you won't be able to access the data reporting and analysis feature unless you purchase the plugin's premium version.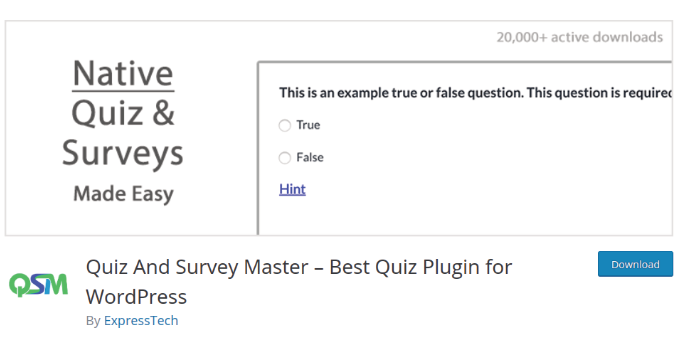 Here are some features of the Quiz and Survey Master:
Interactive quizzes with leaderboards
Sends thank you email to people who completed the survey
Multi-step surveys for high engagement
Get quiz and survey master today »
WP-Polls is a very simple plugin that lets you create polls on your WordPress blog. Just like Crowdsignal, WP-Polls doesn't have a form builder. The absence of a form builder makes it very difficult to customize your survey forms. You will have to rely on their pre-built templates, or you will have to create your own custom CSS code.
WP-Polls is best for creating simple voting polls, it may have limited features and customizations, but it gets the job done without much fuss.
WP-Polls has a decent reporting feature. Users can see the results of the poll immediately after they submit their votes.
Keep in mind that you can only collect responses through checkboxes or radio buttons with this plugin, which means that you won't have much data to play around with.
WP-Poll stores users' responses in logs in the admin area where you can see how they voted. It also helps you prevent spam by storing the IP addresses in the admin area. You can filter the duplicate votes out by going through the list of IP addresses.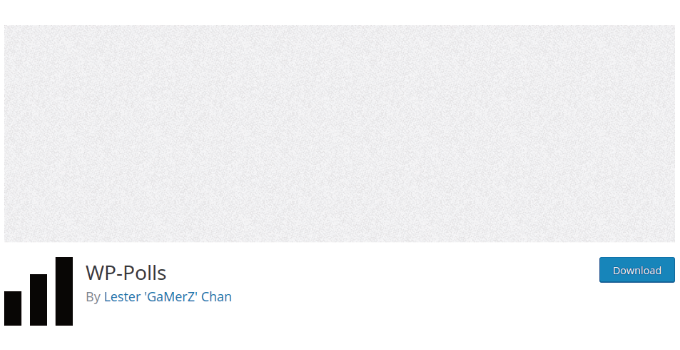 WP-Polls features:
Easy to create survey and polls
Simple functionality
Allows data storing
Get WP-polls today »
RafflePress is a popular giveaway plugin for WordPress, but many people don't know that it also has a survey and polls feature.
With RafflePress, you can conduct a survey while running a giveaway on your blog. This can bring more online growth and insights into what your audience wants.
RafflePress has a neat reporting feature. It automatically generates charts and graphs for all your survey responses. You can easily view them on your WordPress dashboard.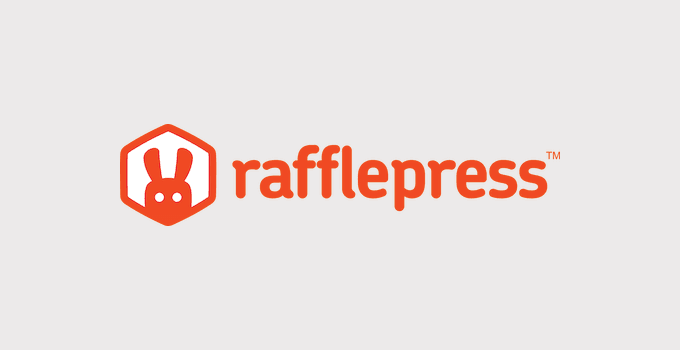 Check out these key features of RafflePress:
Easy to use
Email marketing integration
Clear data presentation
Social media integration
Free giveaway templates
Get Rafflepress today »
Use the free version to try out this plugin before you buy it.
And there you have it! We hoped our article helped you with finding the best WordPress survey plugin for your blog. You can try any one of them and see which best fits your business needs.
If you are a beginner, then WPForms is the best option for you. It's easy to use and allows many customizations options.
If you liked this article, check out our guide on the best marketing automation tools and our list of the best WordPress plugins for bloggers.
And don't forget to sign up for our email newsletter for more helpful blogging tips!