photo credit: JD Hancock
So I've been using Pop Up Domination here on Blog Tyrant for a few months now and decided it was high time I did a review. A lot of people ask me about how well it works and whether I would recommend it to my readers.
Let me start by saying that in the last two months the pop up ad you see on this site has landed me 1663 subscribers. Nothing to laugh at.
In this review I am going to show you how Pop Up Domination works, its features and tools and then tell you what I really think about pop up ads on blogs.
NOTE: This is not a paid review. I have never done and will never do a paid review on Blog Tyrant. I only recommend things to you if I really believe in them. The links in this post are affiliate links so if you purchase after clicking here I will earn a small commission.
Read the rest of this amazing literary work…
A lot of people have been asking me how I hide or exclude pages from my WordPress navigation menu so that they don't show up when people visit the site.
Its pretty easy so I thought I would make a quick tutorial video to show you how.
Why would you want to do this?
The main reason for doing this is because you might have your free eBook giveaway located on a WordPress page. Obviously you don't want that to be in your menu otherwise no one would subscribe because they can just get it from there!
Another reason might be because you have a landing page or squeeze page set up that you only want visible when people arrive through the correct channels. For example, if you have an advertisement placed on another site somewhere directing people back to your product, you might want them to go to a custom made page as opposed to just a homepage.
This is a really cool little feature to know if you want to publish content but not have it seen by everyone right away.
Any requests?
I know I know… its been a while since I've done a video. If you have any requests for tutorials just drop me a comment and I'll try to make it happen.
photo credit: Pink Sherbet Photography
Okay so I've been blogging for a long time now. I've sold a few blogs for around $20,000 and manage to work full time from home.
But there is something (read: a lot of things) I'm still not sure about. Something still bugging me.
Long vs short posts.
In this article I want to do a bit of an analysis on long vs short blog posts and which is a better idea and why. I'd really like your own opinion on this one to see what has worked for you.
Read the rest of this amazing literary work…
We all want a huge mailing list. I'm guilty of it. Take a look around the archives of Blog Tyrant and you'll see all the references I make to building a huge list.
But, if I'm honest, a huge list is totally irrelevant unless the subscribers are engaged.
So what's more important? Building huge relationships.
In this post I want to take a look at why you need to get your list engaged and addicted to your content and give you some tips on how to do it.
Read the rest of this amazing literary work…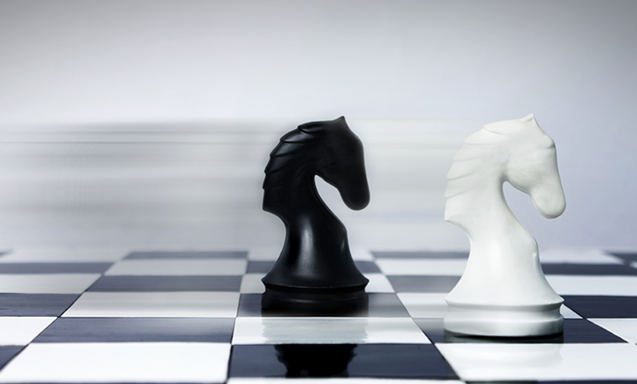 So you want to learn how to increase your download speed? Who wouldn't?
Recently my area got upgraded to ADSL2+ and with it my speeds increased quite a lot. And you know what else increased? My productivity.
I was really surprised at how much the speed of my internet increased the amount of work I could get through; whether it was sending files, downloading and uploading images to blogs, or just loading new pages to read.
And more importantly, I was shocked at how much extra speed I could get through my line by tweaking a few things around my house.
In this post I am going to show you a few ways you can increase your internet speed. These are things you might not know about.
Read the rest of this amazing literary work…
How would you react if I told you the whole purpose of your blog or site's navigation bar and sidebar is to maximize your conversions? Would you agree?
Well, I'm saying it!
Yes, navigation is for helping people get around to the different areas of your site but it is mainly for helping to funnel them towards your product or sign up form.
In this post I'll be looking at why your navigation needs to focus on getting conversions and not just helping people browse around.
Read the rest of this amazing literary work…
The world is in a debt crisis. Governments are bailing out the banks. But, there is no one to bail us out. So we have to cut our debts. And as I found out this week, it is possible to cut many of your blogging, office and home bills by up to 55% with as much as a phone call.
I even got a new iPhone!
In this post I am going to show you what I did this week to cut many of my home [office] bills with just a few hours work.
After that, I'd like to see as many comments as you can muster with all your debt and expense reduction tips and tactics.
They all have to be legitimate and totally legal.
If you know someone in a tricky financial situation please forward this post to them. I'd like to accumulate as much expense-reduction knowledge as possible for anyone out there who is struggling.
Read the rest of this amazing literary work…
Blogging is so competitive these days that written content is often not enough. And as Apple continues to grow, smart phones become smarter and iTunes gets bigger, a podcast from your blog is a good way to find new audiences and reach your fans using something different.
But how to podcast?
Setting one up can be annoying, especially if you are a beginner. However, it is something that is so worthwhile I wanted to write an instructional post to let you know how.
In this post I'll go through all the things you'll need to set up and record a Podcast including a final step by step review of the whole process. I really hope to hear some of your Podcasts soon!
Read the rest of this amazing literary work…
photo credit: erin MC hammer
I don't do much right here on Blog Tyrant (due to laziness) but it is clear that I do get a lot of comments. Normally its between 60 and 90 and sometimes as much as 250.
And as much as I bang on about the importance of email subscribers, the comments I get on this blog from my amazing readers is what keeps me going. It is what makes the blog appear alive and well and it is those comment-leaving angels that spread the word on social media.
In this post I want to show you some of the most engaging comment areas that you will find on a blog and talk about why they work so well. Hopefully it will inspire you to update and tweak your own comment areas in order to make them more attractive and enticing to your readers.
Read the rest of this amazing literary work…
One of the most common questions I get asked is how I get my WordPress blog comments to redirect to a fancy little "thank you" page. In fact, I probably get one or two emails every week asking me how it is done.
Getting your comments to redirect like this is an extremely good idea because it allows you to develop your relationship with a first-time commenter as well as getting them closer to sign up to that ever important mailing list.
In this post I'm going to show you how you can redirect your first time comments to a squeeze page.
Read the rest of this amazing literary work…