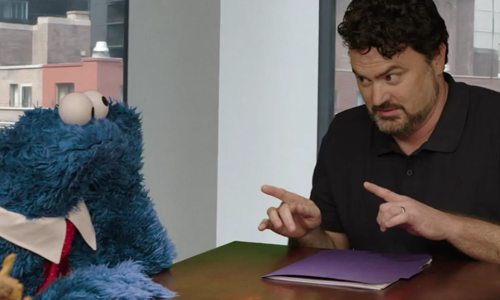 Tim from Double Fine negotiating publishing rights. Courtesy Double Fine.
Let's be clear. This is not just a post about raising funds. It's a post about building a community.
And yep, that figure is totally real. A company called Double Fine used Kick Starter to raise over $2,000,000 from random individuals in just over two weeks.
It was totally amazing.
In this post I want to show you how Kick Starter works but also show you a few really important community-building lessons that you can learn from this amazing online event.
Read the rest of this amazing literary work…
We all know how obsessed I am with email subscribers. Most of my guest posts are about how to get more of them.
And we all know that I really like Aweber for an all-in-one service that builds opt-in forms, manages the database and let's you send out nifty emails.
But what if I told you that your email subscriber stats were lying to you?
Would you be worried?
In this post I want to show you a couple of very important things to understand about your email subscriber statistics. It could be the difference between a big success or a lot of failures.
Read the rest of this amazing literary work…
Everyone wants to be really big on Twitter.
Thousands of adoring fans, people who Tweet your blog posts and an instant flow of traffic for everything that you do.
Here are 28 articles that will help you get really big on Twitter. I've read all of these (some a few times) over the years and think they have some great insights to provide.
Oh, and at the end I'll give you 1 big tip that will bring everything together.
Read the rest of this amazing literary work…
Social media is not going away. And if you are a small business you wouldn't want it to.
Blogs, Facebook, Twitter, Youtube… the list is huge (and possibly overwhelming) but the potential for growing your business, expanding your customer base and making more money is just as vast.
Some small businesses are now using social media to grow profits. Others are struggling to navigate the jungle and are making mistakes along the way.
In this post I'm going to talk a little bit about what you need to be doing if you want to get in on the action.
I'll answer all the questions you'll need to know including:
What is social media?
What social media sites should your small business be using?
How do you get started on the most important sites?
How do you use social media to grow profits?
What strategies and tools will help you grow faster?
What have the best social media users been doing? (Case studies)
What are the dangers of social media?
Let's jump right in! You've got over 3,500 words to get through.
Read the rest of this amazing literary work…
Blogging is quite an introspective art.
Sure, we write for other people (sometimes thousands of them) but we also spend time looking inwards and asking ourselves important questions about who we are and what we are doing.
And as your blogging career progresses there are a few really big questions that you will need to ask yourself.
This post is a bit of a depart from my usual 2,000+ word essays. I'm just going to show you seven questions that I have asked myself over the last 5 to 10 years.
Hopefully you can jump ahead and learn the lessons now – some bigger than others.
What questions do you think are important to ask?
Read the rest of this amazing literary work…
The sidebar is an often misunderstood part of a blog or website.
99% of the time you will see it clogged up with social media icons, affiliate ads, email subscription boxes… the list is endless.
But is your sidebar really working for you? Is it working as smart as it could be?
In this post I am going to show you five ways to make your blog's sidebar work a lot smarter.
Read the rest of this amazing literary work…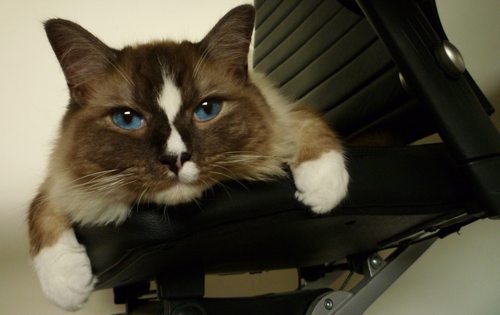 Have you met my cat? He's really into my work chair.
His name is Cino (as in cappuccino) and the other day we were sent a reminder that it is time for him to visit the vet.
A cool postcard (below) arrived with an awesome picture and a crafty little message encouraging us to make an appointment.
And this got me thinking: when was the last time I sent a reminder to my customers?
In this post I'm going to show you a few things about getting back in touch with your clients, blog readers and contacts. Its a great way to develop the relationship and eventually make more money.
Read the rest of this amazing literary work…
Recently Kelci asked me over on my Facebook Page about SEO for idiots. I decided to do a full post on it (isn't she lucky?) because it is such a cool and expansive topic.
So what exactly was her question? Here it is:
Found your blog the other day and have learned MUCH more than the previous 100 blogs I had found combined. I see that you have an article about SEO secrets below but I was wondering if you can direct me to like an "SEO for idiots" type of thing… I really need to understand the basics.
So here you go Kelci. Here are the 10 basics of blogging search engine optimization.
Oh, and this isn't really for idiots. None of my readers are idiots. And if you are learning about SEO so you can grow your blog you are a long way from being idiotic.
Read the rest of this amazing literary work…
If you want people to read your blog you need to give them valuable, useful content.
If you want people to become loyal to your blog you need to give them an authority statement.
In this post I want to talk about what exactly an authority statement is and how it can have a dramatic impact on your blogging career.
I'll also show you a few examples of people who have done it extremely well.
Read the rest of this amazing literary work…
Want to grow a successful blog? You need to teach your readers a few things.
As my blogs grow (this one in particular) I realize that there are a few key lessons that I need to teach my audience if I want to succeed.
In this post I'll talk about what those lessons are and why they are important.
Read the rest of this amazing literary work…