45 Comments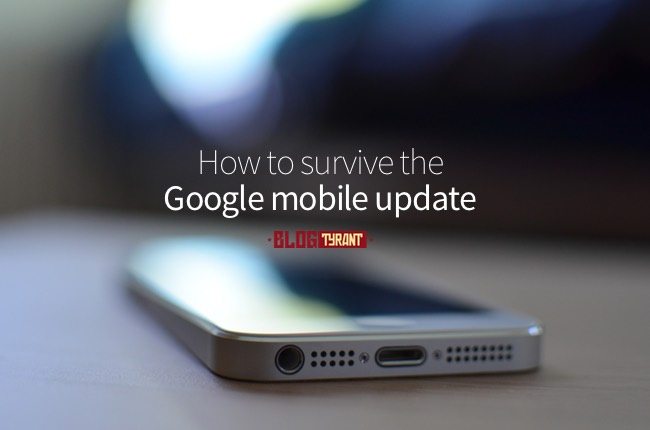 There's a lot of buzz this week about how Google is changing its mobile algorithm to prioritise websites that have a mobile-friendly website.
What this means is that if your blog or website isn't responsive or at least using a mobile-version plugin, you're going to see a drop in traffic from smartphone and tablet Google searches.
For some businesses it could even mean close of business.
I'm not exaggerating.
In this post I'm going to give you some information about this whole shebang and some quick ways you can make sure you not only survive but profit from the latest update.
FIND MORE ARTICLES