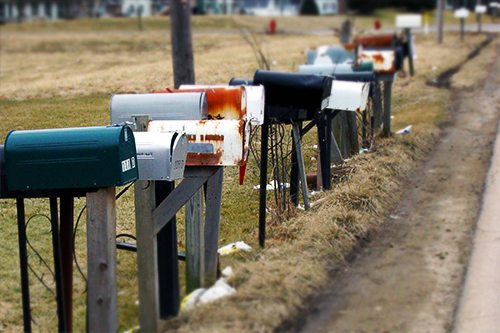 You want to know what the really rich guys do that the rest of us don't?
They use maths.
They use statistics.
They measure, track, tweak and remove as much guesswork from their business activities as possible.
And as my traffic and readership continues to grow I'm starting to see why. A small change in my opt in form design could result in dozens of missed email subscribers every day. And that works out to a lot of potential customers down the track.
I've made a video to show you how to create a split test for your opt in forms to mathematically get more email subscribers.
The post that follows is a bit of background in to what is going on and why everyone should be doing it.
What exactly is a split test?
If you are new to all this stuff you are probably wondering what the heck a split test is!
Read the rest of this amazing literary work…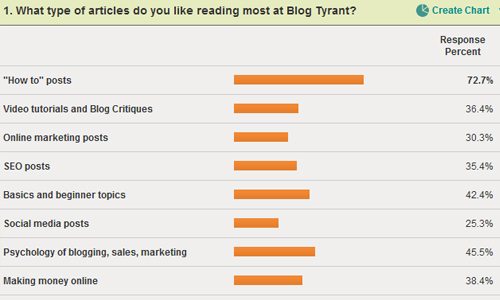 Feedback is one of the most important things your readers can give you. [Tweet this quote]
And one of the best ways to get that feedback is to create an awesome survey that your blog readers actually enjoy filling in.
In this article I'm going to show you:
why surveys are so important for your blog's growth
what WordPress plugins you can use to do a basic survey
strategies for making sure you get the right answers
how you can develop a more in depth and free survey for your mailing list
how to use the information properly
extra resources to master survey question writing
As always, if you have ever conducted a survey and have some insights to pass on please leave a comment and let us know.
Let's get started!
Read the rest of this amazing literary work…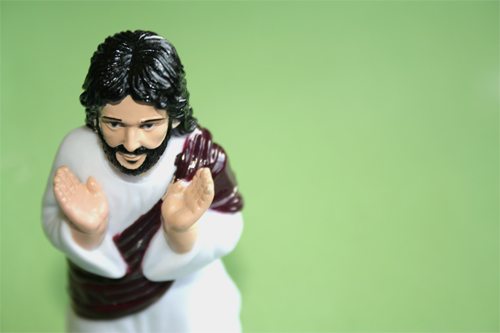 When you first start getting interested in blogging, online marketing and social media you feel like you need to be everywhere.
You start with your blog and then slowly (or not so slowly) branch out into writing on other people's blogs.
Then there is Twitter, Facebook, YouTube, LinkedIn and Tumblr.
And now we have Pinterest sending more traffic than a lot of those things combined.
So at some point you have to ask a very interesting question: how important is it to be everywhere?
Let's take a look shall we?
Read the rest of this amazing literary work…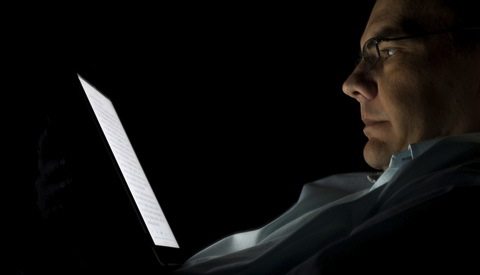 You know the drill. You create a free eBook and then you give it away for free to get more email subscribers.
It's a tried and tested method that has worked wonders for years.
But lately people have been saying the method is dead in the water. They reckon it's lost it's effectiveness because people are clued in to the method.
Well, I'd like to say a few things about that. I'd be interested to see what you think about the matter too.
Read the rest of this amazing literary work…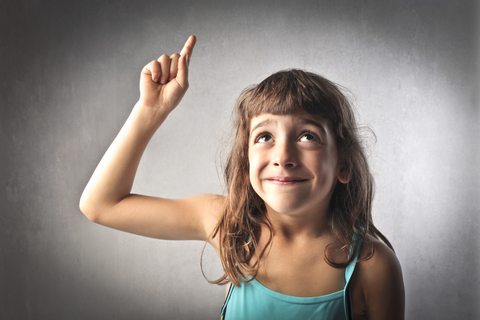 Today I thought we'd do something a little bit different.
Instead of me telling you what I think about something I'd like to hear your opinions.
So here's the question:
Would you prefer new comments to appear first or last on Blog Tyrant?
You see, the traditional way to display comments is in descending order meaning that the first person to comment retains the first position and every one else goes below him or her.
But you can also do it the opposite way whereby the newest comments appear first and the older comments gradually move down the page.
So which one do you think is best?
I'd like your answer to address two things:
What would get the most comments?
The first thing, of course, is which method do you think would encourage the most comments? Would you like to be "rewarded" for being first and getting the top spot or do you think you'd be more likely to comment if yours appeared at the top for a period of time?
What is the best user experience?
The second point is extremely important for me and that is what fosters the best user experience? Do you think you'd be more likely to engage in an ongoing conversation one way or the other?
I really love hearing all of your opinions; there are a lot of smart cookies on this site.
Please leave a comment below and let me know which method you prefer and why. Hopefully we can get some insights in to how people think about commenting which you can apply to your own blogs.
Photo: © Bowie15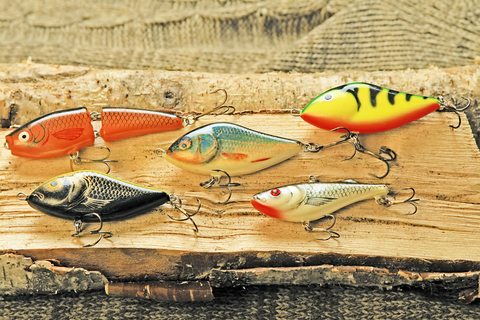 I really love online marketing that focuses on capturing loyal, focused email subscribers. In my first year on Blog Tyrant I got over 4,000.
And one of the things I noticed was that the type of post structure I used had a real impact on how many people subscribed by email.
Let's take a look at five link bait post structures that really get people motivated to read, share and eventually give you their email.
Is link bait a dirty term?
I know a lot of bloggers think that link bait is a little bit dirty, perhaps a bit black hat.
Read the rest of this amazing literary work…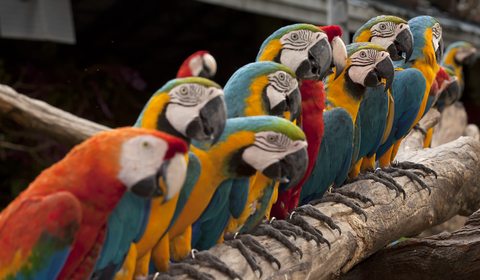 When I launched Blog Tyrant over a year ago (can you believe it?) I instantly got lucky.
I hit the front page of Delicious in the first few weeks and had tens of thousands of visitors who subscribed, tweeted and told their friends.
My career as the Blog Tyrant was born… thank heavens.
And from the beginning I decided that I wasn't accepting any guest posts, even if Seth Godin himself wrote to me. A lot of people thought this was a strange decision.
So why did I do it?
Read the rest of this amazing literary work…
So, you want to start a blog on the best blog hosting? Watch this little video first and then move on to the full blog hosting review below. It will explain everything you'll need to get started.
Now to the blog hosting review itself where you're going to learn all about:
Why a WordPress blog hosted with BlueHost is the best option for new bloggers.
Why you should avoid free hosts and blogging platforms.
A step-by-step guide on how to start a WordPress blog on BlueHost in 10 minutes.
The sweetest features BlueHost has on offer.
Much, much more…
But why am I writing about this?
Well, I get a lot of emails from readers asking where they should start and how they do it. It can be a really scary and stressful time if you feel like you are doing it all alone.
Click here to visit BlueHost (opens in a new tab). It's where I started my first professional blog and where I think you should too. Free domain name, one-click WordPress installs and 24/7 live support staff.
Quick note: I will earn a small commission if you buy a hosting package from one of my links at no extra cost to you. Thank you for your support! This helps to keep Blog Tyrant online for everyone. Please make sure Blue Host is right for your needs before purchasing.
Blog hosting confidence: 850,000 bloggers can't be wrong
Now I'm sure there are going to be readers who disagree with my praise of BlueHost in favor of their own host. And I am more than happy for them to do that.
The reason I am calling BlueHost the "best blog host" in this hosting review is because they have been the best for me. My goal with this post was not to do a review of all the options out there.
My goal was to give new bloggers confidence that they are making a good decision. I hope that after reading this post people might stop the search for a host, sign up with Blue Host and get on with the real important tasks like blogging, social media marketing and building an email list.
Remember, BlueHost is used by over 850,000 bloggers. That's pretty impressive!
Here are some of my Twitter friends who also use Blue Host:






Sometimes you just need to know that someone else has already done what you are attempting to do. A little confidence boost can really help people along.
Why you should avoid free blog hosting like Blogger, Tumblr & WordPress.com
I need to start this post by explaining the difference between freely hosted blogs and paid professional hosting and why the free guys fall short.
Let's start with a quick graphic I made showing you the difference between WordPress.com (the free one) and WordPress.org (the one we're going to install on BlueHost).
What is a freely hosted blog?
The freely hosted blogs are the ones that most people turn to when they want to give blogging a try. The common ones include Blogger, WordPress.com (very different from self-hosted WordPress), Tumblr, Live Journal, etc. You sign up for an account and they give you a blog.
Why are they good?
These blogs are nice if you are really really early on in your career and you want something that is free and easy to use with minimal chance of mucking it up. Tumblr especially has other advantages like being able to reblog other people's posts. Each of these sites does have its own advantages and will work well for some people. However, I have always believed that their limitations far outweigh their advantages.
Why are they not good enough for real money making?
If you want to grow a blog or a website to make money you need your own domain name and self hosted blog. The free ones are just too limiting. So why aren't they good enough?
Very limited control
Most free blogs don't allow you to tweak the coding which makes up the framework of the site. This might sound a bit daunting for a beginner but one day you will need to get in there and change the code (or pay someone to) in order to add new features and updates.
You don't own it
The biggest drawback for me is that you don't really own your blog – the provider does. Why would you want to spend years building up an asset that you don't fully own or control? That is a deal breaker for me.
Not as good for Google rankings
It is well known that Google doesn't give as much weight to free blogs on their search results. Why? Because they don't rate them as being as authoritative. By hosting your own blog with your own domain name you are signalling to Google that you mean business.
Limited design options
On a self hosted blog you can upload your own themes, hire designers, etc. You can tweak the layout and change the total look and feel. With a free blog you often can't. You are normally stuck with whatever the free blog host offers which means that your blog will look like a lot of others.
Bad for branding
Something a lot of people don't realize is how important it is to have your own domain name. Now, you can do this on some of the free hosts now but it is mostly the area of self hosted blogs. This is very important for building up your brand over the years.
The most flexible, powerful and professional way to run your blog is with its own domain name and own host.
What is the main disadvantage of a self-hosted blog?
Some people say that it is more complicated to start a self-hosted blog but that really isn't true. These days hosts like Blue Host have one-click WordPress installation so once you've signed up for your account it's actually really simple.
It is also important to remember that if you initially start on a free blog and then want to move to your own self hosted set up you will experience more issues than if you had just started with the paid host to begin with. Changing from free to paid hosts can be very stressful and negatively impact your Google rankings.
Blue Host also has 24 hour live support and they will help you with any problems you have along the way.
What are the costs of a self hosted blog?
The beauty of this is that it is really, really cheap to host your own blog. All you need is a domain (free for the first year) and a hosting package from BlueHost for $3.95 a month. This is a special discounted rate BlueHost has given Blog Tyrant readers.
Even though Blue Host offer a money-back guarantee, please make sure they are right for you financially before choosing them.
Why I recommend the WordPress and BlueHost combination for blog hosting
A lot of new bloggers ask me about the best place to host a blog so I made a quick video so I'd have something to show them. The video up the top is an overview of the three elements you need to start a blog properly.
Essentially it works like this. You purchase a domain name and hosting package through BlueHost and then you install WordPress as your blogging software (that part is free).
So why choose WordPress?
It's the most popular
WordPress is used by more bloggers that any other platform – millions of them. You know that it is good.
It's open source
This means that thousands of coders around the world are constantly improving WordPress for free. You get new features and security upgrades several times a year.
It's damn easy
I set people up on Blue Host all the time and they pick it up right away. It's no more difficult than sending an email.
Beautiful templates and thousands of free plugins
The main advantage of WordPress is the tens of thousands of beautiful templates and free plugins available. If you want your blog to do something new just find the right plugin and away you go.
Remember, we are talking about WordPress.org here. Not WordPress.com. The latter is a free blog that you don't own while the former is free software that you install on your own host like Blue Host. That's what you want.
Why BlueHost is the best host to start your professional blog
I have personally used Blue Host for close to a decade to host over 50 blogs and websites.
Over that time I have had close to zero problems with them as compared with their competition and the reports I hear from my friends in the industry about the issues with some other hosting companies.
My experience with them over the years has been such that I feel very comfortable openly promoting them on Blog Tyrant – something that I very rarely do. I really believe they are the best blog host for anyone looking to start a blog or website.
Please note that Blog Tyrant is now hosted on its own VPS (Virtual Private Server) as it has outgrown Blue Host. This is not a negative indictment on Blue Host but rather a situation I hope you will all experience as your blogs get bigger.
Here are some of the main advantages and benefits of hosting your blog (or blogs) with Blue Host:
1. 24 hour live chat support from amazing people
The absolute best thing about Blue Host is that you have access to amazing tech support 24 hours a day, seven days a week. You just go to their website, click Live Chat and you are instantly put on a chat screen with a technician who will help you with your problems.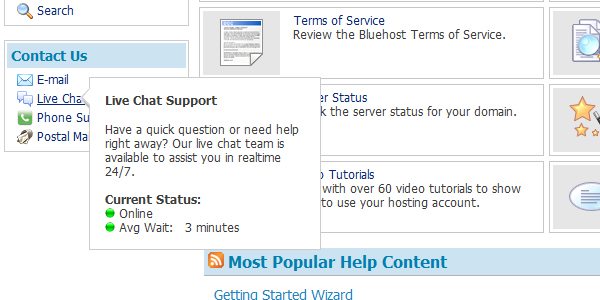 All you do is click the live chat button and you're taken to a new window with a wonderful consultant. They even tell you how long you'll have to wait.
And here is the thing; the often announce officially that they don't help with this issue or that issue but in my experience they offer support for almost everything. And when they can't fix it themselves they refer you on to someone trustworthy.
If you are new to blogging but want to do all the right things first then it is nice to know you have the support team ready to help. It made a huge difference to me.
2. One-click WordPress installation
Blue Host allows you to install WordPress with one click using a program called Simple Scripts. This is so convenient.
Many hosts require you to install WordPress manually which can be a bit of a nightmare for new bloggers. Or, they might give you a program like Fantastico which, in my experience, often has an outdated version of WordPress available for installation. This is a security risk.
Installing WordPress on all your blogs with one click is really nice.
3. Unlimited blogs, domains and email addresses
One of the cool things about Blue Host is that they let you host unlimited blogs and websites.
Now, unlimited doesn't really mean unlimited I should point out. It is a theoretical offering. If your blogs get big and take up lots of files they will eventually give you problems as they can't host unlimited files.
The point is that it is a great place to start your new blogs. Eventually you might need to move to a $50 a month server but if that happens you will be doing very well.
4. Security help
When you start your own blog you don't realize how much knowledge you are going to need to accumulate. You need to know about social media, WordPress, plugins, copy writing… the list is endless.
And one of the things you forget about is that security is really important. Well, Blue Host can help with that.
One of the amazing things about this host is that if you have any glaring security threats on your blog they will often auto-correct it for you and notify you of the changes. Failing that, you can always jump on support and get some coaching on how to fix the problems.
They also have a long list of security software and anti-spam features that you can plugin to your site.
5. Personalised emails
Now, you can do this on all hosts so its not unique to Blue Host but they do offer a lot of support if you run in to troubles.
The idea here is that instead of having an email address like mysite@gmail.com you can have something like yourname@mysite.com which is personal, professional and looks very good to potential clients or readers.
Setting up these emails can be tricky and over the years I have had amazing live support from Blue Host in this area. I know a lot of other hosts palm you off saying that it isn't really their problem.
6. Excellent uptime
Lately I know a few people have been complaining about Blue Host's uptime saying that it is getting worse. While I respect these opinions I have to disagree.
First of all, in the years I used Blue Host I only had a few occasions where my sites went down and it was only for a very small amount of time.
Secondly, the reason Blue Host has had a few downtime moments lately is because they are growing and adding a huge amount of clients to their servers.
This is a good thing. It shows that they are a well respected company who is acquiring a lot of funds to build new servers and make their customer support stronger.
7. Choice of various blogging platforms
Now, I only recommend that you use WordPress to power your blogs but Blue Host gives you a choice.
For example, you might want to try Drupal or Joomla or something like that. Blue Host has a lot of different blogging platforms to choose from.
It is often a good idea to become familiar with these platforms in case a project you are working on requires something a little different. My experience, however, is that WordPress works for every blogging need.
8. A bunch of free programs and software
Blue Host gives its customers access to a lot of really cool extra features that you just might want access to someday.
Some of the coolest ones include Site Lock, a bunch of free SEO tools, Spam filtering and Spam Assassin for your emails, free WordPress themes, site builders and much more.
They also give you a free $75 Google Adwords credit when you first sign up to help you advertise your new blog and get it off the ground.
Sure, you won't want all of these things right away but they might be useful for you or a client down the track.
A step by step tutorial on setting up WordPress on Blue Host
If you just want to jump right in and get started I've done a step by step guide on how to start a WordPress blog on your own BlueHost account. This has screenshots and everything that you'll need to get the whole process done in under 10 minutes.
What is your hosting experience?
I'd really like to turn it over to the wonderful Blog Tyrant community now and ask what your experience has been with hosting. Who do you use? Are they any good? Are you paying for hosting or using a free option?
Please feel free to add as much information as possible as it might really help someone who is starting out on their blog hosting journey.
Updated: 4th January, 2014.
Ever wondered how people add a little "tweet this quote" or "click to tweet" link within their posts that allows readers to just tweet that quote and not the whole article?
You might not have even seen it yet. Its a fairly new thing that all the cool kids are doing.
Anyway, I first saw this on Neil Patel's blog and decided to implement it on my own.
This is a really cool way to get more retweets on your blog because you are giving people micro-opportunities to share your work. They might not want to tweet your whole post but they might like a quote or two.
Read the rest of this amazing literary work…
Blogging used to be just about written content. But these days we need to think of ourselves as internet marketers. And that means video.
I've said it so many times lately: as the world makes the shift from PCs and laptops to tablets and smart phones we need to be on top of the technology changes.
People are viewing and responding to videos now more than ever before and it's important that we take advantage of its power.
In this post I want to show you why video can massively increase your email sign ups, sales and conversions. I'll also show you some really cool examples.
Read the rest of this amazing literary work…