78 Comments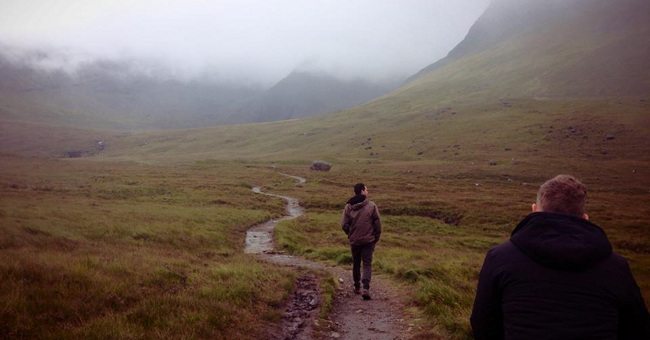 Me and my buddy walking a rainy path in the highlands of Scotland.
When I was 16 I sold an eBook for $65 to a lovely man from Holland.
Actually, it was less e-Book and more real-book; I printed it out with a nice hardcover and literally posted it to the other side of the world.
As clumsy as that transaction was (I made him send me the money via Western Union) I am only now realizing something vital about that day.
And I'd like to share it with you.
Hopefully someone out there reads it and doesn't end up wasting all the years that I have.
WARNING: Self-involved stories and lame nostalgia ahead. Proceed with caution!
FIND MORE ARTICLES