photo credit: Alex E. Proimos
If you must be selfish, then be wise and not narrow-minded in your selfishness. The key point lies in the sense of universal responsibility. That is the real source of strength, the real source of happiness. – the Dalai Lama.
There are a lot of shady internet marketers out there. A lot of people willing to do anything for a buck. But what I have found is that running an ethical business is a lot better for your wallet than cheating. So, like the Dalai Lama says above, if you are going to be selfish then why not be smart about it?
In this post I am going to talk about why ethics and honesty are super important for growing an online business and making a sustainable, healthy income.
Read the rest of this amazing literary work…
I emailed Rachelle from Landlord Rescue and told her that she'd won the contest for the second Blog Critique and that if she wanted me to do the video she had to let me as brutally honest as possible. She wrote back saying, "You can't save your face and your ass at the same time". Challenge accepted.
NOTE: Subscribe by email to find out how to enter the next Blog Critique.
Get involved guys
Rachelle is one of a small group of commentators here on Blog Tyrant that has made this whole thing worthwhile. Without those ongoing comments, feedback and community vibe I would have stopped writing before all the success happened. I hope in some way this video serves as a mini "thank you" for all the comments and help you have given me and other readers here on my site.
Please watch the video and give as much feedback on Rachelle's blog as possible by leaving a comment on this post. I'm not the only "expert" here and I really hope that these critiques become a bit of a jam session for everyone to get stuck in to the poor soul who put their blog up for examination. As mentioned, I'll only keep doing them if they get enough good feedback and help enough people.
Some of the things I discuss in this video are:
The importance of wording in your About page
Why the color blue and purple are important in photos
Why Feedburner email forms need to be edited or replaced with Aweber
Why Pamela Anderson's breasts shouldn't be on Rachelle's site
How to use emotion to get more subscribers
Much more
I'd really love to hear if you guys have any more suggestions or disagree with anything I have said. The community here at Blog Tyrant has a habit of bringing out some real gems in the comments section when a debate or discussion gets going.
Adsense is something that we don't talk about very often here on Blog Tyrant – a bit of an internet marketing faux pas. But when all is said and done I still use Adsense on a lot of my websites and still make a decent amount of money from it.
In fact, Adsense paid all of my bills in College and formed the revenue basis for me to sell my first blog for $20,000.
In this video I am going to show you how to increase your Adsense click through rate (CTR) to earn more money.
Some of the things you'll find in this video include:
Three websites that place their Adsense ads very well
How to format your Adsense links
What colors you should match your ad to
Two places that convert extremely well for my sites
Why Google's heat map is incorrect
Etc.
If you have any feedback about the video or need to ask some questions please feel free to drop a comment on this post. Similarly, if there is anything you want me to make a video about feel free to suggest it. I'll only keep doing these recordings if enough people want them.

Photo credit: bark
"No one ever went broke underestimating the intelligence of the American public." H.L. Mencken
Are your readers all stupid? What a thing to ask! Its the type of claim that could lose me loyal readers because by questioning the intelligence of your readers I'm also indirectly questioning the intelligence of mine. So perhaps its time to announce a controversial rant and warn that this post might upset a few people.
That being said, I think it is an important discussion to have from a marketing, blogging and online business point of view. Why? Because if you believe the logic of the opening quote you might be losing money by overestimating how smart your readers are.
In this article I am going to talk about why your readers might be dumber than you think. Stay with me on this one. I even touch on why it is me that is stupid.
Read the rest of this amazing literary work…
Last week I tried something a bit new. And it worked. In just a few hours I got over 170 retweets, a mention on Copyblogger's Weekly Wrap and around 2,000 visitors. The strategy I used is new to me, I dreamed it up when I was on my way to a movie. It seemed to have very positive outcomes.
In this post I am going to show you what I did and why I think it was so successful. I hope it gives you some ideas for your own social media marketing strategies.
The results from the madness
I suppose I should start this article by talking about some of the results from this little exercise. Let's take a look at what happened in less than a 24 hour period.
Read the rest of this amazing literary work…
As you might have noticed by now, one of the absolute best ways to get email subscribers is to give them a free eBook in exchange for their email address. I do it here on Blog Tyrant and it is done by almost all of the big name bloggers and internet marketers.
But not everyone knows how to set it up so that the eBook gets sent to new subscribers automatically. In fact, I get an email asking how to do it at least four or five times a week and so I decided to do a short video to show you how its done.
What's in this video?
Its so important to have the process set up so that everything runs smoothly and cleanly. Someone puts their email address in your web form and expects to be sent the eBook straight away. In this video I go through:
Signing up to Aweber
My favorite way to do this and the way used by names like John Chow and Darren Rowse is to use an Aweber automatic Follow Up message to send out the eBook. You can see more about why I use Aweber here.
Creating a web form
The first step is to create a web form so that people can enter their name and email address.
Adding it to your blog
I very quickly go through how to add it to your blog's code.
Uploading the eBook to a download page
I then talk about how and, more importantly, why you should create a download page on your blog to deliver your eBook automatically. I also show you a very useful way to keep selected WordPress Pages hidden from the Pages menu.
Creating the automatic Follow Up email
The final step is to create an automatic Follow Up email that gets sent as soon as someone subscribes to your blog.
The internet is an extremely impulsive place and as such it is vital that you be able to deliver your free eBook instantly. If people have to wait you will find that you have a lot lower conversion rates. If anyone has any questions about the process or ideas to improve on it I would love to hear your comments.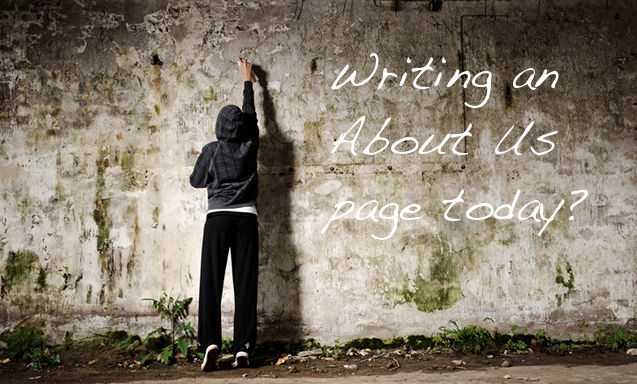 Something that I have wanted to do for a long time is take a look at the web's best About Us pages.
Why? Because a good About Us page is very hard to come by.
Normally they are a boring, self-serving mix of me me me and us us us. But a they are so vital to your business. In fact, its usually the first place people look before they start to take you seriously. Get it wrong and you could be turning people off without even knowing it.
In this post I am going to show you what I consider to be 12 of the best About Us pages on the internet. I'm going to go through them all, one by one, and show you what makes them so good.
An important note on responsive About Us pages
The internet has gone mobile. If you are on the market for a good About Us page you should consider looking at all the things you can do with a responsive design – a theme that will change size and shape depending on the device that the visitor is using.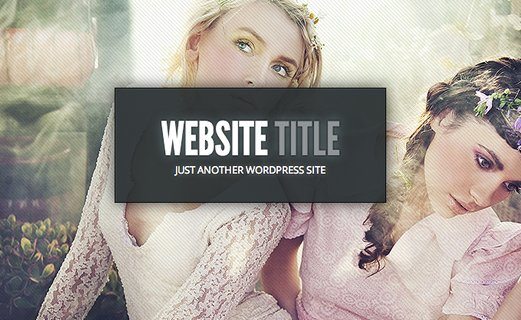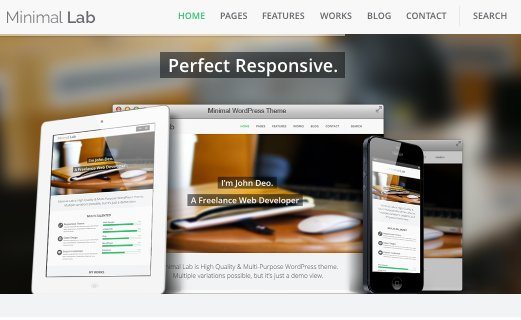 If you're not using responsive then there is a good chance your good work could be undone because the visitor can't read the text or see the images properly. Make sure you check back to see Blog Tyrant's brand new responsive theme coming soon!
The definition of a good About Us page
I need to start this article by qualifying what makes an amazing About Us page. The reason for this is that some About Us pages look amazing but have terrible content whilst others look terrible but grab your attention immediately. The list I have compiled here are based on the fact that they:
Read the rest of this amazing literary work…
I heart Google. I really do. They have created the most incredible search engine that has not only allowed the easy acquisition of information, but allowed me to work from home running online businesses that I love. For years they have sent me hundreds of thousands of visitors to dozens of sites. But things are changing. The latest trends are showing that Google's now taking your traffic for themselves.
In this post I am going to show you what I'm talking about and then discuss a few ways that you can ensure your blog survives.
How is Google taking my traffic?
The first part of this post needs to be dedicated to the idea that Google is taking your traffic. And we need to start by reminding ourselves that it is actually Google's traffic. You see, Google is a website too and, although they are built around sending people to useful websites, they are also interested in increasing traffic levels on their own website. In that respect they are just like any one of us.
So how are they taking traffic?
Read the rest of this amazing literary work…
Well here it is. The first ever Blog Tyrant Blog Critique.
Let me start by saying thank you to all those who submitted their blog to be critiqued. It was a massive turn out. This really was not meant to be a competition or anything like that; just something I want to start doing for my readers.
Wait a second… I didn't get to submit my blog!
I just want all my RSS readers, Twitter followers, etc. to know that the notification for this only went out to my email subscribers. I really do end up sharing a lot more with those guys as it is a direct and personal way of communicating to a very select (and handsome) group of people. Consider it a thank you for staying subscribed by email. To make sure you don't miss out on the next one head over and subscribe. You won't be sorry.
A bit of a twist on things – comments rewarded
To put the Blog Tyrant twist on all of this I want to let you know that if you leave a comment and engage in discussion on this post I will give you an extra entry in to next months blog critique. That will also help us get more people interested and involved and make it worthwhile for everyone concerned.
So here it is. A very rough and quick critique of the Apprentice Marketer Gazette. Please do your usual amazing fantastic thing and provide as much useful feedback as your keyboard can handle.
Amazon.com is one of the most successful websites in history. In fact, I am willing to bet that in a decade Amazon will be as big as Google and Facebook. Why? I'll tell you a bit later on.
In this post I am going to show you how Amazon.com hooks visitors in and turns them into hyper loyal repeat customers. Once you learn to see these strategies and methods you will be able to apply them to your own blog or website in order to massively boost your reader retention, interaction and, of course, money making ability.
Read the rest of this amazing literary work…