43 Comments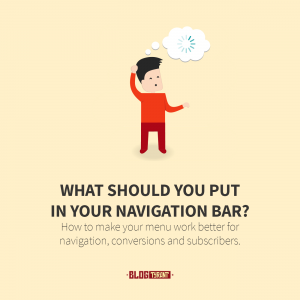 One of the first things you do upon starting a new blog is create a navigation bar or menu. But what links should go in there? And, more importantly, do some links outperform others?
I have spent a bit of time playing around with this myself and have been quite surprised at what works and what doesn't.
It is interesting to note that the "traditional" five links that almost everyone includes up the top actually aren't always best.
Let's have a look at what some websites are doing with their navigation bars and what lessons we can take away for our own.
FIND MORE ARTICLES