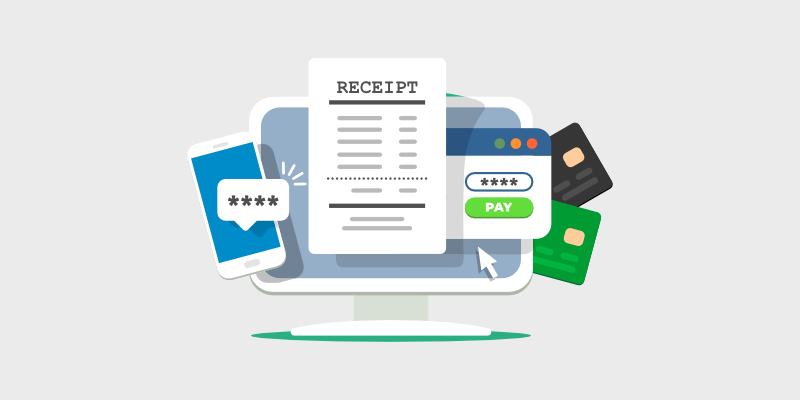 O ne question we see a lot is, "How much does it cost to start a blog?" That's a great question. In all honesty, the cost of starting one depends on your budget and blogging goals.
You can spend as much and as little as you like to develop a successful blog. Some people invest a lot of money upfront, while others start them for very little and slowly add to it as they earn an income from it.
Just look at the first version of Blog Tyrant back in 2010 versus how it looks today. Pretty big difference, right? Our blog started small, as a one-person business before growing into what it is today.
Starting a blog doesn't have to be expensive if you don't want it to be. You can publish your content and build a community of like-minded people that'll grow with you.
So, we put together this post to help answer all of your big blogging questions, like, "How much does it cost to start a blog on WordPress?"
We'll also explain how to avoid overspending and stick to your budget for your new blog.
Ready to get started? Let's go!
What Do You Need to Start a Blog?
You don't need a lot of technical skills or the help of a professional developer to build your blog. You can build one on any kind of budget thanks to the various tools available online.
To start your blog, you need 3 things:
A Domain Name
Website Builder
You can get the first two for free, and only have to pay for hosting when you follow our advice in this post.
So, keep reading!
How Much Does It Cost to Start a Blog? (The Basics)
Some sites will tell you to start your blog on a free blogging platform like Blogger.com to save money. Sure, it's all free, but you'll pay for it later on, in time and money.
These blogging platforms are completely free, but they have limited options in terms of colors, font choices, layouts, and more. You can't extend the features with plugins or add-ons like you can with WordPress.org, severely limiting your creativity.
Not only that, but you don't own your blog on these free platforms. You must abide by the platform's Terms of Service and they could delete your blog at any time if they feel you broke one of the rules. The worst part? You aren't able to monetize your blog either.
That's why we recommend starting a blog using WordPress.org. You have complete control over it all and you'll be able to make money from it. Then, all you have to pay for is a domain name and web hosting service.
Don't worry, we'll explain how inexpensive this can be in just a minute.
But first, let's learn a little more about WordPress.org.
Use WordPress.org For Free
WordPress.org is a website builder that's free to download and use. Plus, it's the most popular blogging platform in the world.
It's very user friendly, completely customizable, and most web hosts have it available through 1-click installation option.

Just a reminder, there's a difference between WordPress.org and WordPress.com.
Both are free, but WordPress.org is the downloadable website builder you install with your web host to create your own self-hosted blog. WordPress.com also uses the same website builder, but is hosted by the WordPress company and it comes with many restrictions.
For more details on the difference between WordPress.com and WordPress.org, read this post.
Get Discounted Hosting + a Free Domain
The next thing you need is a web host. By using our recommended host, Bluehost, you'll get excellent hosting that's fast, secure, and has great support for new blog owners.
Hosting starts at $2.75/month with our discounted offer, and includes a free domain and 1-click WordPress installation, making it even easier to start your new blog.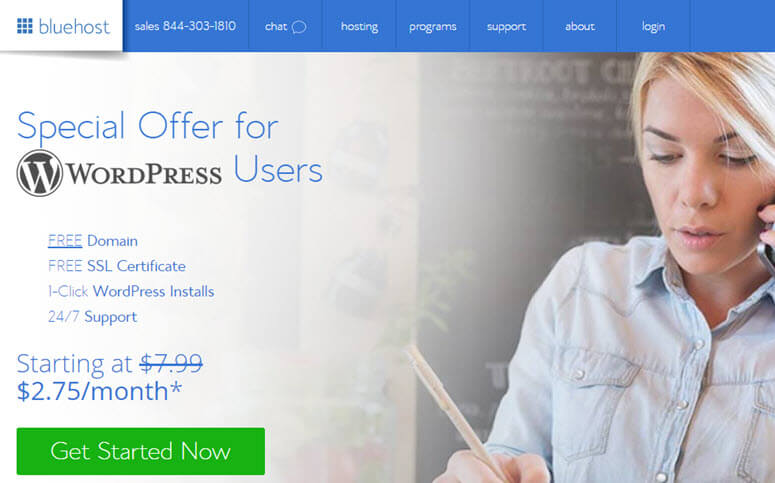 That's $2.75/mo for the first year of your blog when you use our discount Bluehost offer, and you don't have to pay anything for the domain name or 1-click WordPress installation.
For that low price, you've got everything you need to start a blog!
But we want to set you up with the best blog you can have, so let's take a closer look at how you can upgrade your WordPress blog.
Back to the top
What It Costs to Design a Blog
WordPress sites are styled and designed by themes. WordPress themes control your blog's appearance and layout, including page design, the fonts it uses, the display colors, and more.
There are thousands of professionally-designed free themes you can choose from on the WordPress theme repository. Filter through them by layout, color, font, site topic, and more, to find the one you like.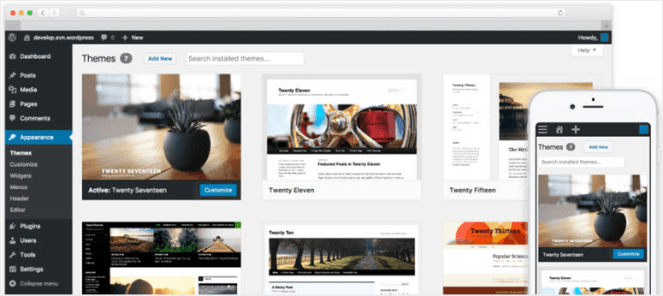 Or, you can check out these expert picks of the best free WordPress themes for blogs.
Premium themes often come with extra features and priority support options that make them a good investment. Look to spend anywhere from $30 to $150+ for a premium WordPress theme, such as the $69 starting price with Hestia Pro.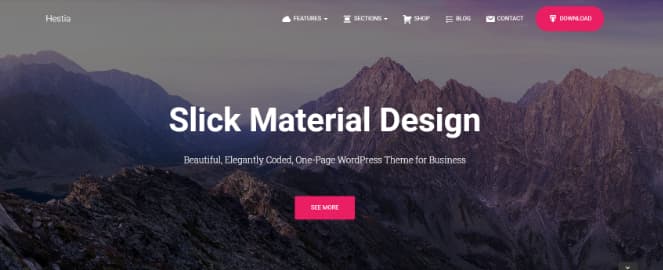 Whether you choose a free or premium one to start is up to you, your budget, and the purpose of your blog. Most people start with a free theme and then move to a high-quality premium one once their blog makes a little money.
Getting a Custom Designed WordPress Blog
One step up from a premium WordPress theme is a custom-designed theme and blog. When you build a custom blog, you hire a WordPress developer to create a unique design and build specific features.
A standard custom WordPress theme can start at $5,000, while ones with custom features can start at $15,000, so it's usually not an option for beginner bloggers. If you're curious, read this post on how much a custom WordPress theme costs.
The high cost of a custom-designed blog is why we recommend starting with a free or low-cost premium theme for your WordPress blog. You don't need to spend thousands of dollars to start your blog.
Upgrading Your Entry-Level WordPress Blog
As your blog grows, you may need extra features to help display your content more easily. Or maybe you want to add an online store to it. Or you've decided to start a membership community.
For less than $100, you can upgrade your entry-level WordPress blog with a few extra features and no fuss. Many plugins are free to use and offer you amazing new features that'll help expand your blog's reach, design, and more.
Choosing the WordPress Plugins to Extend Your Blog's Features
With nearly 60,000 free and thousands of premium WordPress plugins available, there are many you can download and install on your blog to add a contact form, photo gallery, slider images, blog masonry layout, or additional font choices.
See this post to learn how to install WordPress plugins.
We've gathered a quick list of both free and premium ones you can use to upgrade your WordPress blog according to your budget.
Free Plugins
Premium Plugins
Premium plugins are usually sold through annual subscriptions, so you'll need to budget for them every year. Look to spend anywhere from $15 to $200+ per year per plugin.
Should You Spend the Money on Premium Plugins?
At this point, you may think that starting a blog will cost you a lot of money, but remember, these are recommendations. You don't have to pay for any premium plugins to start a blog.
Premium plugins can help extend the features of your blog and give you more opportunities to monetize it. They'll save you time and effort as you manage your blog, but they also tend to make their cost back pretty quickly for you.
For example, OptinMonster might seem expensive even with its cheapest plan ($14/month.) You might wonder if OptinMonster is really worth it?
When you look at the options you get with it compared to its competitors, how easy it is to customize your campaigns, the detailed analytics reports you get, and the proven results people have with it, it is.
Just look at some of these results people have had with OptinMonster:
Whether you stick to all free plugins or invest in a few premium ones, you can easily extend the features of your blog with minimal fuss and investment.
"Wait, you haven't said anything about an email list," you might be wondering, "don't I need one to grow my blog and make money?"
How an Email List Can Help Grow Your Blog
An email list can be a great way to grow your audience and earn money from your blog. It's one of the first ways people "upgrade" their blogs because it lets them connect with their readers directly, promote their latest blog posts, and more.
Email is still the #1 communication channel around the world. People may not use social media, but they use email. And people who buy products marketed through email spend 135% more than those who don't get email offers. If your site sells products or publishes reviews of affiliate products, you could be missing out on those extra purchases.
Email marketing software can be expensive, so if you're just starting out with it, we recommend SendinBlue.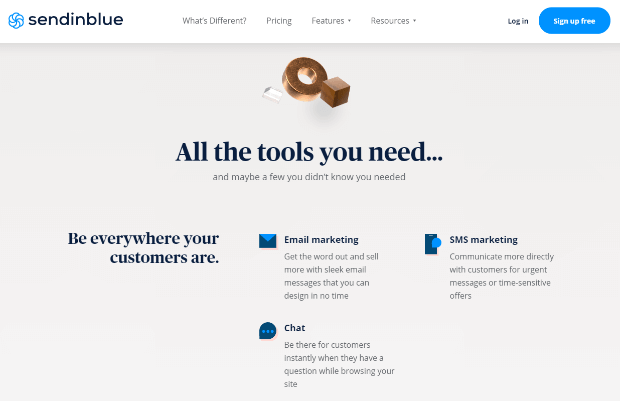 SendinBlue's free plan lets you send up to 300 emails per day to your list, which is more than enough for most beginners.
Once you grow your list, figure on spending anywhere from $25-$45 per month to send your emails. That price typically gets you access to advanced marketing features like landing pages, integration with social media platforms, and personalized support options.
No matter what you spend on your blog, be sure you get a high return on your investment. Otherwise, the economics of blogging just don't make sense.
To keep your spending on track as you start your blog, we've gathered some of our best advice on how to keep your costs down.
Back to the top
Keeping Costs Down for Your WordPress Blog (Checklist)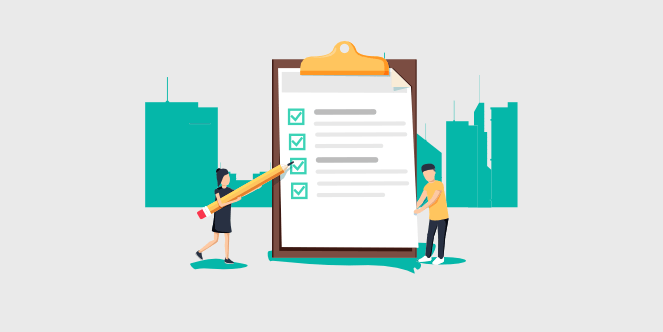 As you can see, you can spend a little or spend a lot when starting your WordPress blog. We recommend Blog Tyrant readers start small and then scale their blog as it grows. When starting, you won't need all the premium features you see on the well-established blogs.
In fact, you can be assured that they started small too. It likely took them a few years to figure out how to manage their blog and manage costs so their blog could grow nicely.
Use this quick checklist to get a handle on your blog spending before it gets out of control.
1. What's the budget for your blog?
There's no sense in building a blog you can't afford, so before you build it, sit down and create a budget. Know how much money you have to invest, and if you have any contingency money, you can add in if there's an emergency.
2. What features do you want on your blog?
When you start your blog, you won't need all the fancy features more established blogs have. Take a look at the blogs you like and features you think you'd like on your blog and write them down. Then, research to see what plugins are available and if there are free versions you can start with.
Note which ones have premium versions so you have an idea of what you'll need to spend in the future if you grow your blog to that point. That way, you can use your blog's earnings to pay for them and save your money.
3. Do you need a custom-built WordPress blog?
For most people, the answer will be 'no.' However, if you think you'd want some advanced features or a unique design for your blog right away, you'll need to budget a few thousand dollars to hire a WordPress developer.
We recommend going with a standard blog to start and then saving up your money for a custom one if you really have your heart set on it.
4. Are you very tech-savvy?
It's important to understand your comfort level with technology since you'll know if you need more help with your blog or not. For example, if you're not familiar with how web hosts work, you'll want to choose a host that has good support and great documentation. You might even want to start off with a managed host since they'll take care of a lot of the maintenance stuff you're not comfortable with.
Likewise, with plugins and themes. The more comfortable you are, the less support you need, which can change how much you pay for them.
That said, you can start a blog even if you don't know much about technology and how it all works. WordPress makes it very easy to do and we're here to answer all your blogging questions.
Back to the top
Final Question: Is Blogging Worth It?
After reading this far, you might still be wondering if the cost of blogging is worth it.
But we're here to tell you that blogging can be worth it from both an experience perspective and a financial one. Yes, it'll cost you a little bit of money to get started, but with our tips, you can keep your initial investment low until you start making money online.
Then, you can re-invest your earnings for premium WordPress themes and advanced plugins that will help with growing your blog even more.
We hope this post helped you understand how much it would cost to start a WordPress blog and answered your most pressing questions about it.
For more beginner blogging information, read our step-by-step guide on how to write the perfect blog post, and use our 47-point checklist for starting a quality blog.
And don't forget to sign up for our email newsletter for more helpful blogging tips!