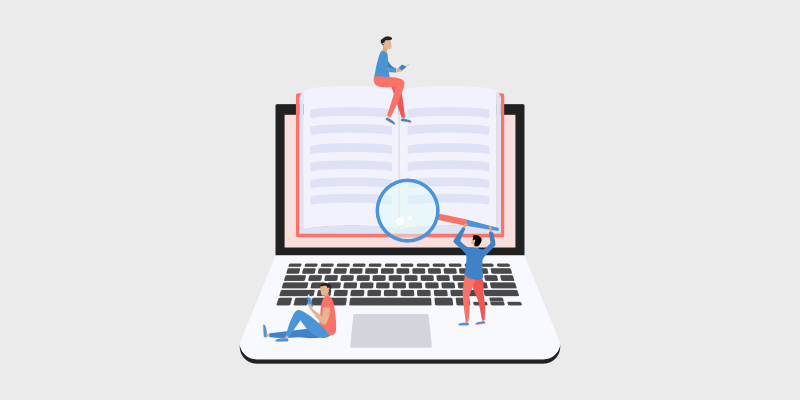 A re you looking for the best ebook plugins? In this article, we'll share the top tools you can use to distribute and sell ebooks from your WordPress site.
If you've started a blog, making ebooks might be the next step in growing your business.
Creating ebooks is a great way to introduce your blog to new readers, position yourself as an industry expert, and even make money online. They can be a great tool to get your content the attention it deserves and help you boost your brand visibility.
But, to offer ebooks from your WordPress blog, you need an ebook plugin. In this article, we'll list the best ebook plugins for WordPress so you can find one that suits your needs.
Let's get started!
Why Do You Need an Ebook Plugin?
First, let's go over a few reasons why you might want to use an eBook plugin on your blog…
When running any kind of blog or business, it's important to build an email list so you can communicate with your audience directly. To grow your email list super-fast, you can offer a free ebook to visitors in exchange for their email addresses.
Here's an example from the blog Little Family Adventure: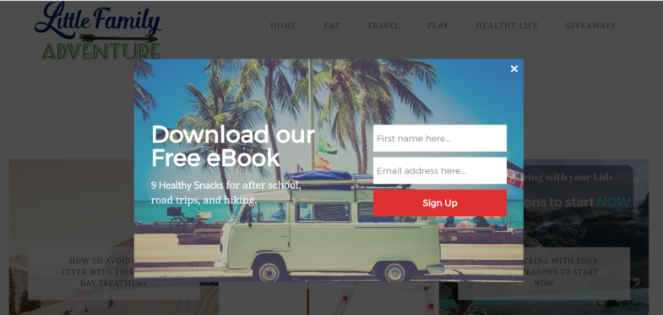 Most people will be happy to subscribe to your list if they get valuable content like an ebook in return.
Ebooks are a great opportunity to show readers what you know about your niche. You can position yourself as an authority in your industry by sharing valuable tips and information about how to do something.
For example, the blog Succulents and Sunshine creates ebooks about how to care for succulents: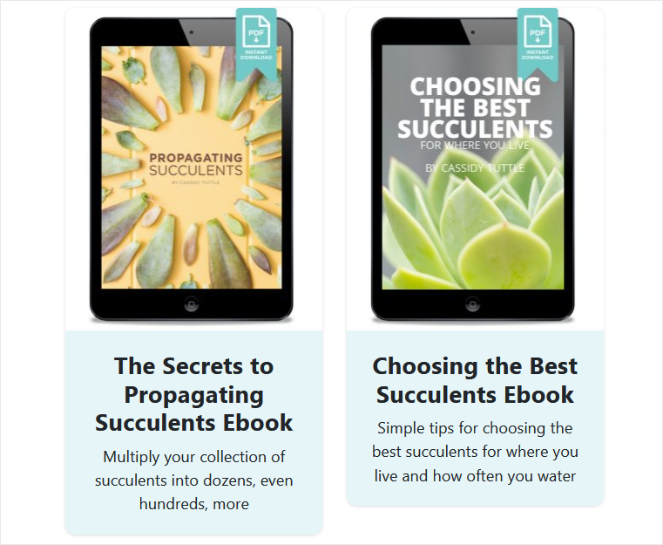 When you're seen as an authority, people will trust you and be more likely to become customers.
When you build a large enough audience, you can also sell ebooks which will allow you to make money from your blog.
How much money can you make from selling ebooks? Well, it all depends on how much traffic your website gets and how you promote your ebook.
The food blog, The Clean Eating Couple, created two recipe ebooks and made $3,229 in sales: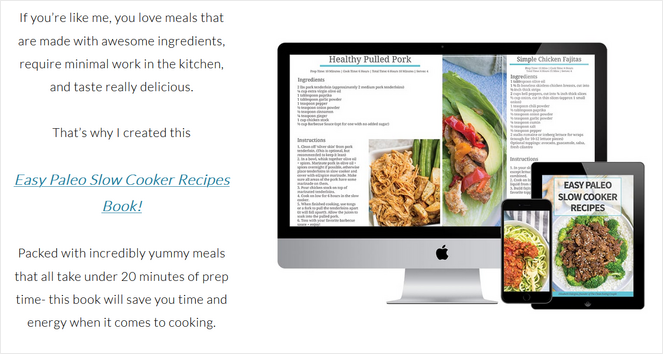 The best part? You only have to create an ebook once. Then, you can sell it over and over again. It's a great way to generate passive income from your blog.
Now that we know some of the benefits of creating eBooks and using an eBook plugin on your site, let's dive into the list of the best tools on the market…
7 Best eBook Plugins for Your WordPress Blog
There are many eBook plugins available for WordPress, but we've narrowed it down to the top 7 free and paid options.
Whether you want to offer free ebooks to build your email list or sell your ebooks, we've got a plugin on this list that will help you deliver content to your readers.
OptinMonster is the best lead generation tool on the market. With OptinMonster, you can easily offer ebooks on your site to grow your email list.
Using the drag and drop builder and ready-made templates, you can add your ebook as a lead magnet inside optin campaigns such as popups, fullscreen overlays, floating bars, slide-ins, and more. With these eye-catching offers, you can grab the attention of visitors and encourage them to sign up for your content.
OptinMonster's smart targeting and trigger options also make it easy for your ebook to reach the right people at the right time. For example, you can offer an ebook related to the section of your site your visitor is browsing.
Once a visitor has provided their email address, OptinMonster will automatically deliver your ebook. You can choose to deliver your ebook via:
Success message
Thank you page
Email
For step-by-step instructions, take a look at our tutorial on how to automatically send an ebook to your email subscribers.
OptinMonster comes with other powerful features like exit-intent technology, timed display controls, referrer detection, A/B testing, campaign analytics, and more.
And it integrates with popular platforms and email marketing services including Constant Contact, Mailchimp, AWeber, ActiveCampaign, and many others.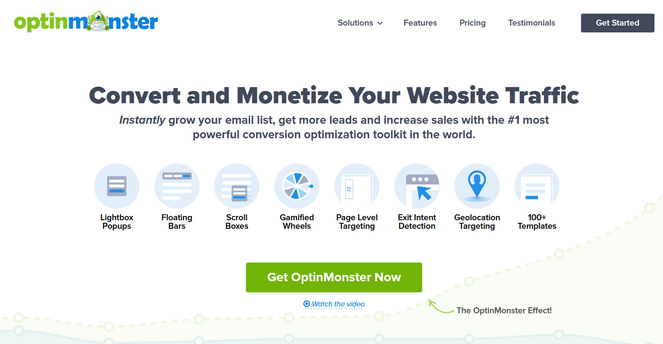 Check out these awesome features:
Simple and quick setup
Easy drag and drop builder
Multiple campaign types
97+ professionally-designed templates
Mobile-responsive
List segmentation
Onsite retargeting and personalization
And more…
Get OptinMonster today!
Pricing: OptinMonster starts at $9 per month.
WPForms is the best form builder for WordPress. You can use it to create online forms with downloadable files and add payment gateways like PayPal, Stripe, and Square. So, it's an easy way to sell ebooks on your WordPress site.
You can also sell other types of content like photography, art, video streams, tickets, music, plugins, and much more.
If you don't want to sell ebooks, you can use WPForms to create ebook forms to grow your email list instead. When people sign up through your form, you can set up automated emails to deliver the ebook as an attachment.
WPForms' pre-built templates make it super beginner-friendly so that anyone can create an optimized form in minutes. Its drag and drop builder makes it easy to add and remove elements as needed so you can customize your forms to match your goals.
Plus, you can use conditional logic to only send the ebook to users once certain actions are taken. Using one form, you can sell multiple ebooks and send visitors valuable lead magnets.
WPForms integrates with most major email marketing services including Mailchimp, Constant Contact, AWeber, GetResponse, ActiveCampaign, and more.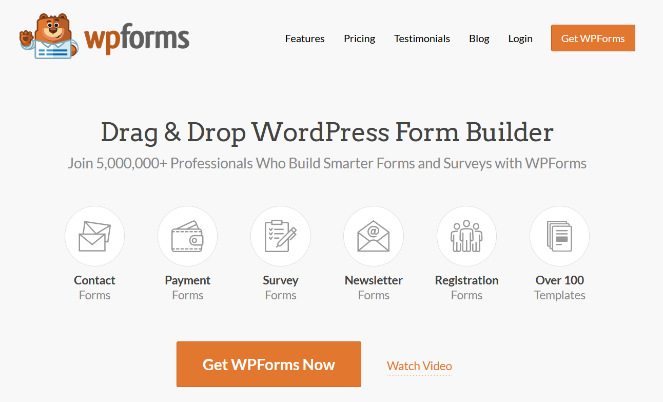 Check out these awesome features:
Drag and drop form builder
100% responsive
Pre-built form templates
Smart conditional logic
Instant form notifications
Spam protection
Surveys and polls addon
And more…
Get WPForms today!
Pricing: WPForms starts at only $39.50 per year. There's also a free version of the plugin with limited features.
Easy Digital Downloads is an eCommerce plugin that lets you sell all types of digital products including ebooks, plugins, PDF files, and more, with WordPress. Best of all, you don't need to hire a developer or touch any code to set it up.
Easy Digital Downloads comes with a full shopping cart that lets customers purchase multiple downloads at once. You can also customize your action button text, support registered users and guests, require an agreement of terms before purchase, and more.
Customers can purchase your ebooks using PayPal, Apple Pay, Stripe, or Google Pay. Plus, you can add discount codes to your ebooks for special promotions.
The plugin allows unlimited digital downloads so visitors can redownload the same file as many times as they want. You can also restrict access to certain users.
Easy Digital Downloads comes with customer management so you can maintain records for all your customers. You can view customer data, export data to CSV, and much more.
It also integrates with DropBox, ConvertKit, MailChimp, AWeber, Zapier, and more. Its hundreds of extensions allow you to pick and choose certain features and extend the functionality of your site. Some of these extensions include adding product reviews, generating invoices, and creating advanced reports.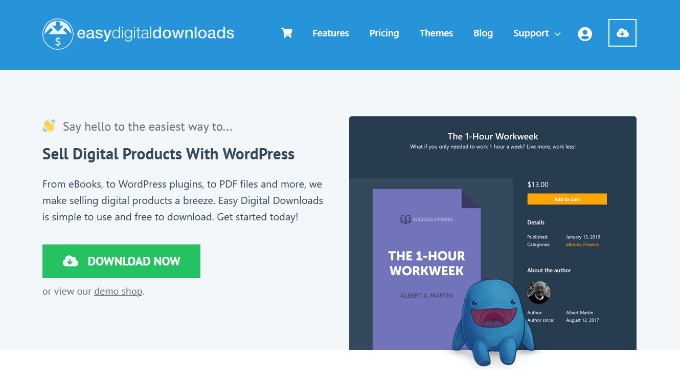 Check out these awesome features:
Full shopping cart
Customization options
Discount codes
Customer management
Download activity tracking
Data reporting
Data export and filtering
And more…
Get Easy Digital Downloads today!
Pricing: Easy Digital Downloads pricing starts at $99.50 per year. You can try out the lite version of the plugin for free.
SeedProd is the best landing page builder for WordPress. In minutes, you can create any type of landing page you want for your blog, including ebook landing pages. With this plugin, it's easier to promote and sell your ebook to the right audience.
SeedProd comes with a drag and drop builder, 150+ landing page templates, and 20+ color schemes so there are endless ways you can customize your page. Since you don't have to start from scratch, it's easy to create an optimized landing page that encourages visitors to buy your ebook.
This plugin is completely responsive and looks stunning on mobile, tablets, and desktops. You can preview what your landing page will look like on each device to ensure your site offers a positive user experience.
SeedProd also comes with 40+ ready-made landing page blocks you can use to boost conversions including star ratings, testimonials, countdown timers, and more. You can also add optin forms to your landing page and connect with your favorite email providers to grow your email list.
Because SeedProd integrates with WooCommerce, you can embed "Add to Cart" and "Buy Now" buttons on your ebook landing pages and create custom checkout pages for a quick, simple checkout process.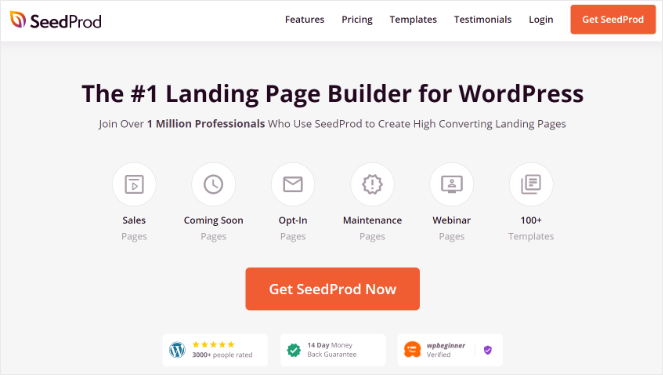 Check out these awesome features:
Drag and drop builder
Layout navigation
150+ landing page templates
Responsive and mobile-ready
Multiple color schemes
Powerful integrations including WooCommerce
And more…
Get SeedProd today!
Pricing: SeedProd's paid plans start at $39.50 a year. There's also a free version of SeedProd with limited features.
Templatic Ebook is a premium WordPress theme that allows you to turn your content into ebooks and sell them as digital and physical products.
Templatic Ebook is 100% responsive and looks great on any type of device. It comes with unlimited color options and has custom widgets that are easy to drag and drop how you'd like.
If you want to give readers a peek at your ebook, you can add a PDF download section. This will give them a better idea of whether or not your eBook is something they want to purchase.
You can also offer discounts to readers with the plugin's coupon module, which makes setting up promotions easy. This plugin also comes with automatic updates, a wide selection of shortcodes, mega menu support, and more.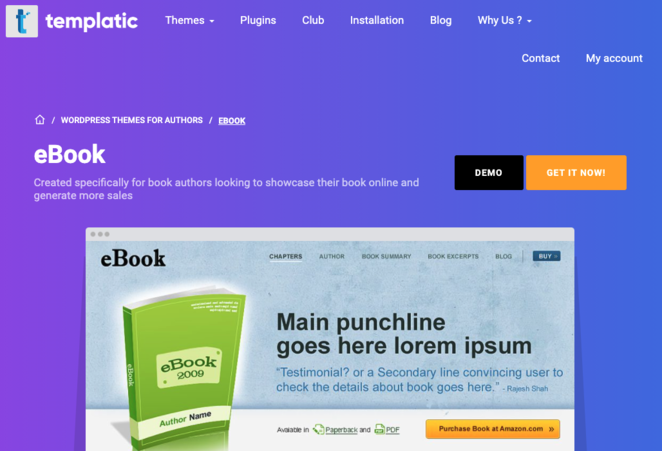 Check out these awesome features:
Easy and minimal setup
Mobile-friendly
Unlimited color options
Newsletter subscription widget
Integrates with WooCommerce
Wide variety of shortcodes
Automatic updates
And more…
Get Templatic Ebook today!
Pricing: The Templatic Ebook theme costs $69 for one website.
Ebook Store is a WordPress plugin that lets you sell, encrypt, watermark, and protect your ebook content. It's easy to install and use so you don't have to know how to code or hire a developer to set it up for you.
All you need to do is upload your ebook with its cover information and set a price. Then, you can paste the shortcode anywhere on your site to embed it into your webpage or in a blog post.
The Pro version of Ebook Store integrates with WooCommerce so you can sell content through WooCommerce checkout without any additional setup. You can accept payments with PayPal and Stripe. It supports PDF, ePub, TXT, Mobi, and Zip files.
For security, Ebook Store can disable printing, apply a watermark with customer information on each page, or add a password to the encrypted file. It can easily handle larger file sizes to accommodate longer content and comes with QR code options so you can easily track your files.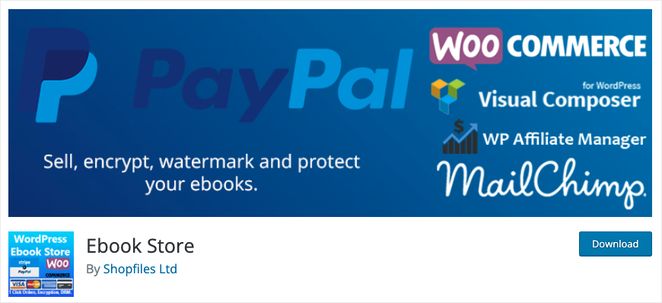 Check out these awesome features:
Quick, easy setup
Mobile-responsive
Multiple payment gateways
Integrates with WooCommerce
Supports multiple file types
One-click checkout
And more…
Get Ebook Store today!
Pricing: There is a free version of this plugin as well as a paid version which costs $30.
Print My Blog is a print, PDF, and ebook converter for WordPress. Using this plugin, you can print thousands of posts in a few clicks, let blog visitors print individual posts, and create professional-quality books and documents to sell.
You can load all your blog posts into one web page so you can print them from your web browser. Its project organizer makes it easy to arrange posts, pages, and custom post types into projects or create new content for print. The plugin will also optimize your WordPress content for print by removing elements like your site logo, sidebars, and footers.
Print My Blog uses your theme's styles and elements to keep a cohesive, appealing design. You can also use HTML, CSS, and Javascript to further customize your ebook and make it truly one of a kind.
With Print My Blog, you can also create documents like lead magnets, whitepapers, event brochures, research papers, magazines, and more.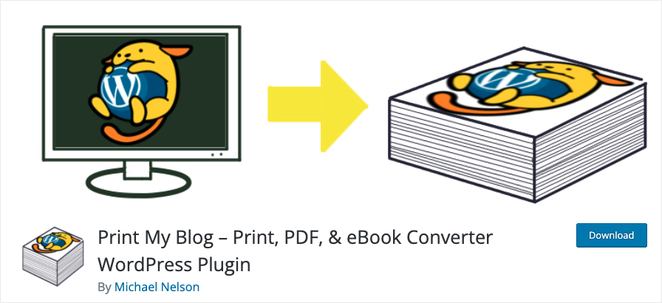 Check out these awesome features:
Quick print your entire blog
Create PDF, ePub, or MOBI files
"Print My Blog" buttons
Two-column layouts
No watermark
Offline sharing
And more…
Get Print my Blog today!
Pricing: Print My Blog is free. There's also a pro version which starts at $5.99 per month for a 1-year license.
---
And that's it! Now you know the best eBook plugins to use for your WordPress site.
With the perfect ebook plugin, you can provide more valuable content to your readers and create a whole new revenue stream for your blog.
If you liked this post, you might be interested in reading our guide on how to create a PDF ebook.
And before you go, don't forget to sign up for our email newsletter for more helpful blogging tips sent straight to your inbox!