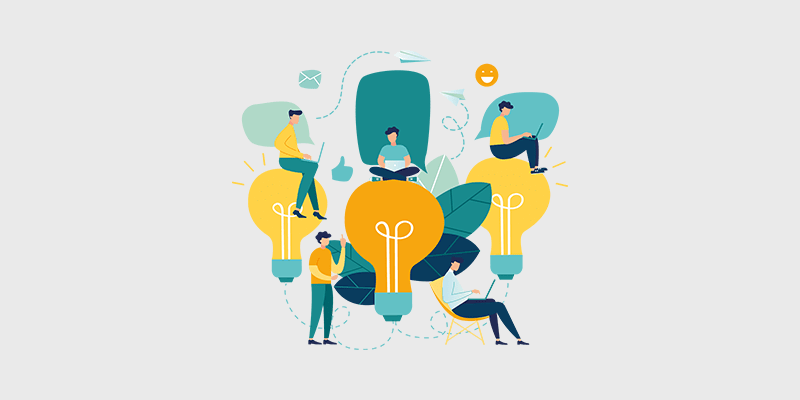 C an't think of any blog post ideas to write next? It's one of the most common questions I hear from bloggers (and soon to be bloggers). Experiencing it can be seriously frustrating…
Maybe it's a fleeting moment of writer's block, or perhaps a more terminal issue relating to the fact that you've nearly exhausted your chosen topic.
I've faced this several times and I absolutely hate it. So I've come up with a "cheat sheet" for you – an ultimate list of blog post ideas that you can use when your own ideas run dry.
Since this is a super long list of blog post ideas, I've categorized them so you can skip ahead if you like:
You can roll a die and grab one of these ideas at random, or choose the one the most piques your interest.
Ready? Let's jump in…
Fun Blog Post Ideas
These ideas are great for personal blogs, but they can also work for business and professional blogs to help your readers get to know you a little better.
Share a list of little-known facts about yourself, your business, or your blog niche.
Write a funny conspiracy theory behind an important event or people.
Share your favorite jokes.
Show what's in your bag, your fridge, your wardrobe, or on your bookshelf.
Talk about a famous person you'd like to meet and what you'd like to ask them.
Compare reality versus life in a movie.
Share DIY ideas or life hacks you've used in your own life.
List ways to surprise your spouse, parents, or kids.
Talk about your pet and the cute things it does.
Share your favorite coffee shops or places to read a good book.
Organize a viral giveaway to grow your blog traffic.
Peculiar Blog Post Ideas
These weird and interesting topics are often quick to go viral! Try adding a video to your post to boost your chances even more.
Talk about rare or unknown disorders and their symptoms.
Counter popular myths with facts.
Share myths or mistakes from your favorite movie.
Look into the top most mysterious places in the world, like the Bermuda triangle.
Talk about your personality type or astrological sign.
Share famous predictions and prophecies about the world from Nostradamus or others.
List the top haunted places in the world, or in your neighborhood.
Talk about unsolved mysteries. They could be famous, local, or even personal mysteries in your own life.
Write a case study on a mysterious place near you.
Share facts or traditions from a culture that's very different from your own.
Create a list of reasons why you should do something.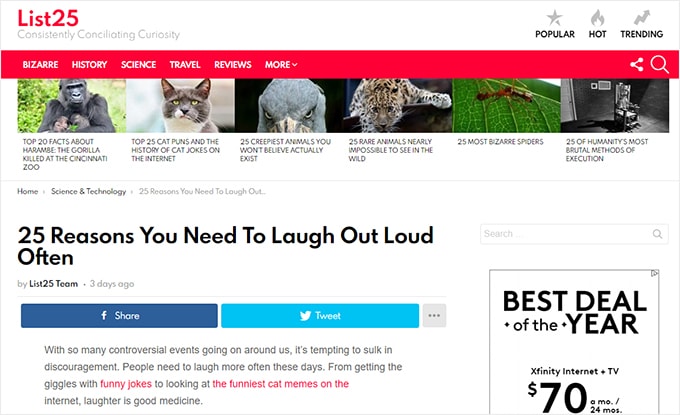 "Meta" Blog Post Ideas
If you've been blogging for a while, why not share your experiences, tips, tools, and WordPress plugins that you use on your blog?
What sets your blog apart from others in your niche?
What tools and software do you use for your content and images?
What's your process for writing and editing a blog post?
Ever faced a technical problem with your website? How did you resolve it?
Create an infographic with stats from your blog.
Ever had writer's block before? How did you handle it?
Have you ever switched your blog hosting, or changed blogging platforms? Why, and how did it go?
Ever tried drafting a post while traveling? How did it work out for you?
What tips would you give someone who's just starting a blog?
What strategy has worked the best for you to grow your blog traffic? What strategy failed?
How do you increase your followers on social media?
How do you build relationships with other bloggers on your niche?
Talk about the blogging mistakes you have made.
Why did you decide to start a blog?
Share your blog's traffic and earning numbers.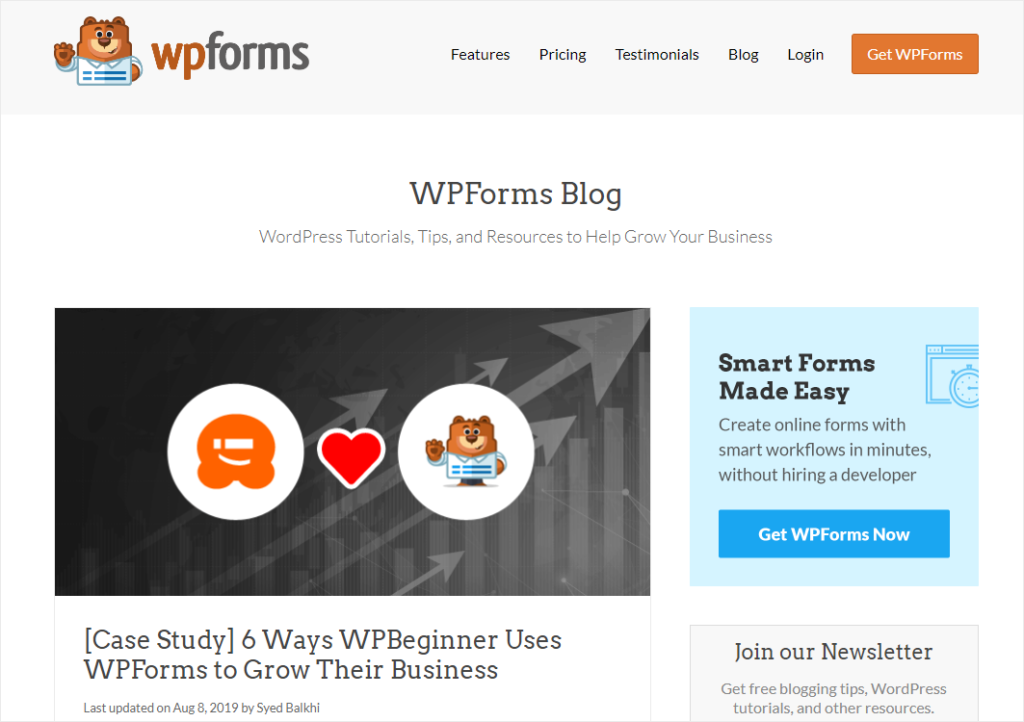 Productivity and Personal Development Ideas
Everyone wants to know how to be more productive! As a blogger, you surely have your own tips and tricks to make the most of your time, so share them with your readers.
Share a list of your favorite productivity tools and apps, and how you use them.
How do you beat procrastination and meet deadlines?
What are your quick tips for better or faster writing?
What's your biggest regret? What would you have done differently?
Share the biggest lesson you've learned in life, and how you learned it.
What are the best habits you have in your life right now? How did you form them?
Set a milestone and start a 10-day challenge. Write a series of blog posts talking about it, and summary at the end of the challenge.
Share your bucket list.
Timely Blog Posts Ideas
What's going on in your life right now? Chances are you can write a blog post about it!
Write list post for your birthday the corresponds to your age. You could share a list of goals, lessons, favorite memories, or facts about yourself.
Any special occasion coming up in your life that you could write about?
Tell your visitors about a launch that you just attended.
Do you have a favorite festival? Any fond memory that you have about it?
Talk about an inspirational movie that you've just seen.
What's in trend in your industry that's happening right now?
Talk about a blogging milestone, like the day when you got your 100th subscriber or reached a certain number of website visitors.
Share your plans or traditions for an upcoming holiday or vacation.
Share your thoughts on turning 20, 30, 40, 50…
Talk about a recent event in the news and the broader implications of it.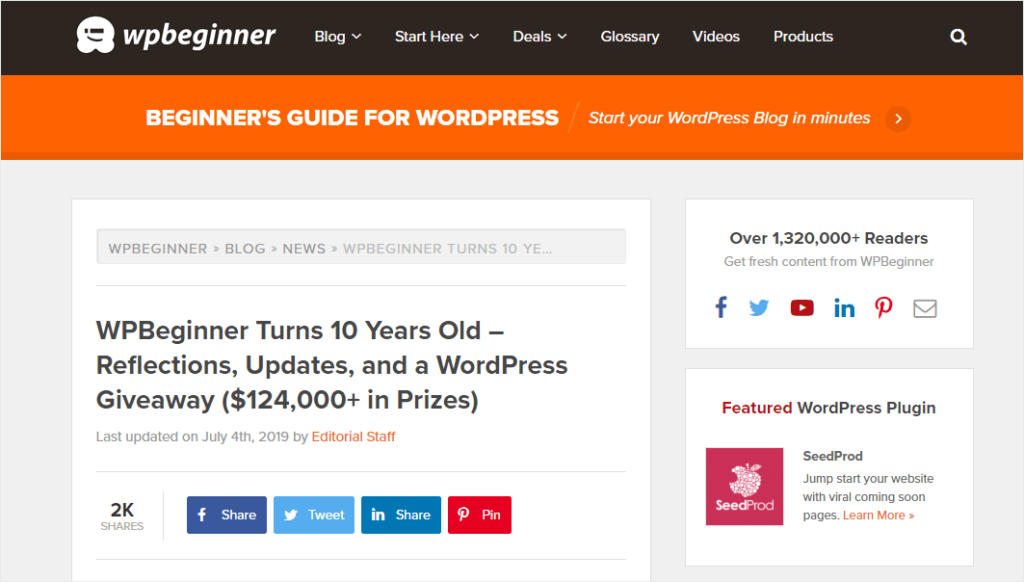 Repurposed Content Blog Post Ideas
Repurposing content is a trick that smart bloggers use to save time and effort. Check out these ideas for repurposing your existing content, and you won't even need to write a whole new post!
Republish one of your Twitter threads in a blog post format to reach a whole new audience.
Compile a roundup of Tweets about a certain topic or news item, and add your own thoughts.
Have a YouTube channel? Turn your most popular video into a blog post by creating a transcription file.
Update an existing blog post of yours with new information.
Turn a single post into a series of posts by making each point elaborate and comprehensive.
Compile expert tips from popular people in your industry.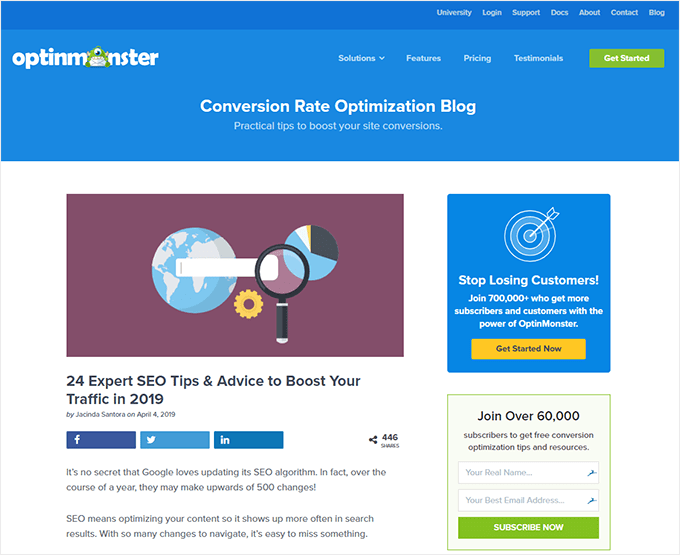 Lifestyle Blog Post Ideas
These ideas are great for personal lifestyle blogs, but work in just about any niche. Even a business blog can show a personal side now and then to build a closer relationship with their customers.
Talk about your writing or working space, and why it works well for you.
What are your hobbies? How did you get started in them?
What does a typical day in your life look like?
Talk about your fitness routine.
Write about your recent travel experience.
What are some points to consider before you plan a vacation?
List your favorite books that you have read.
Write about the perks of blogging and making money online.
How do you stay organized?
What's your favorite hideout or hangout spot, and why do you like it?
Talk about how you decorated your home.
Promote a cause that you're passionate about, like this post on Syed Balkhi's blog: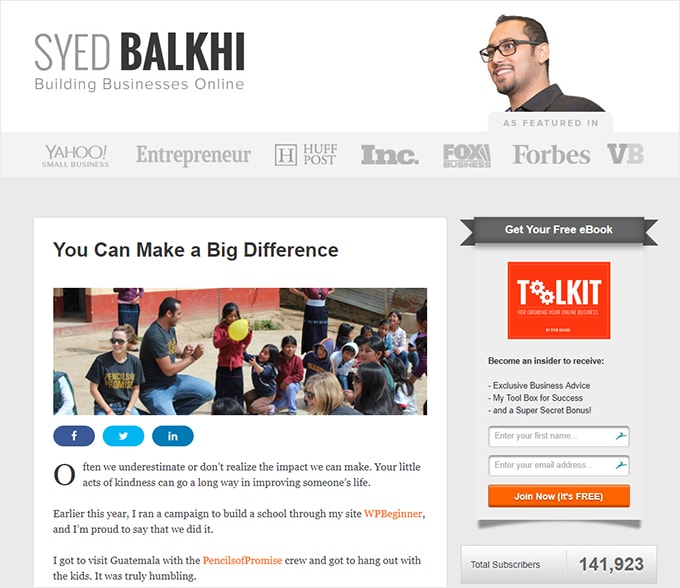 Inspirational Blog Post Ideas
These ideas are great for when you're feeling a bit burned out and need more blogging inspiration, or want to share your inspiration with your readers.
List the top bloggers in your niche who inspire you with their work.
Put together a list of underrepresented people in your industry.
Share a list of things or activities that put you in a good mood.
Write about how to balance work and family life.
Talk about the best goal setting planners.
Share a success story of a popular person with a humble background.
Share a list of your favorite inspirational quotes.
Talk about your latest creative project. Bonus if you took photos along the way!
Educational Blog Post Ideas
Everyone loves useful blog posts, and they tend to get a lot of shares and traffic. That's why educational blog posts are a great choice for any type of blog.
Talk about a process – step by step.
Write a frequently-asked-questions (FAQ) post.
Review a book or product in your niche.
Share a list of resources to learn about a certain topic.
Share a skill you recently learned and how you learned it.
Compare two different products and pick a winner.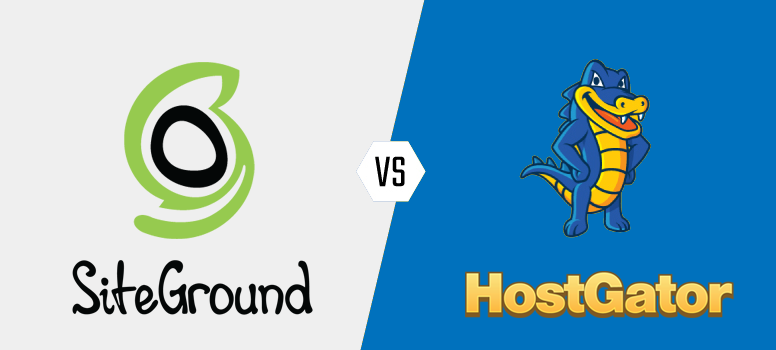 How to Come Up With Even More Blog Post Ideas
Have you used all these ideas already? Want to know how to come up with your own? Here are a few strategies for brainstorming your own great ideas.
1. Figure Out What You Want to Achieve
I'm always really surprised when people start new blogs without some long term goal in mind. Do you want to make $100k a year? Do you want to get your business some new clients? Do you want to just practice your writing?
Figure out your goals and your target audience first.
Once you do, it'll be clear what you should be writing about.
2. Start With Your Passions
I think the best thing as a beginner is to start with a topic that you're passionate about, even if you aren't a complete expert on it.
The reason I say this is because it is really hard to maintain motivation to do "the boring stuff" when you don't care about the topic. Find something you love and explore that topic with your readers.
This is why fashion blogs tend to do so well – you don't need to be an expert to succeed, just share your style.
3. Research the Competition
One great way to come up with blog post ideas is to take a good look at your competition and see if you can do anything better than them.
In a world of many billions of blogs, you need to stand out from the competition.

Tweet This
You don't really need to be 100% original, but you do need to find a way to be different and distinctive. In a world of many billions of blogs you need to stand out. You could even ask your competitors to participate on your blog!
So keep an eye on what your fellow bloggers are working at, their style of presentation, the topics they cover, and their content in general.
4. Break Your Routine
One of the most amazing advantages of blogging is that you don't have to restrict yourself on a desk. You can blog from anywhere.
Use that to your advantage. If you feel stuck trying to come up with blog post ideas, just head out to a place of your liking and give your brainwaves a boost.
5. Remember Your Purpose
I don't want to get all mushy here but I've found that the most important thing to remember when you run a blog is to try and help people.
Sometimes it's easy to forget that the thousands of hits that your website gets is made up of real life human beings.
Each of them is looking for a solution to a problem.
If you really try to pour your heart and soul into helping them discover a solution you will find that your content becomes better quality and your readers become more interested in hearing from you.
And, at the end of the day, even if you don't become rich and famous you can still say that you helped a few people get through the day.
What Have I Missed?
These were some of the blog posts ideas that might help you come up with some new and creative content for your blog. I hope you find this post helpful.
Most importantly, although the ideas remain the same, it's up to you how creatively you present it to your audience and engage them for longer.
I hope this article was helpful to you. If you have already figured out your topic, I think it's time for some expert SEO tips for your post.
Do you ever get stuck for ideas when trying to come up with a new article or a new blog? I'd be really keen to hear your strategies for getting through it so please leave me a comment below.