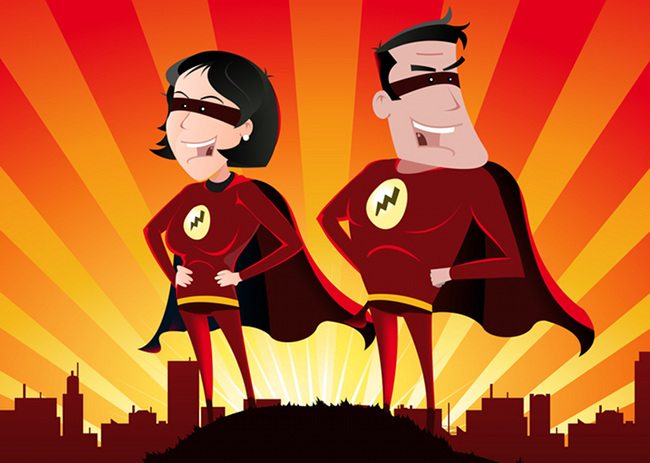 Everyone wants to build a popular blog.
But what if you also have a full time job, a bunch of kids to raise and a whole host of other family commitments to take care of?
Well, then it gets tricky.
I often get emails about this issue, but last week one of them really stood out and so I decided to try and do a big ol' post about it.
Here are some tips and strategies that my mates and I have used to build successful blogs while holding down a job that pays the bills, or looking after kids at home.
Shall we?
A mom with a blog and not enough hours
Let's begin this post by sharing the email that Katie sent to me.
It gives us a really good starting point because Katie explains the issue so well (she's clearly bloody smart), and I'm sure a lot of people out there will relate to it.
Of course I've asked her permission before sharing.
Hi Ramsay,

I came across your blog after searching & browsing blog optimization topics. I read several of your posts and then happened upon the one about moms.

I'm a stay-at-home mom currently who just started a blog. And what I have to say here probably applies to anyone starting a blog these days.

I picked a topic a month ago out of interest (theperfectbrownie.com) and hope for maybe a future publishing opportunity, and then once I got started and began reading about SEO (of which I had no previous knowledge) I researched my keywords and found that luckily within that topic there were some low to medium competition keywords with good traffic and some commercial value. So I felt hopeful about my prospects.

And then I hit a wall. The more I read about how to get traffic, the more frustrated I've gotten. I've read:

Don't use backlinks / You must get backlinks
Blog & forum comments are worthless / They're valuable
Write good content and you'll get traffic / Content is worthless, SEO tricks matter more
You need to be on every social media site / Don't waste your time on social media

Like I said, I started this blog a month ago. I get maybe 20 hits per day. I go through swings of mood where one day I feel like I can make this work, and the next I feel bummed out because I feel like I'm wasting my time.

As a stay-at-home mother, I barely have time to do what I need to do around the house- so I squeeze in a blog post a couple of times a week when I can. And I'm left with all this conflicting information. I don't have advertising money, oodles of free time, or the money to pay some computer whiz in Bulgaria to spam me to the top of Google. That doesn't mean I'm slacking; I'm very good about optimizing my on-page SEO, I have a (lonely) Facebook page for my site, and I've run up a Twitter following of about 800, mostly foodies & other bakers.

There's just only so much I can do in a day. Why am I telling you all this? Well, you write about your mom, and I like that. Your post encourages women to blog, and I like that, too. So maybe I'm just hoping that you, or maybe another "how to blog" person that you could pass this along to, could write a post for people like me (moms or not). Boil it down and tell us the things we absolutely must do, and the things we can let slide while we attend to life's necessities- and yet still eventually get traffic. Because there just aren't enough hours in the day.

Thanks for listening. You have a great site and I'll be coming back to read more. Have a good day.

Sincerely,

Katie

I guess I should start by saying that I have absolutely no idea about raising kids and the pressure that puts on a person. I can only imagine how stressful and time consuming it must be – especially because the women and men that raise kids aren't just "moms" and "dads" they also do and are a lot of other things.
This is the only kid that I have…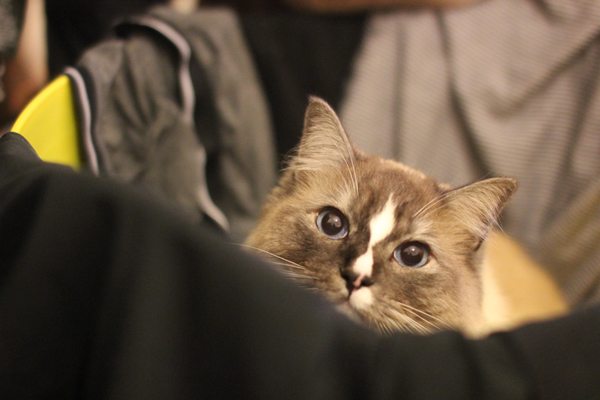 That being said, if you've read my post on how to start a blog you might remember that I used to work as a cleaner in order to pay the bills while I made my online business thing work. I used to do a shift from 6am to 10am and then come home and work on blogs and client projects.
During the transition from part-time to full-time online business I learned a few things that might be useful for people who want to grow a blog but are struggling to find time – especially stay at home moms and dads who find themselves constantly interrupted as well as busy!
You get the idea.
How to build a blog as a busy parent
Like I said, I'm going to share my experiences but I've also asked my best mate Justin to jump in here because he is a successful online entrepreneur who has built million-dollar online businesses while bringing up four young boys.
If you have any of your own tips please leave a comment and let me know.
It might really help someone.
1. Recognize that it takes longer than people say
One of the things that new bloggers often face is that the whole "overnight success" thing really is a bunch of BS for most people. Even this site, which got over 11,000 visitors in its third week, was a culmination of a lot of screw ups an years of experimentation and toilet cleaning.
My mate Justin told me in relation to business and kids:
It will take you longer than single people who can focus 110%, 16 hours a day, 7 days a week, for 5 years. But… the time will pass anyway… so, you may as well build something…
I think that is a really vital point because it helps you do something very important: relax. It's so important to have a wide focus when it comes to this stuff because often the disillusionment comes not from getting no results but from getting slow results.
In that respect the best thing you can do is set some short, medium and longterm goals.
That's how you know if it's building slowly or dying slowly.
You might want to check out my other post on some predictions for things you'll need to know before you start a blog as that will give you some items to watch out for.
2. Learn to track, test and tweak as early as possible
One of the things that I wish I had learned earlier was the importance of testing.
In fact, my mates Justin and Glen would constantly tell me to test things, or tell me about a test they did that resulted in huge rewards, but I still didn't learn.
In this regard Justin said:
The 80/20 rule applies. Get the biggest bang for your buck, and focus all your energy on that.
In the beginning this means a lot of testing and research because you might not yet know what produces the best results for your blog or online business. This is so important because if you are time-poor you want to find out what works the best and then go with that.
Take opt-in forms as a simple example. Let's say you reckon you can make $100,000 a year from 10,000 subscribers. Well, what if you could increase the sign ups to your list from 2% to 4% by doing some simple tests? You've just halved the time it'll take you to reach your number.
This comes back to two things: experimenting and running split tests.
3. Find out if you are a writer or an entrepreneur ASAP
If you have a look at any successful blogger you will notice something important.
They all outsource as much as possible.
Some of them even have offices full of staff that they pay full time wages to.
This is no coincidence. These guys and girls recognize that it is extremely difficult to grow unless you are outsourcing the things that take the most time, or the things you are no good at.
Why spend five hours tweaking your blog's theme if it's the writing that you are good at?
On the flip side, why spend five hours writing a blog post if you're better at ideas and business development? You could pay someone to do that and grow your business a lot quicker. I've talked to Chris Ducker about this:
I really encourage people to not think of this as a cost but as an investment.
If you start to think of your time as being worth a dollar amount (say $100 an hour) then you will be less likely to waste away the day on things you don't understand.
But that also means backing your business and really wanting to give it a shot. There's no point spending money unless you seriously want to give it a go.
4. Forget about Twitter, Facebook and Google+
This always sounds really weird but I think it is such good advice.
Social networking sites are, for the most part, a big waste of time in the beginning. They don't bring in huge amounts of traffic and they take up a huge amount of time.
(Side note: Here's some Google+ tips and tricks if you want to still learn about it)
Sure, you have to be on them, but it's not necessary to spend a lot of time there unless you are spending money on advertising or have an existing strategy for building networks with other bloggers in your niche.
Small businesses that have a physical location might be a bit different in this regard (read this one) but for the most part we need to stick to something else.
Point number five.
5. Write amazing, brilliant, sexy content… but not on your site
Again, this might be something that a lot of bloggers already know, but if you've missed this one it can cost you a lot of time.
Writing amazing content on your blog is good. But it doesn't help in the beginning.
Why?
Because no one knows about your blog!
The first year of blogging really should be about getting guest posts, advertising and mentions on as many other relevant websites as possible. I used to try and work to a 1 to 3 ratio – for every one post that I put up on my blog I would do three guest posts.
6. Connect with people who have done it already (or are on their way)
I can't emphasize this point enough.
You will get no where in any business unless you know the right people. It is extremely hard to make reasonably fast inroads unless you are getting tips, help, feedback or support from people who have made it or are well on their way.
Justin has a great idea here:
Find friends in similar situations, but ideally slightly further along, and meet up once a week or month and exchange ideas.
I am lucky enough to have people like Justin and Glen and so on in my life. Having them on the end of an email has made a huge difference when I need feedback on a new product or a testimonial for a landing page.
At a very minimum it helps to have gentle, kind and like-minded people around you if you just need a break with someone who can listen and understand where you are coming from. Justin and I catch up a couple of times a month and see a movie or go to the gym.
Sometimes we don't talk about business at all but it's really nice to know that he knows why I'm stressed without having to explain the whole thing every time.
7. Steal (read: borrow)
Okay, so I don't want anyone to steal.
That is a really bad idea.
But I do encourage competitive research. In fact, it's one of the most important skills you can have in the online world.
One of the best ways to get ahead in the blogging world is to look at what the most popular blogs in your niche are doing and then do it better. Or do it differently. This can help you improve your SEO as well as stand out amongst a crowd of "same".
Write down all the keywords you'd like to rank for and the do a Google search. Visit all of the top sites and examine things like their:
Brand and layout
What makes them different from the rest? What are the main impressions you get when you visit the site? What format, colors, etc. is it all presented in? Who is the target audience?
Distribution
How often do they post and what type of content is the most popular? Do they do videos, eBooks, long form content, daily updates, etc.?
Most popular gear
Finally, take a look at how they got popular. Look at the sites they've been mentioned on, the posts that have the most comments and social shares and so on.
Good research skills can help you figure out not only what to write, but where to get it publicized. It can help you tap into markets and niches that you were't aware of and, most importantly, it can give you ideas about how to be different.
Just like I said in my post about starting a fashion blog; if you're not different you're dead.
Not exactly the blogging advice you thought?
As I got to the end of this post I started thinking about how these tips probably aren't the exact things that Katie was talking about.
I haven't really said "write one post per week and Tweet it 3 times an hour" or anything like that. Mostly, we've just gone over general ideas and concepts.
But, to be honest, those are the things that I wish I'd know about when I was really busy and looking to grow my blog.
Posting schedules, headlines, subject matter – all of that stuff is different for each industry, niche and individual blog. But testing, making networks and competitive research are all skills that translate anywhere.
What blogging tips would you give?
I know a lot of the Tyrant Troops have children, full time jobs, etc. and struggle with these issues. I'd be really curious to know what tips have made a difference for you on your journey? What advice would you give for Katie or someone like her who is struggling for time but obviously very keen to get it right?
Please leave a comment. It might really help someone.
Image © Benchart Dreamstime.