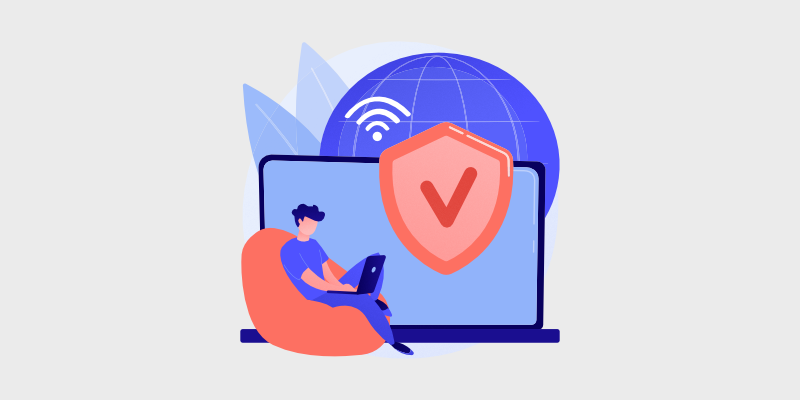 A re you researching the best VPN services? Let us help you out! We've compared the top VPN providers so you can quickly find the best option for your needs.
When you start a new blog, there are likely lots of WordPress plugins you'll want to invest in to add new features to your website.
But, you can't forget about investing in a good VPN.
A VPN will protect your online privacy, keep your information secure, and allow you to access websites that are blocked in your country. Plus, a VPN can even help you improve your blogging strategy!
Because there are so many VPNs on the market, choosing the right one can be difficult.
So, in this article, we'll share our picks for the best VPN services.
But, before we dive into the list, let's go over in more detail what a VPN is and why you need one as a blogger.
What is a VPN? (And Why You Need One)
A VPN, which is short for Virtual Private Network, is a service that helps protect your internet connection and your online privacy.
It works by hiding your real IP address and creating an encrypted tunnel to access the internet. That way, no third-parties, including hackers, the government, or your internet service provider will be able to see your identity, your private information, or what you're doing online.

So, even if you're browsing the internet in a public space or using public WiFi, your browsing history, passwords, credit card details, email accounts, etc., will be kept safe from anyone that's trying to spy on you and use your data for malicious purposes.
Because it hides your true IP address and allows you to access the web from multiple IP addresses in different countries, a VPN can also help you watch content on sites like Netflix or YouTube that are blocked in your region.
Let's take a look at a few other reasons why it's smart to use a VPN as a blogger:
Boost Your Website Security – If you have a WordPress site, you should have an SSL certificate to secure the data that's transferred between your website and your visitors' computers. When you use a VPN along with an SSL, you can hide website activity behind multiple layers of encryption.
Access Geo-Restricted Content – If you're a travel blogger, you might visit countries that block popular websites like Facebook, Instagram, or Gmail. With a VPN, you can connect to a server in your home country and get around those restrictions so that you can continue to work while traveling.
Avoid Location-Based Pricing – Many online retailers offer their products at different prices depending on where you're located. With a VPN, you can price shop locally and globally to make sure you're getting the best deal.
Find New Keyword Ideas – An easy way to get new keyword ideas is by looking at Google's Autocomplete suggestions because it will tell you what people are already searching for on the web. You can use a VPN to see the Autocomplete suggestions in other countries and come up with blog post ideas that your international readers will love. Check out our guide to keyword research for more tips.
Now that you know why having a VPN is beneficial, let's take a look at our picks for the best VPN services.
IPVanish is one of the best VPN services on the market, trusted by thousands of customers and top names in tech like PCMag.com, IGN, TechRadar, and more. It's easy to use and it has all of the powerful features you need in a VPN.
IPVanish VPN works well with all popular devices, browsers, and operating systems. It has apps for Windows, Mac, Android, iOS, Fire TV, Chrome, and Linux. You can even set up IPVanish on a compatible VPN router so that you can secure every device that's connected to your network.
No matter where you are in the world, you can get a high-speed VPN connection with IPVanish. It has over 2,000+ servers and 40,000+ IP addresses across 75+ VPN locations in North America, Europe, Asia, South America, and Oceania.
You can use the 'Fastest Available Server' feature to automatically determine which server is the fastest for you based on the location of your real IP address.
In addition, you don't have to worry about your privacy with this VPN service. IPVanish has a verified no log policy, which means that they will never monitor or log your online activity when the VPN is running.
IPVanish also offers advanced features like a VPN kill switch, split tunneling, SOCKS5 proxy, DNS leak protection, and more.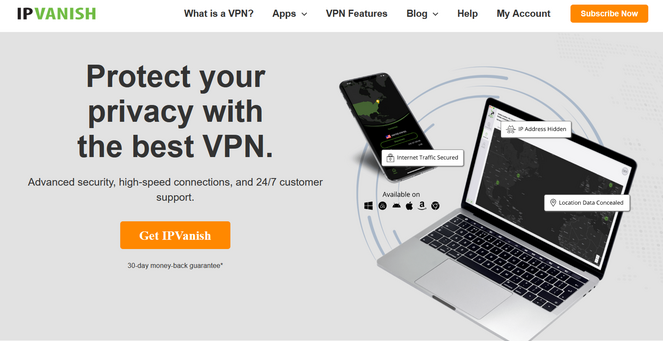 Check out these features of IPVanish:
High-speed VPN connection
VPN apps for all major platforms
Unmetered connections
WireGuard protocol
No activity logging
24/7 customer support
And more…
Get IPVanish today!
Pricing: IPVanish starts at $3.99 per month when billed annually.
NordVPN is another popular VPN service, trusted by 14 million users worldwide. It has over 5,200 servers in 59 countries so that you can enjoy the fastest VPN experience, no matter your location.
With NordVPN, you can protect all of your devices because there's a NordVPN application for Windows, macOS, iOS, Android, Linux, and Android TV. There's also encrypted proxy connections for Chrome, Firefox, and Edge. Plus, with one NordVPN account, you can secure up to 6 devices at the same time.
NordVPN is super easy to set up; you can secure your connection on any device with the simple click of a button.
It comes with features like Double VPN, which allows you to encrypt your data twice, making it harder for criminals to figure out and decode.
The built-in Kill Switch will automatically block internet access from your device, or specific apps, if you lose your VPN connection. This keeps your private data safe from accidental exposure.
There's also a strict no-log policy that ensures NordVPN doesn't track, collect, or share your private data.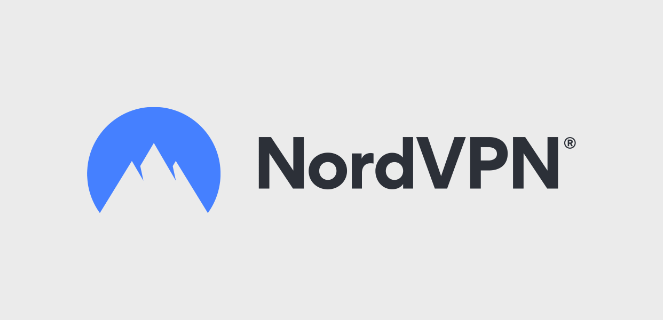 Here are the top features of NordVPN:
Fast and stable VPN connection
VPN apps for all major platforms
Dedicated IP address
Unlimited bandwidth
Multi-factor authentication
Split tunneling support
And more…
Get NordVPN today!
Pricing: NordVPN starts at $3.69 per month when you sign up for a 2-year plan.
StrongVPN is another great VPN provider that features WireGuard, the fastest VPN protocol. You can connect to one of StrongVPN's 950+ servers across 30+ countries to securely browse the web without slowing down your internet speed.
In addition, most VPN services offers a 256-bit encryption. But, StrongVPN goes above and beyond by offering a stronger 2048-bit encryption with no bandwidth caps.
StrongVPN has apps for Windows, macOS, iOS, Android, Amazon Fire TV, and more. You can connect up to 12 devices at the same time with a single StrongVPN account. Or, you can use a VPN router to connect all of the devices in your house.
Plus, you can easily set up and start using StrongVPN in no time. Simply sign up for an account, download the app, and click the 'Connect' button for one of their secure server locations.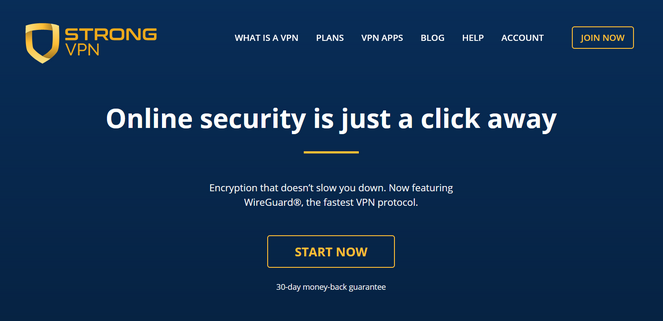 Take a look at the features of StrongVPN:
Strong 2048-bit encryption
Automatic setup
Zero activity logging
Includes StrongDNS
24/7 customer support
And more…
Get StrongVPN today!
Pricing: StrongVPN starts at $3.66 per month when you sign up for an annual plan.
ExpressVPN is another trusted VPN service that has a network of high-speed servers spanning 94 countries. You can use it no matter your location or what device you're using with its easy-to-use apps for Windows, Mac, Android, iOS, Linux, Kindle Fire, and more.
You can even set up ExpressVPN on popular video game consoles like PlayStation, Xbox, and Nintendo Switch to reduce ping, minimize lag, and improve connectivity.
ExpressVPN also offers Aircove, which is the industry's first and only Wi-Fi router with built-in VPN protection. You can connect to as many as five VPN locations at the same time.
Connecting to ExpressVPN is quick and easy, all it takes is the click of a button. Plus, it comes with advanced features like split tunneling, Network Lock kill switch, and a Threat Manager to block app trackers.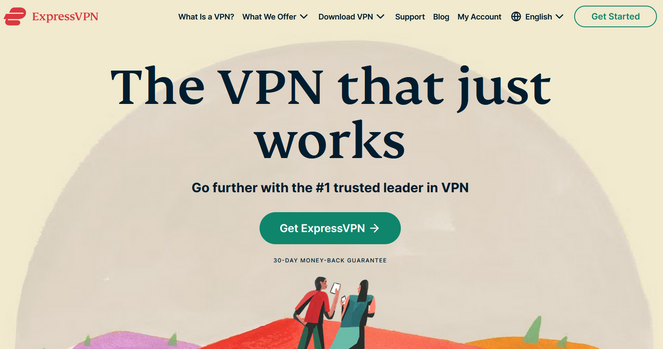 Check out these features of ExpressVPN:
Lightning fast speeds
Unlimited bandwidth
Private DNS
Built-in password manager
No connection or activity logs
24/7 live chat support
And more…
Get ExpressVPN today!
Pricing: ExpressVPN starts at $8.32 per month when you sign up for a 12-month plan.
Proton VPN is a VPN provider based out of Switzerland, which has some of the world's strongest privacy laws.
Its Secure Core offers added protection against network-based attacks by routing your traffic through multiple servers in Switzerland, Iceland, and Sweden before leaving the Proton VPN network. This means that even a compromised VPN endpoint server will not reveal your real IP address.
Proton VPN has 1,862 high-speed servers across 67 countries, an easy-to-use interface, and it offers apps for Windows, macOS, Linux, Chromebook, iOS, Android, and Android TV.
Proton VPN also comes with a VPN Accelerator, which is a unique set of technologies that can increase your VPN speeds by over 400%.
Plus, you'll also get access to NetShield which is a DNS filtering feature that protects you from malware, blocks ads, and prevents trackers from following you as you browse the world wide web.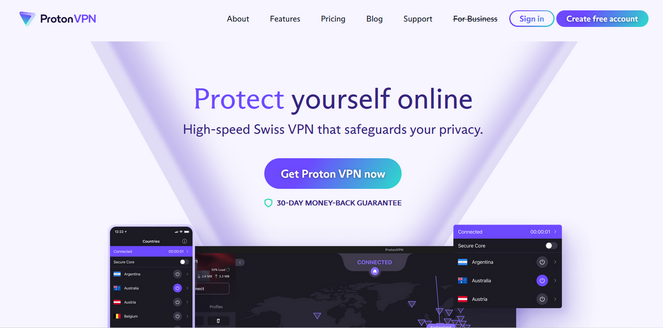 Here are the features of Proton VPN:
Connect up to 10 devices
Unlimited bandwidth
VPN accelerator for speed
P2P (peer-to-peer) support
No internet activity logs
Support for the Tor network
And more…
Get Proton VPN today!
Pricing: Proton VPN starts at $4.99 per month when you sign up for a 2-year plan. There's also a free version that you can use on one device.
CyberGhost VPN is a fast, secure, and anonymous VPN service with a large server fleet across America, Europe, Africa, and Asia.
CyberGhost VPN uses military-grade AES 256-BIT encryption and you can choose from well-known, secure VPN protocols such as OpenVPN, IKEv2, and WireGuard.
You can download its easy-to-use apps for Windows, macOS, Android, iOS, and Linux. You can also configure CyberGhost VPN with your router, smart TV, Amazon Fire TV stick, or game console. Plus, you can connect up to 7 devices with just one subscription.
This VPN provider also offers a strict no-log policy. So, it will never collect, store, or share any information like your IP address, browsing history, accessed content, or session duration.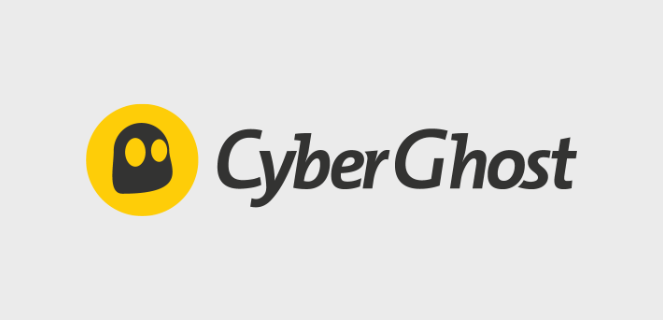 Take a look at the features of CyberGhost VPN:
Over 6800 VPN servers worldwide
Unlimited bandwidth and traffic
OpenVPN, IKEv2, WireGuard protocols
Automatic kill switch
Strict no logs policy
24/7 live customer support
And more…
Get CyberGhost VPN today!
Pricing: CyberGhost VPN starts at $2.03 per month when you purchase the 2-year plan.
TunnelBear VPN is one of the best VPN services for beginners. It offers easy-to-use apps for Windows, Mac, Android, and iOS. Simply download the app, select a country, and flip the switch to browse the internet securely.
TunnelBear uses strong AES 256-bit encryption by default and its global server network is optimized for speed.
If you lose your VPN connection for some reason, the VigilantBear feature will block all unsecured traffic until it's safely reconnected.
You can trust that TunnelBear will never monitor, log, or sell any of your internet browsing activity. They are the only VPN service in the industry that publishes regular, independent security audits of their apps.
The best part? There are no limits on the number of devices you can connect while using TunnelBear.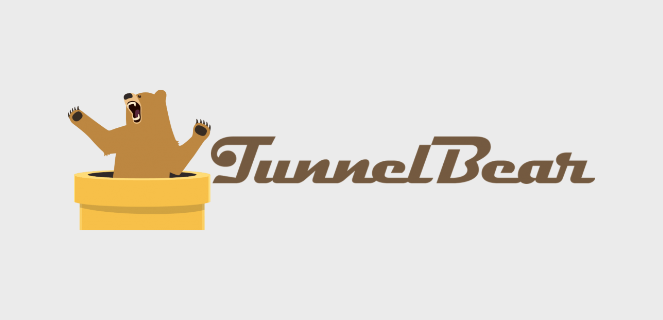 Take a look at the top features of TunnelBear:
Fast servers in 47+ countries
Unlimited devices
Strong AES 256-bit encryption
No logging
Dedicated support staff
And more…
Get TunnelBear VPN today!
Pricing: TunnelBear offers a free plan which gives you 500MB of secure browsing. Paid plans start at $3.33 per month.
---
That's a wrap! We hope this list helped you find the best VPN service as a WordPress blogger. Now, you can securely browse the web and access content from around the world.
If you enjoyed this article, you might want to check out our guide on how to make your WordPress blog private.
While you're here, make sure you also subscribe to our newsletter to get blogging tips delivered straight to your inbox!