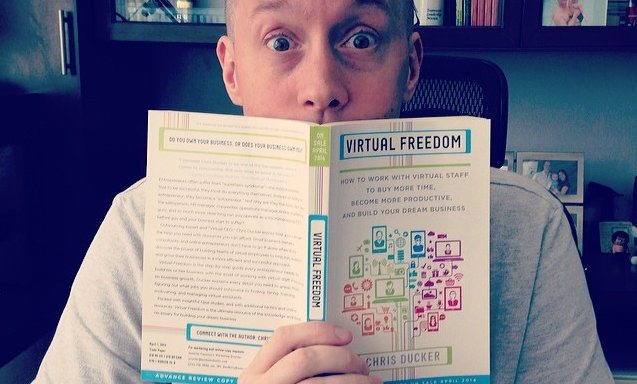 Chris Ducker has a new book.
You're going to be hearing a lot about it in the next few weeks.
He sent me an advanced copy a few weeks ago and after reading a few chapters I instantly realized something pretty important.
He got the title badly wrong.
It is an incredibly useful book – practical, simple to follow and extremely insightful. But the title ain't right. I'll talk more about that below.
This is the first time I've ever written about a book on Blog Tyrant. I'm not getting paid to do it. I'm not using any affiliate links. I just wanted to talk about it because I honestly think that it's the missing ingredient in a lot of blogger business plans.
Read on. Please.
NOTE: There is a little competition at the end of this post that you are absolutely going to want to read about… I'm talking a free half an hour Skype call with Chris himself (usually valued at $500) to help brain storm your blogging/outsourcing future. I'll also give away a few copies of the book.