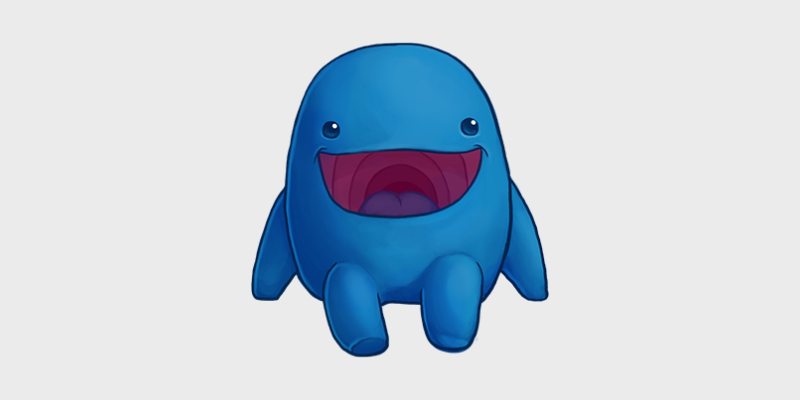 A re you looking for a tool to help you sell digital products online? In this review, we'll break down the plugin Easy Digital Downloads so you can decide if it's the right solution for your blog.
When you have a new blog, selling digital products to your visitors is a great way to make money. Whether it's ebooks, courses, videos, or something else, you can use a tool like Easy Digital Downloads to easily sell digital downloads online.
If you've been researching eCommerce plugins for your blog, it's likely that you've come across Easy Digital Downloads. But, you might be unsure if it's the plugin you need.
In this Easy Digital Downloads review, we'll break down the pros, cons, pricing, and more, so you can decide if it's the right tool for you.
Let's get started!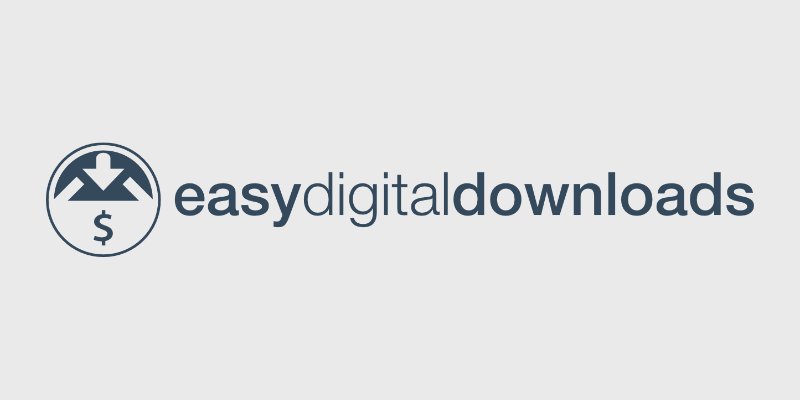 Pros:
Beginner-Friendly
100% Responsive
Customer Management
Data Reporting
Discount Codes
Payment Gateways
Email List Integration
Developer Friendly
Easy Digital Downloads is a highly popular eCommerce plugin for WordPress. It's trusted by more than 50,000 website owners and bloggers to sell digital products to customers online.
This plugin makes it easy to set up and sell digital products straight from your website. Some of these products include ebooks, spreadsheets, images, documents, videos, and other media files.
Easy Digital Downloads comes with powerful features such as payment flexibility, discount codes, complete customer management, secure file protection, and more. It works with any WordPress theme so it's guaranteed to look great on your blog.
Selling digital goods doesn't have to be a hassle. With a tool like Easy Digital Downloads, it's easy to set up, manage, and sell your products online.
Get Easy Digital Downloads today!
Before getting straight into the review, let's look at why it's beneficial to sell digital products on your blog.
Why Sell Digital Products on Your Website?
There are many reasons why you might want to sell digital products on your website.
For one, selling digital products allows you to monetize your blog and earn an income through your site.
You don't need to spend a lot of money to create a digital product that brings value to your audience and grabs their attention. A simple PDF guide can be valuable to your readers and it's free to make. And because you don't have to hold inventory or account for shipping, there are low overhead costs overall.
You can also use your digital products to demonstrate your expertise in your industry. As you create content that's relevant to your readers and provides them with solutions, they'll continue to build their trust in your brand. And the more they trust your blog, the likelier they are to keep coming back.
Plus, you can automate the process of selling online content so that it's simple and painless. Customers can receive their orders as soon as their payment processes for an instant way to consume your media.
Now that we know some of the benefits of selling digital goods, let's get into the Easy Digital Downloads review, starting with the pros.
Easy Digital Downloads Pros
1. Beginner-Friendly & Minimal Setup
If you've never done it before, the thought of selling digital goods can sound a bit intimidating.
Thankfully, you don't have to be a developer or an expert coder to set up and use Easy Digital Downloads. It requires minimal setup because it's easy to install and managing its features is simple. In no time at all, you can set up and start selling your products right away.
As soon as you download Easy Digital Downloads, it'll allow you to configure your settings including location, currency, payment gateways, emails, purchase receipts, taxes, and more.
Configuring your settings is easy and only takes a few minutes to complete. It's just as easy to create and set up your digital products so they're ready to sell to customers, including setting the price:

From here, you can upload your files, name them, and add an image:

The settings are straightforward and easy to fill out. Not to mention it takes very little time to do, which makes the setup hassle-free.
For added functionality, you can also add categories and tags, set limits on the number of downloads, and install extensions, which we'll get into more later.
2. Easy Product & Customer Management
Once Easy Digital Downloads is up and running, you can instantly start tracking your product downloads and managing your customers. And you can do it all from your WordPress dashboard.
From your dashboard, you can view product status, product details, number of sales, and more. You can also view, edit, or delete products.
It's easy to view your order history so you can keep track and manage orders from one location.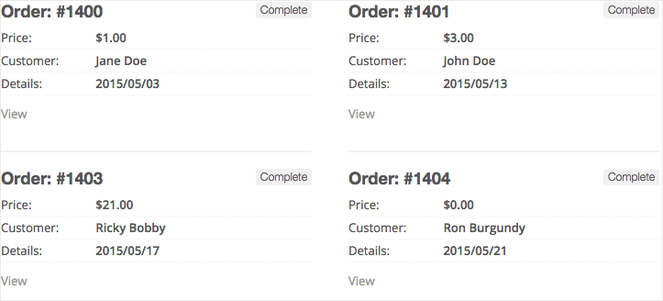 And you can keep a separate record for each customer that includes their purchase activity and lifetime value.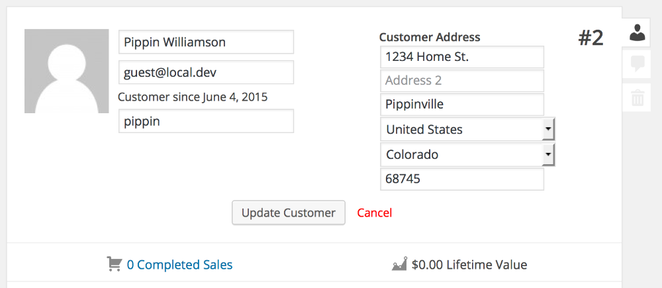 You can also view, edit, or delete customer records, link customer records directly to user profiles, and create customer account pages.
As your blog continues to grow, so should your sales. It's crucial to keep track of sales as well as customer information to ensure you're reaching your goals and taking your blog to the next level.
3. Detailed Data Reporting
As with any part of blogging, it's crucial to collect data and information about visitors and your website so you can improve your current strategy. To get better at increasing conversions, you need to know where your blog stands and what your audience wants.
Thanks to Easy Digital Download's data reporting, this is not only possible but easy to track. It uses graphs to show you visual reports on your products so you can see how they're performing as you dig further into the details.
You can view earnings by category, estimated monthly sales, total earnings for a specific period, specific product reports, and more.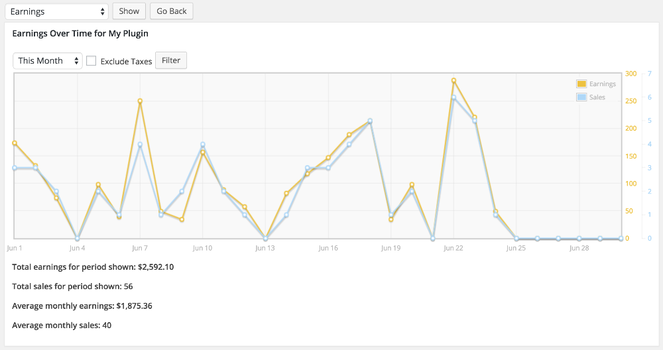 With Easy Digital Downloads, you can also:
View earnings by date range and category
Filter reports by specific product
Track collected taxes by year
Export store data to CSV file
Monitor download, sales, & API request logs
4. Highly Customizable
Easy Digital Downloads is open-source software, which makes it a highly customizable solution that allows you to create, sell, and manage digital goods exactly how you want.
Easy Digital Downloads works with any WordPress theme so it's guaranteed to look stunning on your website. You don't have to worry about the plugin messing up your aesthetic or changing the look of your site whatsoever.
For developers and coders, Easy Digital Downloads API makes it possible to make customizations like:
Modify the checkout form
Override default plugin behavior
Generate custom eCommerce reports
Create new product page templates
For beginners with little to no coding experience, you can also use Themedd. Themedd is Easy Digital Download's built-in theme that's free and provides you with a stylish way to sell your online courses, ebooks, PDFs, printable files, music, and much more.
It comes with a download grid page (like the one below), a single download page, cart details, and a distraction-free checkout option.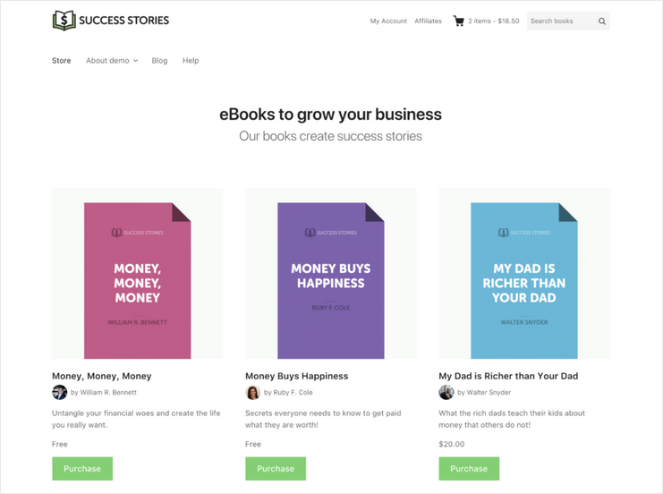 Themedd also comes with over 40 color controls, sidebar widget areas, a mobile menu location, and more.
5. Extensions to Extend Functionality
As your digital product business grows, you'll eventually cater to many more customers with multiple interests, problems, and pain points.
To ensure that you continue to appeal to buyers, Easy Digital Downloads comes with many extensions. These allow you to add new functions to your site and take your business to the next level.
First, you can offer more payment options to your visitors with extensions for Stripe, PayPal, Authorize.net, Braintree, ClickBank, and more.
Some other popular Easy Digital Downloads extensions include:
Recurring Payments: Sell automated subscriptions for your products.
Software Licensing: Sell license keys for your WordPress plugins or software.
All Access: Allow customers to download any product from your site with an all access pass.
Custom Deliverables: For freelancers who need to deliver custom files to their clients.
Compare Products: Easily create product comparison tables and display them anywhere on your site.
QR Codes: Generate QR codes for your digital products.
EDD Purchase Rewards: Build loyalty with your customers with discount rewards.
And much more…
Easy Digital Downloads also integrates with popular email marketing services like Mailchimp, AWeber, ConvertKit, ActiveCampaign, and others.
There are also many other extensions available through third parties. These are extensions created and maintained by developers rather than by Easy Digital Downloads.
Some of these third-party extensions include:
EDD Moneybird: Sync your sales to Moneybird to automate bookkeeping.
Help Scout Desk: Offers a complete help desk for your customers inside of WordPress.
LiveChat: A live chat tool to communicate with customers in real-time.
LearnDash: Integrate your LearnDash LMS with Easy Digital Downloads to sell your online courses.
GamiPress: Gamify your digital store by rewarding customers with points and achievements.
And more…
Thanks to Easy Digital Downloads' multiple extension options, you can pick and choose how to customize your content to match your audience's needs and appeal to their interests over time.
Let's look at one more powerful extension in the next section…
6. Create Multi-Vendor Platforms
With Easy Digital Downloads, you can also create a multi-vendor platform similar to Amazon. Users can sign up and sell their goods through your website.
Before, setting up a multi-vendor platform would've been a hassle that required developers and expert coding knowledge. But with Easy Digital Downloads, the process is hassle-free.
All you have to do is download the Frontend Submissions extension which will give each user a Vendor Dashboard: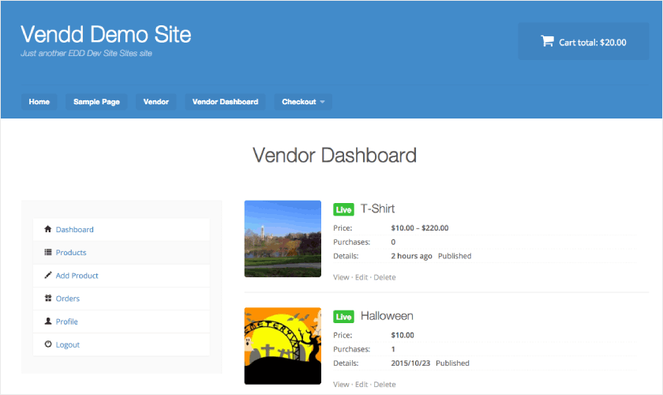 From the Vendor Dashboard, users can create new products, update existing products, view orders, access earning statistics, communicate with customers, and edit their account details.
Frontend Submissions includes a beginner-friendly drag and drop interface so users can create forms for vendor registration, product submission, and vendor account profiles. This gives site administrators complete control over the form fields shown to vendors so they display exactly as needed.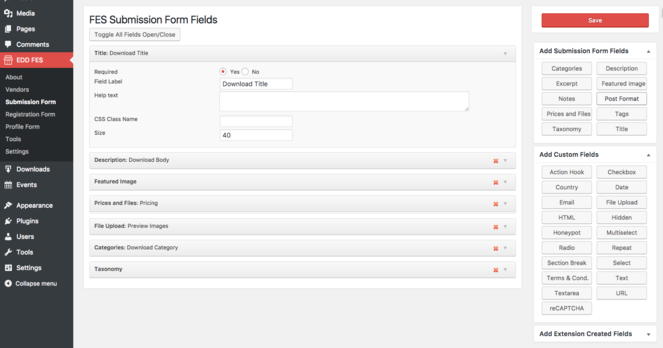 Frontend Submissions also integrates with the Reviews extension so shoppers can leave reviews for the products they've purchased. This allows site administrators to see how customers feel about the vendors using their online marketplace.
7. Other Powerful Features
Easy Digital Downloads comes with so many excellent features that we don't want to miss out on telling you about.
So, some other powerful features you can expect from Easy Digital Downloads include:
Complete Shopping Cart: Customers can browse your product catalogue, add items to their cart, and checkout when they are ready.
Discount Codes: Offer discount codes that customers can apply at checkout.
Secure File Protection: Prevent unauthorized visitors from accessing your downloads without processing payment.
File Download Logs: View customer file download information such as download dates and times, IP addresses, payment records, etc.
Affiliate System Integration: Use the AffiliateWP plugin to create a complete affiliate system within your WordPress website.
External File Storage: Use content delivery tools like Amazon S3 and Dropbox to host product files.
Refund Tracking: With select payment gateways, Easy Digital Downloads makes it easy and painless to process refunds.
Active Developing: Issue logging, bug fixing, and feature enhancements are checked daily by the development team and supporting contributors.
And much more…
Now that you know the pros of Easy Digital Downloads, let's take a look at the one drawback we found…
Easy Digital Downloads Cons
1. Free Version is Limited
Easy Digital Downloads offers a free version of the plugin which is the perfect solution for bloggers on a budget. It comes with the basic features you need to sell digital goods to customers through your website.
But, it does have limited features.
If you want to take advantage of all of Easy Digital Downloads' powerful features, you'll need to upgrade to a premium subscription.
Upgrading to a premium subscription gives you access to:
Customer Reviews: Allow customers to leave reviews on your digital products.
Frontend Submissions: Turn your website into a fully fledged multi-vendor marketplace.
Recommended Products: Show customers recommendations on additional products to purchase based on sales data.
Content Restriction: Restrict access to page content to paying customers.
Recurring Payments: Sell recurring subscriptions for digital products using payment gateways like Stripe and PayPal.
Software Licensing: Provides a complete solution for selling software license keys and distributing software updates to customers.
And more
For bloggers that don't need the extra features, the free plan of Easy Digital Downloads should be good enough. But for those that want extended functionality, upgrading is the best option.
Easy Digital Downloads Pricing & Support
Next, let's take a look at Easy Digital Downloads' pricing plans: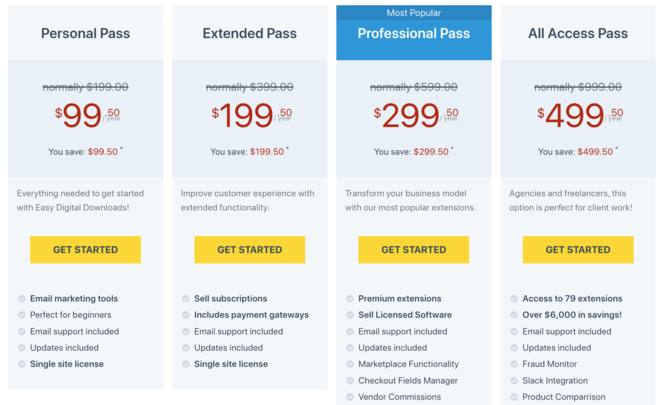 The Personal Pass is the least expensive subscription and starts at $99.50 per year. It gives you one site, all email marketing extensions, free downloads, invoices, cross-selling, and social discounts.
The next tier is the Extended Pass which works for one site and comes with more payment flexibility. It comes with Stripe, PayPal, content restriction, recurring payments, custom prices, gateway fees, and more.
The Professional Pass also works for one site. Along with everything in the Extended plan, it also comes with custom deliverables, recommended products, purchase limits, software licensing, and commissions.
Finally, the last plan is the All Access Pass. This grants you access to all of Easy Digital Downloads' premium features including resent receipts, license-free downloads, advanced reports, campaign trackers, discount widgets, QR codes, digital badges, and much more.
For its support, Easy Digital Downloads provides all the basic information you need to the most commonly asked questions.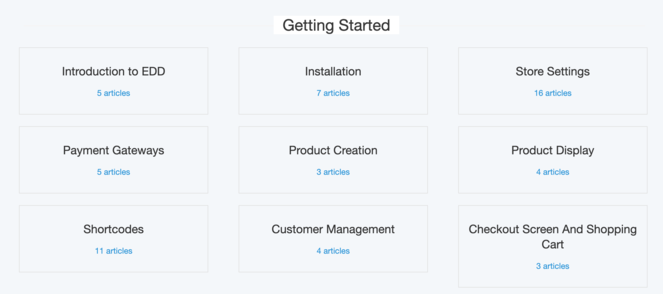 As you scroll down, you'll see FAQs on both basic and more advanced issues you might encounter with the plugin.
If you don't find the answer you're looking for, you can also open a support ticket so someone from the team can assist you with a specific problem.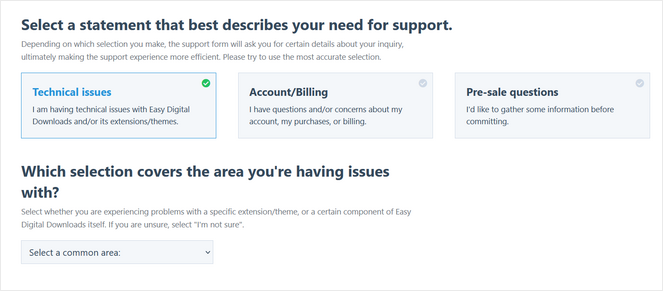 Easy Digital Downloads makes it easy to solve the errors you may encounter when using it and guarantees assistance when you reach out, which is important for a solid, reliable plugin.
Verdict: Is Easy Digital Downloads the Best Plugin for Selling Digital Products?
After breaking down its pros and cons, we can confidently say that Easy Digital Downloads is the best plugin for selling digital products on WordPress.
Easy Digital Downloads comes with all the features and flexibility you need. It's easy to install and manage so that even beginner bloggers can benefit from it.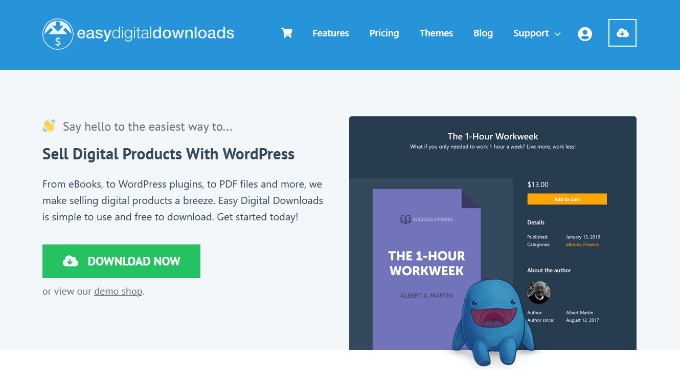 With this tool, it's easy to create, upload, manage, and sell digital goods to your blog audience. You can drive traffic to your website by providing readers with high-quality content in the form of ebooks, PDFs, courses, videos, and more.
We hope you enjoyed and benefitted from this Easy Digital Downloads review so you can make the best decisions for your blog.
For more helpful content like this post, be sure to check out our OptinMonster review. It has everything you need to make an informed decision about whether or not this lead generation tool is the best for growing your email list.
Lastly, don't forget to sign up for our email newsletter so you can get useful content like this delivered straight to your inbox!