Have you ever wondered whether it is better to write long or short articles on your blog? It's an important question because a lot of new bloggers seem to be a bit misinformed about which one is best.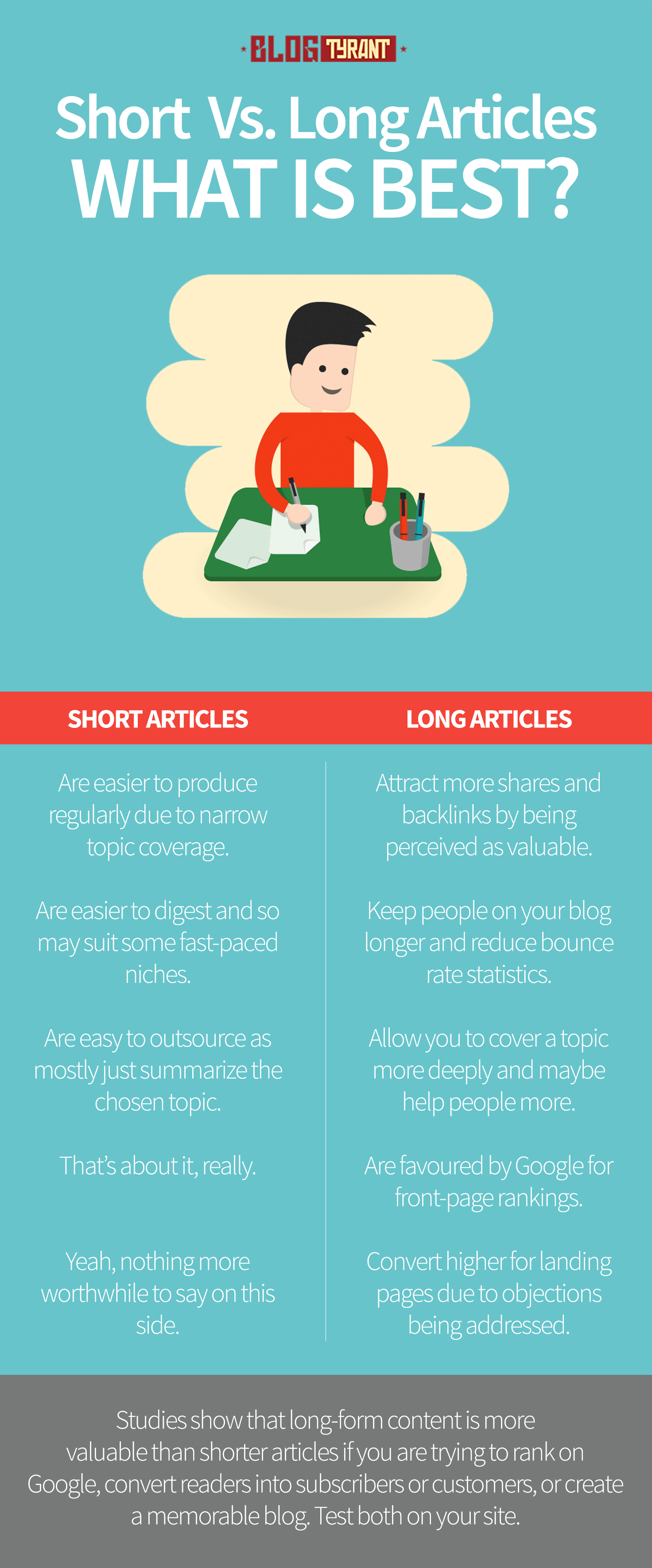 In this post I want to show you a quick summary of the debate and then leave you with a bunch of resources and ideas that will hopefully help you discover what works on your blog.
As always, there is not one hard-and-fast answer that can be applied to every single situation. That being said, I know what I'll be focusing on in the future.
NOTE: This article appeared in a different form previously but became so out of date I deleted it and started again. Some of the comments below might not make much sense without that bit of information!
Long vs short articles on blogs: the evidence
More and more over the past few years we hear people say things like "attention spans are shorter than ever" and that "people only want bite-sized information".
And while that might hold some truth, the evidence suggests that longer articles perform better in almost every single metric. Sales pages, blog posts, news articles, etc. – all of them do better when they are longer.
So why is that?
Well, let's take a look at some of the evidence.
An article by Word Stream talks about their results after switching to articles longer than 1,200 words.
Kiss Metrics talks about the benefits of long form content on things like time on site, etc. and shares examples from others as well as their own content.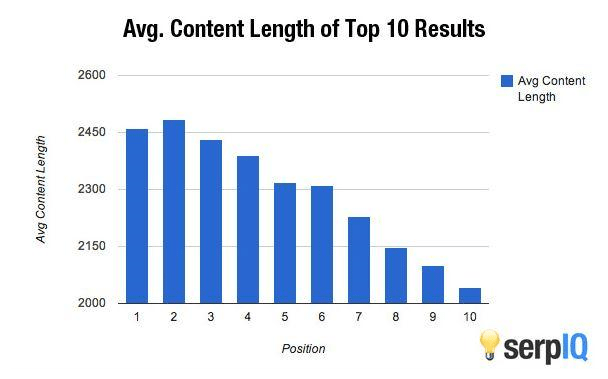 This interesting graph from SerpIQ shows a potential relationship between post length and rankings on Google. That i something we should all be paying attention to and studying in our own niches.
Here's an example from Neil Patel on how 2,000+ word articles are really the best way to go when it comes to ranking for almost any topic.