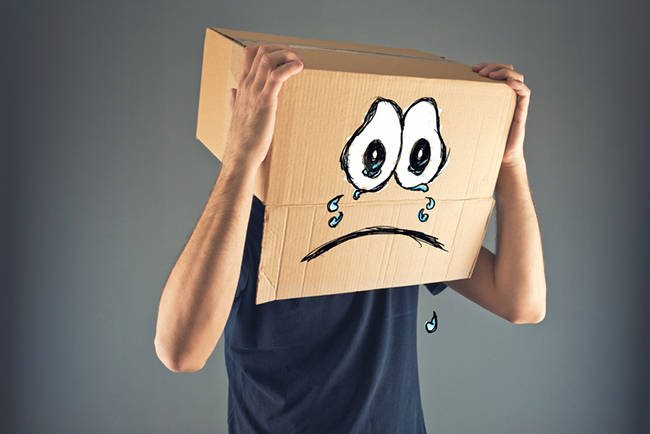 No one reads my blog.
That is one of the most common complaints I've heard since I started my blog, Blog Tyrant.
Even when you do all the right things (like long-form content that rocks) it still seems to amount to only small bits of traffic.
Why is that?
In this post I'm going to talk a little bit about why no one reads your blog and some tricks you can use to completely change things no matter what niche you're in or how old your blog is.
Ready?
Why doesn't anyone read my blog?
If no one is reading your blog the first thing you need to do is ask yourself a big fat question.
Would I share this stuff on Facebook?
If "no" is your answer then chances are you aren't producing anything worth reading.
Remember, people are bombarded with dozens of excellent, viral pieces of content every day.
You see Charlie biting his brother's finger, Bored Panda and BuzzFeed showing you nostalgic funnies from the 90's, and a million other articles borrowed from the front page of Reddit and imgur.
Think what you will about these sites, the content is compelling.
There wouldn't be a single person reading this article now who could hold their hand to their heart and swear that they've never clicked on one of those shareable posts on Facebook.
We all do it.
So now we need to look at our own blogs and ask ourselves deeply and honestly about how well we are competing for peoples' attention.
Do our blogs cut it?
Why it might not matter
The interesting thing to note at this point is that creating content that "cuts it" is often not enough.
It still doesn't get noticed.
That is when things start to get really frustrating for bloggers – you do all the right things as far as content production goes but still nothing happens.
Depressing.
So what can we do about it?
9 tricks to get people to read your blog
If no one is reading your blog then there might be a few things that you've failed to consider.
Here are a bunch of tricks that aren't always directly related to good writing, but will help to get you read.
1. Check your site speed right now
The number one reason that I click the back button is when a site isn't loading fast enough – especially if I'm in "research mode" and have 40 other tabs open to investigate. The stats always seem different but the generally accepted figure is that you'll lose 20% of visitors for every second that you site takes to load over 1.5 seconds.
Tip: A fast blog is achieved by using fast servers and minimising objects that need to be loaded. Use Pingdom Tools to analyse what's causing yours to lag and start your research on an item-by-item basis. For example: firstly, how do I shrink big images.
2. Change your blog photos to engage humans
Photos are often the first thing that you notice on a blog. Humans have evolved to recognize faces and this carries over to our online lives as well. This means you have to pay careful attention to the imagery that you use on your blog, and make sure any photos that you have of yourself are professional and of good quality. Don't ever use clip art imagery, or photos that have a stale white background from a cheap stock photography site. Make sure every photo fits the brand.
Tip: Here's a guide to finding photos for your blog. Taking your own photos is often the best option. It gives you complete ownership of the rights and is another piece of original content that Google will identify. Failing that, check the downloads number on each photo before using it. If it's been used by heaps of people it's basically like lots of duplicate content.
3. Get a mobile responsive design that collapses well
A time will come when we won't have to keep recommending this to bloggers! But, alas, that day is not here yet. So many of the websites I visit through the comments here on Blog Tyrant are designs that are not mobile friendly. Not only is it bad for user experience, it is now a negative ranking factor for your blog's SEO. But before you go and grab just any theme, make sure it "collapses" so that the content is at the top and not menus, sidebars and other distractions.
Tip: Start a WordPress blog already. There are hundreds of free mobile responsive themes including the new default theme which is beautifully simple and easy to customize. If you have an existing theme you want to keep contact my buddy Viktor who can code it to make it responsive.
4. Link out way, way more
A lot of bloggers think that linking out to other websites will cause you to lose page rank. Personally, I think that is total rubbish. The more you link out to other (quality) blogs the more value you will provide your readers. Not only that, the people that you link to will notice you and often give you a shout out or help to promote the post. A lot of SEOs have been predicting that putting well-trusted links around your own will also help your ranks.
Tip: In a 1,000-word post you'll want to have at least 10 links to other websites. Try and imagine you're back at college and you need quality references.
5. Make your font a lot bigger
I recently updated the font here on Blog Tyrant to a larger size and a less harsh color. I also used a Google Font instead of a self hosted one and saw significant speed improvements. But, the studies all show that bigger fonts are important because there are a lot of older people reading your blog, a lot of people reading on small phones and a lot of older people reading on small phones! A large well spaced font makes a huge difference to how appealing your writing appears.
Tip: Make sure your font matches your brand. Try to use fonts that are familiar to people as they appear less confronting to new readers. The best bet is to find a website you like and ask your coder to copy the typography.

6. Get really good at sneaky research
It doesn't matter how good your articles are if they're pitched at, and promoted to, the entirely wrong group of people. You need to know what your audience wants, what problems they're having and then where you can reach them best. You also need to know what your competitors are doing and how you can improve on that. A lot of it comes down to clever Google searches but you can also use tools like SEMRush and Google estimator to get some good details.
Tip: Find out the top 10 most successful posts on your main competitors' websites. Figure out where they got their links and shares from and then try to imitate it with a better article or tool.
7. Focus on reach, not loyalty
This is something that a lot of people find upsetting but is so important to business. It has really helped me grow a lot over the last two years and is an idea I wish more people understood. You need to get in front of more people, not make your existing readers more loyalty. Loyalty is a by-product of reach. So if you get more traffic you will get more loyal readers. In fact, Brian Sharp showed in his book that if you focus on loyalty you're actually losing money.
Tip: If you read one book this year make it How Brands Grow which talks about why loyalty is not as important as everyone thinks. Every marketer needs this.
8. Do one test a week – every week
Last year a few big bloggers talked about how split testing is not all its cracked up to be. In fact, a lot of tests, they argued, were a waste of time and caused you to get the wrong kind of results. Well, the thing I feel that is missed from this argument is what split testing itself teaches you. And it's often not about one particular goal.
By split testing on my blog and with adverts I've learned so much about the people who visit my blog, branding, conversions and even the tech behind my set up. Testing is how we learn.
Tip: Start by using AWeber (or your equivalent) to work on increasing sign ups on your blog by 1% only. Then figure out how to get 1% more email opens. Then try to get 1% more clicks. Repeat.
9. Stop doing the same thing that's brought zero results
I think it was the motivational speaker, Tony Robbins, who has the famous quote: "If you do what you've always done, you'll get what you've always gotten." I'm not a big one for TV self-help stuff, but that is really true when it comes to blogging. Sometimes you see bloggers writing the same kinds of articles month in, month out, and hoping for some big break. Unfortunately it doesn't often work like that.
Tip: Get your writing out there. Guest blog, approach newspapers, buy adverts, etc. And then experiment with different formats and even different writers. Try videos. Try podcasting. Add value and solve problems in radically different new ways. Keep trying.
What would you tell someone who told you that no one reads their blog?
I am really curious to hear what all the Tyrant Troops would advise to someone who said that no one reads their blog. Do you agree with the tips above or do you think there is something else major that they should be working on?
Please leave one of your amazing comments!