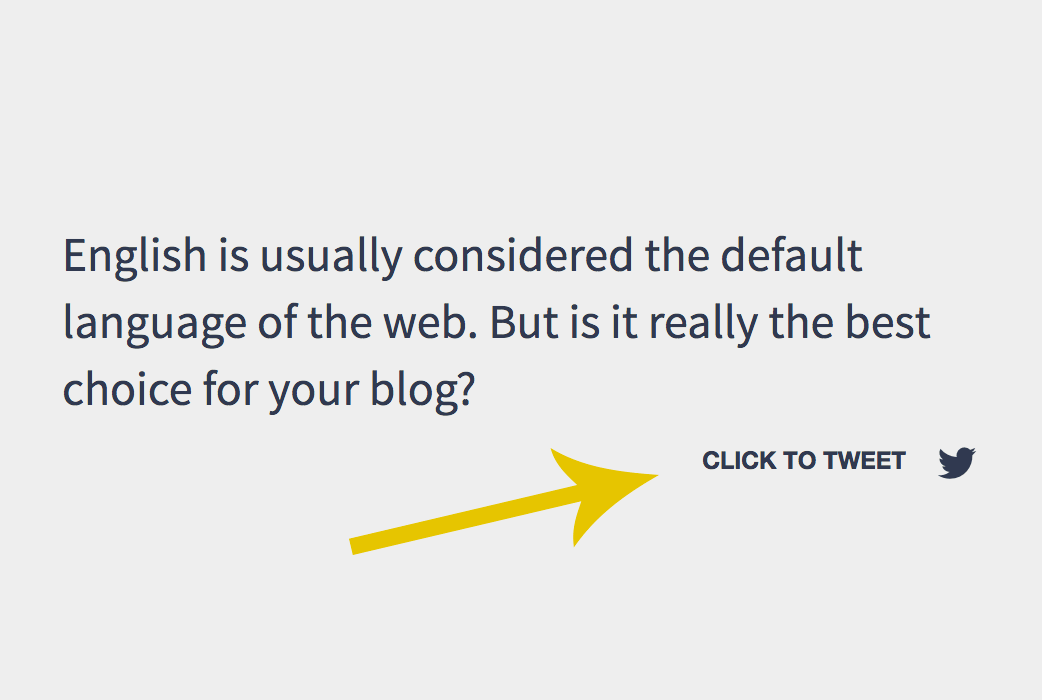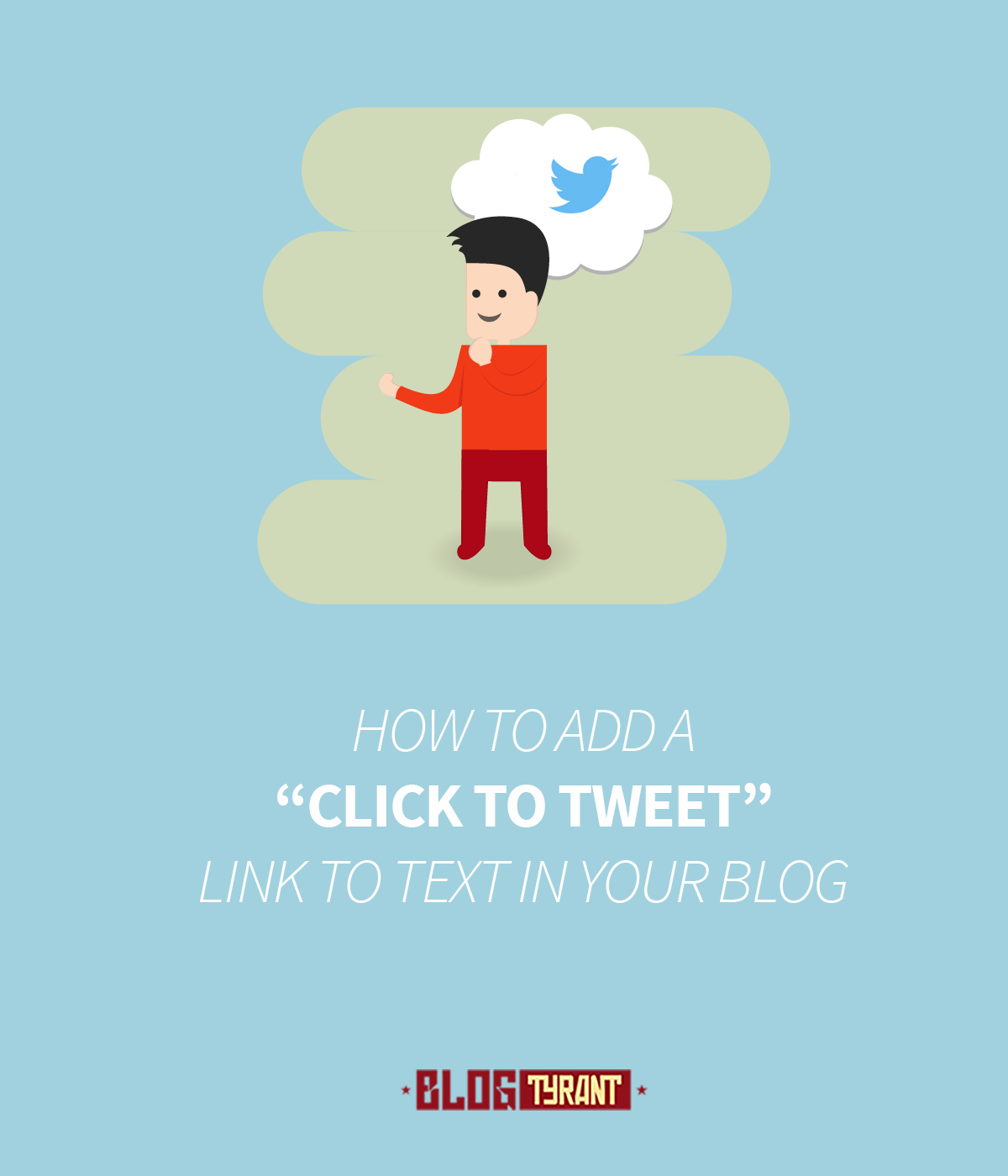 Ever wondered how people add a little "tweet this quote" or "click to tweet" link within their posts that allows readers to just tweet that quote and not the whole article?
It's a great little technique for getting more tweets and driving more traffic to your blog each day. As long as you select short, exciting excerpts or quotes you can have a big impact.
So how do you do it?
How the "tweet this" or "click to tweet" function works
Okay, so basically the way this thing works is by allowing you to add a little link next to quotes, facts, etc. that you think people might like to share on Twitter. Here's an example:
Adding a "click to tweet" feature to your best quotes can help you get more traffic. Check out how. – Click to Tweet.
You might even have an image with text on it or just a line in a post that you want people to share. You really can add it wherever you like.
How to add it to your blog
There are two quick ways to add this type of thing to your blog posts.
Firstly, visit a website called Click to Tweet and enter in the text you want people to tweet.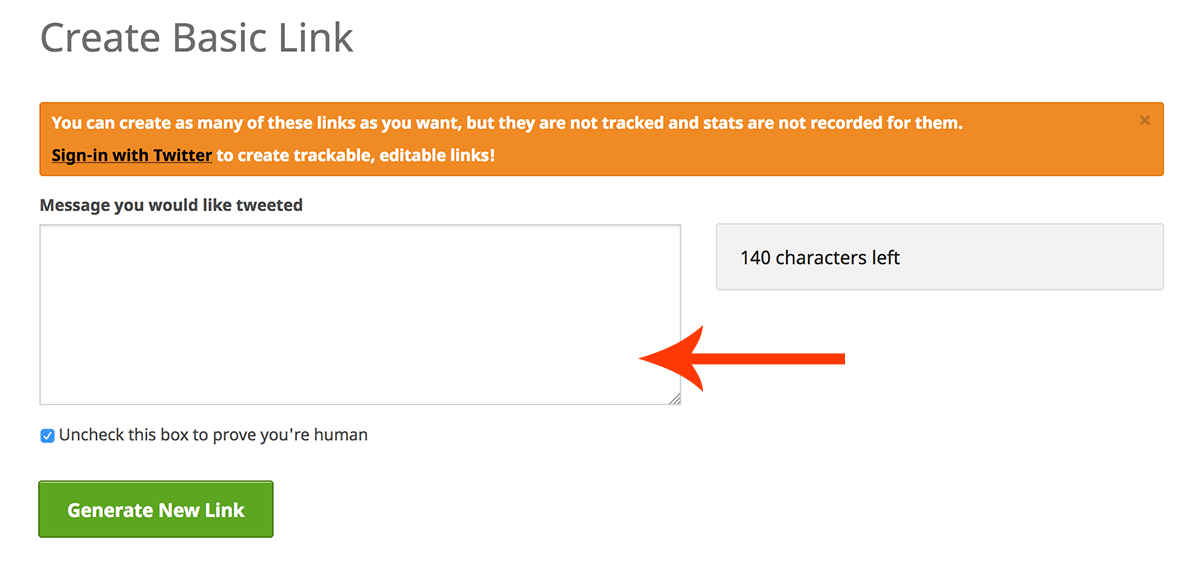 Once you've done that you then copy the link that they spit out and place that in your blog post like your would any other URL link.

Make sure you make the quote short enough to allow people to retweet it within Twitter itself and make sure you include a tiny URL of the post where the quote came from.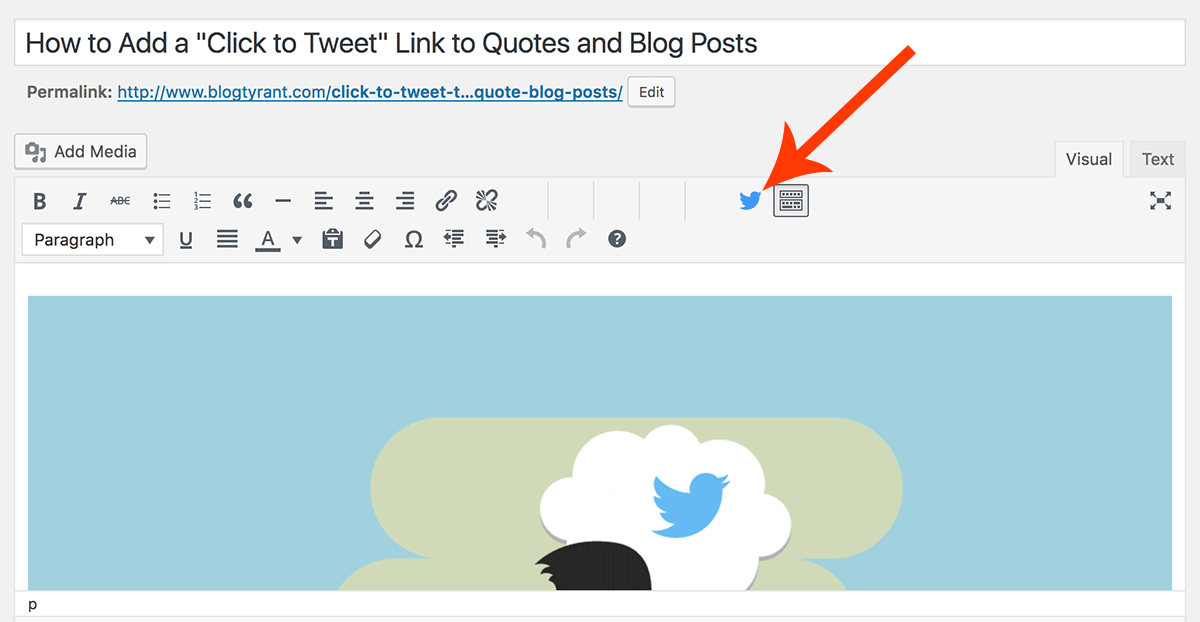 The second method (above) is for those of us on a self-hosted WordPress blog and is a handy plugin called Better Click to Tweet which allows you to do all of this from your blog post editor.
What do you think?
What do you think about this little function? Will you use it on your blog? If you are confused about the implementation or know a better way to do it then drop a comment and let me know.