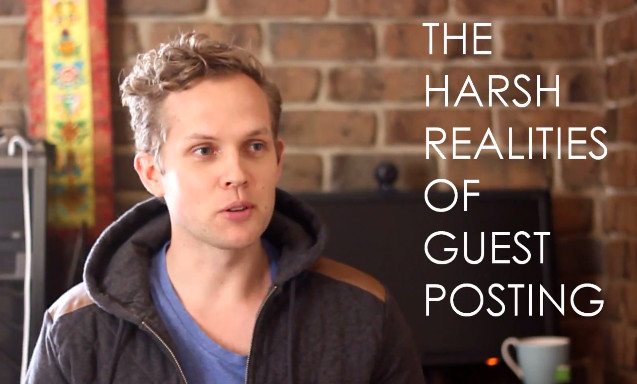 Why can't I get my guest posts accepted?
It's a question I hear almost every day, and it's one I'm sure all of us have pondered from time to time. It can be really frustrating to reach out to big blogs and get rejected again and again.
Today I've got a short video for you (I promised I was going to do a lot more of them) that is based around the harsh realities of guest posting.
In fact, the main premise of the video is this:
Guest posts grow new blogs, but new bloggers struggle to get guest posts.
So how do you overcome that double-edged sword? Watch the video to find out.
Note: This post is a lot shorter than the usual 3,000 to 5,000 words that I normally put out and that's because I want to make sure you have time to watch the video.