Working from home is a big goal for many Tyrant Troops. It's something we talk about all the time as if it's a kind of living-room-located heaven on Earth.
But I have to be honest and say that it's not all sleep-ins and midday movies. Sure there are perks but you'll also notice a few downsides.
The problem with working from home is…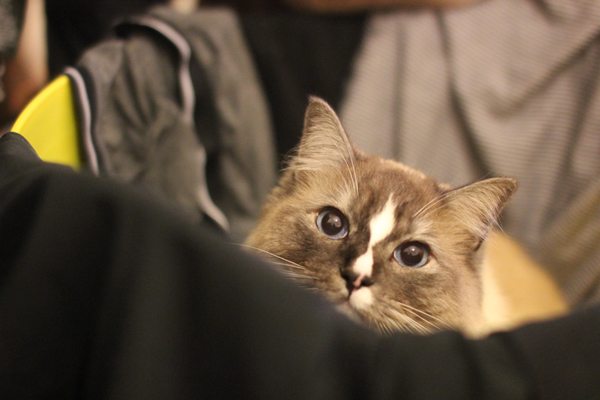 This guy always wants to play. He'll hide in buckets and attack me or even bring his little bell into the room and drop it right by my feet.
The sad part? I can't seem to resist. A fleeting moment of weakness on my part can lead to half an hour of playing with the cat.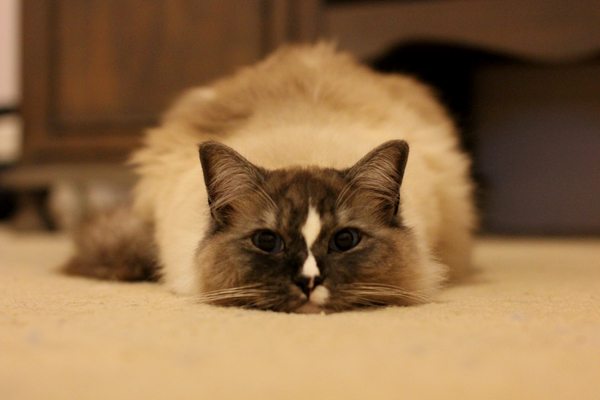 If I manage to resist he just sits in weird positions and stares at me mentally reciting, "Whoodja good boy den?" hoping I'll hear his thoughts.
At least that's what I imagine he's doing.
God help me if I ever have kids.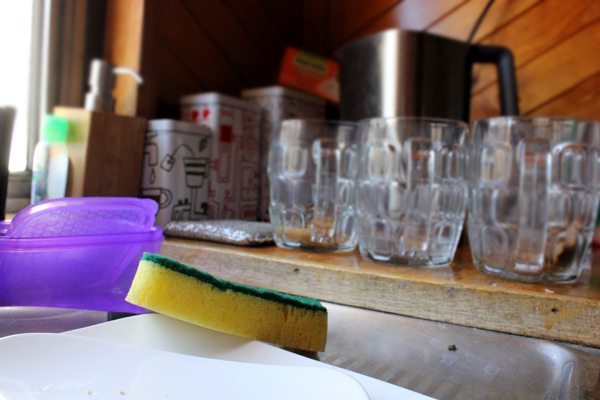 When you work at home there is always something that needs doing. There are always heaps of dishes or cleaning (even if there isn't) and you'll likely find that your husband or wife will sometimes inadvertently give you all of chores just because you're the one at home all day.
Right?
When you really need to get down to work you'll often find your mind just manages to remember a bill that needs paying or a doormat that needs to be banged out on a tree before it gets too dusty.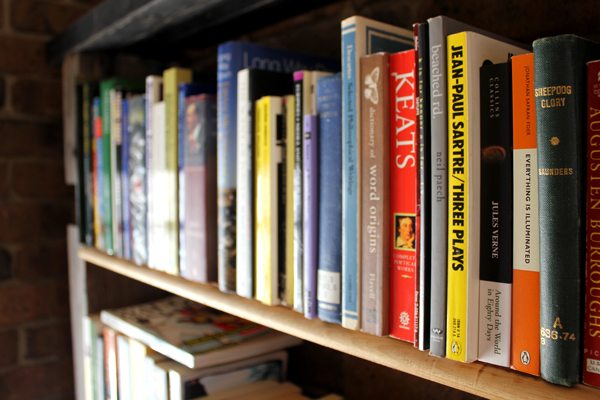 Remember when I told you that you shouldn't read blogs because you probably should just be working on your material instead? Yeah, well, books are no different.
It's amazing how many times I'll quickly look up a reference only to find I'm negotiating with myself for just a few more minutes research time.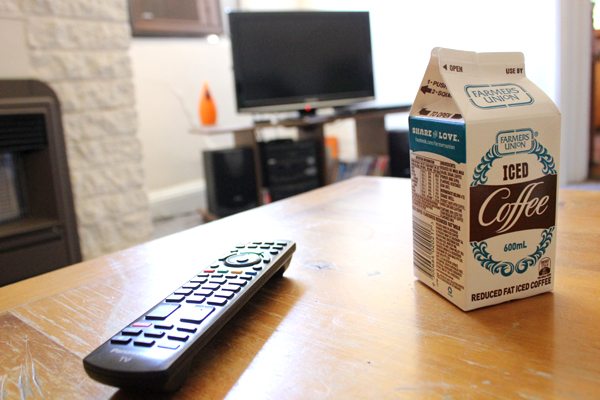 I'll just pop down to the shop and get myself a Farmer's Union Iced Coffee. That'll wake me up so that I can work more efficiently.
Oh, I may as well watch some news on the TV while I drink it. That way I won't feel like going on Reddit or reading news blogs.
Idiot.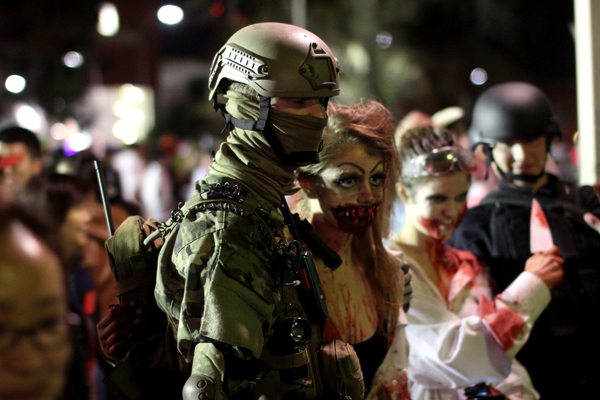 What! The world is ending on the 21st of December?
There is a zombie apocalypse taking place in Miami?
I'd better research as much as I possibly can because it will decrease my latent anxiety and genuinely help me survive if these things actually take place.
IDIOT!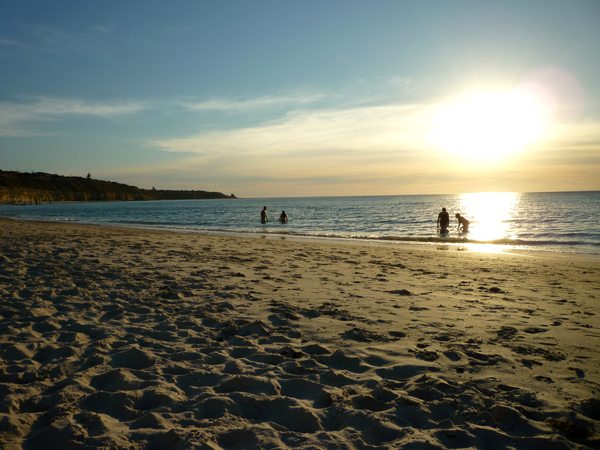 I deserve to go to the beach today. I worked really hard this week.
This beach has actually been voted the most beautiful in the world and is a short drive from my house. Productivity died there.
Distractions and over-rewarding
You see the main problem with working from home is that it is really easy to get distracted when you aren't stressed out of your mind trying to deal with everything that a self-employed person has to deal with.
Putting it off is just so easy. You have a small success and you think you can take some time off.
What you really need to do is find strategies for overcoming all of these little distractions. Sometimes they will be mental strategies and other times they will be physical things outside yourself.
That's where you guys come in…
What do you do?
I'd really love to know how you manage to waste time on your work day. The stranger the better. And, I suppose, we should probably hear from those disciplined and successful folk among us who have figured out strategies to overcome their inner and outer distractions.
Drop a comment and let us know.