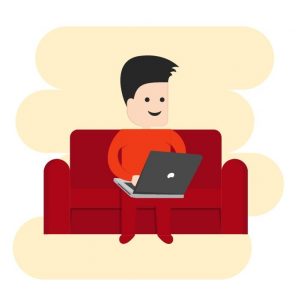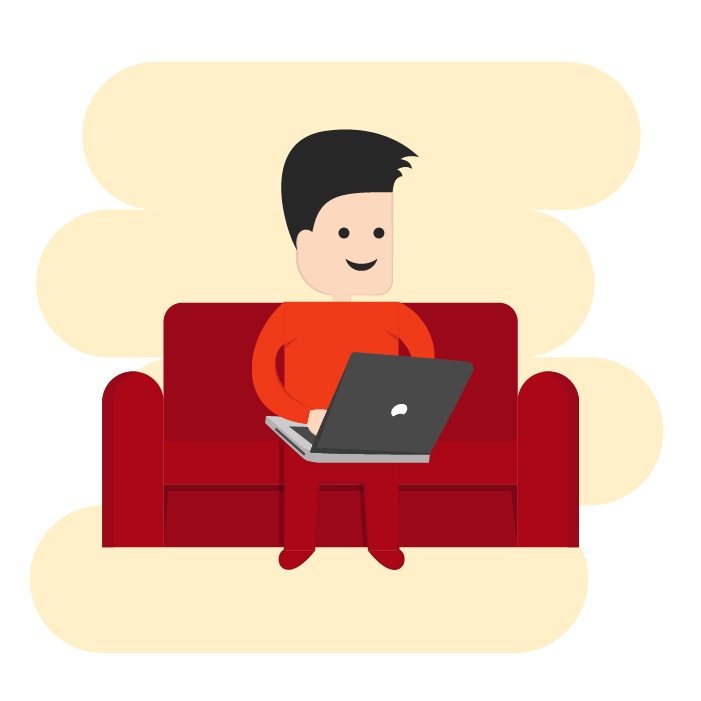 Um…what?
Yep, you heard me.
It's not a typo.
You're not hallucinating.
You shouldn't read blogs.
I know this is going to be a highly controversial post, especially because you are reading it on a blog. You might even be a loyal follower of this blog and be totally confused by me telling you not to read it anymore (I'm not saying that by the way).
I guess I should explain.
Oh, and at the end I'll pose a really tricky question to you. I wonder if you'll have an answer?
Why shouldn't I read blogs?
Okay so here's something you might not know about me: I very rarely read blogs.
Some of my competitors and critics might think, "Yeah it shows buddy."
They might be right.
Some of you might be thinking, "But you write about blogging? How can you not read blogs?"
You might be right too.
So why don't I read blogs?
Well, to be completely honest I do read some blogs. But even those blogs I give very limited attention.
Why?
The answer is simple.
It's a waste of time.
I know what I'm doing with my projects I don't need more information to distract me.
As you all know, when I was in University I sold a blog for around $20,000 and that was at a time when I knew hardly anything about the industry. I made so many mistakes and did things in a very inefficient way. And it still worked really well.
The hard truth
The hard truth of the matter is that 98% of blogs have pretty ordinary and recycled information.
And of the 2% of blogs that are left over we have some good ones and some brilliant ones.
Maybe 0.05% of blogs are brilliant. And within those select few blogs only a handful of the posts are either applicable to me or well written.
And that is why you shouldn't read blogs. There just isn't that much that you need to know.
Most of it is time wasting.
Why I've changed my tune
I used to read a lot of blogs. I am someone who likes to read a lot of anything I can get my hands on; autobiographies, biographies, news, fiction, philosophy, etc. So reading blogs and learning about my trade was something that I naturally thought was a good idea.
But about a year ago I realized I was doing it as a way to procrastinate from the work I should be focusing on like creating my own content, products and building my own web assets.
I noticed that there was a lot less relevant content out there and there really was no reason for me to keep reading it.
For a little while I totally deleted my feed reader and unsubscribed from every list I was on.
And now?
Since then I have slowly added a few super high quality blogs to my Google Reader.
But I still don't read everything that they publish. There are literally only two blogs where I read almost everything when it goes live.
My goal is to be one of the only two blogs you read.
Occasionally I'll scan the headings of the others in my feed to see if there is something drastically new that I need to know about for changes to Google or new WordPress features – that kind of thing. But I am definitely not one of those guys who scours Mashable for hours a day trying to stay on top of every single trend that is going on.
I just don't care about that anymore.
I don't have the energy for it.
Today I have only seven blogs in my feed reader.
When should you read blogs?
As always there is an exception or two to the rule.
So when should you be reading blogs regularly? Here are some thoughts:
When you are searching for a solution
Obviously when you are searching for a solution to a problem you need to search Google and read the resulting blog posts. This is not really what I am talking about so I just wanted to be clear.
When you are trying to develop a voice
Voice is an extremely important thing for a blogger. Without a unique and appealing voice you run the risk of merging into that boring 98% that I talked about above. And when developing a voice it can be really useful to immerse yourself in the smooth and soothing tones of someone that you admire and enjoy. That is less about the reading and more about the learning.
When you are out of ideas
Sometimes in our careers we just run out of ideas. It's happened to me a few times and sometimes if it goes on long enough I start to panic and think that I might have to go and get a real job somewhere outside my house (yuk!). This is a good time to increase the reading time to at least an hour a day and let fresh ideas and innovations and concepts wash over you. By doing that you let your "old" knowledge and experience mix with the "new" information to create something.
When your ideas aren't working
Sometimes nothing seems to work despite our best efforts. During these (frustrating) times you should perhaps try to read a few more blogs outside your usual sphere of influence to see whether you can encounter something a little different.
When you are trying something new
If I start a new project or want to work on something I'm not really sure about I will generally find a few authoritative blogs and read everything they have to say about the topic. I used to leave them in my feed reader for all time but nowadays I delete them once I feel like I am up to speed.
You might be able to come up with a few more exceptions to the rule.
The really tricky question
Okay so here is the really tricky question that I mentioned at the start of the post:
How do you know if your blog reading is procrastination or something genuinely useful? And how do you know when you're decision to not read blogs is doing more harm than good?
I'd really like to hear your answers to that question and anything else you might be able to add to the discussion.