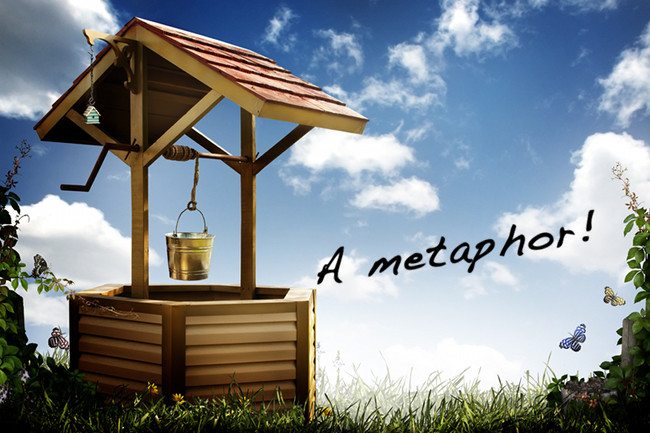 Most people reading this probably do some blogging SEO.
And everyone knows about Google updates like Panda and Penguin.
If you're interested in all of that you might also be critical of the way Google sometimes favors certain websites in the search results – even when they might not deserve it.
It can seem really unfair.
Well, I have a kind of unpopular opinion about all of that.
I'd be really interested to hear what you think.
Why I love Google and why it's embarrassing
Here's the thing.
When you work in an industry like blogging, internet marketing and SEO, you start to notice that a lot of the other people working in that industry are anti-Google.
Or, at least, they say very anti-Google things.
It's kind of a "cool" position to take.
But I have always found that a little bit strange.
Why?
Because without Google none of us would have a job.
I wouldn't be able to work from home full time making a living off the internet. My affiliate sales would be non existent. My traffic levels would be dismal.
I'd probably be out doing letter drops or advertising in print.
And I think that's worth pointing out.
A pre-Google world wide web (Ugh, I'm getting old)
When I was in high school Google wasn't really a thing.
The net was only just really taking off and things like Alta Vista and Ask Jeeves were the most common ways of searching for things.
Now, it is possible that one of these search engines might have taken the place of Google and grown to become the innovative, environmental friendly, search giant that we have today.
But I doubt it.
Of course, Google isn't perfect.
People criticize them for privacy concerns, a lack of competition and, as Glen often does, being potentially a bit hypocritical in their SEO guidelines and practices.
They're still the best around, though.
And I honestly do believe that, unlike a lot of corporations, they do have good intentions interwoven with their profit making.
What most SEOs are actually mad at
When you really take a look at it I think most SEOs are mad because they made a mistake.
They relied on Google.
This is something I've written about before but I find myself wanting to mention it every year or so as the issue re-surfaces in new and unique ways. And it is something that every single blogger should be aware of.
If you hear about an SEO or a blogger hating on Google it's usually because they've had a penalty.
Hell, it happened to me this year too. (More on that another time)
But the blame really should be on ourselves for relying on Google for too much of our traffic. We don't own our Google rankings. And as unfair as it can seem, Google is well within their rights to put your site wherever they want.
This is an extremely unpopular view – and I know I might get some flack for it amongst my colleagues. But if you're building an asset that relies totally on Google for your earnings and traffic then I think you're asking for trouble.
A smarter way to view Google?
Of course, this stuff only applies to Google in its function as a source of web traffic.
But in that regard I think bloggers, website owners, small businesses, internet marketers, etc. should really only view Google traffic as a bonus, not a given.
This is especially true if search traffic is becoming your major source of income.
Because if you're building a business that only gets traffic from Google then you are taking a massive risk and you'd better have a contingency plan. People who build websites specifically for the purpose of ranking them through SEO "tricks" should really be factoring in the fact that they might get banned.
I don't want to come across as gloomy and pessimistic here. There is nothing wrong with trying to get more search traffic. But if you have one blog or one business then you'll want to be doing things like:
Making more meaningful connections
If you really want to grow a blog the thing that makes the biggest difference, in my experience, is the meaningful connections that you have with mentors, colleagues, readers and so on. That network can be a huge protection.
Saving money for advertising
It's a wise idea to put aside some of the income that you make from Google traffic so that you can learn how to successful advertise your blog should you ever need to. Advertising is a really good idea anyway, but if you get a penalty you might have no choice.
Growing your referrals regularly
If you look at your analytics you'll want to see a nice split between search traffic, direct traffic and referrals. Ideally, you'd like to get the majority of your traffic from a wide variety of other website referrals. Never stop growing them, even when you're search traffic gets big.
Diversifying mediums, not just sources
I've mentioned getting traffic from different sources, but you also want to start diversifying your mediums. That means writing long form content, building a podcast and shooting videos. It means looking at developing infographics, tools, plugins, apps and trying to keep abreast of any trends that might present a new opportunity.
Building an active mailing list
I know we talk about it a lot here but getting more email subscribers should really be the number one priority for anyone who is focusing their energy on one blog or one business. These guys and girls will keep you alive if anything goes wrong.
To me, all of these things make your SEO strategy more well rounded. They afford you a little bit of space should anything go wrong somewhere along the line.
How do you view Google traffic?
I know a lot of Tyrant Troops are intensely interested in SEO and getting more Google traffic. Have you ever had a penalty? Are you worried that your blog might be a little too reliant on one source of visitors?
Please leave me a comment and tell me about your situation.