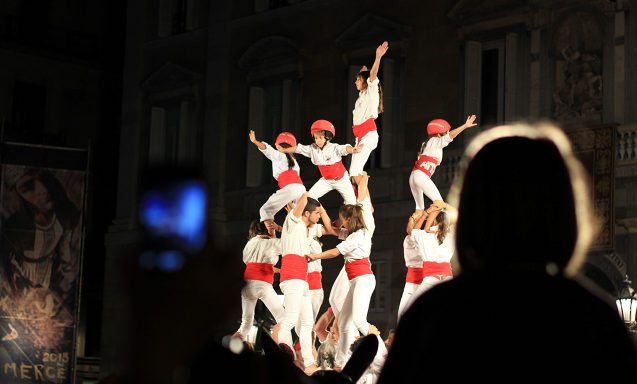 Last Update September 30th, 2014
So you want the secret to growing a blog quickly? Who doesn't?
Well, there is one secret that will help you do that faster than you thought possible. Have a guess at what you think I'm talking about…
Advertising? Nope.
Guest posting? Nah.
Top Google rankings? That's nice, but not it either.
In this article I'm going to show you the one thing that you need if you want to grow your blog fast. And it's got something to do with Brian Clark.
It's not a beard.
Let's take a look.
Also check out my guide on how to start a blog.
What has Brian got to do with this?
If you don't know Brian Clark he is the handsome genius behind Copyblogger as well as all the other things that brand now represents (StudioPress themes, etc.)
He's been around for a really long time writing about conversions. They say the site is about copywriting but I've thought about it a lot and I think it's actually about conversions – making your sales pages work, using language to sell products, etc.
Anyway, Brian has done a few things for me lately:
Inspired me and all that fluffy stuff
He was on the scene well before I got started. Without those articles I doubt I'd be doing this.
He approved a controversial guest post
I've had a few guest posts over there but the one called Why I Hate Copyblogger that went live recently caused quite a lot of stir. It was Sonia Simone who was brave enough to forward it on but I was told that Brian was the one that gave the final approval. That brought in a huge influx of traffic, subscribers and, more importantly, brand awareness.
He shared a post of mine on Google+
I published a simple graphic last week that said, "Your mailing list is protection against Google's unpredictable updates. Grow it." Brian re-shared that which caused an avalanche of new shares and comments. I even heard it being cited on a Rand Fishkin thread!
So what's the point?
Well, the point is that a lot of stuff that happens around here happens because of people like Brian.
Truthfully, Brian hardly knows me at all. I've never chatted with him on Skype and certainly never met him in person.
But his website, endorsements and encouragement have been completely invaluable to my business and helping me stay on the couch instead of in an office.
So what then can I say about people that I am in daily contact with like Glen from ViperChill or my (very private) best mate in Australia who has pulled in many millions from affiliate marketing? Those people give more ideas, support and feedback than numbers can quantify.
So what's the secret sauce?
It's friendships, endorsements and meaningful connections.

It's as simple and incredibly complex as that.
Why are connections so valuable for blog growth?
I don't want to give the impression that we're all in some big boys club that just looks out for each other. It's not like that at all.
Glen would never, for example, share a post of mine unless it matched the quality that his readers have come to expect of him. And the Copyblogger editors make you work damn hard to get articles good enough for publication.
And so it means you work harder to match that level of quality.
But what I do want to stress is that making connections with the right people in your niche can rocket your progress extremely quickly.
1. They are a sounding board
Got a new idea that you're not sure about? If you have the right people in your circle you can shoot them a message and trust that they'll give you feedback without stealing your intellectual property. Recently I had an idea for a premium plugin and knew that Neil Patel had experience with this particular style of software.
Within a day I had some wonderful feedback that helped me direct my energy with the future of the project. You can't often email people "cold" about this stuff.
2. They are an emotional support
Some really strange things happen to you when you are working on the final stages of a product or website that is about to be launched. And as much as your friends and family love and support you, there is nothing quite like talking to someone who has lived it.
I literally email my Australian friend 5 to 10 times per day about work related stuff. Sometimes it's for a person to lean on, sometimes it's for some advice about accounting.
Either way, it's always really nice to have that there.
3. They put you in contact with the right people
We all know that it's often not what you know but who you know. The same is true for the online space. In fact, it's even more true because we are talking about relationships that span the globe.
I watched all six series of Mad Men in about two weeks over Christmas. And I was constantly amazed at how much face to face contact was needed for new clients or projects. They'd fly to LA or London at the drop of a hat just to get in the same room as someone. And I know that still happens (and sometimes is necessary) but these days and introduction from someone online can be good enough. Get on a Skype chat and trust is made.
The introductions often happen indirectly as well. I highly doubt I would have been able to get a guest post on Smart Passive Income if I hadn't already done really well over on ProBlogger.
4. They have your target audience ready to go
If you connect with influencers in your niche it is the single best way to get traffic to your site. It trumps advertising because it is an endorsement from the site where you are mentioned.
When Brian shared my Google+ post he wrote "My name is Brian and I approve this message". That is an extremely valuable thing: he believes in the meaning of the quote that I wrote out but he also trusts the source enough (that I won't then share spam or adult material, etc.) to share it with his hard-earned followers.
And those followers pay attention.
How to connect with the right people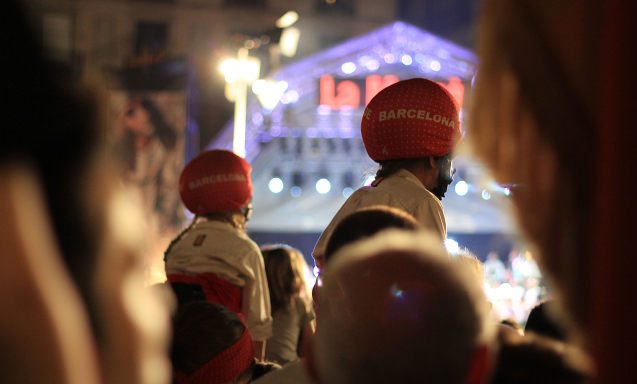 So what I want to do now is talk a little bit about how you can forge some of these relationships for yourself in a way that is both meaningful to you and the person you're connecting with.
1. Take your stuff seriously
If you don't take your brand seriously then they probably won't either. This means spending time making sure you look solid, having your own domain and professional website, as well as actually growing yourself as an authority before expecting other people to connect their brands with yours.
This is sometimes a difficult point for new bloggers: if I have to grow before I can connect with them so that I can grow, how the hell do I do that? Well, some of these next points should help.
2. Reach out to learn before anything else
There is something about someone who is looking to genuinely learn and better their situation that is really compelling. I get emails every day from people: some of them just want something, others really want to learn. I am always more likely to reply helpfully to the latter.
If you don't have anything to "give" then at least reach out because you want to learn. Entrepreneurs have ALL been where you are now and will (hopefully) remember what it is like to be at the beginning looking at all the people ahead of you.
To go along with this, if any of you ever need help from me the two best places are Twitter and my comments section. I will always reply. Sometimes emails get a bit lost and I actively try to use it less because it takes up so much of my time.
3. Know where to look
Not all sources are created equal. Some people are going to be more likely to help you and then connect with you than others. Sometimes it's just a vibe thing; like how Reddit and imgur get along but Reddit and 4Chan not so much.
The point is to get relevant sources for growing a blog. Sources that have not only the same topic as you but the same "feeling". One way to find them is to go to Twitter and search for your root keywords. The results will then show you a selection of Twitter users who are doing well or are super relevant for that niche.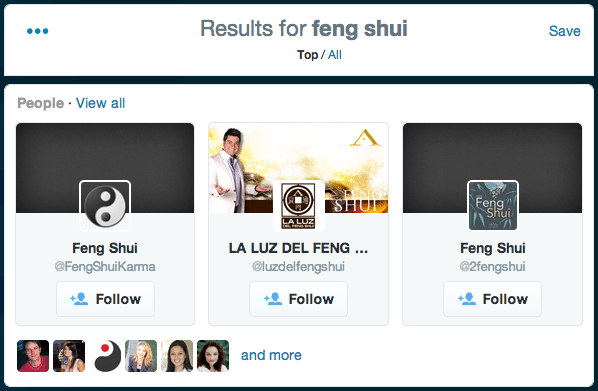 The next step is to follow those people but not necessarily start asking for things right away. Share their content, reply to their Tweets in a way that is useful but not attention seeking and then begin to study what they are about.
Over time you can meet some really nice people this way – people who are working in your field and often want to connect. You'll often find that their comments section or website forum is a good place to go connecting.
4. Be yourself (I mean that)
The web is a really weird place. There are people out there trying to do horrible things to your bank account. And people who work on the net a lot are often a little bit paranoid.
What this means is that if you aren't really, genuinely being yourself you will probably find that the influencer is less likely to want to connect with you. They will be able to tell that something isn't quite right.
I'm not sure how this is going to go down with my readers but one example of this is my sweary email language. I sometimes swear in emails to important people (Chris Ducker got one this week!).


A screen grab of Chris' reply to an email. Loving his new book… 😉
For a long time I stopped but after a while realized that my emails sounded fake. I do swear occasionally in real life (ah… I'm Australian…) and decided not to bloody worry about it so much in emails.
If you're finding that you're censoring your reach out material a lot then it is probably coming across as really dry and impersonal. That's fine for a job interview but we're trying to make friends with like-minded people.
(NOTE: Please don't start swearing in your emails because of me. It's not a good idea. A lot of people really don't appreciate it. It's just an example.)
5. Don't always try to talk to Seth Godin
It's tempting to try and become best friends with Seth Godin if you are in the online marketing space. Or perhaps Steve Pavlina in the personal development space. Or Leo Babauta in the minimalism empty space (I have a story about Leo in a minute).
But those guys are at the very top of their game. They are bombarded with emails and requests every day from dozens, if not hundreds of people. It's just not realistic.
So instead of trying to go to the top of the pile, start making conversation with people that are on or near your own level. It won't bring you in a huge flux of traffic and authority but it just might earn you a few backlinks and start getting you on the radars of new audiences.
And now a story about Leo Babauta that proves that sometimes it is good to reach for the top. Years and years ago (I can't remember how it came about) Leo gave me free advertising space in the sidebar of Zen Habits. Yep. That actually happened. It was a massive boost for the career of that site and really got me started in a big way.
If Leo ever reads this I hope he knows how appreciative I was of that gesture and that I'd love to write for him one day. Writing for Zen Habits is a little now not-so-secret goal of mine.
6. Make them famous
Danny Inny from Firepole Marketing compiled a beautiful book a few years ago featuring a bunch of famous internet marketers (and me). Since that time I've mentioned him quite a lot to my readers and even hosted a webinar where he was able to talk about his new ideas to some of my readers.
I highly doubt any of that would have happened without the book because it really felt like we owed him after putting in so much hard work to create something so great. He really did a good job.
If you can promote the content of those you are trying to connect with, and do it in a successful way, the you will be on to a winner. It's a wonderful introduction.
7. Value those friendships
If I had to choose between being friends with these other internet marketers or having them regularly promote my stuff I would choose the friendship every single time. Even if it meant they would never promote me again.
Why?
Because I get a lot more out of friendships than I get out of dollars and Tweets. I'd rather be able to be there for them or have a genuine friend to rely on than have someone promote my latest blog. Ironically, that attitude will probably make them want to promote you even more.
The final word on growing your blog
If you want to grow your blog really quickly you need to start connecting with the right people. Some of them will share your content, others will inspire you to go down new roads and try new things. I'm of the opinion that bloggers should prioritise these relationships over everything but content creation.
I'd love to hear any stories you have of how this might have worked for you. Leave me a comment.