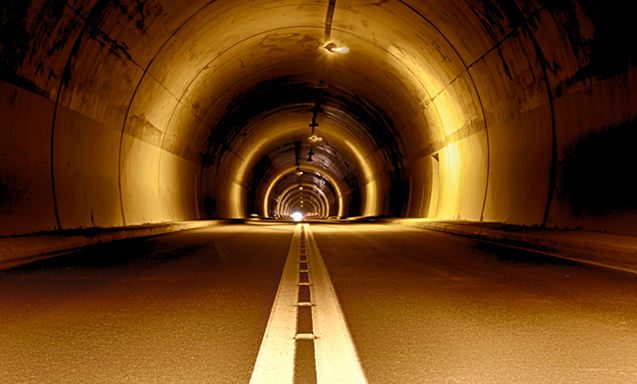 Not too long ago one of my best mates made $1.6m in affiliate sales… from a laptop in his kitchen.
It was a huge achievement given that he also has six children and works only at night in order to maximise his time with the little fellas.
It's also a huge achievement because he nearly went bankrupt a few years before.
You see, this friend has a remarkable ability to make money online.
Sometimes the ideas he comes up with seem totally insane to me. But he always seems to make them work – and make them work in a big way.
So why do I drive for nearly two hours to visit him?
A quick note on friendship/business relationships
The guy I'm writing about knows that I consider him to be one of my oldest and most trusted friends.
He also approved this article before it went live.
So before I go on sounding like a terrible friend who just arranges meetings so I can sap out all of your business knowledge, I just wanted to point out that it really isn't like that.
We both support each other in various ways and Internet Marketing is only one very small facet of our relationship. Most of the time we're eating lunch at Chinatown, catching a movie or, these days, having a session at the gym.
That being said, he also knows the context and subject matter of this blog.
You aren't here to read about how to make good family friends.
You want to learn about successful blogging.
Now that's out the way I won't feel as guilty listing all the selfish things I get out of a good late night business discussion!
Driving two hours for a blog
If you've been reading Blog Tyrant for a while you'll know how much I value the friendships I have with people online like Glen Allsopp, Darren Rowse, Chris Ducker and so on.
These are people I can email if I need support or advice when I'm working on a project I know they've already tackled.
But it's not the same as having someone sitting across the table from you shooting the breeze and chatting intimately about all the ins and outs of Internet businesses.
And if you're stressed out or struggling with a product launch it's reassuring to know that there is someone a short car trip up the road who can empathise directly with your issues.
Inspiration versus a shoulder to whinge on
The main reason I head up the freeway to visit my mate is not to whinge about my problems.
It's for inspiration.
Sitting there in a comfortable environment talking about all the successes he's had really gets my business brain firing.
It helps me frame my own projects differently.
It encourages me to ask questions and learn about new things.
But most of all, it teaches me that really successful people take risks.
And that has always been a really big deal for me. Listening to someone who has taken some big risks and had them pay off is nothing short of electric because it's always been so foreign to my mindset.
Lessons learned from a super affiliate
So for years now I've been driving up there in the middle of the night to talk about life, family and making money online.
It's always been a late night chat because, as you can imagine, there isn't a lot of room for quiet and thoughtful discussion when there's six boys running around!
I really wanted to share a few things with the Troops in the hope that you can feel like you've been part of our late night chats too.
(Maybe there's a podcast series in this?)
Taking risks is necessary
As I mentioned above, if you want to be super successful online you need to take risks. This is still something I struggle with and is probably why I haven't made the millions that some of my friends have. I've always opted for a slower, safer approach which is nice but it's also hard work and often sees you passing up on opportunities.
Scaling is the name of the game
There have been a number of times when my mate has told me about the $1.50 profit he made on some affiliate program. "Who gives a crap?" is my normal response. That's not enough money to bother with. Well, it is when you do it 1000 times a day. Finding a way to scale up small wins is something he always tells me to focus on.
Failure is inevitable
You hear it all the time. Successful entrepreneurs and businesspeople tell us that you will fail. Some even tell us that you need to fail. And it seems like they are right. The sooner you get comfortable with it the sooner you will be brave enough to take the risks that will actually get you there in the end.
You need to know your business
Whether you are a blogger, an online shop owner or the founder of a brick and mortar outlet, it's vital that you know your business in every aspect. Of course, this does not mean hoarding control and never outsourcing, but it does mean that you should know the important details intimately and know how to train others to take care of them.
Find the right people
You might have the right idea, the money to make it happen and the timing all sorted but if you hire the wrong developer or partner with the wrong person you'll end up wasting your time. Getting partnered with the right people is extremely important and a step you need to tread carefully.
Err on the side of honesty
There seem to be so many opportunities to make money online by being dishonest. We always talk about why it's important not to do this – you end up resenting yourself, stressing out and hurting other people. I'm constantly surprised at what people feel comfortable doing to others on the Internet. It's not good business.
Overcome your family
This might sound a little strange but a huge topic of our conversation over the years has been how much your upbringing (and sometimes your parents) hold you back. This won't be true for everyone but oftentimes you'll find that your folks will accidentally (or straight out on purpose) discourage you from chasing your online dreams because they don't understand it. Sometimes these attitudes are extremely subtle and take a long time to overcome internally.
The list could go on and on but I felt it was more important to bring up the broader and more significant lessons in case one of them struck a chord with someone for the first time.
A NOTE ON PRIVACY: I haven't used my friend's name in this post and there is no website link. This is largely because I want to protect his privacy and he has no product to sell. As with many of the web's most successful businesspeople, you'll find most of them operate with zero public profile.
Why you need a friend like this
Some of you will already have a friend like this.
Others won't.
I cannot emphasise enough how important it is to find someone in your industry that you trust and can go to for help, brainstorming and inspiration.
And I cannot emphasise enough how important it is to make sure that you develop a genuine friendship based on giving and taking, mutual respect and honesty. It's those types of relationships that bring about the best results.
Do you have someone that you go to for inspiration or support? What kind of things do you get out of the relationship and how has it impacted your business? Leave a comment and let me know.
© Photographer: Feelphotoart | Agency: Dreamstime.com