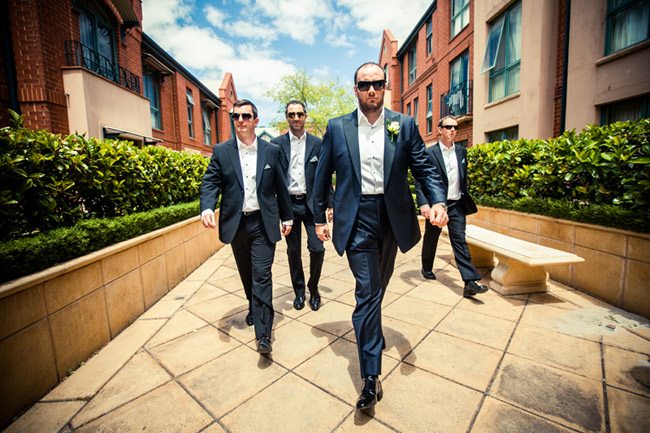 James Field is one of the best wedding photographers in Australia as well as being brilliant at the "business" of photography (although he'd never admit it).
He's also my really good friend.
I asked him to be our second Tyrades participant – where I interview successful people who are NOT in the blogging or online marketing space – and he kindly agreed.
This interview is packed full of practical and hard-earned information that applies to any business. I was absolutely blown away by some of the marketing insights that came out of this one. You'll see:
How he went from part time photographer to full-time business owner with staff and entrepreneurial endeavours on the side.
How he "sells" his wedding photography packages and stays booked almost every weekend of the year, months in advance.
What traits, tips and methods make him so successful growing a client base and attracting new business.
Come check it out. I know you're going to find some gems.
Q. Like a lot of self employed people, you used to have a "real" job and do photography part time. How did you make the leap to full time and what was that like?
I was super lucky that the full time (product design) job I had was largely project based, so I could arrange things such that I could slow one down one as I increased the other. It was a pretty intense 12 months or so, and it was very challenging to keeping my projects in the air and working while on my business in every spare minute. Gradually I took on fewer and fewer projects while the photography grew.
I'm glad I never had to 'jump ship' from one stable career into the unknown. By the time I made the decision to switch, the photography was already more secure and profitable than the design was.
Q. Referrals are a huge part of your business – especially brides talking to each other. Do you just rely on quality photography to do the talking or are there other things you do to grow that word of mouth?
You're right – brides talking to each other is where 90% of my work comes from. The city I live in isn't huge (just over a million people) but it is like a big county town where everyone seems to know everyone. My word of mouth networks are currently working really well due to no fault of my own.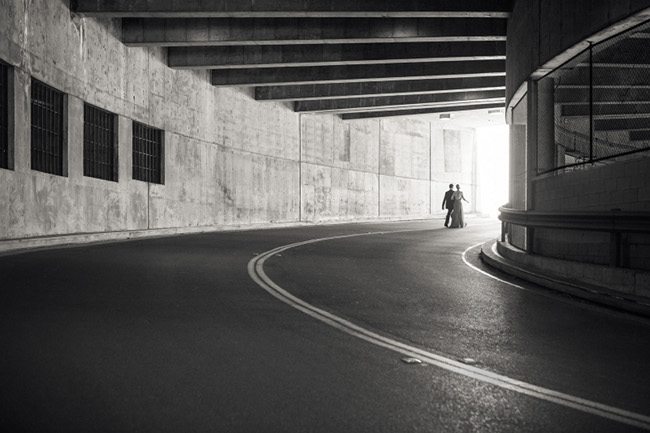 I don't go out of my way to encourage brides sharing the love. I should do. I don't offer referral programs, although every now and again I'll send gifts to past brides who refer a lot of work my way. I never watermark images, but it doesn't stop people finding out about me from people who see my work on Facebook. (If someone wants to know which photographer shot their friend's of friend's wedding, in my experience they'll ask!)
Getting back to your question though, I believe the quality of the photos themselves is only a small part of where my (wedding) referrals come from. If a couple is paying a wedding photographer a significant sum, they expect the photos to be good. Most of my word of mouth comes from understanding clients' needs and offering above and beyond service.
For example, lending my wedding expertise wherever it is needed (after all, I've done more weddings than anyone in the bridal party!) helping the bride relax when something goes wrong, sewing her torn veil (with my emergency sewing kit I always bring), and being the only one in the room who can successfully pin the grooms flower on or tie a decent double windsor knot.
As part of this, it's super important to be able to sit with the boys in the morning and share a beer with them, and be sensitive to girls who might not want their photo taken at 8am before coffee, makeup or hair. I spend much more time analysing the dynamics and mood of the group, finding out which of the groomsmen the others like to hang shit on etc., and how to best integrate myself. Anyone, with enough practice, can take beautiful photos, but not everyone can integrate themselves into whatever group they happen to be with that day.
By the time I leave the reception at midnight, before the bride has seen a single photo, the whole bridal party (and the guests) is convinced that I'm an amazing photographer. At that stage it's got nothing to do with how my photos turn out, it's how I make them feel on the day. Surprisingly, that's the stuff people remember.
Ramsay's takeaway: This is the essence of branding. Your "product" is not just the physical thing you're selling or promoting. It's the look, feel, service and entire experience around it. James really understands his market and, more importantly, that they're paying for more than just the photos.
Q. You have a nice little room where you sit and chat with potential clients. This strikes me as being quite a unique idea. How does it work and do you have any tips that you've noticed help "close the deal"?
This comes out of necessity from working from home, and not having an office/studio to meet in. It doubles as our sitting room, but for tax benefits, it needs to look 'businessy' enough that I can claim it as a business space, and therefore pay less interest on my home loan at the end of the day. 🙂
I love meeting with clients in a personal space. It gives them a really good feeling of who I am, and what I'm about. My 'deal closing' largely comes from having a good relationship with my clients, rather than my photography skills. I need to show them in as short a time as possible that I'm a relaxed guy, and that I'm going to be fun to have around on one of the biggest days of their lives. After all, who wants to spend their whole wedding day with an awkward stranger?
SO… first things first – I need to get a drink into the hands of the clients when they walk in. And by drink I don't mean water, boring black tea or average coffee. This is so important. Having a couple sitting there sipping water feels like a business meeting, but when we're all going through a bottle of red together, a pot of boutique tea or a real coffee (I make good coffee), it feels so much more like friends hanging out.
Like you said, I've got a nice little room, with a nice view of the valley – again it talks pretty strongly about the type of person that I am. I love nature, natural beauty, and well-restored 70's Australian designed furniture. It's pretty common that someone comments about some aspect of the setting, house, fit out, etc.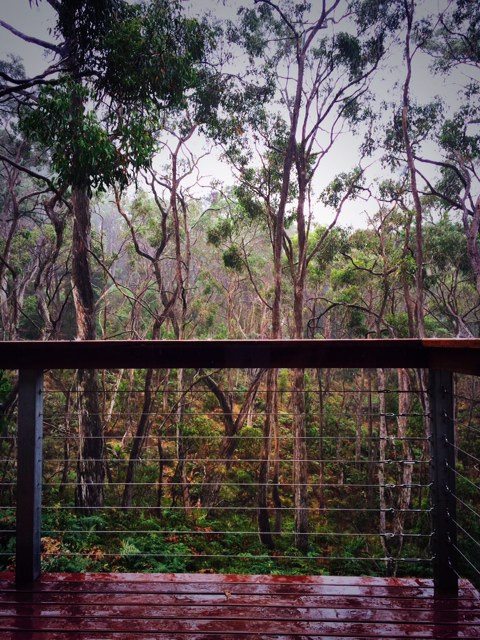 An instagram I took while working in James's meeting room. What a view!
One thing I have found is that it's important to know just enough about a wide variety of things so you can sit with a complete stranger and ask intelligent questions about things that they enjoy and are experienced in – a great way of breaking ice, and forming bonds quickly. People love to talk about things that they're experts in and you're not. In my case, it's also a good way of levelling the playing field.
As far as closing the deal goes, I don't use any pressure techniques. I do tell couples how many weddings I shoot a year or how many I normally shoot in whatever month their getting married in, and (since I get booked every single Saturday in the non winter months) it generally provides enough incentive for them to book quickly if they like me.
This may not be particularly helpful for your readers, since it's a bit of a unique situation, but about 9 out of 10 couples who end up in my living room will book me. I think a big part of this is due to having a detailed description of what I do on my website, so before couples meet with me, they have a good pretty good idea that I'm what they're after. It definitely helps minimise wasted time on my part and theirs to know that I'm within their budget before they arrive on my doorstep.
Ramsay's takeaway: James uses a gentle form of scarcity/time sensitivity to ensure that bookings take place by deliberately bringing up how busy he is. This is also a very practical way of using social proof. Note that his web presence acts as a pre-sale page for these meetings which is a very powerful way a blog can get you more clients.
Q. You've now branched out into a kind of passive income stream with your photo booth company. What made you do this and was it hard to expand into something new?
This was an opportunity that evolved from something I put together 10 years ago for my 21st birthday party. It was basically a camera on a tripod, hooked up to an old CRT monitor and an awkward wired remote, to allow people to take photos of themselves. It was such a hit that, years later, I offered a more refined version to some of my wedding clients. By this time I'd seen a lot of traditional enclosed booths and ralised that the open-air design of my product had a real advantage at events like receptions where everyone knows everyone and the booze is flowing. Perhaps because of my product design background, I could help but keep making improvements on it. Now it's been through so many design iterations that I've lost count.
Similar to my photography business, the photobooth side of things happened very organically.
The demand increased as I increased the functionality of the product. About two years later I now have five of them to keep up with demand. So no, expanding has been pretty simple and somewhat unintentional! I've been super lucky that my wife has a marketing and copywriting background. Without her my photobooth company would be a completely different beast. We've been able to position ourselves as one of the top tier photobooth companies in our city, with many competitors charging 1/3 of the price, but we're still getting ample bookings.
I'm a bit of a dreamer – I spurt out all sorts of ideas, and my wife asks the strategic questions so we can more effectively pick and choose which of the crazy ideas have merit and which ones are better left just as ideas.
Ramsay's takeaway: This is one of the most popular photobooth businesses in Adelaide. It is ridiculous how much people love it and a testament to the importance of building a quality product. I highly encourage you to check out the website because it is one of the best sales pages/videos you'll ever encounter. Sea (James's wife) has done an incredible job on it. You can't watch the video without smiling.
Q. You have a few employees now. How did you know you needed them and do you have any advice for when/who to hire?
Years ago my relationships were getting strained. I was working so hard in my businesses, that so many things were getting left behind. I was working 70 hour weeks, and not seeing friends, SO, family, etc. When my SO and I did catch up, I would literally sometimes fall asleep mid sentence I was so tired.
I wish I had hired my first employee sooner.
I'm a control freak, and hiring people is a pain in the ass. They take ages to train and in that time both you and them are being super unproductive, so it puts you even further behind. However, after 6 months or so I could really feel the weight lifted. People doing lighter load uni courses, or people with flexible jobs like hospitality were a good fit. If I ever had big jobs coming up I could tell them I needed them for a specific time, otherwise we both had a good idea of what work needed to be done. My first employee would come and go a few days a week and keep on top of things of his own accord after a while.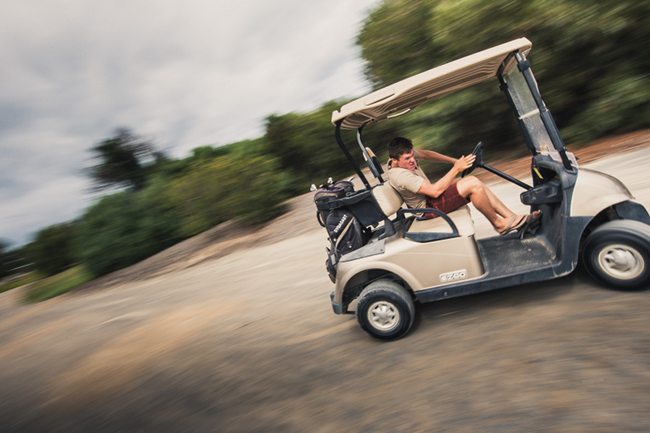 I first look out for skills and characteristics that are an asset to someone like me – being autonomous, having a decent work ethic and being fun to have around. Things like having a good eye for detail, knowing particular software packages, and having an appreciation for photography can all be taught so easily compared to those first few. Give me a hard working enthusiastic person who's fun to be around and I can teach them the rest.
As far as when to hire – I'd do it before you think you need it. Even if you're not working 70 hour weeks in your business, an employee to help share the load can be a godsend. Your relationships are so important. Money, in comparison, is much less important. Each day of your life is precious. I also think that my business is precious (albeit slightly less so). Working *in* my business doing the grunt work that I can teach someone else to do, is so much less important than spending time working *on* my business. I really enjoy this side of things, and when I'm too busy processing photos, answering emails etc, my business can get stale and I start resenting it.
Ramsay's takeaway: Prioritising your family over your business often means relinquishing some control of the day-to-day stuff. This is one of the reasons I advocate outsourcing so often for bloggers. Like James says, do it early.
Q. How does online media help your business? Is it something you use regularly or find that clients demand?
I love video content. I have a few talking head videos on my site that give a pretty good impression of my personality and also give a description of my services in under two minutes. It's gold. Less people read copy than I'd like, but from the stats on my site, most people are pretty happy to watch a short video. It's enough to give people an idea that it's worth taking things to the next level by meeting with me.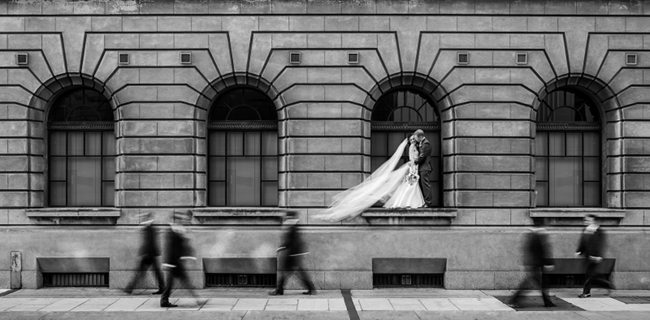 Video is used in a very different way on our photobooth website. We have a video that does a great job at showing people how much fun our booths are, but doesn't show them anything about how they work, what they look like etc. Both these videos have very specific goals, and each shot is engineered to be hard hitting to achieve those goals.
It took almost half a day to shoot the two minute talking head video on my website. The copy was meticulously scripted too – I'm not good at sitting in front of a camera and getting all my points across in two minutes. While I'm good at talking about the same things in person, it takes longer, and someone watching a video online hasn't committed to spending that amount of time with me. This leads nicely to the next question.
Ramsay's takeaway: I've added videos to my About and Start a New Blog pages in the last month. While they are no where near the quality of the stuff James makes, I'm seeing massive results like more sales and time on site. Try and use video more and more anywhere you want to build trust.
Q. What would be your top tip for someone who is working for themselves and really wants to focus on growing their business to a sustainable and profitable level?
A few here sorry.
Talk to someone who is good at marketing. The good ones know so much more than you do. I used to think marketing was just common sense and good ideas, but after spending a whole lot of time with someone who keeps up with peer reviewed journals and current research, I learned that the way things work in the real world is often not how you'd expect. Get together and figure out strategically what message you're trying to get across, and then figure out how to nail that message home with every piece of text, photo, video, etc. that makes up your online presence.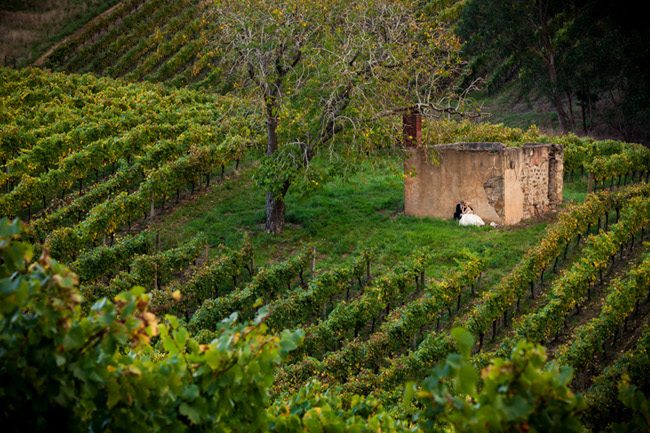 Hire a copywriter. The good ones are worth their weight in gold. Expensive, but totally worth it.
Focus on customer service and creating an awesome experience for your customers. Figure out how to exceed expectations at every stage of the transaction process. It's how you or your service makes someone feel that they remember, not the price, and possibly not even the product or service itself.
Ramsay's takeaway: Remember that exceeding expectations on the Internet also means things like a beautiful responsive WordPress theme, a fast loading site, etc. It also means taking your website/blog seriously and getting professional help for things like photos, videos, design and anything you're not able to master.
Got questions or takeaways?
There's a lot of information to digest here, regardless of what business you're in. I'd be really interested to know whether you have any big takeaways for blog or website – something you hadn't thought of before.
Or, if you have a question for James please leave a comment below and I'll try and get him to come and answer.