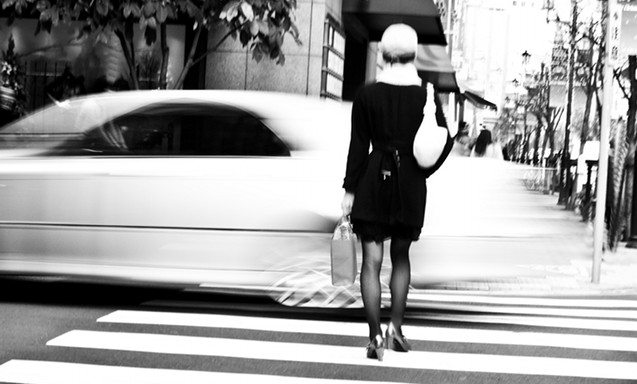 Okay so you've written a great post, hit publish and now you're waiting for the influx of visitors. But they don't come.
It's depressingly silent.
Well, it might have something to do with your timing.
And I'm not just talking about when you publish your blog posts. I'm talking about a bunch of subtle timings that no one seems to mention. It's a real shame because if you get these wrong you can lose rankings, traffic an earnings.
Let's have a look at what they are.
The most important timings of blog promotion
Alright so some of these you might know about while others might be completely new to you. As always, it's not my goal to give you a complete plan but just start thinking about things and playing around with them on your own blog.
1. Publishing a post for your target market
This is the really obvious one that I didn't really even want to mention but it does play a huge role in how successful your blog post is.
The current wisdom is that you want to publish blog posts (and send out mail outs) when people are in front of their computers at work, but not when they're too busy. So we generally aim for 9:30am to 11am on Tuesday, Wednesday and Thursday.
Monday is not considered to be very good, nor is Friday or the weekend. Although this post I did on the best time to publish a blog post kind of ruined that idea.
Oh, and we're talking about United States East Coast time here. That is when most US traffic is online. But if you're targeting a local audience you'll want to change that, of course.
The main lesson here, is that you need to test it for your own audience and see what works well.
2. Your main social media influx
Fair warning, this point is completely un-tested paranoid rumor that I'm not sure anyone else agrees with except for me.
Firstly, I have noticed a correlation between faster Google rankings and getting a big influx of social media traffic. This could be because you end up getting more back links straight away but I've often wondered whether Google actually monitors shares and likes and Tweets, even though they say that they don't.
From a momentum point of view it also seems to be that if you don't get a lot of social traction early on you don't ever seem to get it. This is another reason to get more email subscribers because that initial mail out can land you thousands of social shares.
3. Paid promotion for regular blog posts
This is something that I used to do a little bit but have been doing more and more since seeing it done by other smarter internet marketers.
The idea is that you should help your social media coverage along by paying to promote your post using Facebook Ads, Paid Discovery or Adwords. Here's an example of something Frank Kern is promoting in our Facebook News Feeds.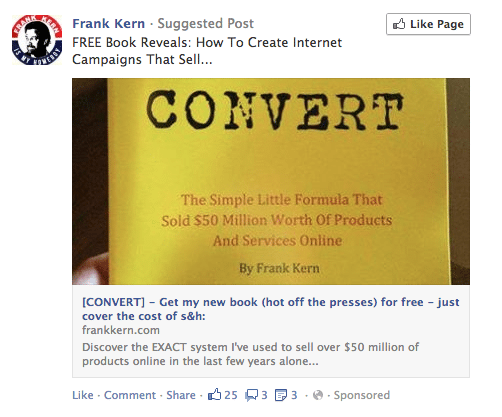 The great thing about this, especially on Facebook, is that you can get a pretty large boost of traffic and shares for just a few dollars investment. Just cap it at $10 for the day.
4. Assistance from networks
The next thing I wanted to mention is that your networks of other blog owners can come in really handy if you engage with them at the right time.
For example, let's say you've just published a really big guide and you want to get the word out there. You've mentioned some big bloggers in the article and want to email them to let them know that they're in there. Well, you don't want to leave it to the last minute to get the word out there – especially because everyone is on a different time zone.
It's a good idea to give people at least a few hours notice if you want them to have the time and space to promote your post, better yet link back to it.
5. Build up of back links
The last thing I want to mention today is that the timing of your back links is really important.
When bloggers start getting into SEO they think that the more links you can get the better it will look. Well, it doesn't really work like that. Not all links are created equal. And you absolutely don't want to have a back link profile that looks unnatural.
If you think about it, you want your back link profile to look a certain way. Natural link come in quickly (once a post is published) and then taper off for a while.
I don't buy back links. Never have. But if you are getting involved with that you want to make sure the person doing it is timing them so that they resemble a natural pattern.
Every blog requires testing
Every blog is different when it comes to timing.
Sunday is a really bad day for my stuff but Chris Brogan regularly publishes a newsletter on Sundays and does extremely well from it.
It's important to test and test again.
Some of this is really low-tech testing as well. You might want to just keep a little spreadsheet file that records the post name, the time and day that you post and the reaction that it gets in various places.
Make notes of the subject, the numbers and then the results in terms of sign ups, Google rankings and so on.
Have you noticed this on your blog?
I'd be really keen to know whether or not you've had any experience with this on your blog or whether you actively try to time certain things for maximum effect. Leave a comment and let me know.