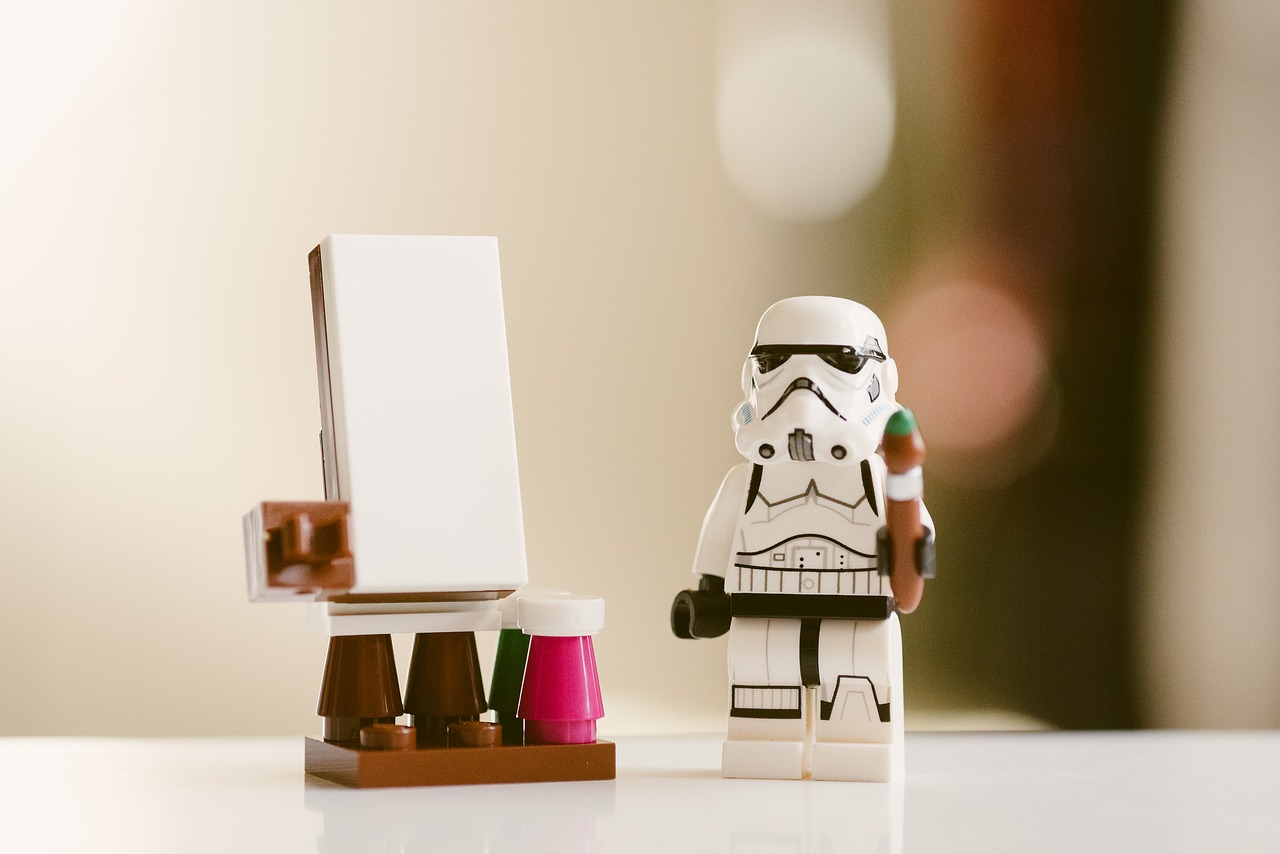 A user-friendly blog is essential if you want to make sure all your traffic acquisition activities don't go to waste.
When you first get started on a WordPress blog there's a temptation to be overwhelmed by all the choices you have for your design, functionality, technical setup, etc. Sometimes all of that cool stuff can lead to a bad user experience.
For example, these days there are a lot of beautiful WordPress themes and I'll often see people choose a visually stunning template that takes ages to load because it is so graphically heavy.
In today's post I'm going to show you a few simple ways I've tried to make my blogs more user-friendly in the hope that it helps you build a blog that your readers really love to be on.
Shall we?
How to make your blog user-friendly
As always, a lot of this stuff is based on my own experiences and could be very incomplete. If I've missed anything please leave a comment and let me know.
1. Simplify navigation based on a goal
One of the main pitfalls that new bloggers fall in to is the idea that visitors should be able to access any part of their blog from any page. It leads to a complicated navigation system that, most of the time, just makes people more confused.
For example, in this post we looked at what links the top blogs put in their menus. It was quite interesting to me to see how minimal a lot of them were, and how they are generally focused around a goal.
I recommend looking at your overall blogging strategy and deciding carefully on what actions you want people to take when they visit your blog. For example, do you want them to sign up to a mailing list or do you want them to purchase a product? Both of these options will lead to a drastically different navigation.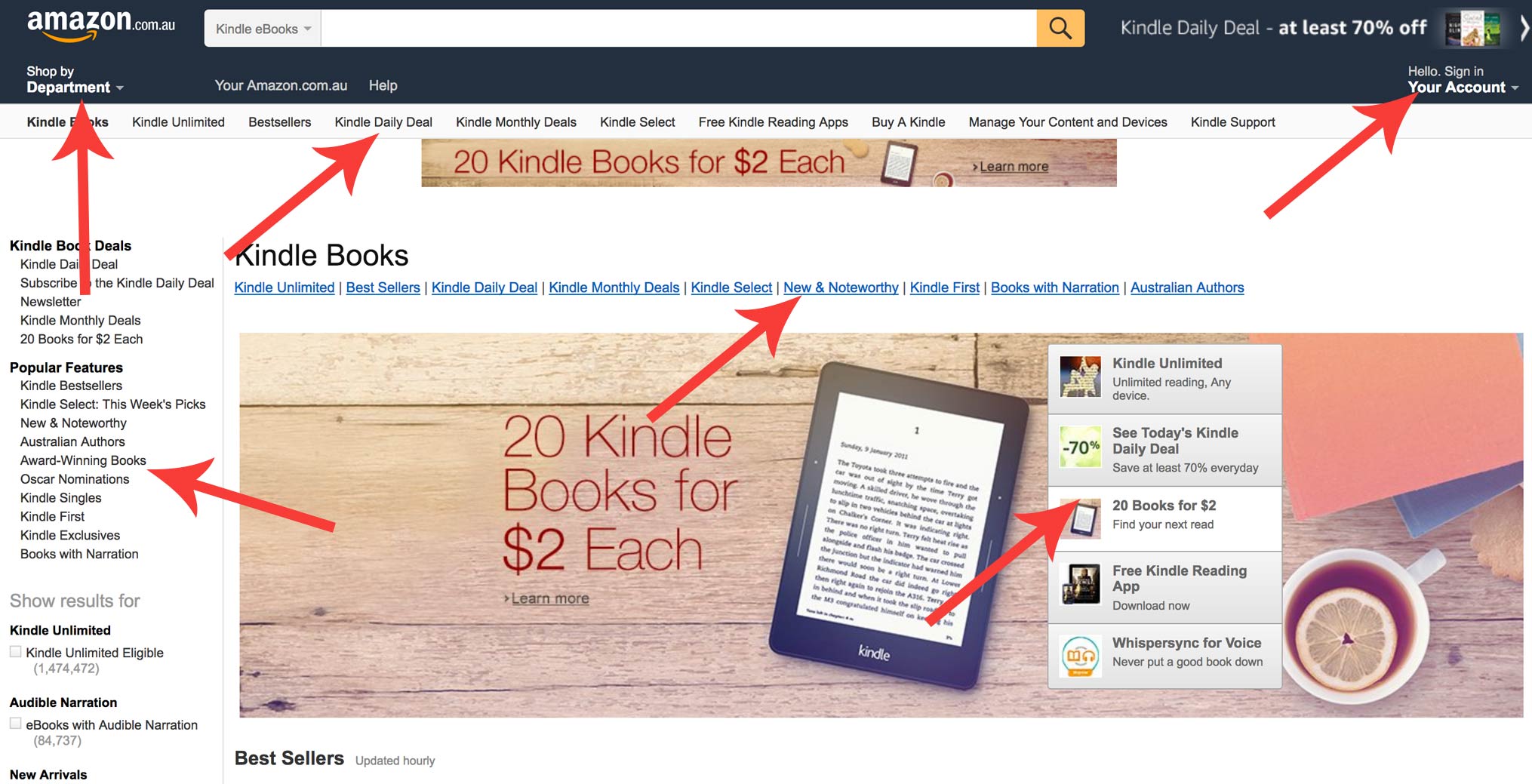 One example that always amazes me is Amazon.com and their tendency to add as many menus as possible. They are everywhere! It's interesting because Amazon is famous for making their checkout process one of the simplest in the world by reducing the amount of steps you need to take.
It might be necessary for sites like Amazon to have this many menus options, but it really isn't for us. There's only a few options that a reader might want to take and, often times, it's best for us to suggest a navigation option for them as they are totally new to the site.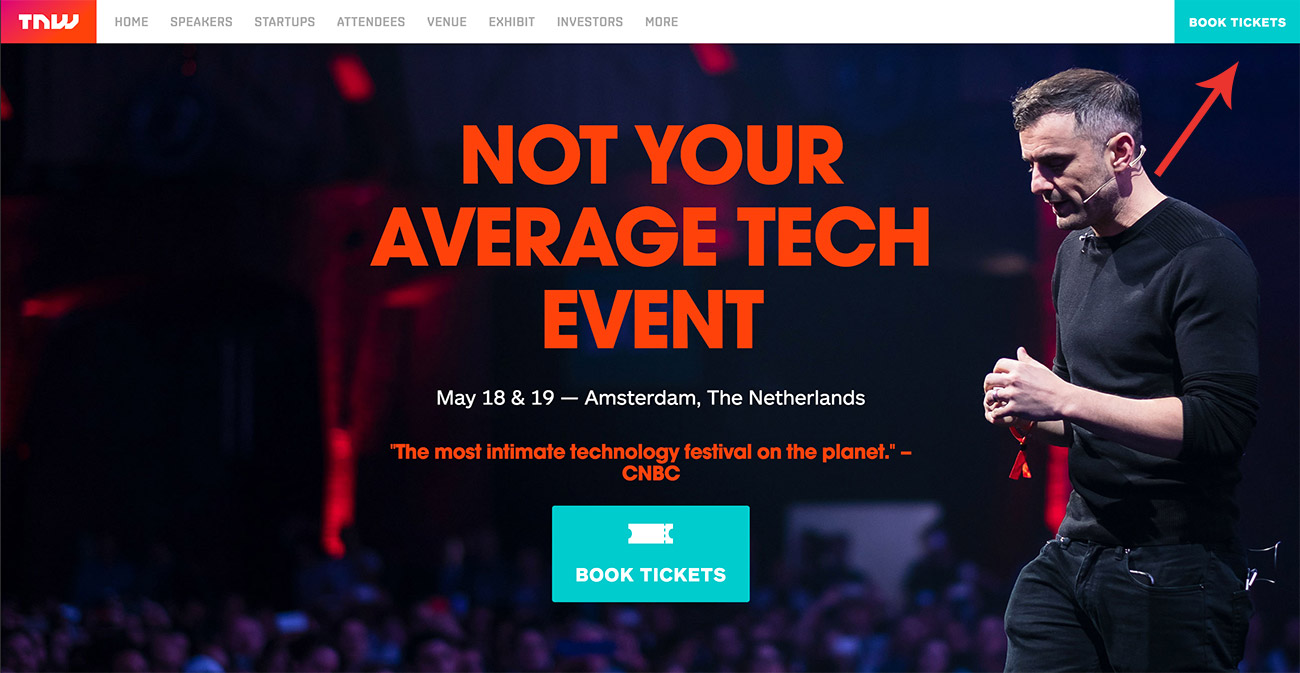 Another important point is to remember that a navigation menu doesn't have to be static and can (and should!) change based on different events or page structures. Above you see a screenshot from The Next Web where they have a scrolling header bar on their conference page that allows you to quickly buy tickets.
Making a blog user-friendly often means making things easier to find and that has a lot to do with how the menu is structured for different promotions, goals and events.
2. Increase your font size
While the overall design trend is now moving towards larger fonts there are still a lot of websites and blogs (especially in corporate niches) who stick to a small font size. This is a big mistake as we can see summarized in this article as far back as 2011.
A larger font has a few benefits when it comes to user-friendly design:
Easy to read long content
Larger font sizes cause less eye strain and thus makes it easier to read long-form content or difficult content that takes you a while to digest.
Better for the elderly and others
Small fonts can be really difficult for the elderly and those with eye problems and while many of them can adjust their screen zoom to compensate there is a large population who is new to web browsing and need more assistance from a design point of view.
Content that stands out
The last point is that you really don't want someone to miss a promotion, link, etc. because the font was so small that they glanced over it, often because people are scrolling really fast and moving on. That is a prime example of when your design impacts on conversions.
Of course, we don't want to have disgusting huge and obnoxious typography either – it needs to match your branding and style-guide (should we should talk about style-guides?) so that the whole visual experience is very easy, flowing and natural for your traffic.
3. Make sure everything loads quickly
As we all know, it is critical that your blog loads as fast as possible in order to prevent an increased bounce rate, user frustration, etc. It's also important to remember that a slow loading blog will often lose rankings to those that load faster – Google wants to link to the best quality websites.
Some of the quickest ways to speed up your site include:
Use a caching plugin
Use a caching plugin like W3 Total Cache so that your blog doesn't load pages every time someone call them up.
Optimize server-side configuration
Your sever staff can do things like enabling Gzip and helping you set up a Content Delivery Network in order to deliver pages and posts as fast as possible.
Compress big images
Do you have a lot of blog images that are HD photos or big graphics? Well, a lot load time goes into displaying images and as such it's important to save them as small as you can without losing quality, and then compress to remove all the extra information that jpg and png files tend to carry. You can do that with a plugin like this one.
As an little aside, a fast loading blog is also better for the environment because it theoretically uses less energy to power each visitor's time on site. That's pretty important if you're getting a lot of traffic.
4. Change your theme design to encourage site flow
Some of the best blogs are really nice to visit because the design inherently teaches you how to move around the site and how to interact with different elements, content, etc.
For example, if you look at an article like Science Isn't Broken you'll see how the menu changes to help you find your way around the post:
This can be used in a variety of ways depending on where you want people to go next. For example, if it's an advanced tutorial you might want to direct them to the next stage or a related topic that builds upon the post they're currently reading.
You can use graphics and colors to indicate different areas, changes in content, separate categories, etc. Try to think about how you can use you theme to guide people around the blog naturally. I tried my best to do something like that on this page about how to start a blog: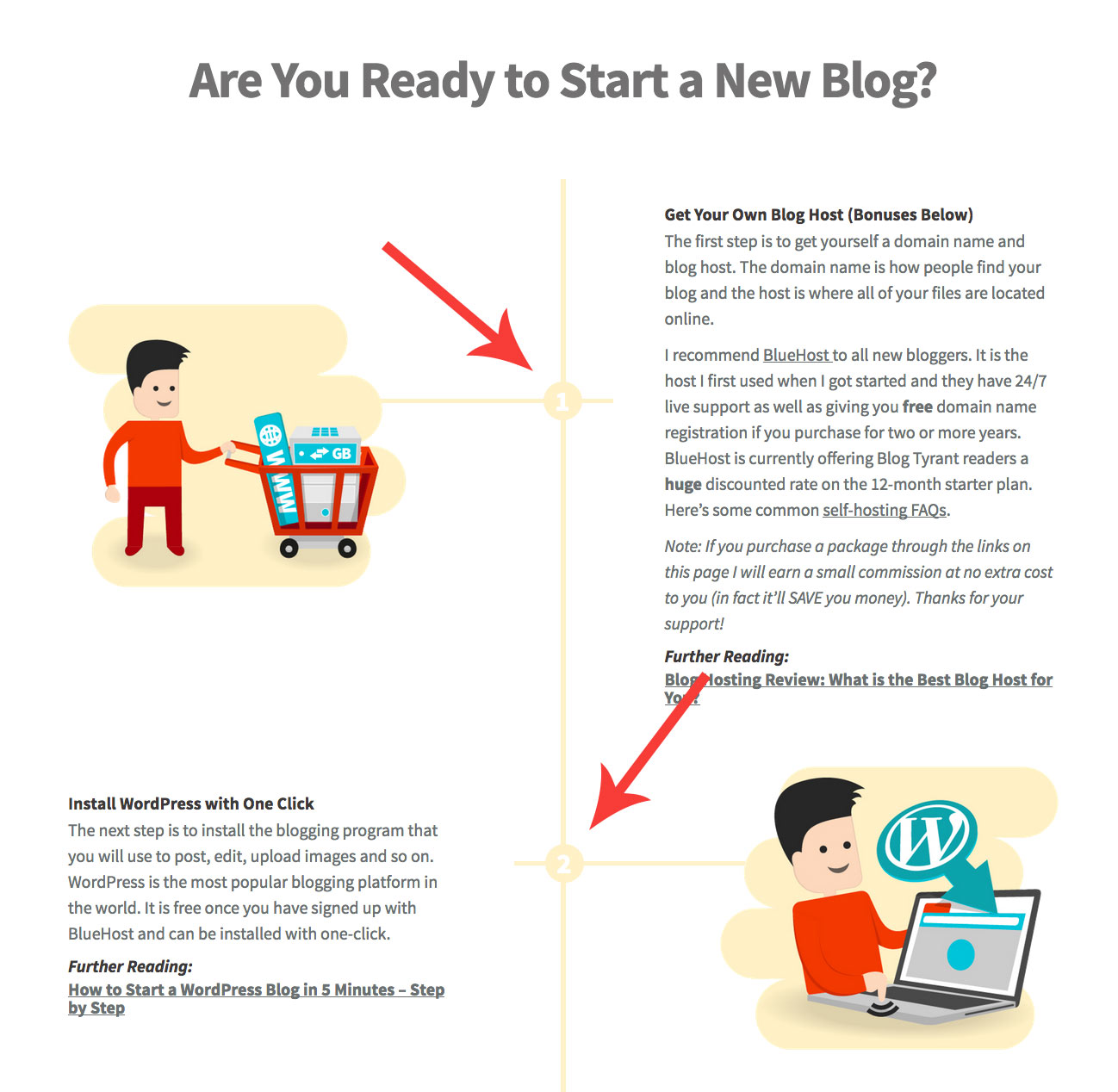 I've used numbers and a kind of timeline design to draw people down the page to see the different stages of starting a blog at a glance. My hope was that with a design like this there would be very little confusion about what to do next. The possibilities are endless and, thankfully, a lot of good WordPress themes have stuff like this built in.
5. Be careful about how you use pop ups and slide outs
We all know that pop ups work. The annoying part is that they've become so wide spread and mainstream that people are trying new and annoying things to get more attention.
For example, the other day I visited a blog that had a pop up on arrival, a slide out offer and then another pop up that was triggered when I tried to leave (that's called an exit pop up). I was only there to get a small piece of information and it honestly wasn't worth all the clicking.
Interestingly, Google is now penalizing websites that have pop ups that affect the mobile experience. As such, I've totally removed pop ups from mobile devices just to be sure.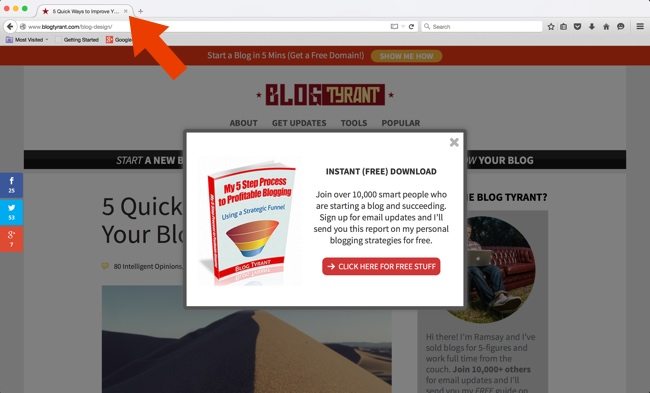 There is nothing wrong with a pop up, but make sure it fits with your brand and doesn't impact the user experience in any immediate way. Set them to appear after 15 or 30 seconds, or just use and exit intent one that only appears when people are done with your content anyway.
Most important, however, is to test these things to see what is getting more subscribers, and whether those new subscribers are actually engaging in your content after they have signed up.
6. Make it memorable and enjoyable (especially on the sticky points)
A big part of a successful brand is one that is distinctive and different and memorable. If you can find a way to do that on your blog you'll go a long way to improving user experience because people perceive the site differently.
One of the reasons many download/crunching websites employ little "loading" animations is because it makes you feel like you are watching some kind of process instead of just regular load time. As such you get less frustrated. Here's an example from Pingdom that I like: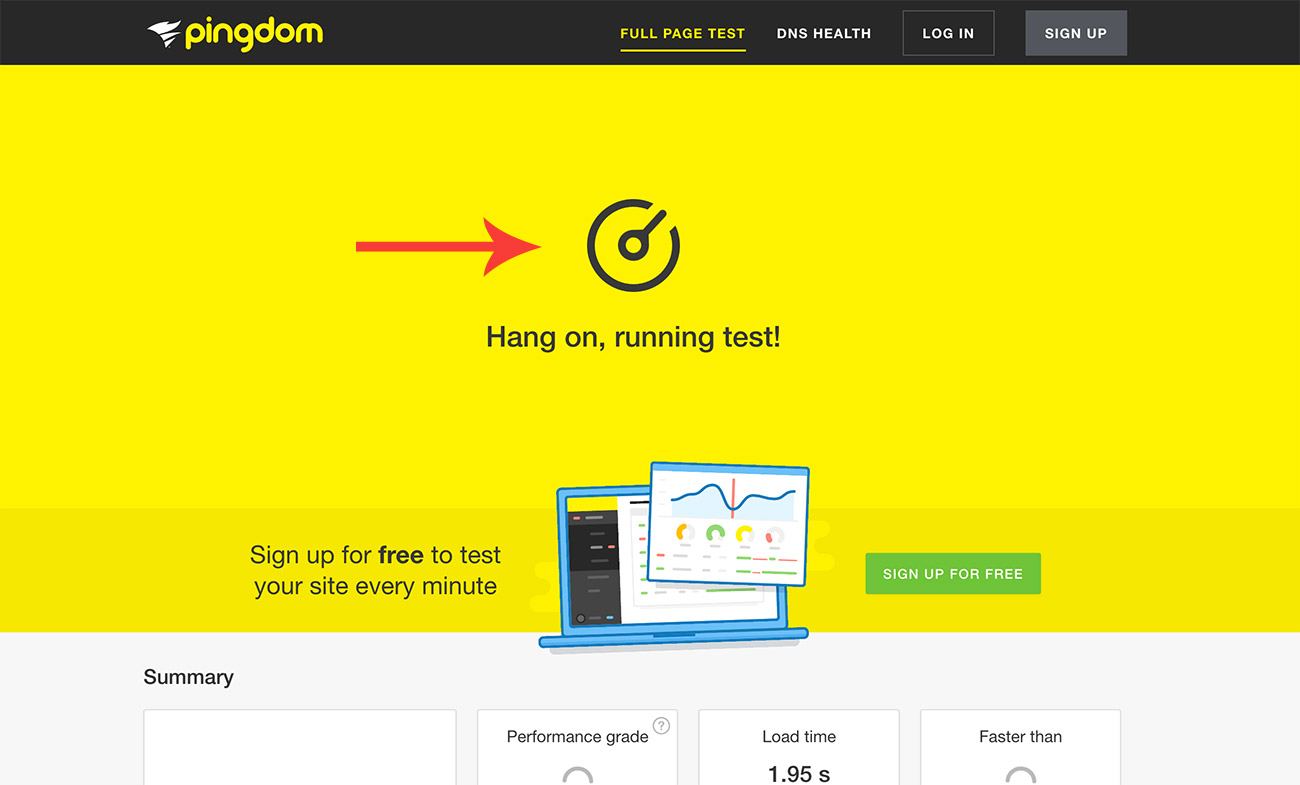 This is an interesting example of how you can use design to make you website a little bit more user-friendly, even if it isn't actually going any faster. As bloggers, we might add something like this to the email sign up process – especially if you are doing double opt-ins and people might get bored waiting for their email to arrive.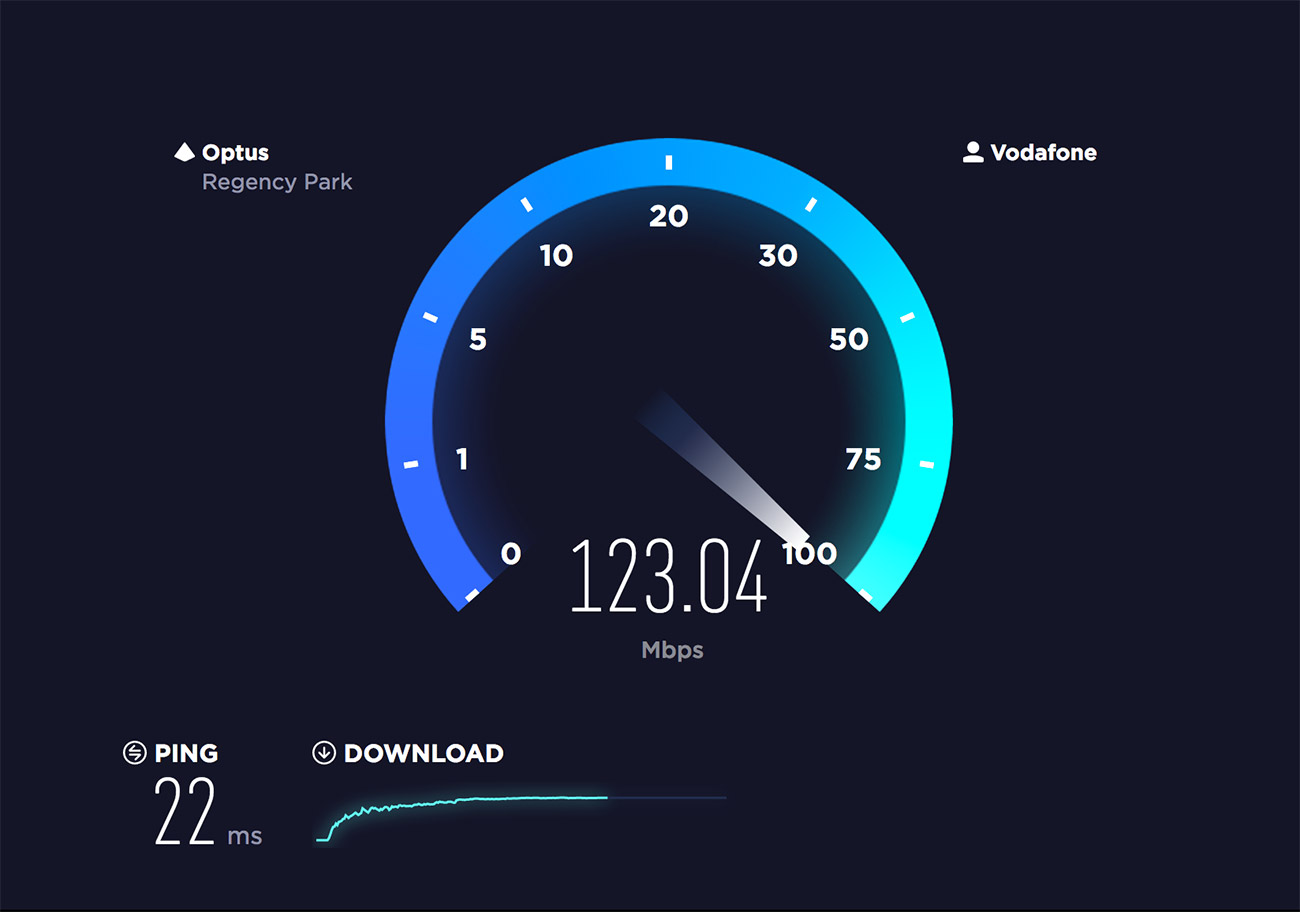 I found another example of this a few years ago when researching how to speed up your Internet at home. This particular speed test has a great "speedometer" effect that you sit and watch and enjoy instead of getting frustrated that the test takes between 1-2 minutes.
Of course, a regular blog doesn't have a lot of need for advanced graphics just for the sake of it. But you might be able to take inspiration from these types of things (and design blogs like these) to develop some extra design element that makes your blog stand out from the others in your niche. It doesn't take much, but can make a visit to your blog so much more enjoyable.
7. Minimize
The last thing I wanted to talk about was how important it can be to simplify your website. That means getting rid of clutter and figuring out what people really want from your blog.
For example, here on Blog Tyrant I try to publish quite long articles and as such I want the focus to be solely on the words and images that appear on screen and, in the case of affiliate promotions, the links that I put in the content. This is why I redesigned the blog to have no sidebar and an improved focus on content.
You can see some more popular examples of this on sites like Zen Habits where Leo took pretty much everything off the site except for black text and a few links. It is truly minimal for a site with two million readers!
There's no need to go to that length, but I recommend at least taking things like blogrolls, links to other sites, advertising, etc. out of your sidebar and replacing them with a simple intro and email list offer.
How to take user-friendless to the next level
If you really want to take this stuff to the next level you need to test it. That is the only way to get reliable information about whether or not a change has been effective.
A simple and cost-effective way to do this is to literally invite a few friends over to your house, sit them down on your laptop and watch them navigate around your site. Give them a few tasks (like signing up to your list) and see what roadblocks they run into. It's cumbersome but you'll be surprised what works.
But if you want to get more high-tech you'll want solutions like Crazy Egg and Optimizely which are websites that can do things like track where people look, click, as well as testing multiple versions of your blog or sales page to see which one works best and which one causes people to leave.
Is your blog user-friendly?
I know we all probably think that our own blogs are extremely user-friendly but I'd love to know what makes you think that. Have you changed anything and seen a big increase in time on-site or other relevant metrics. And if you'd like me to change anything here at Blog Tyrant I'd be very open to the suggestions.
Please leave a comment and let us know!