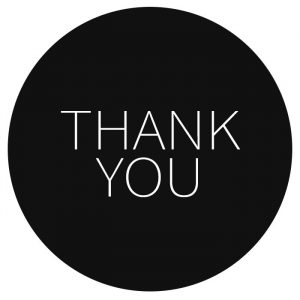 Last updated: May 10th, 2017.
One of the most common questions I get asked is how I get my WordPress blog comments to redirect to a fancy little "thank you" page.
In fact, I probably get one or two emails every week asking me how it is done.
Getting your comments to redirect like this is an extremely good idea because it allows you to develop your relationship with first-time commenters as well as getting them closer to sign up to that ever important mailing list we all need.
In this post I'm going to show you how you can redirect your first time comments to a squeeze page.
Wait… a Squeeze Page?
I kind of threw in a new term there didn't I?
Well, a squeeze page is essentially a page on your blog or website that you use to "squeeze" people through to another area of your site. It's also known as a landing page.
The most common squeeze pages are ones that act as a pre-sale landing page and prime the reader to buy some product that is going to appear after the next click through.
Research has shown that these squeeze pages work extremely well, especially when the visitor wasn't thinking about signing up or purchasing something. Its a lot like planting the seeds of a sale in their mind. A sweet little "thank you" page after a visitor leaves his or her first comment on your site is a powerful way to solidify the relationship.
What should I put on my squeeze/thank you page?
What you add on your thank you page is extremely important. It doesn't have to be perfect but it does have to have some kind of rhyme and reason. Some ideas include:
A very personal message
Commenting on a site is an intimate thing. This comment redirect idea is a way to make it even more personal and give people a chance to get to know you. For that reason I make my squeeze page very personal and inject a little bit of humor. The more informal the better.
Your mailing list sign up
The idea here is that if someone just left a comment they are probably only a few steps away from signing up to your mailing list. Give them a few reasons why they should take that step and make it easy by having the form in the content.
Your favorite posts
I also like to show the commenter some of my favorite posts and let them know that they might like to check them out as well. I even include some guest posts on other sites. What if they leave? I don't care. The idea is to show them who I am and what I can do.
Actually, I would love to build a plugin that takes the category the person was just commenting on and then develops a list of posts in the category as well as a related message to show them on the squeeze page. That would convert like mission.
So how do you redirect first time comments?
Okay so how do you get first time comments to redirect to a thank you page? Well, its actually pretty easy.
Build your squeeze/thank you page
First off, go into WordPress and hit PAGES and design your page. Make sure it includes the elements above and, importantly, make sure it includes an individual sign up form that is differently labeled from your others so you know how many people are signing up from that page.
Install the plugin
Head over to your Plugins search area by going PLUGINS > ADD NEW and then hitting search. Type in "Comment Redirect by Yoast" and install it when it comes up.
Set the page
Once the plugin is installed it will appear in the Plugins sidebar (normally plugins install in the Settings area), just click it and set it to your newly crafted page.
That's it! Now all of your first-time commenters will be sent to that page and, hopefully, sign up to your mailing list.
Want to test mine?
If you haven't left a comment on Blog Tyrant before go ahead and leave a comment below and, if it's your first time, you'll be redirected to the thank you page that we just built above.